After three Kingsman movies in a row, you'd think Matthew Vaughn had had his fill of spies. But for a guy who grew up on Bond (The Spy Who Loved Me in particular), when Jason Fuchs' screenplay for Argylle wound up on his desk, Vaughn couldn't resist diving back into the world of espionage one more time. "Jason captured the heart and soul of so many spy movies of the past, and I wanted to put some big, fun action sequences in," he tells Empire. But Vaughn also, after showing a ton of '80s movies to his wife and daughters during lockdown, wanted to make a movie that he could show to them. "We watched Romancing The Stone, North By Northwest, Charade, and I thought, 'Fuck, I've got to make a movie like this.' The script literally arrived from Jason a week later, so talk about serendipity."
Now, the first trailer for Argylle has dropped – bringing all kinds of twists and turns, cat-based carnage, and Dua Lipa being snatched off a motorbike by John Cena. Check it out:
There are plenty of mysteries to unravel in the trailer – so Vaughn talked us through the trailer's key moments, teasing a little more of what's to come.
Meet Agent Argylle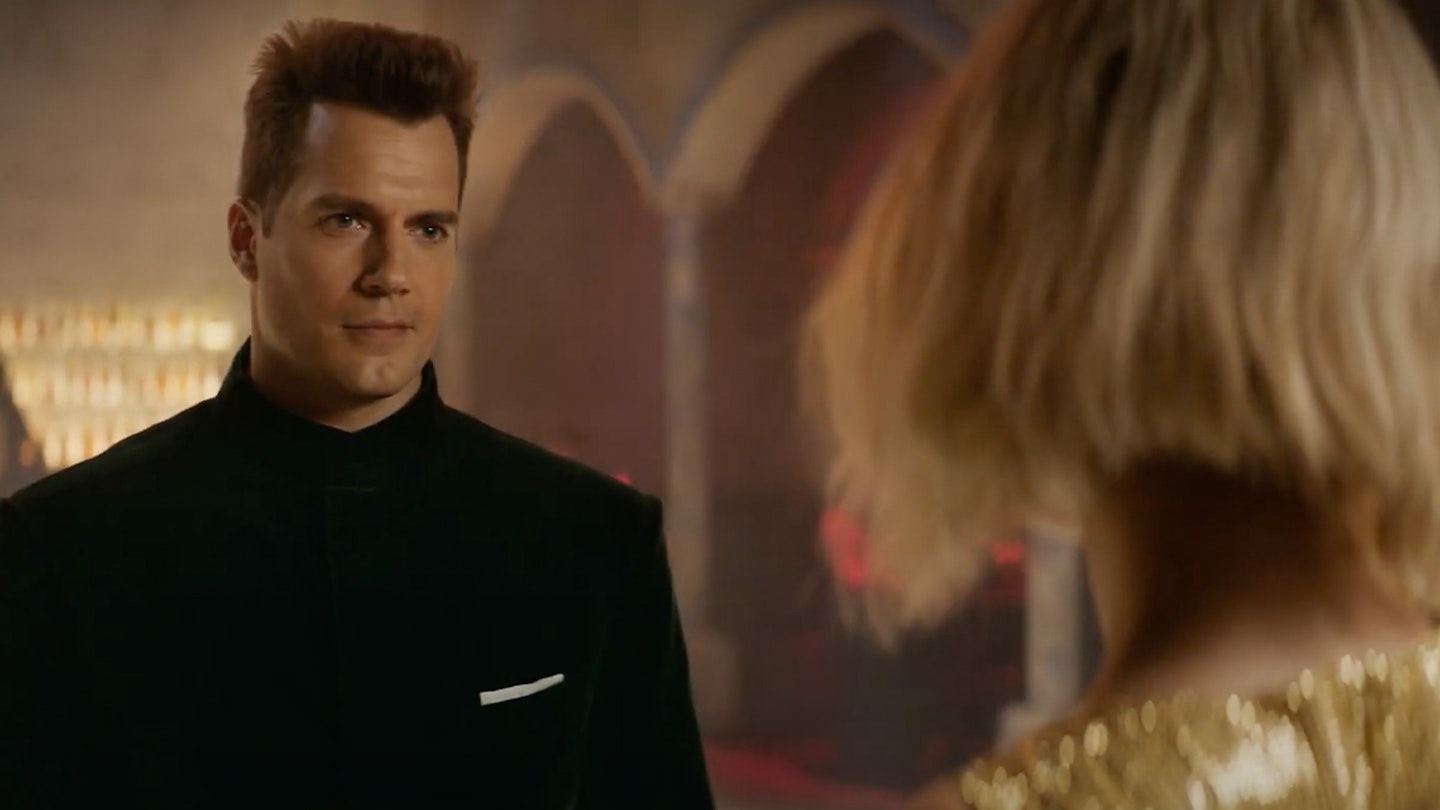 He's smooth, he's suave, he's got a haircut that you could balance an egg on. He's Agent Argylle (Henry Cavill), and he's a spy so super-cool that he makes Harry Hart look like Pistachio Disguisey. Here, we see him getting up close and personal with Dua Lipa as sinister enemy operative, LaGrange. "I'm guilty of creating and following tropes of great-looking guys in tailored suits, but so Argylle doesn't get confused with Kingsman, I put him in Nehru jackets all the time, and gave him a flat-top," says Vaughn of that distinctive get-up. "Argylle lives in the fun and glamorous world of spies that we know."
From the twisted mind…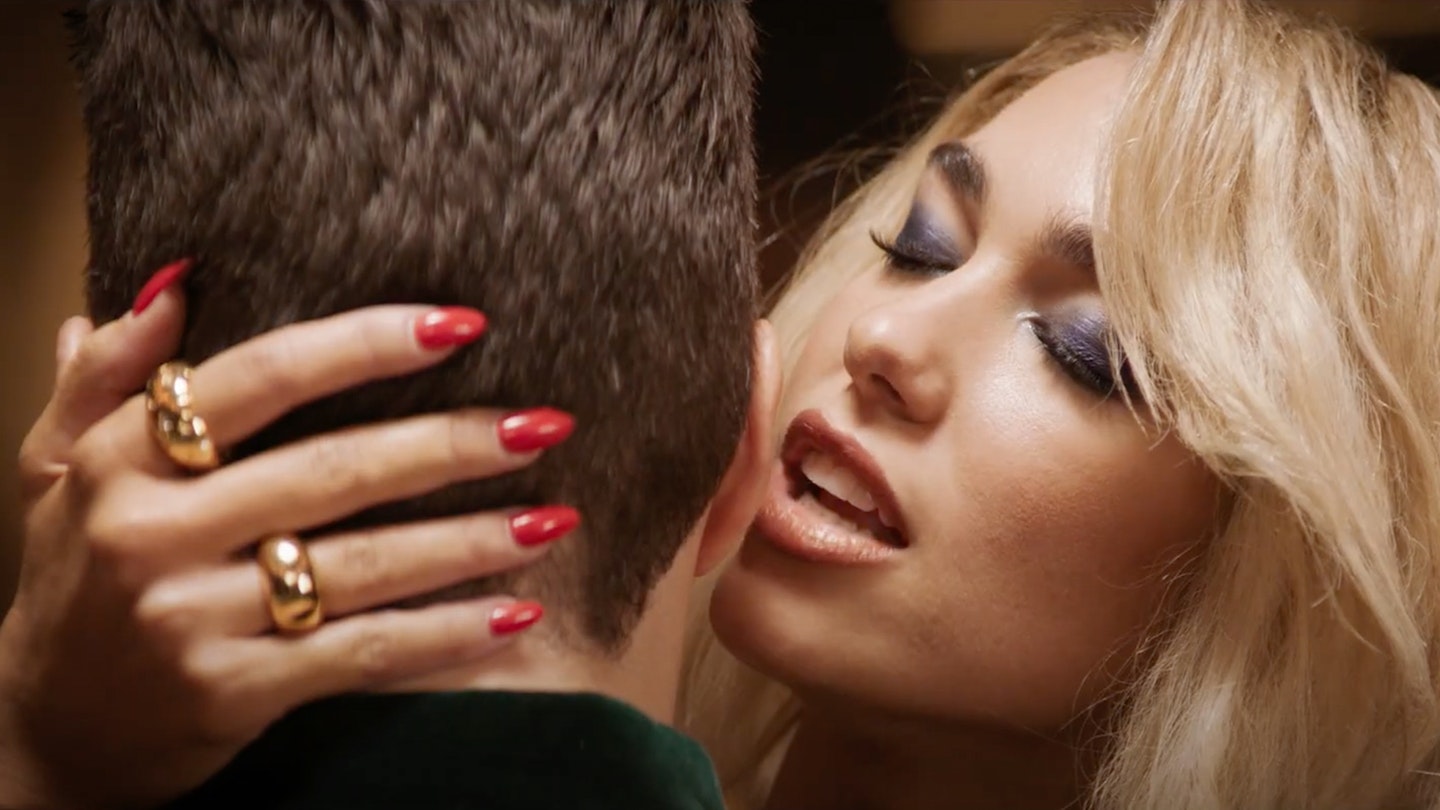 Vaughn has, in his time, presided over more exploding heads than a Scanners convention. So, 'From the twisted mind of Matthew Vaughn' is just about right. However, he laughs, that was not his idea, but someone in the film's marketing department. "Someone said it to me, and I thought it was funny," admits Vaughn. And it may be more on the money than you'd think, given that Argylle isn't playing in the same area, tonally, as the first two Kingsman movies in particular. Here, 'twisted' could refer to the number of twists in Jason Fuchs' screenplay. "There's about eleven twists in the movie!" laughs Vaughn.
Wyatt the hell is going on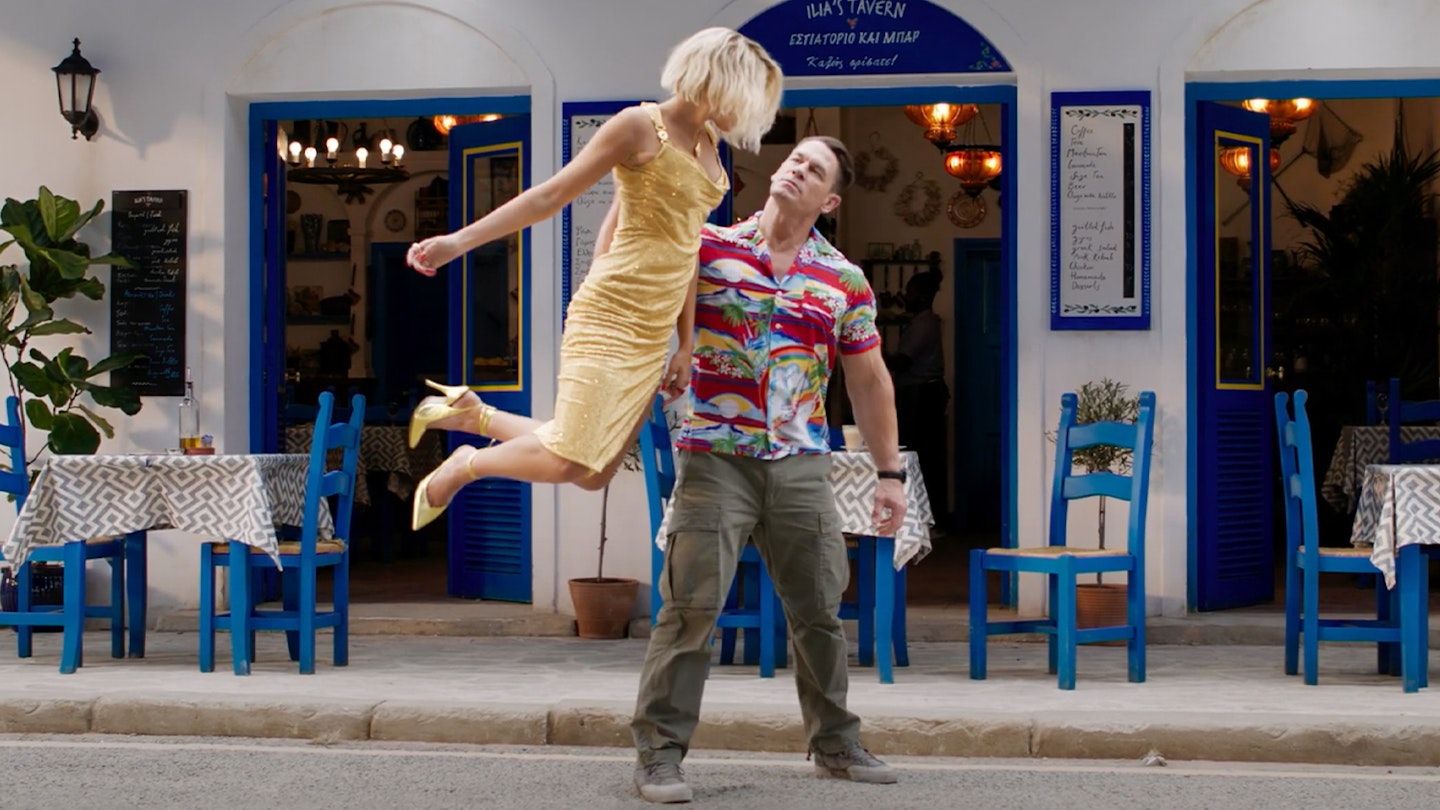 So far, so Kingsman. But all is not quite as it seems, as is made clear when John Cena – as Argylle's partner Wyatt – intervenes, grabbing LaGrange (and yes, this is an unexpected Barbie reunion for Cena and Dua Lipa) off a bike, only for reality to break down around them. Turns out that they are not, in fact, spies, but characters in a book. "One of the themes of this movie is, there's a spy world people love and make money out of," says Vaughn, "and then there's the real spy world that people don't really know about."
What the Elly is going on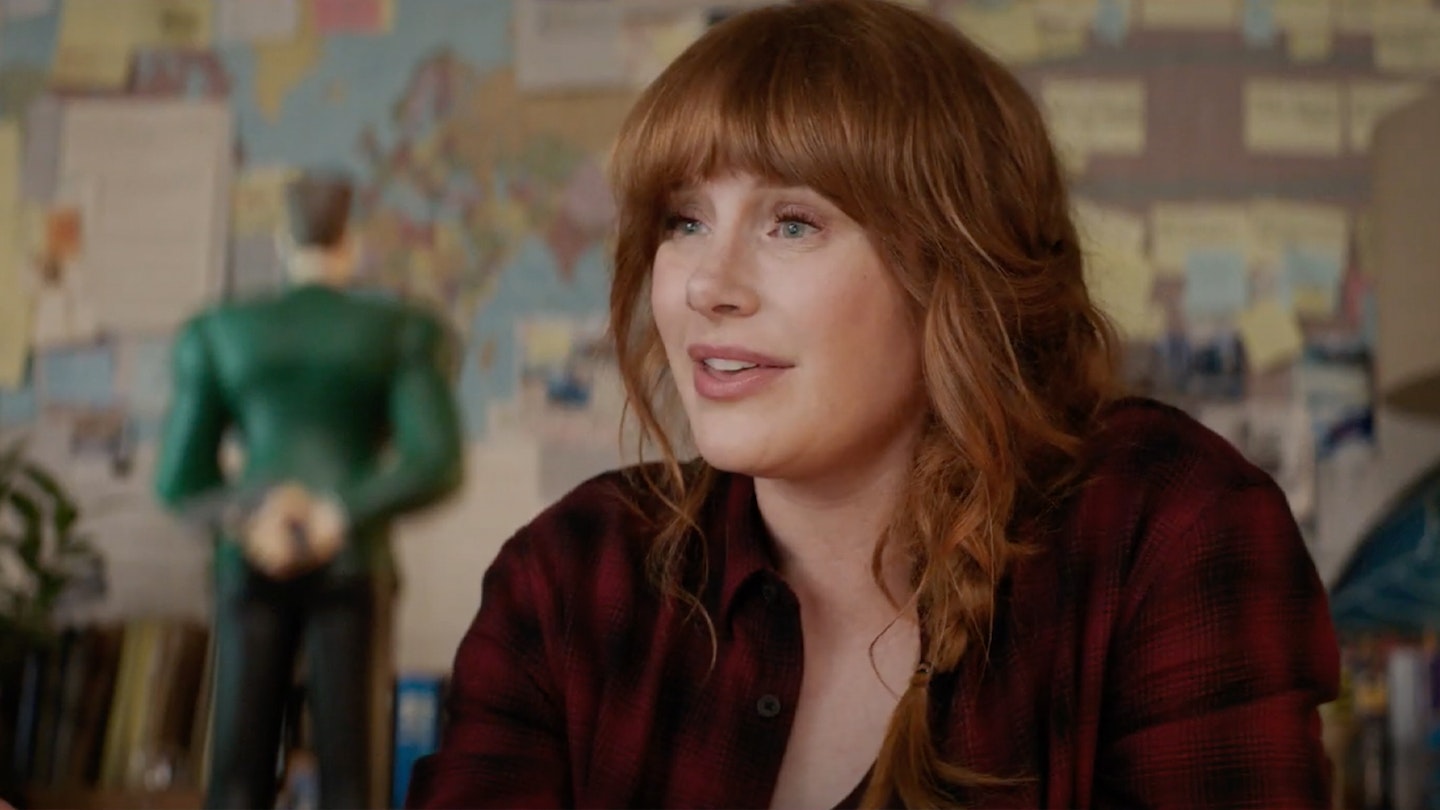 Which is what Elly Conway stumbles upon. For that book, in which Argylle and Wyatt and LaGrange reside, is written by Bryce Dallas Howard's character, who has been the author of all Argylle's pain across a series of best-selling books. "Something happens with her which is that she has a really crazy imagination," explains Vaughn. "And she wrote an idea which for me was a purely fun, fictional idea, but it basically shone a spotlight on some cockroach. And then she gets a dose of reality."
Howard had worked on Rocketman, which Vaughn produced, but the chance to cast her is something he's been itching to do since Stardust. "She was the first person to ever audition for Stardust, and she did an incredible job," says Vaughn. "And when Jason and I did the second draft of this, I said, 'There's not many people who could pull this off.' I remembered Bryce had told me about her mother being an author, and that stuck with me. I knew she's understand how to play an author without being a cliche."
Mum's the word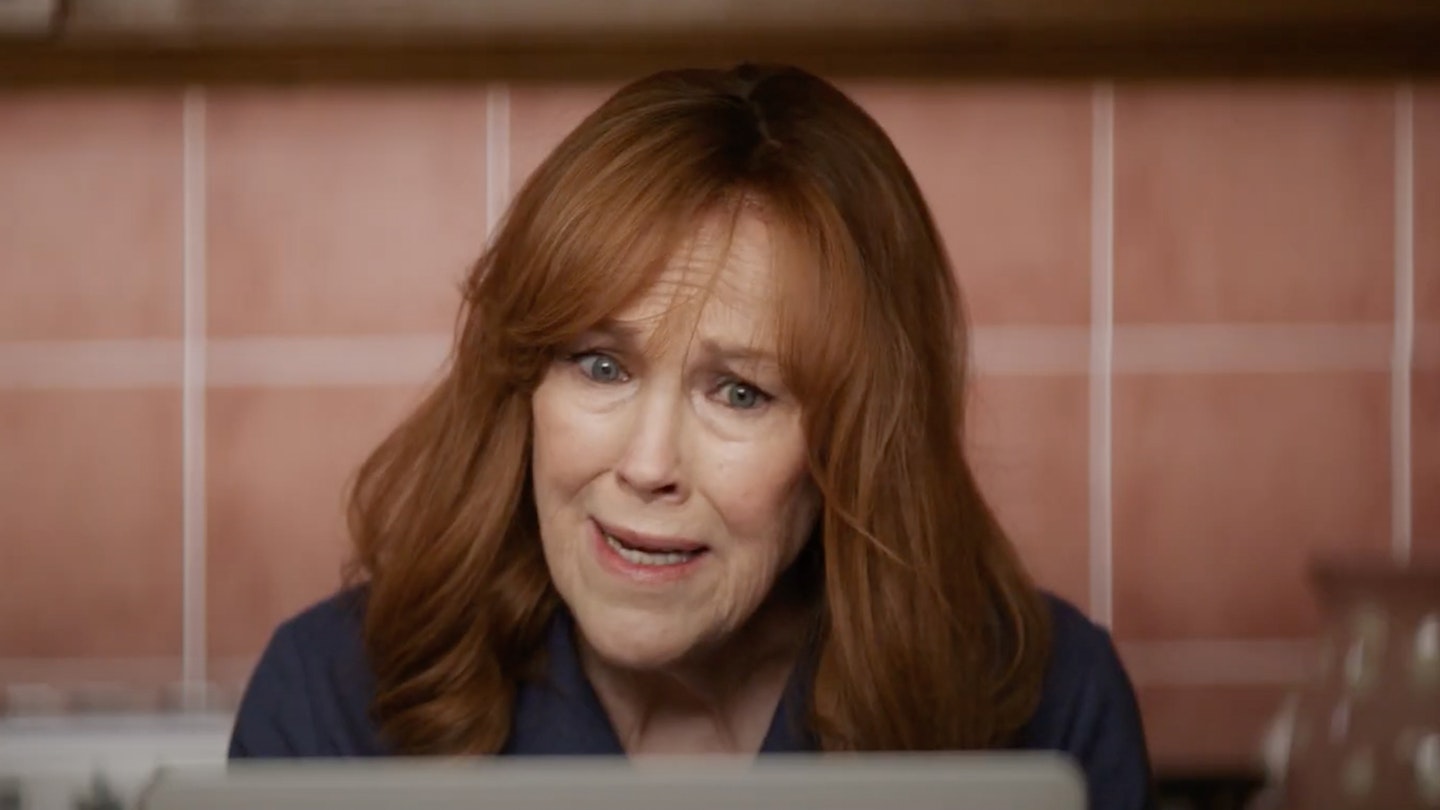 Something of a recluse, Elly lives alone, tapping out Argylle after Argylle with the odd constructive criticism from her mother (Catherine O'Hara). Elly is mild-mannered, quiet, unassuming, and has no idea that she's written something in one of her books — perhaps even the existence of an actual Agent Argylle — that has attracted the attention of a shadowy espionage agency headed up by…
Ritter, the rotter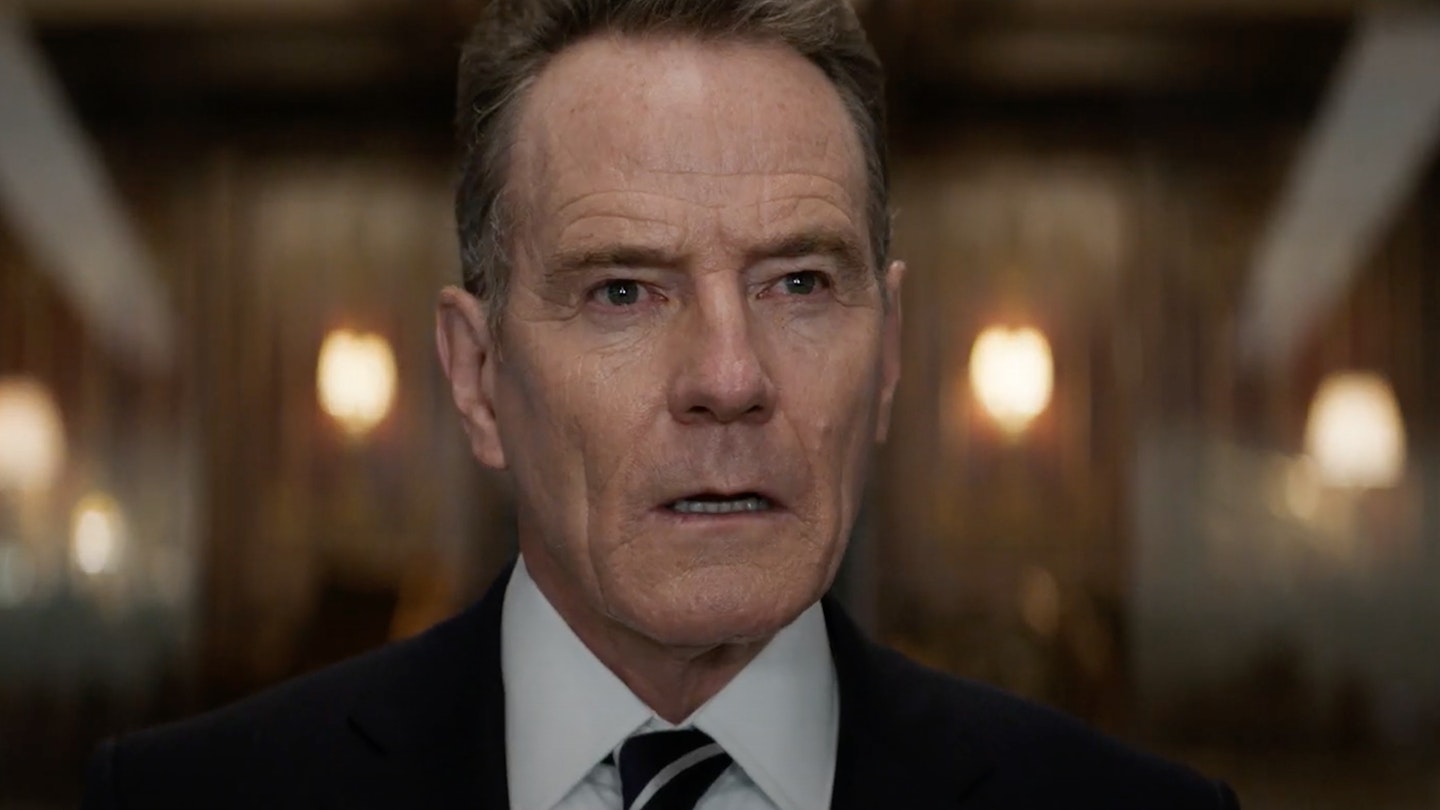 Director Ritter, a man who will stop at nothing to capture Elly and find out what she knows. Or doesn't know. Or has just guessed. When Vaughn was looking for someone to play his villain, he figured there was nobody better than Walter White, so called up Bryan Cranston. "Cranston is the Queen hornet, living in a beautiful nest, causing global misery – and then Elly kicks it by mistake," says Vaughn. "I wanted a very intelligent bad guy who's furious about having been fucked by an author."
Strangers on a train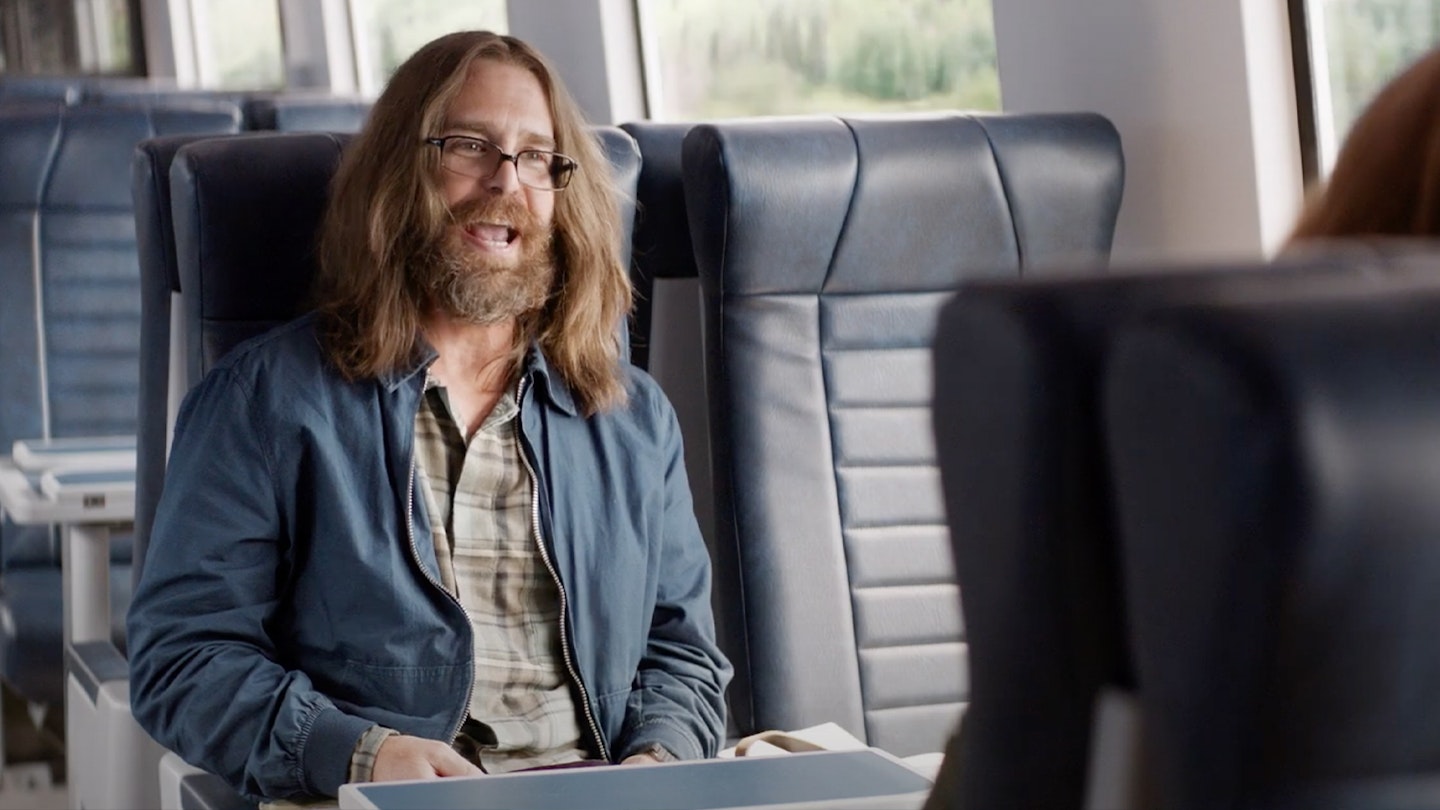 With half the spies in the world chasing her down, all unbeknownst to Elly, she needs someone to watch her back. Enter Aiden Wilde, played by Sam Rockwell, a spy who, sartorially at least, makes Pistachio Disguisey look like Harry Hart. But when the shit hits the fan on a moving train, Aidan displays some serious moves. "I think people are going to be surprised to see what Sam's done," says Vaughn. "Ian Fleming would never cast Sam Rockwell as a spy, but he took to the action stuff like a fish to the frying pan." And for those keeping track of Rockwell's favourite pastime: yes, there might be some dancing.
London calling
From there, it seems that Elly and Aiden are thrust into a breakneck chase through London (and other areas), not knowing who they can trust (or even if they can actually trust each other), while trying to stay alive. This gives Vaughn a chance to further show off his skills as an action director, but there's a truly bittersweet note here: Argylle is the final film of Brad Allan, the genius fight co-ordinator and second unit director who had worked with Vaughn since Kick-Ass. Allan died, suddenly, aged just 48, just before Argylle went into production. "I miss Brad," says Vaughn. "This film wouldn't have been possible without him."
Damien Walters, an ace stunt performer who had been Allan's protege, stepped into his shoes and, according to Vaughn, did a bang-up job. But some of the sequences Allan designed are not featured in this trailer. Vaughn believes they represent some of Allan's finest work and, once seen, will serve as a fitting tribute to the man. "It's a very bittersweet moment when I look at these action sequences because they're great, but I can't believe I'm not looking at Brad, or editing them with him, or shooting them with him," adds Vaughn. "He is missed by all of us."
Cat's out of the bag
Alfie, Elly's cat who finds himself accompanying his owner on her madcap mission, is front and centre in the movie's marketing, and also plays a key role in one of the funniest shots in the trailer, catapulting (pun intended) towards the camera after Elly and Aiden dive off a roof onto a tarpaulin many feet below. Initially, the cat was played by a professional feline performer, but when that didn't quite work out, Vaughn found his star close to home. "He's my wife and daughters' cat, Chip," he laughs. "I stole him on the second day of filming and said, 'I'm gonna borrow him for the next three months.' And I'll be honest, at the beginning of the shoot, I didn't really like cats, but by the end I fell in love with him."
Love smoke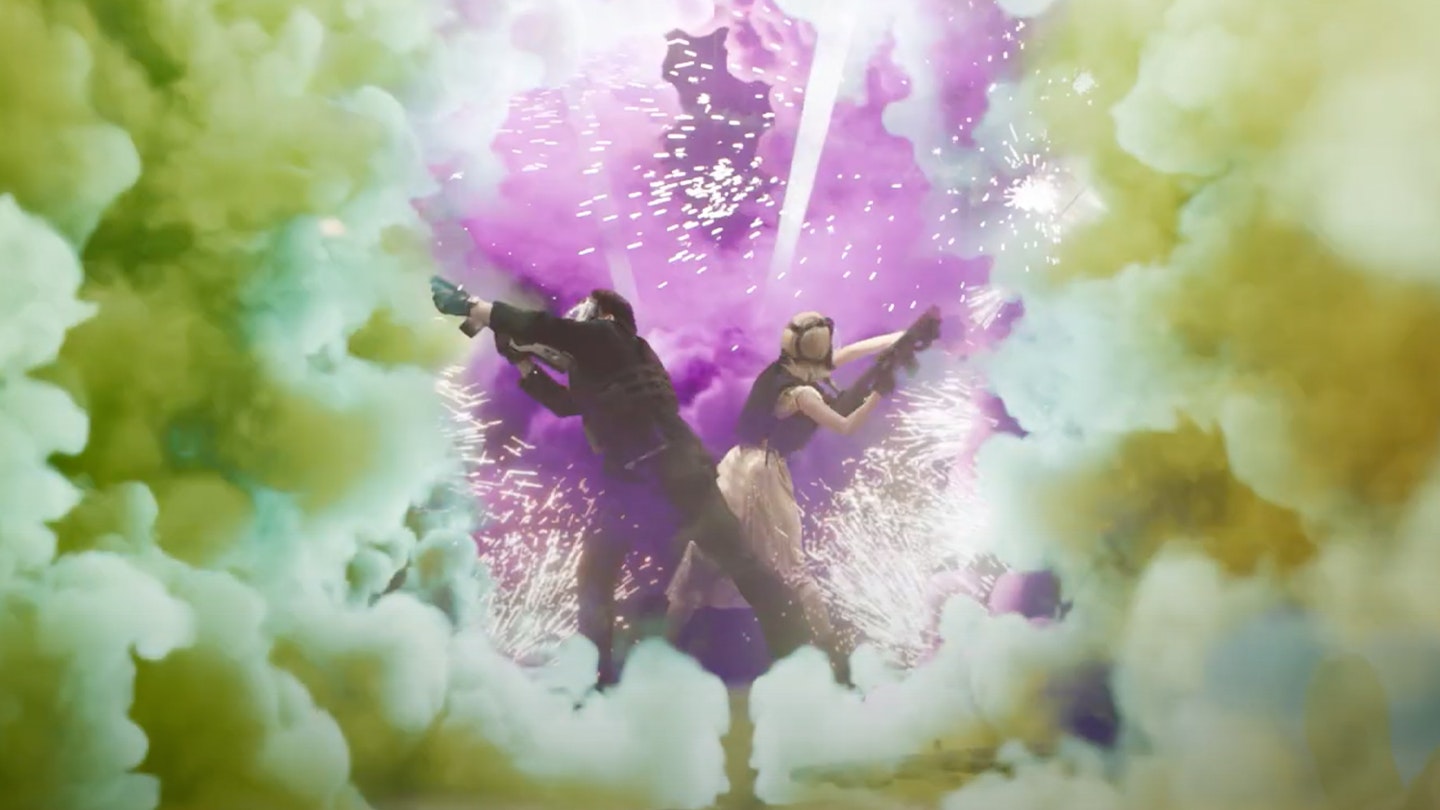 One of the scenes Allan worked on can be glimpsed in the trailer, in which Aidwn and someone who looks a lot like LaGrange (just to melt the old melons even further) create cascading waves of coloured smoke. For there's an emotional, romantic side to Argylle which might surprise those who come to Vaughn's films for exploding heads and risqué humour. "Mr & Mrs. Smith, eat your heart out," laughs Vaughn. "There's romance in it, but it's a different type of romance. It's a romance between characters who don't necessarily realise that it's a romantic film."
Who the L. is Sam Jackson?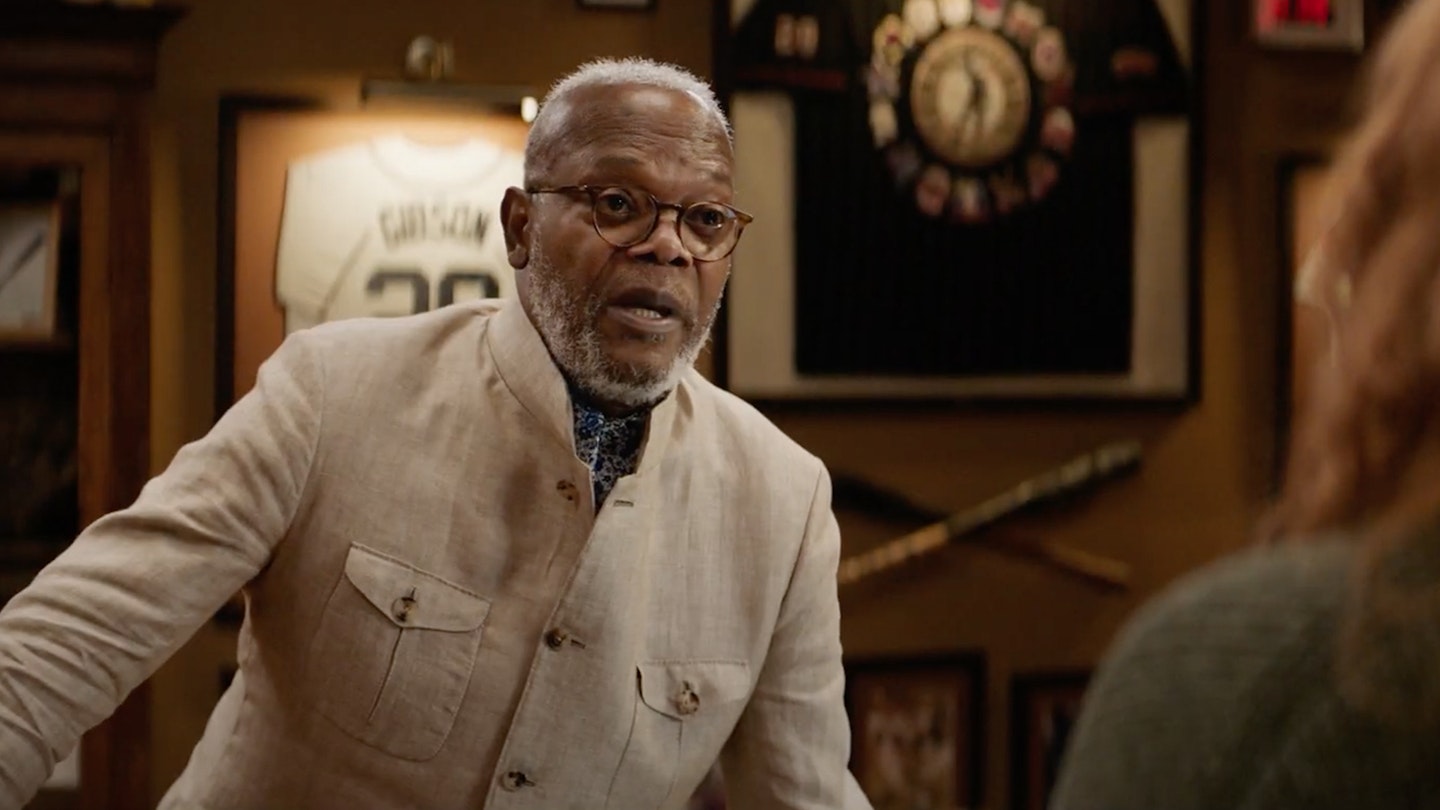 Vaughn isn't saying, just yet. But Jackson — working with Vaughn for the first time since he pulled bad guy duties on Kingsman: The Secret Service — plays a very pivotal role in proceedings. "Sam is one of the world's greatest winemakers, and a huge fan of Elly Conway," teases an unusually tightlipped Vaughn.  Well, perhaps his former Kingsman henchwoman, Sofia Boutella – who plays a character literally known as 'The Keeper Of The Secrets' – might also come in handy for the film's big reveals. "Trust me, she keeps secrets," laughs Vaughn. "I wish she was around in real life. We wouldn't even have to say, 'Don't let the cat out of the bag', because she would make sure it wasn't going anywhere." Speaking of which…
'Once you know the secret'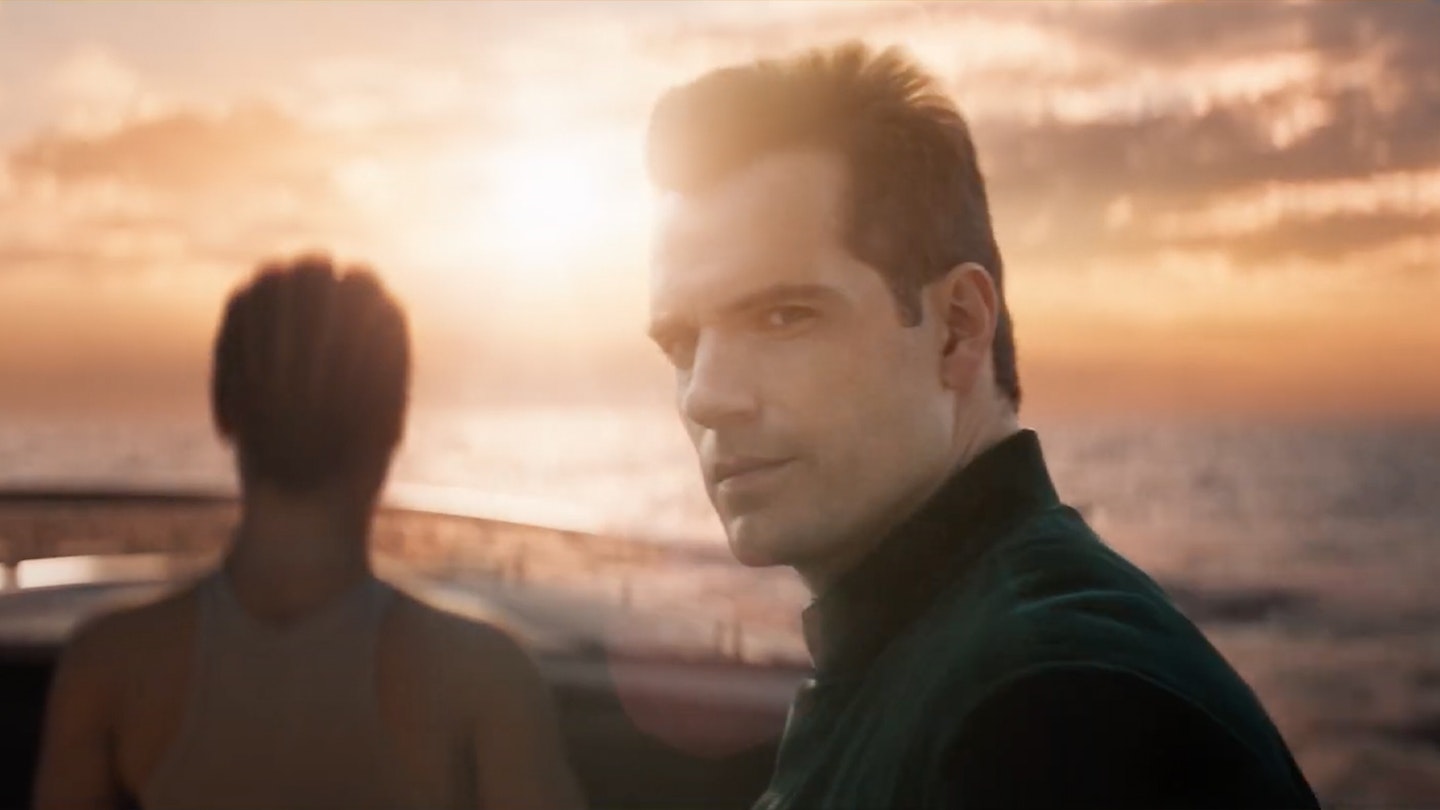 Like the poster, the trailer is hooked on creating a sense of mystery around the identity of the true agent Argylle. Who is it? What do they want? Vaughn acknowledges that this could lead to months of people trying to guess the ending, Sixth Sense-style, before they even see the movie – but he's also confident that the answer will be worth waiting for. "People are going to remember this," he says. "I think the fun thing about this movie is it's just escapism." Let the sleuthing begin.
Argylle comes to UK cinemas from 2 February