If you've watched the first trailer for David Leitch's The Fall Guy, you'll probably spot that it represents the director staying on his track of blending action with comedy, after Deadpool 2 and Bullet Train. His latest finds Ryan Gosling (also someone who has confirmed his comedy credentials recently) as Colt Seavers in an adaptation of the eponymous cult 1980s action series, with the movie also starring the likes of Emily Blunt, Hannah Waddingham and Aaron Taylor-Johnson.
A project that has been in the works for years, initially at Warner Bros. (where it was set up as a Dwayne Johnson vehicle, with McG in the director's driver seat), it is now in the hands of Leitch and McCormick, who are shepherding the film for Universal via their 87North company.
Empire hopped on Zoom with Leitch and producing partner Kelly McCormick to discuss the new movie, and talk through the trailer's biggest moments – including how they wanted to bring the stunt world to life, whether Blunt gets to show off her own action chops and, yes, a bit with a dog.
Stunts, man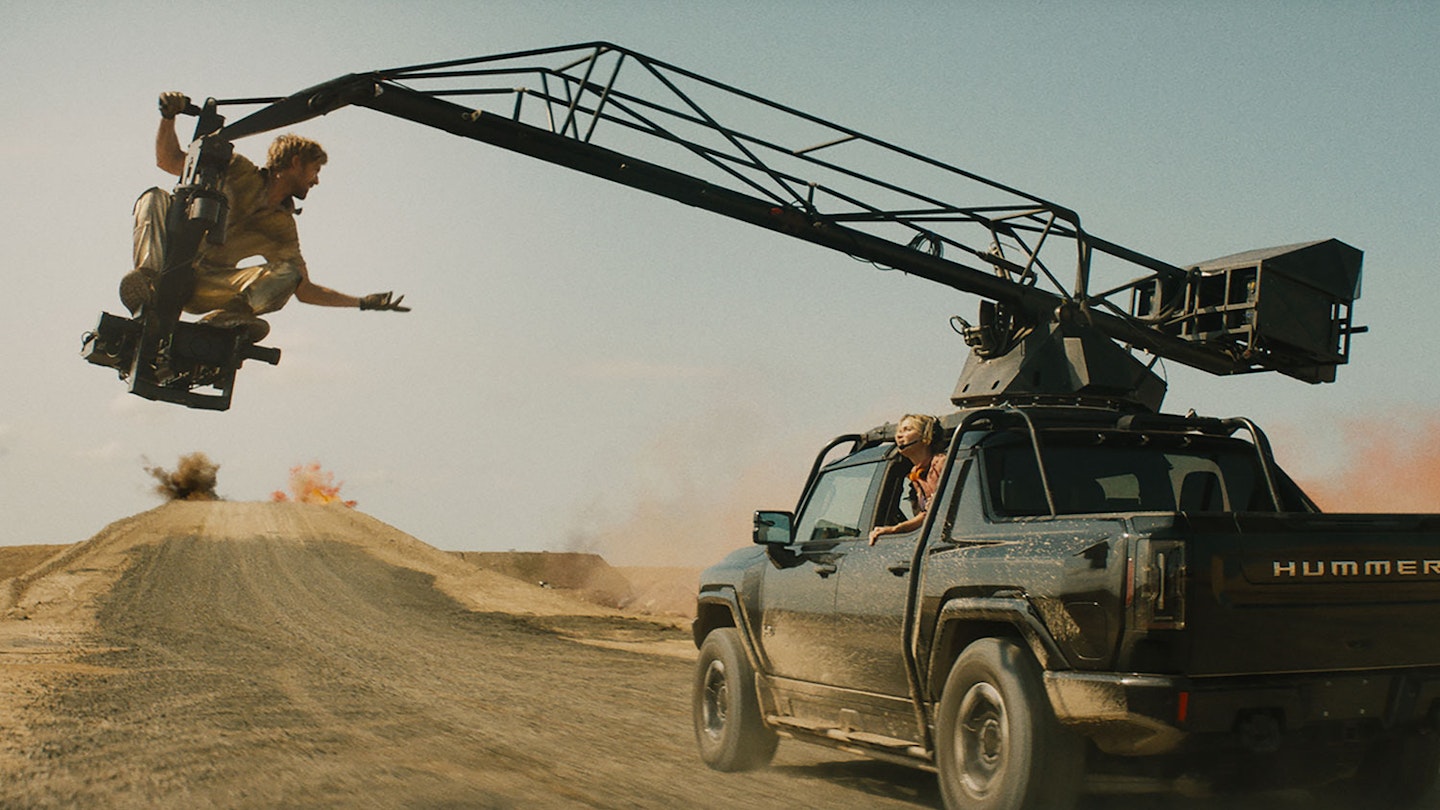 The film adapts the 1980s series that starred Lee Majors as Colt Seavers, a stunt man who uses his skills to work as a bounty hunter to make ends meet between movie gigs. We'll be introduced to the movie's version of Colt Seavers (Gosling), a stuntman who has taken time away after some physical issues (and a complicated relationship with Blunt's film director Jody Moreno), and who is suddenly thrust into a new potential gig when he's tasked with tracking down party-happy action star Tom Ryder (Taylor-Johnson).
The film is spawned from Leitch's love for the original series. "We had an eye on this title because it's a show that lit the fuse, not to date David, but of the 'stunties' of his generation," says McCormick. "There were huge stunts done on that show: car jumps, crashes, high falls, crazy stuff every week and it was done practically. So, as kids, they watched it and got all jazzed as to whether they could live that life, the Colt Seavers life, and it turns out a lot of guys and gals that we know chose it! There was nobody better to tell that tale; it's such a true connection for David to tell the journey of a stunt man. And it's a great title, so we had to hold on to that."
For Leitch, it was a way to pay tribute to an industry that has been very good to him, having come up the ranks as a stunt man and now, partly thanks to John Wick, being in charge of big action movies as a director. "What I really wanted to do is highlight how much love and passion there is in the stunt community for making movies. This movie is a love story, but also a love story in terms of making movies," he says. "To the stunt community, and all the below-the-line, blue-collar artisans that craft these films that we love to see in the cinema. That's really how we wanted to enter it. You might think that the stunt guy doesn't get seen and he gets a little jaded because he wants the spotlight, but they don't. They really love their jobs and they're really good at it. And what Colt finds is working in this business, he's acquired a really interesting set of skills that could be used maybe down the line for other things. It's really the joy of making movies and how the stunt community embraces that. And they're the heart and soul of it."
Go for Gosling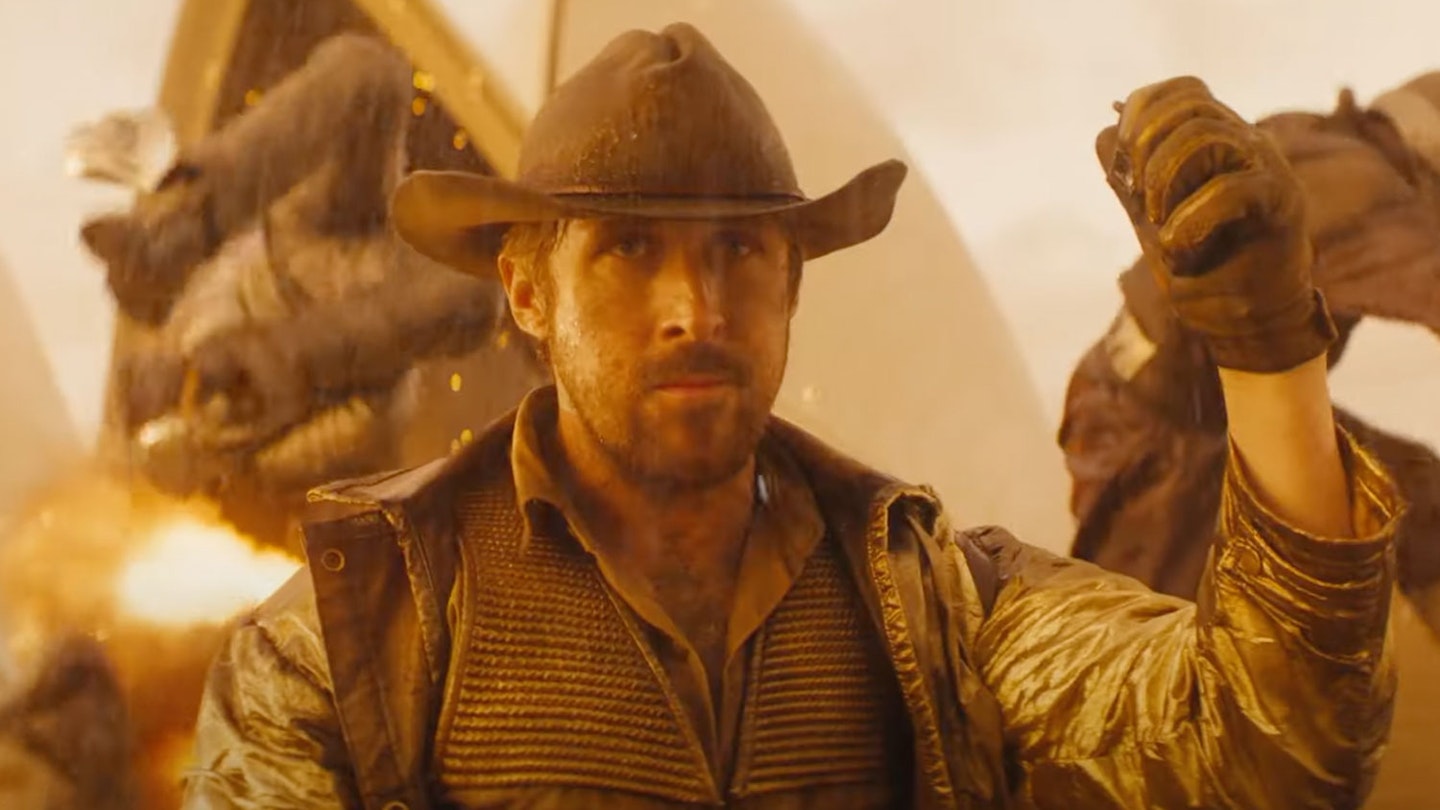 Ryan Gosling, who plays Colt, was the duo's first choice for the film, having proved he can combine action and comedy in the likes of The Nice Guys. "We had a really interesting conversation with him when we got involved with the project really early on," Leitch says of Gosling. "He said, 'I've come to this place in my career where I've done action, I've just finished The Gray Man, I've done romance, I've done comedy, but this is the where I get to use all the tools in my tool box and I can really let loose.' I think you'll see all of those dynamics from one of the best actors working in our time."
Blunt force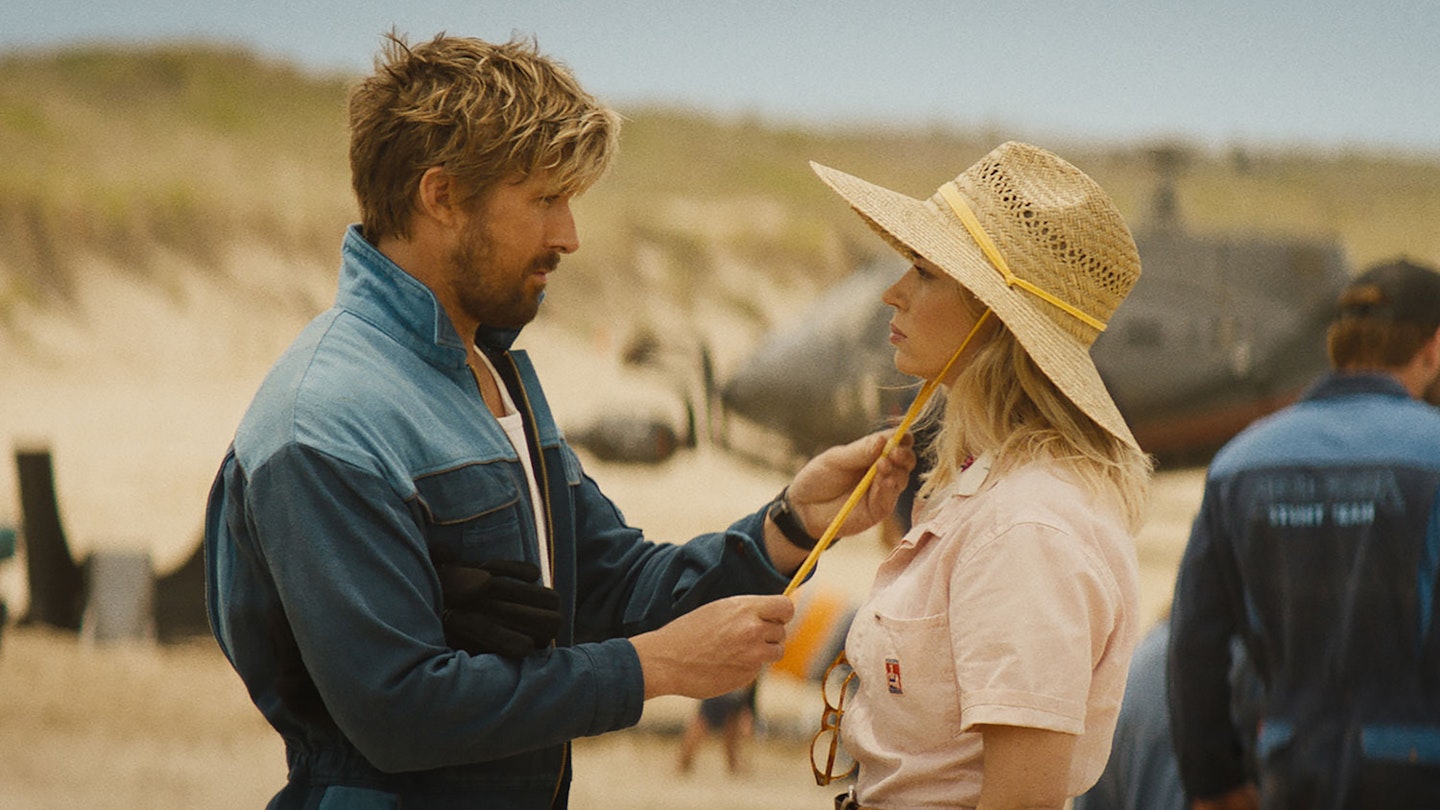 Though Gosling's character is the main focus of the trailer, there's plenty of Emily Blunt, playing the director of a movie who is none too pleased that a "stunty" with whom she had a love connection, and who seemingly abandoned the burgeoning relationship, is back on her set. There is bickering. And insults. And, possibly, still some feelings?
"We meet Colt at a time where he's walked away from the business because he needed to work on his mental and physical wellbeing," explains Leitch. "It's not something we touch on fully in the movie but it was something that he had the awareness to do, to take a step back from this career and work on myself. But by doing that, he maybe left some people aside and estranged himself in ways, and now at the beginning, he's realising he's got to get back on the horse, and get the love of his life back."
And for anyone who has watched the trailer and wondered whether Blunt will get the chance to put the combat skills she honed for Edge Of Tomorrow into action here, fear not! "She's got a couple of amazing fight sequences, one in particular will be some people's favourite scene of the movie," assures McCormick.
Art imitates life?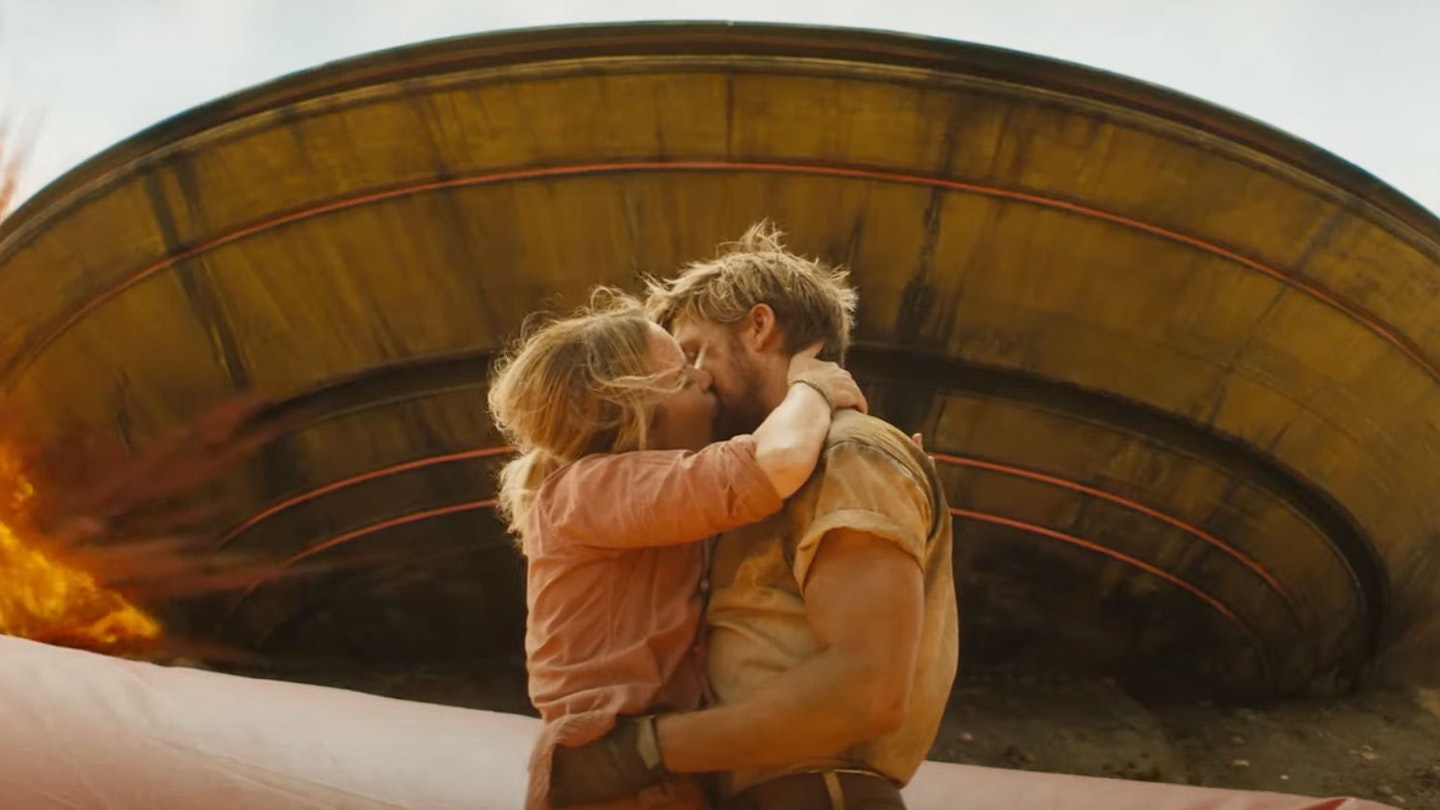 The script for The Fall Guy comes from Iron Man 3, Hobbs & Shaw and Mission: Impossible – Rogue Nation collaborator Drew Pearce. Given that the story features a relationship between a stuntman and another film professional, did he draw anything from his director and producer's lives, since stunt expert-turned-director Leitch and manager/producer McCormick have been married for years? Apparently not – but they're full of praise for Pearce.
"He's incredibly collaborative, a brilliant mind, incredible at plot and structure and dialogue and everything, but is also great at listening," McCormick enthuses. "What you get with Ryan and Emily and David are really connected filmmakers across the board. To the point where we're all really digging into every line of the script and trying to make it better, and growing it into this working document as we're working forward, and [Drew] is game for it."
Thumbs up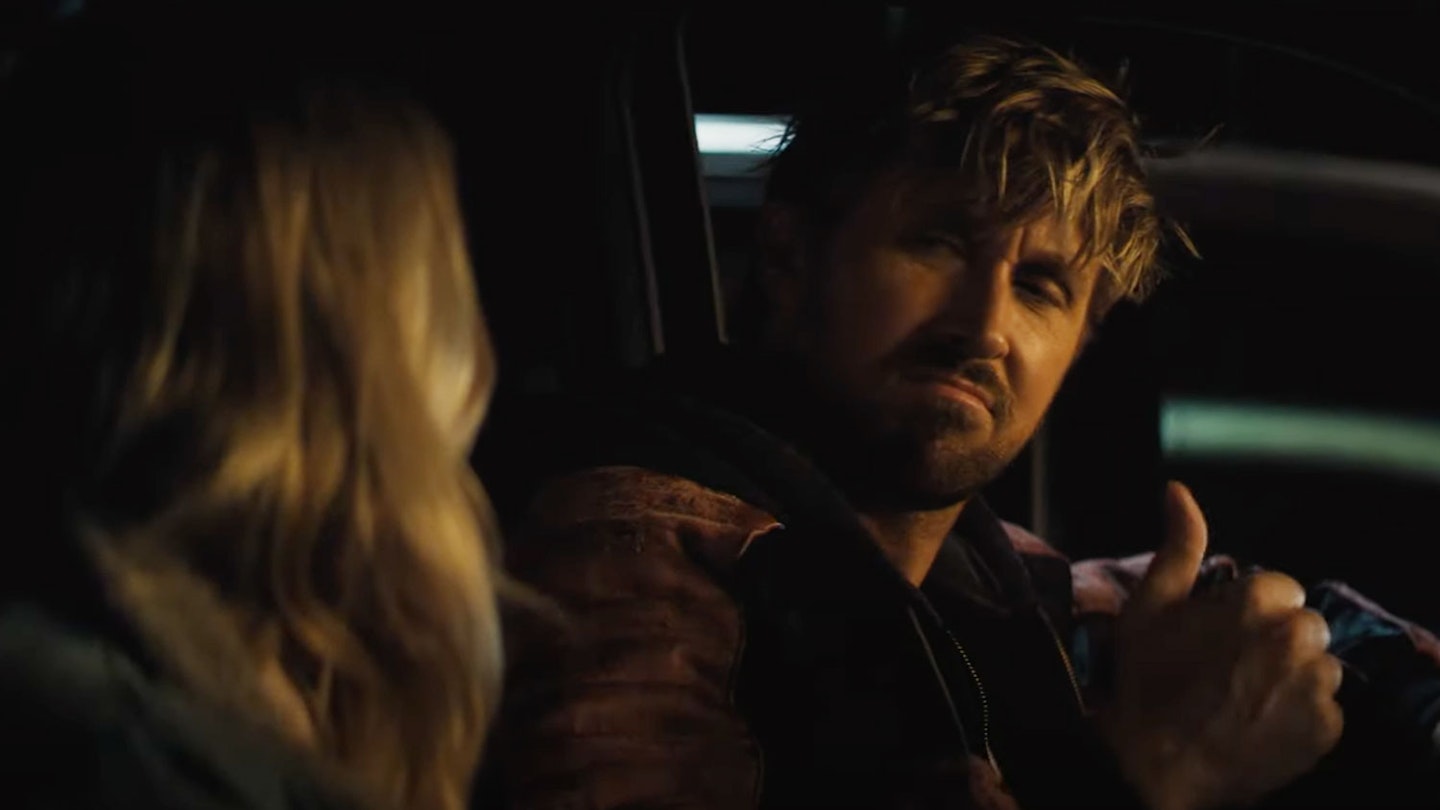 Given Leitch's love for the original show, as you might suspect, he has sprinkled in some Easter eggs for fellow '80s kids and those who know the series. Among them is the thumbs up – a funny moment in the trailer, but one that has wider implications for Colt's job. "We look at this as our own take on the stunt man and the potential. It's more of an origin story for Colt: our approach to The Fall Guy in a fun, contemporary way," Leitch explains. "There are fun Easter eggs — you see the truck in the trailer, which is the redesigned GMC Sierra. And the thumbs up of course is not just a Colt thing, it's a stunt man thing. We're constantly, whether you're okay or not, saying 'let's go again!'"
Finding Tom Ryder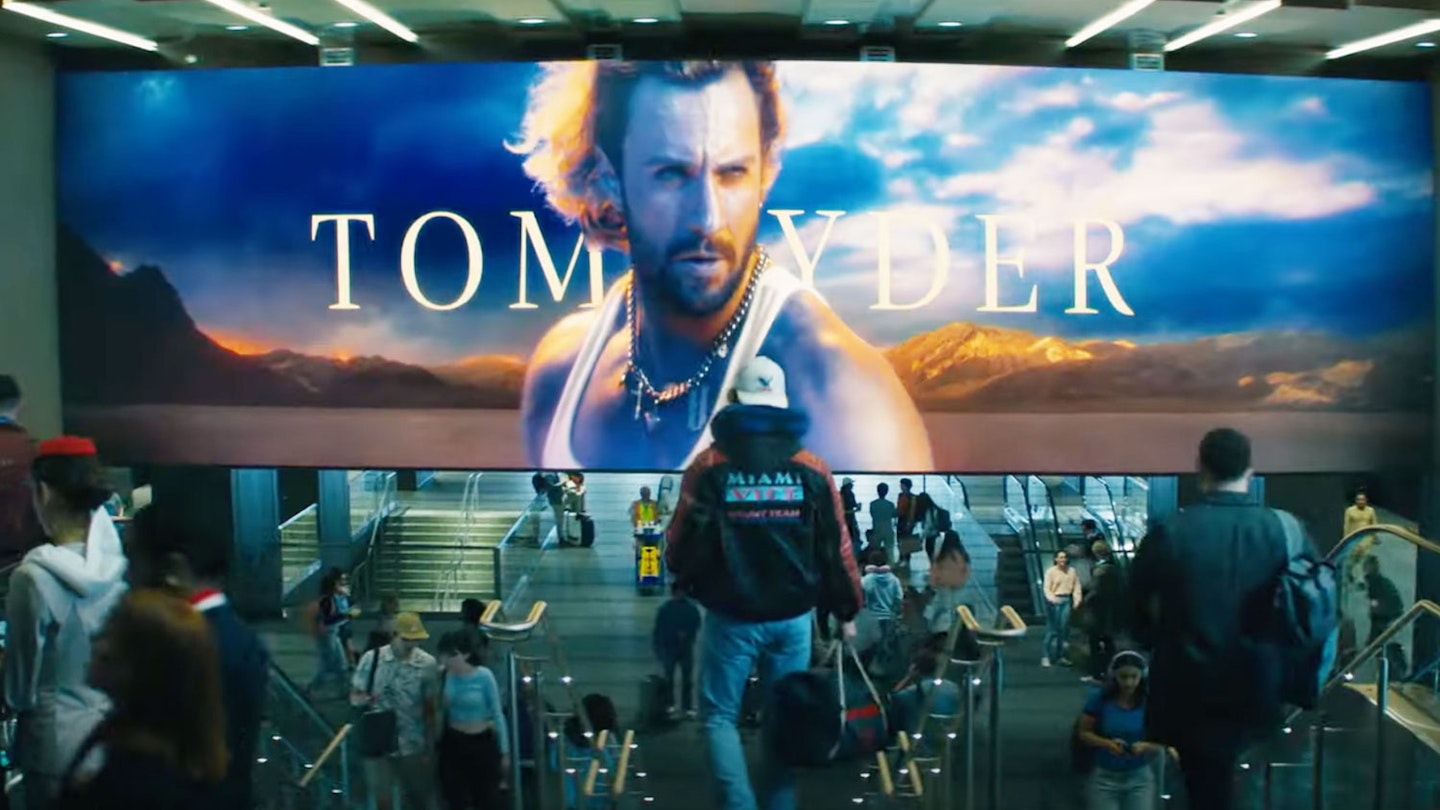 After having a whole heap of fun as cockney assassin Tangerine on Bullet Train, Aaron Taylor-Johnson is back with Leitch for the new film. This time around, he's playing cocky actor Tom Ryder, a giant action movie star who relies on the likes of Colt to make him look good on screen. And now he's gotten himself into some real trouble with some very bad people, and he'll need Colt's help again.
"I want to call Aaron on every single movie, he's so fun, he's so talented, he's so collaborative," laughs Leitch. "I had the best time on Bullet Train with him and Brian [Tyree Henry]. Playing such a maniacal actor type is a little scary for an actor! He's a pro and he's so funny. I'm excited we've gotten to do comedy with him and he's created a great character that people will love and hate at the same time."
McCormick is quick to shout out the other cast for the film, a deep bench of comedy and dramatic actors: "Hannah Waddingham [who plays the producer of the film within the film] crushes it! And Winston Duke is an ambassador for the film community, as he plays a stunt coordinator. We hope to work with all these guys again and again. We feel so lucky to have them."
Air bud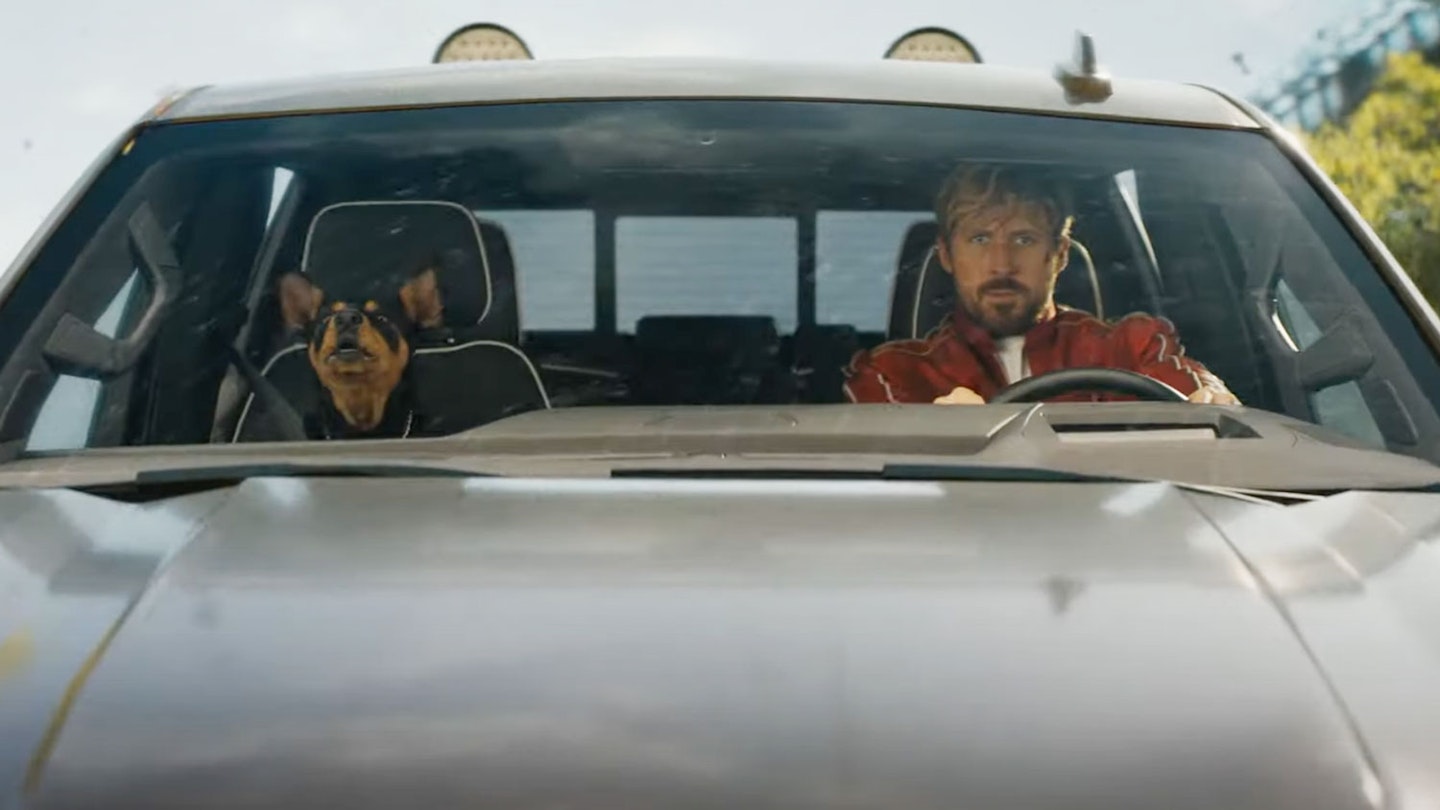 Among the highlights of the trailer are a couple of moments that Gosling shares with a dog, one involving a car stunt that sees our hero encouraging his canine companion to "engage your core!" And though the old Hollywood maxim has always cautioned against working with children or animals, Leitch and McCormick have nothing but praise for the dog star — or stars, in this case.
"The dog was amazing," raves Leitch. "It was two dogs, as you do in the movies. And having directed second unit, you're often left with the dog stuff because the first unit already pulled their hair out, but remarkably our dogs were so well trained and we had so many beautiful moments with them. It was actually the most painless animal experience I've ever had."
The dogs also represented a chance to shout out the Australian locations and crew used for the movie. "The dogs were Australian Kelpies," adds McCormick. "One of the things we wanted to sow into the movie was a love letter to stunts, to cinema and to Sydney, who had gone through real hardships in Covid times. They lost a lot of movie work and tourism, both of which are critical. Even in picking the Kelpie, we were trying to let everyone know that Australia was at the core of this film." Sounds like a bonzer action adventure could be on the way, folks!
The Fall Guy is in UK cinemas from 1 March next year.