Apes. Trailer. Dropped! It's been six years since Matt Reeves' War For The Planet Of The Apes ended the Planet Of The Apes' reboot trilogy, Andy Serkis' Caesar closing his eyes for the big sleep (er... spoiler alert for a six-year-old film) after finally leading his people to the promised land. But now, over half a decade on and with a new director at the helm, The Maze Runner trilogy's Wes Ball, we're returning to the franchise – and it's time to see what Caesar's son Cornelius is made of (will he be a chimp off the old block? We'll see ourselves out..) Check out the trailer below:
In this first, visually stunning teaser for the Apes rebootquel, it's clear that a lot of time has passed since Caesar and co found the oasis they'd been looking for at the end of the last film. Nature has reclaimed the Earth, the apes roam free as humanity finds itself forced – as the apes once were – into the shadows, and Caesar's son (performed by Owen Teague) is now grown, dreaming of "new things." But now that the apes have built themselves a kingdom, it looks like a new war may be about to begin. The film's enigmatic synopsis teases, "As a new tyrannical ape leader builds his empire, one young ape undertakes a harrowing journey that will cause him to question all that he has known about the past and to make choices that will define a future for apes and humans alike." Sounds like some serious monkey business if you ask us!
Joining Teague to lead the cast for the film – written by the Avatar sequels' Josh Friedman, Rick Jaffa, and Amanda Silver, alongside Prey scribe Patrick Aison – are Freya Allan, Peter Macon, Eka Darville, Kevin Durand, William H. Macy and Dichen Lachman. The teaser also released with a new poster for the film – check it out here: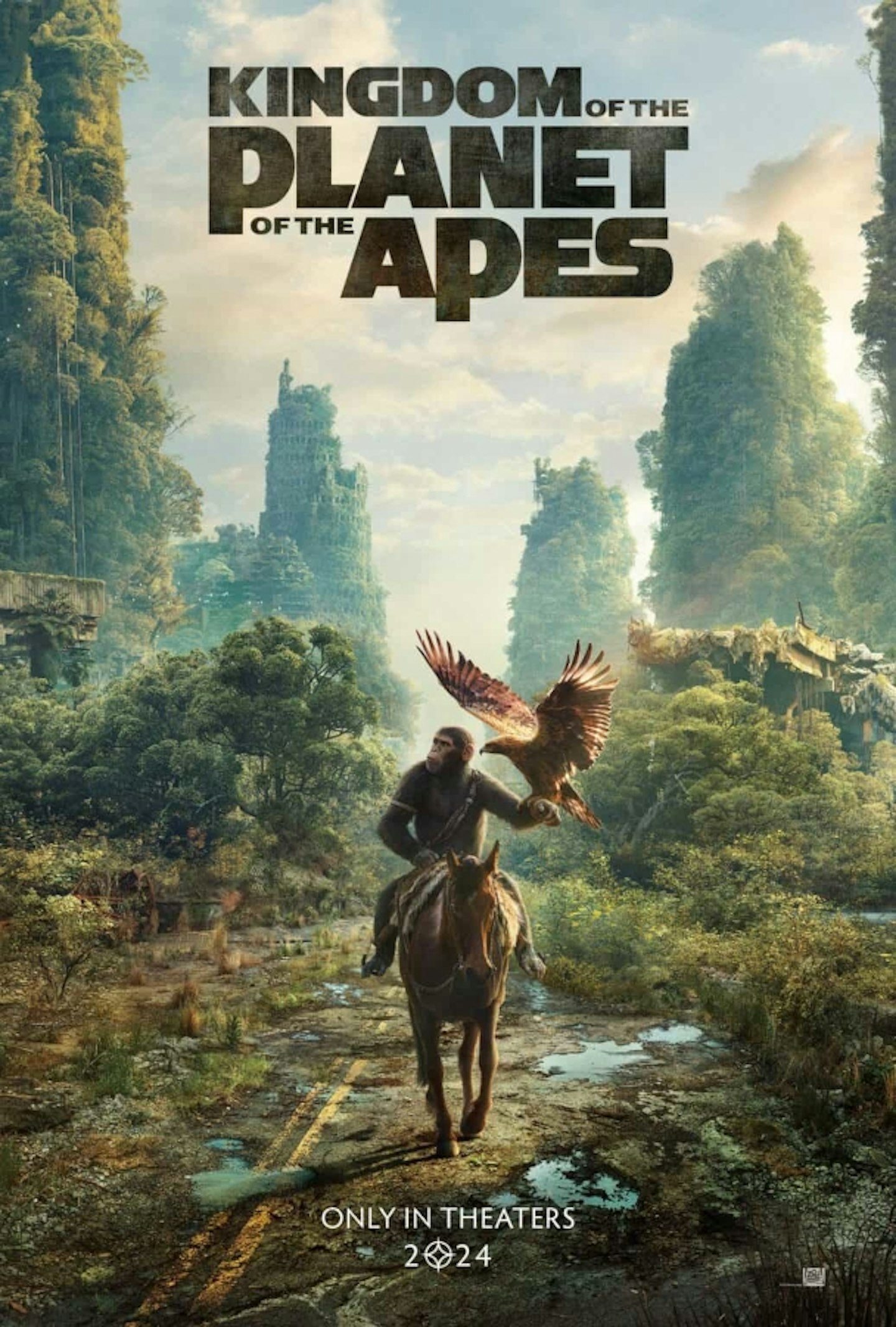 Kingdom Of The Planet Of The Apes is eyeing a 24 May, 2024 theatrical release, and it's safe to say this teaser has us _chimp_ing at the bit for our next adventure in the Apes universe.