The wait for The Mandalorian Season 3 was a long one – two years from the moment Luke Skywalker picked up baby Grogu in the Season 2 finale, until we finally got to watch the next batch of episodes (albeit broken up with The Book Of Boba Fett). And once again, we find ourselves in a similar position. The eight chapters of The Mandalorian Season 3 flew past, closing out with a finale that wrapped up many of the major threads of the entire show so far – and now, we don't know exactly when we'll see our favourite father-son duo again.
There are, of course, more stories to come – this is Star Wars, with its continuous narratives, multiple-era-spanning timeline, and characters passing in and out of different series and mediums. So, if you're bereft at bidding farewell to Din Djarin and Grogu after their latest thrilling adventure, worry not. Here's what's coming next.
Ahsoka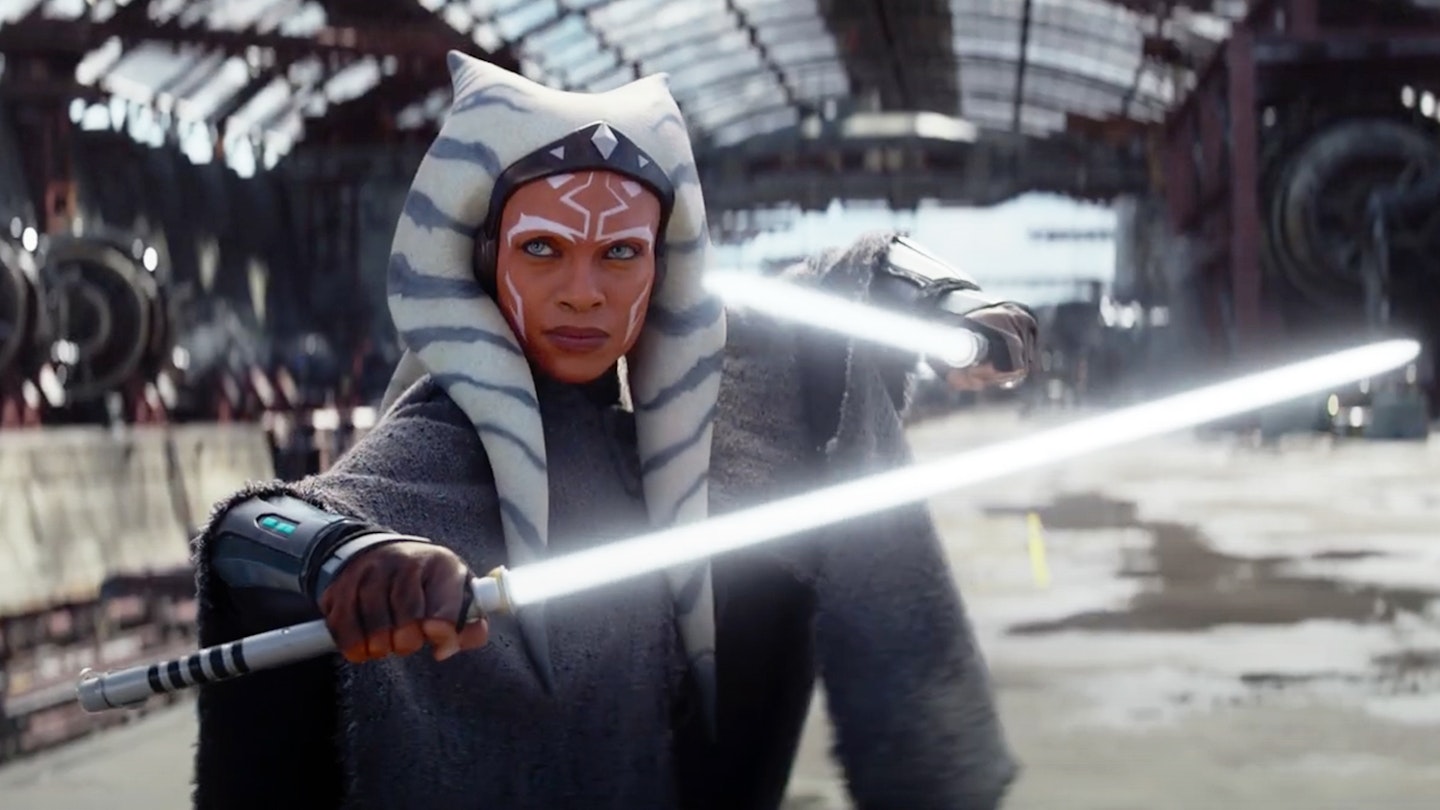 Coming: August 2023
The next series coming in the Mando-verse (or, more officially, The New Republic era) will be the long-awaited solo show for Rosario Dawson's former-Jedi. The character of Ahsoka Tano famously debuted in animated series The Clone Wars (as the Padawan of Anakin Skywalker, no less) before her story picked up in animated sequel series Rebels – in both cases voiced by Ashley Eckstein. Then, she entered live-action in The Mandalorian Season 2, where she crossed paths with Mando and Grogu (whose name we discovered through her – until then he was officially 'The Child'), before also popping up in The Book Of Boba Fett to see how Luke was getting on in training the little green guy.
Now, she's getting her own show – and it is, in some ways, a sequel-of-sorts to Rebels. Not only does it bring in fellow animated characters like Twi'lek pilot Hera Syndulla (Mary Elizabeth Winstead) and colourful Mandalorian warrior Sabine Wren (Natasha Liu Bordizzo), but the villain is none other than Grand Admiral Thrawn – a major fan-favourite from the Expanded Universe novels, who made a canonical entry into the saga in Rebels, and is back here in the form of Lars Mikkelsen (who previously voiced him).
This is a particularly important show for Dave Filoni, who co-created the character of Ahsoka with George Lucas himself – and has since stewarded her on a tumultuous, dramatic journey spanning multiple mediums. Will Mando and Grogu appear? It's possible she could call on them if she's in a pickle with Thrawn. But since Ahsoka wasn't in The Mandalorian Season 3, and there was only a hint of a set-up for her show in Mando's latest run, it's far from guaranteed.
Skeleton Crew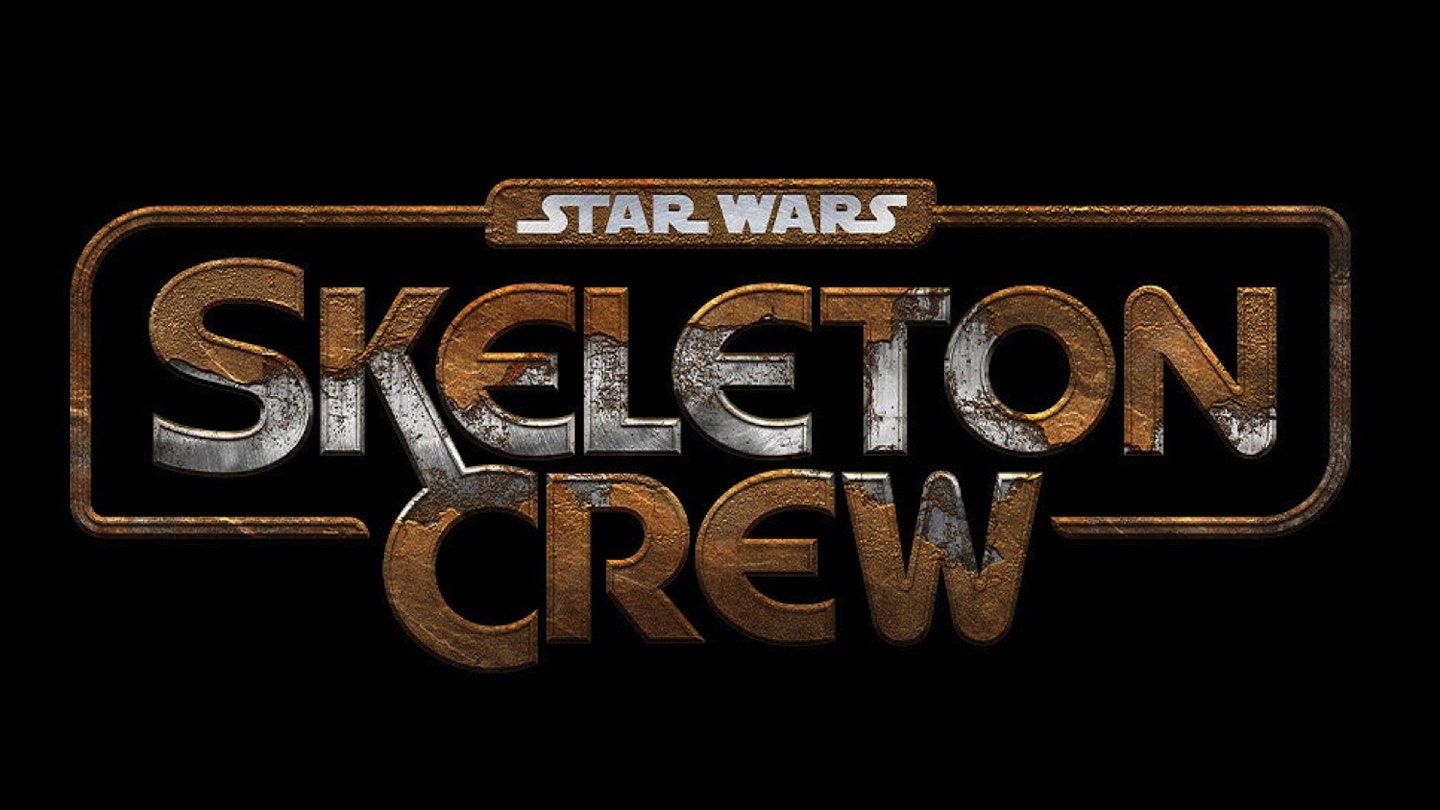 Coming: Late 2023
Ready for something completely new? A fresh story in the New Republic era is on the way from Jon Watts (the director behind the recent MCU Spider-Man trilogy) and Chris Ford. Skeleton Crew is about a group of galactic school kids who get more than they bargained for when they seek out a space adventure – blasting them away from the safety of the suburbs, and bringing them into contact with Jude Law's mysterious Jedi and pirate threats. The tone here looks particularly Amblin-esque (think The Goonies meets Stranger Things in the Star Wars galaxy). Plus it has a stellar directing line-up: Jon Watts, David Lowery, Daniels, Jake Schrier, Bryce Dallas Howard and Lee Isaac Chung.
Whether or not it'll feature the likes of Din Djarin, Grogu and Bo-Katan is uncertain. Pirate character Vane (from The Mandalorian Season 3) was glimpsed in footage shown at Star Wars Celebration, and the show is executive produced by Favreau and Filoni, but it could very well be doing its own thing.
The Mandalorian: Season 4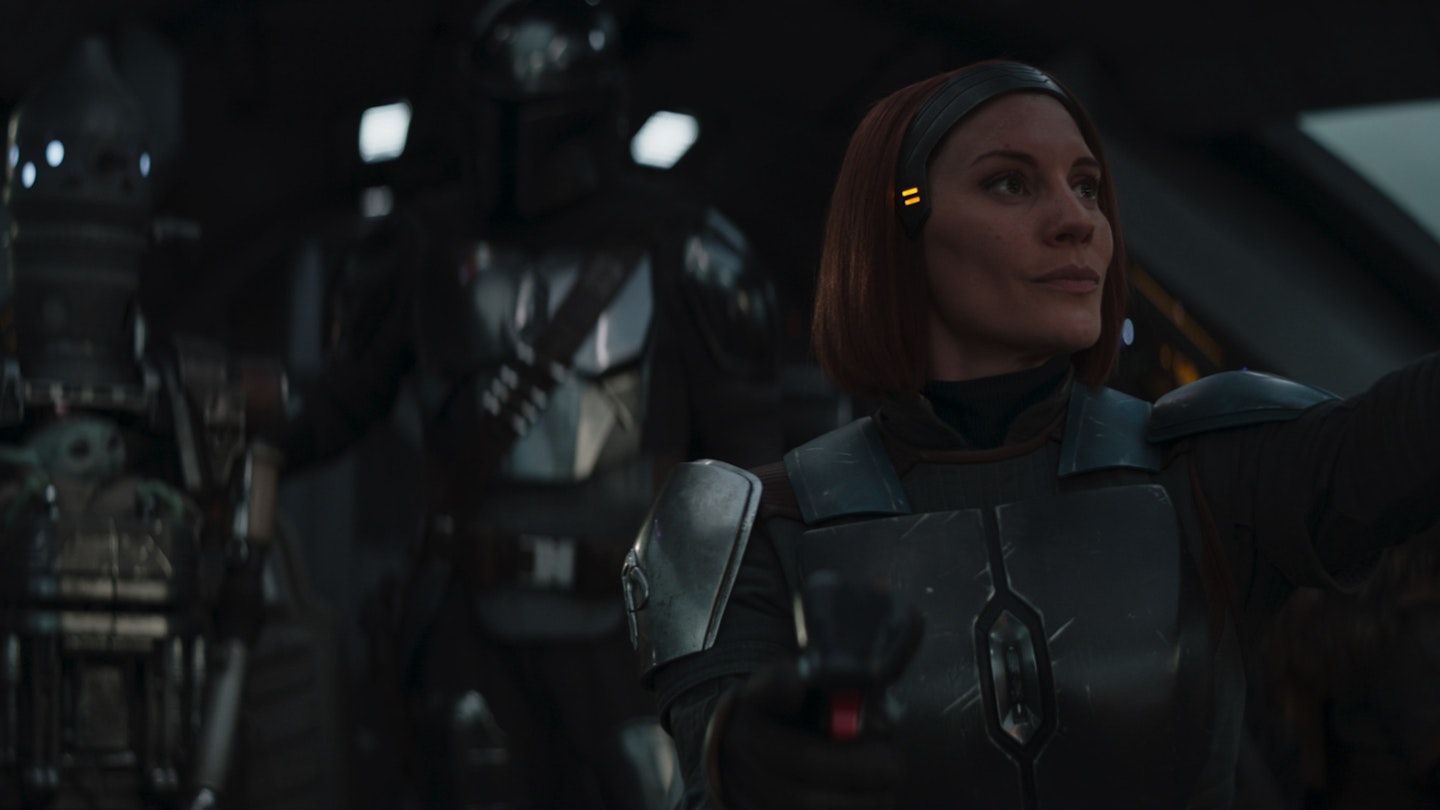 Coming: Unknown
Technically, a fourth season of The Mandalorian hasn't been officially announced – it's not been confirmed by Disney or Lucasfilm. The person who has spoken of plans for more Mando is Jon Favreau himself, who in recent interviews has stated that he's written Season 4 already. Given how neatly Season 3 wrapped up, that could have been a sneaky misdirect on his part – but if not and there are more episodes coming, it'll still be a while before the next season comes around. Since production hasn't started yet, and with Ahsoka and Skeleton Crew finishing up first, more mainline Mando wouldn't necessarily be expected until 2024 or beyond.
Still, despite that neat Season 3 ending, there are still narrative threads left to be explored: Grogu's continuing journey walking (or, front-flipping) the way of the Mandalore, Din Djarin's job taking off-the-books missions for the X-wing pilot Carson Teva, and the long-built-up importance of Grogu finally speaking his first words. Stay tuned for any official Lucasfilm updates on whether more Mandalorian is coming or not…
Dave Filoni's movie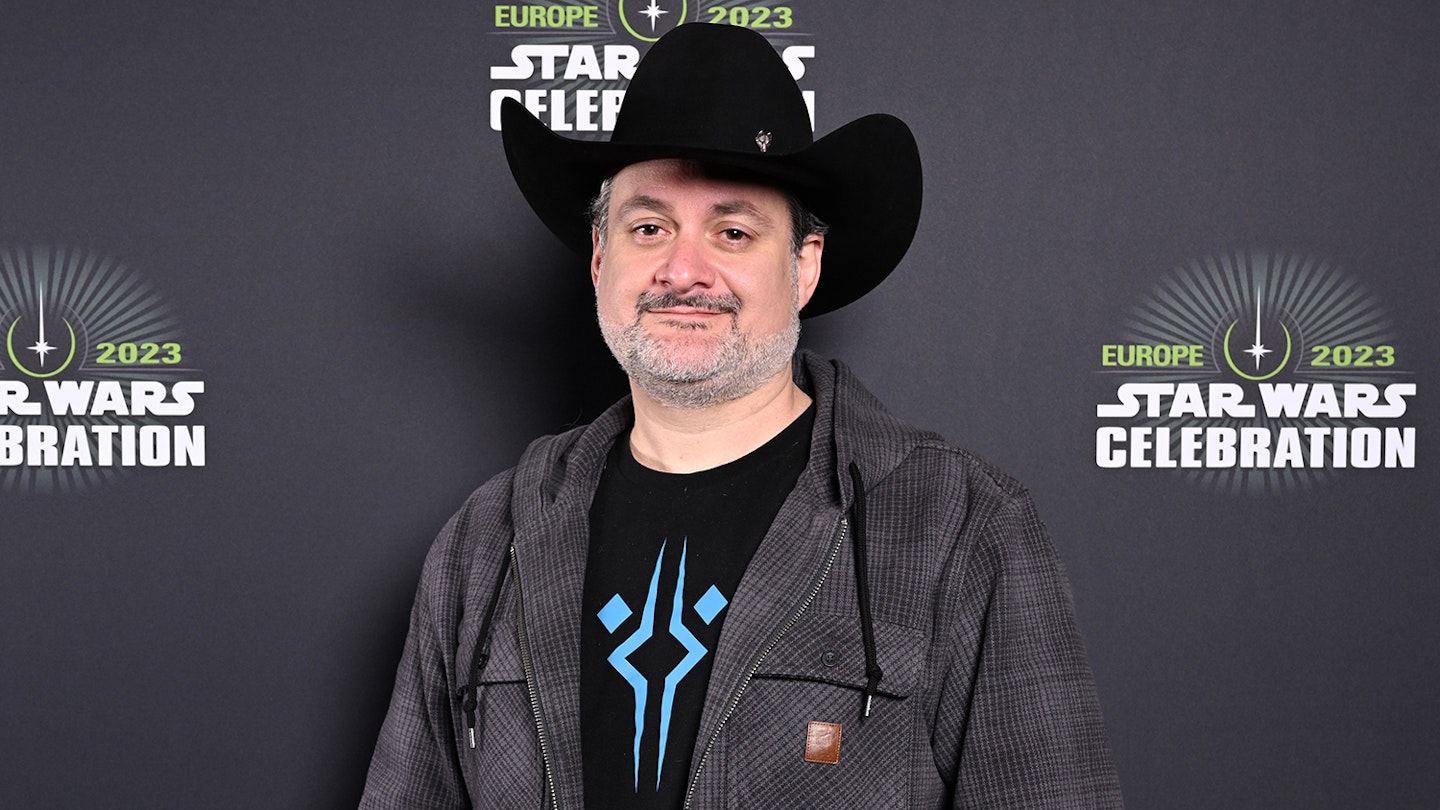 Coming: Unknown
It won't be with us for a while yet, but as confirmed at Star Wars Celebration 2023, Dave Filoni will be directed a big-screen film, tying in characters from across the Mando-verse, and with fellow co-creator Jon Favreau on creative duties too. This one, surely, has to feature Din Djarin and Grogu – likely along with Ahsoka, Bo-Katan, Grand Admiral Thrawn, characters from Rebels, and faces from Skeleton Crew too.
The main question is, how far off will the movie be? Do we get more Mando – or even another Ahsoka season – before then? And how many years after the Season 3 finale will it be taking place? It is, in all likelihood, a good few years off at this point. But when the time comes, we'll be there on opening night, packing more pick'n'mix than Grogu could shake a tiny green hand at.