Few saga-closing images are as potent as Matt Damon swimming into the distant murk of New York's East River at the end of The Bourne Ultimatum. So, it's a testament to the hurtling sense of purpose at the heart of this visceral, uncompromising fifth instalment in the spy franchise that, as everyone's favourite amnesiac assassin brings his brand of improvised chaos to Las Vegas, you find you've completely forgotten why he had to go away in the first place.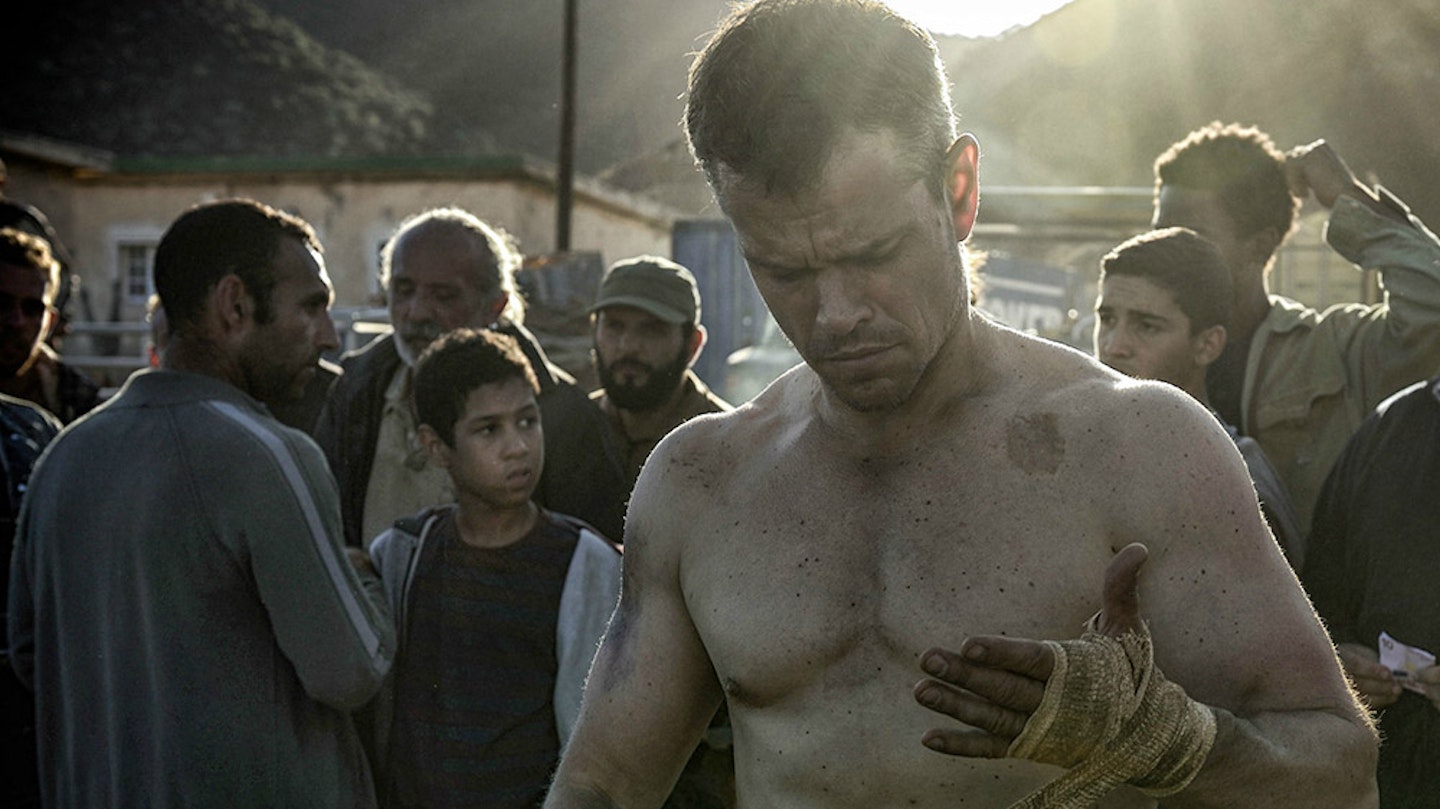 The double-tied plot threads that made Damon's previous (and supposedly last) appearance in the series such a conclusive knot all melt away in the face of Jason Bourne's frenzied symphony of exhilarating set-pieces and perfect casting. We meet Bourne on the Greek-Albanian border, seemingly content to live out his days grimly knocking out shirtless men as a bareknuckle fighter. Meanwhile in Reykjavik, Nicky Parsons (Stiles, providing useful continuity) pilfers a USB file of information on a new Treadstone-like super-agent programme and a pivotal, redacted account of what really happened to Bourne's father.
She sets off for a rendezvous with Bourne, unaware that CIA cyber division chief Heather Lee (Alicia Vikander, bringing nuance and grit), morally flexible agency director Robert Dewey (a craggy, formidable Jones) and, on the ground, a Gallic assassin known only as 'The Asset' (Vincent Cassel, proving an absurdly good fit for the series) are on her trail. So begins the customary game of cat-and-mouse as Bourne, grudgingly, re-enters the fray.
Yes, Jason Bourne basically amounts to a trio of action set-pieces elegantly strung together. But who really cares when they're this impressive?
Yes, Jason Bourne basically amounts to a trio of action set-pieces elegantly strung together. But who really cares when they're this impressive? Paul Greengrass — returning director of Supremacy and Ultimatum — hurls us into the smoke and noise of a nocturnal riot in Athens as easily as he turns Paddington into a crowded arena for nerve-jangling spy games. A hand-to-hand showdown, when it comes, is wincingly intense, replete with audible knife slashes, crunching blows and (of course) creatively deployed household items.
Then there's Vegas. Its glowing slot machines and gaudy neon may seem an unlikely backdrop for Bourne's brand of unadorned realism but the car chase here is one for the ages — an unpredictable opera of carnage that will have you dodging imaginary shards of debris in your seat. One major wrinkle is the dialogue, which is either freighted with exposition or desperately straining to be of-the-moment. ("You're making this country much more difficult to defend," growls Dewey in an exchange with Riz Ahmed's Silicon Valley boy king that sounds more like a Snowden op-ed than a human conversation.)
But this is a worthy return that, unsurprisingly, leaves the door ajar for more and underlines the fact that Greengrass' eye for kinetic action and Damon's tortured soulfulness is the secret sauce that lifts these films above their countless imitators. It's one thing to know the moves — it's quite another to master them.