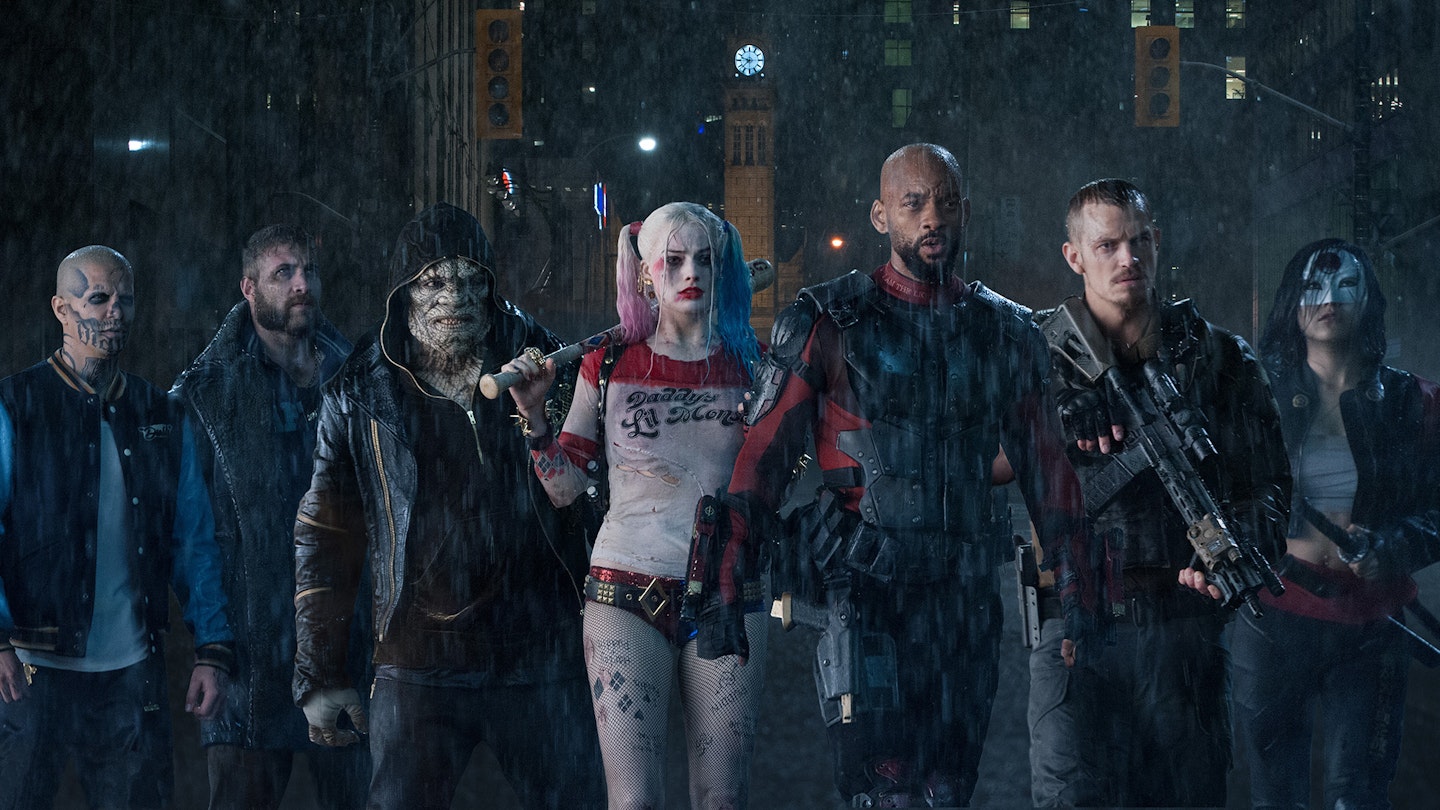 Despite a big drop in its second weekend (it was hovering around 79% after Friday), Suicide Squad recovered enough to eke out a second week at the top of the Stateside box office charts. Suffering a similar fate to fellow DC movie stablemate Batman V Superman, the villainous tale earned $43.7 million this weekend, according to studio estimates.
The self-proclaimed "worst heroes ever" faced stiff competition from adult animated fare Sausage Party, with Seth Rogen's latest gathering of his actor pals for some stoner humour launching with $33.6 million, a record for an animated movie in August and all the more impressive when you consider its R-rated content across the pond. Also helpful was its thrifty budget; compared to the $100-million-plus cost for movies for DreamWorks and Disney, this Party only cost around $19 million to make. It's certainly welcome news for Sony, which has been having a rough year.
Less successful was Pete's Dragon, which couldn't quite fly with audiences and landed with a thump in third on $21.5 million despite positive reviews. It'll need to perform well elsewhere in the world to help push it into profit. Jason Bourne was pushed down to fourth from second place, adding $13.6 million for a running total of $126.7 million. And in fifth, we find comedy Bad Moms, which earned $11.4 million.
The Secret Life Of Pets continues to do well despite slipping down the charts to sixth place and $8.8 million. In domestic earning terms, the film has now overtaken Batman V Superman and has set its sights on Zootropolis' $341.2 million total. Star Trek Beyond dropped to seventh with $6.8 million.
New arrival Florence Foster Jenkins, on a more limited release than some of its fellow newbies, opened in eighth place with $6.8 million. Cat comedy Nine Lives fell again, dropping to ninth and $3.5 million, while horror success Lights Out was down to 10th, earning $3.2 million. With $61.1 million in the States and $98 million worldwide so far, that's a great result for a movie that cost less than $5 million to produce.