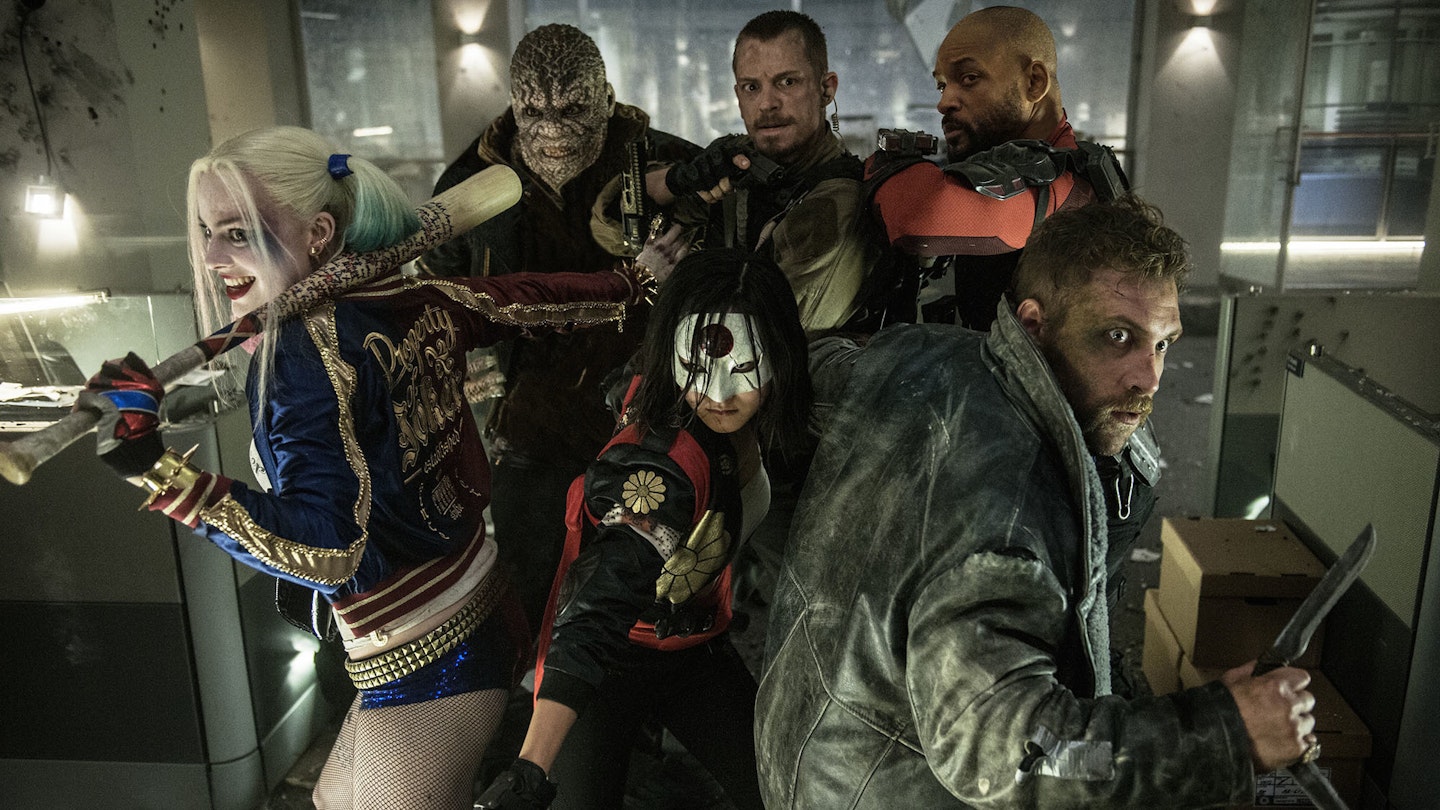 The reviews have been about as welcome as an on-set gift from Jared Leto, but Suicide Squad has still managed to make an impressive box office debut both in the States and overseas. The movie opened to $135.1 million in the US alone.
That snatches the August opening record from Guardians Of The Galaxy and also marks Will Smith's best opening figure for years. And with a similar $132 million from elsewhere, the squad's initial worldwide tally stands at $267.1 million. That would buy a lot of boomerangs, explosive or otherwise. The big question now is whether that represents people going to see whether it lives up (or down) to that critical reaction, and if it'll mean for a sudden drop-off. Even Batman V Superman opened to strong figures before petering out and failing to crack $1 billion. The Squad's goals are a little less lofty, but it still represents Warner Bros. trying to make its DC line work on the same level as Marvel has for Disney. This'll be one to keep an eye on...
Jason Bourne was pushed to second place, losing 61% of its business after two weeks on release and earning $22.7 million. Bad Moms clung to third with $14.2 million and The Secret Life Of Pets held in fourth place, earning $11.5 million for a $319 million running total. Star Trek Beyond was the big loser in the top five, falling from second to fifth on $10.2 million.
Still, that's stellar compared to the week's only other new arrival. Kevin Spacey-voiced live-action cat comedy Nine Lives skipped the screening circuit, but still earned poisonous reviews and generated little interest in audiences, who stuck to fully animated animal action. The newcomer arrived sixth with $6.5 million, and we'd think it unlikely that a sequel is in development. If it is, we'd guess it'll head straight to video.
Horror pic Lights Out slipped one place to seventh, adding $6 million for a current total of $54.7 million, meaning it has earned roughly 10 times its budget in the States alone. Worldwide, the movie is on $85 million. Dare thriller Nerve remained in eighth place, taking in $4.9 million, while Ghostbusters fell to ninth with $4.8 million. Finally, at 10th, Ice Age: Collision Course prepared to leave the top 10 having made $4.3 million this weekend and a still-disappointing $53.5 million in the US. Worldwide, it has a healthier $288.1 haul, but when you compare that to the highs of the franchise such as Dawn Of The Dinosaurs' $886.7 million, it's still not great.