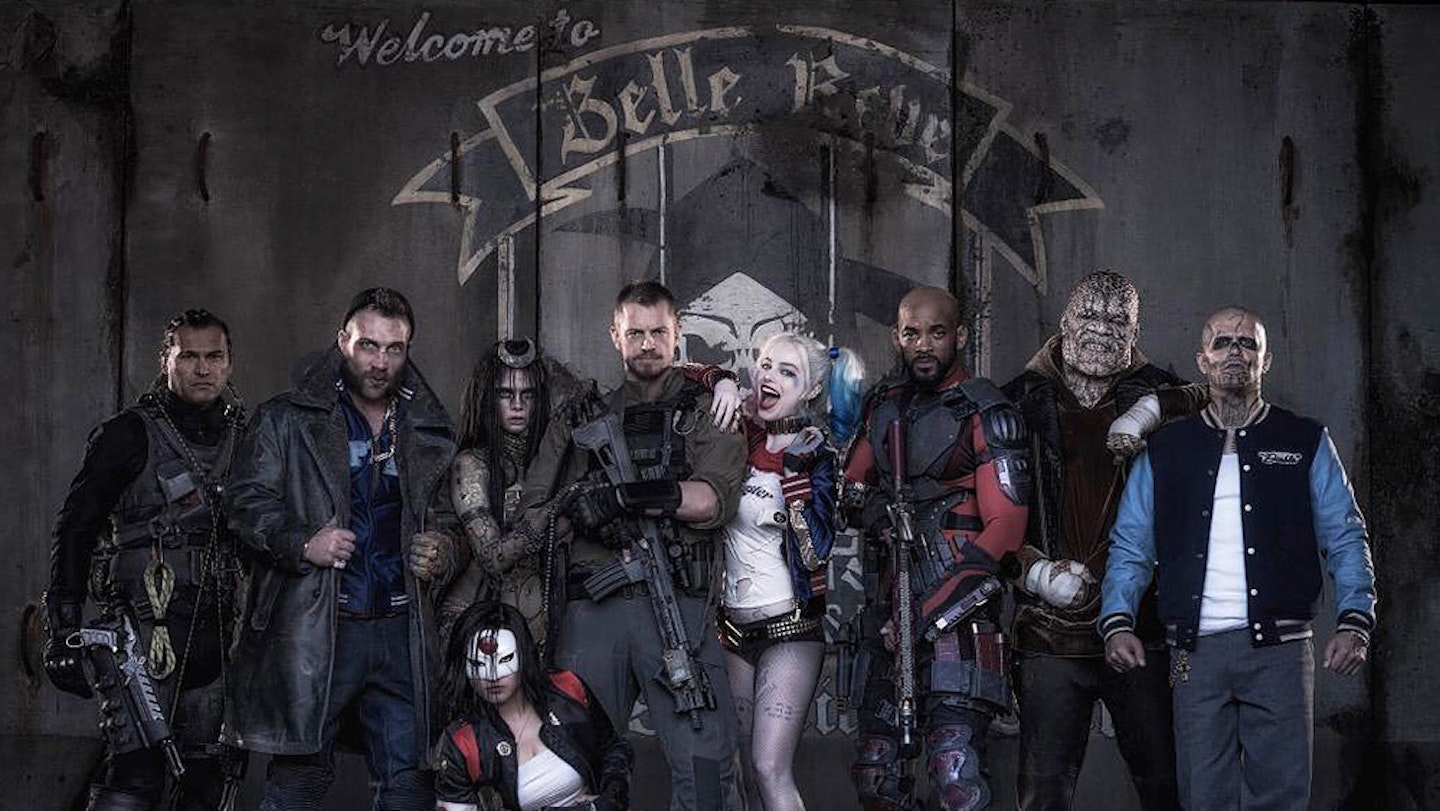 It was not a good week for the new arrivals into the US box office charts this weekend, as none of the fresh contenders made much of an impact. Instead, Suicide Squad clung to the top of the top 10, dropping 52% but adding $20.7 million across the three days, according to studio estimates.
The Squad is now up to more than $262 million domestically and has crossed $572 million worldwide in what is its third week on release. Sausage Party, meanwhile, held on to second place with the R-rated 'toon losing just 55% of its business and kicking in $15.3 million to its coffers. It's already past $65 million in the US and Sony will be hoping it performs as it rolls out elsewhere in the world. Plus, if it continues to do well expect the launch of the Sausage Party cinematic universe (just kidding... for now.)
Of the newcomers, comedy drama War Dogs was the strongest performer, earning $14.3 million for a third place launch. The story of young gun-runners starring Miles Teller and Jonah Hill was able to see off Laika Studios' latest Kubo And The Two Strings. Despite some great reviews, Kubo hasn't seemed to connect with audiences the way it might have hoped, especially at a time when there wasn't much in the way of competing animated family entertainment. The new film made $12.6 million.
That's still better than the latest take on Ben-Hur, which crashed its chariot on arrival and launched to just $11.3 million. Perhaps it was the whiff of remake (despite the fact that the Oscar-winning 1959 version wasn't even the first adaptation of Lew Wallace's book) or the lack of a compelling hook (even faith-based audiences didn't seem to turn out) that doomed the new Hur. We'll wait and see how this one performs overseas.
Pete's Dragon fell from third to sixth with $11.3 million, with Bad Moms down to seventh on $8 million. Jason Bourne fell to eighth with $7.9 million, while The Secret Life Of Pets stopped a couple of places to ninth, but still managed $5.7 million despite being on release for seven weeks. Finally, at 10th, we find Florence Foster Jenkins warbling with $4.3 million.