Hollywood is so obsessed with origin stories that even stories that weren't originally origin stories get turned into origin stories. At least, that is the case with Death On The Nile, director Kenneth Branagh and screenwriter Michael Green's upscaled sequel to their polished-but-hollow 2017 Agatha Christie adaptation Murder On The Orient Express. Before we even get to the film's pre-Egyptian, London-based opening, there is a black-and-white prologue set in trenches of World War I Belgium, where we meet a young Poirot (Branagh, all CG-youthified) and the love of his life (Susannah Fielding, aka Jennie from This Time With Alan Partridge) to learn why and how he came to sport his magnificent facial hair. That's right, we're getting the origin story of the moustache.
In a location-based murder-mystery where it takes 30 minutes to get on the Nile and an hour before the first death, this does feel a teensy bit narratively extravagant. But Green and Branagh have a fair-enough reason: drawing us in closer to Poirot and digging beneath the vain, fussy, OCD-suffering surface. As a result, Nile feels far more personal than Orient Express, with much higher stakes. So it pays off, making this PCU (Poirot Cinematic Universe) entry much more satisfying and engaging than its predecessor.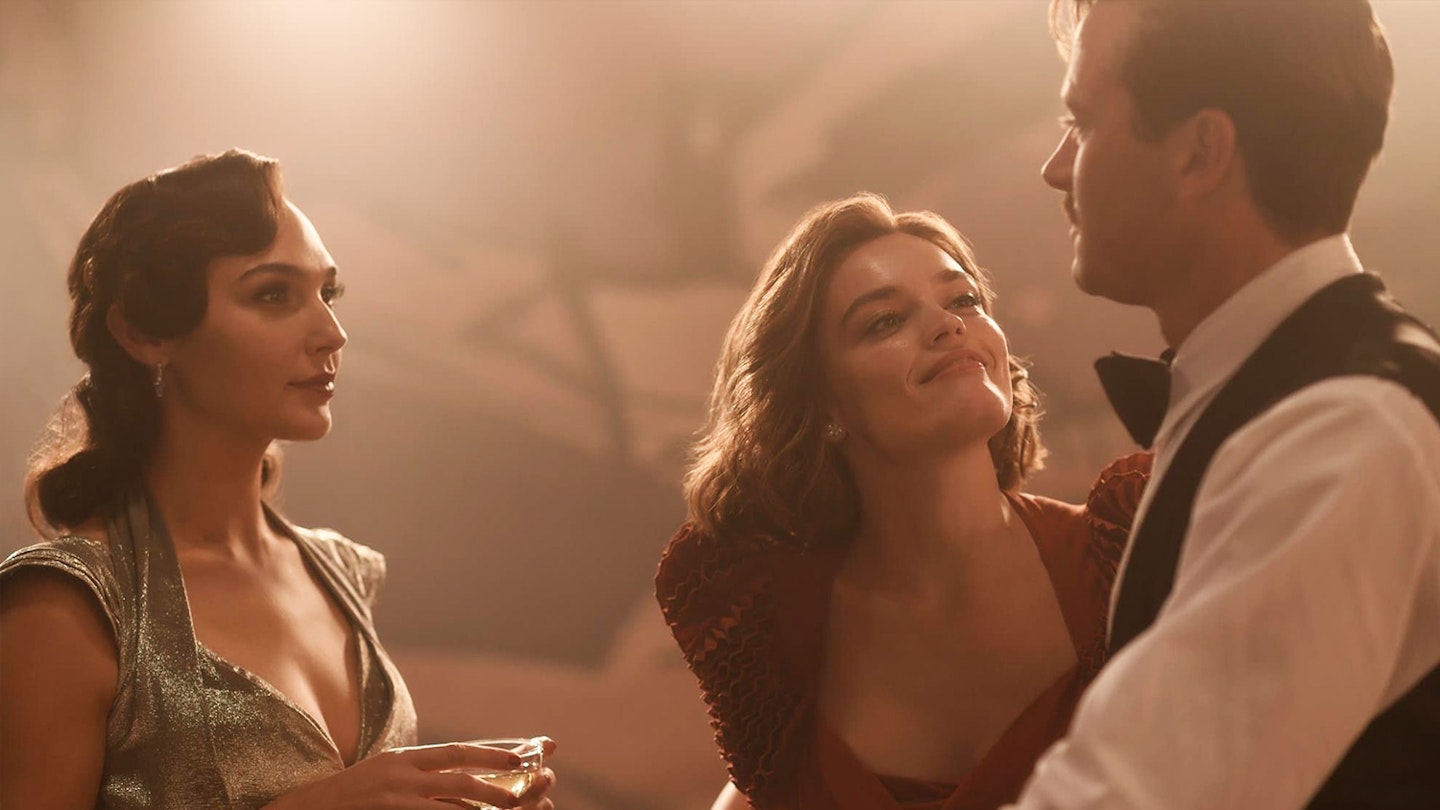 Branagh seems more comfortable in the role, too, and it is entirely appropriate that he's the best thing in the starry ensemble, whether his brusque enquiries are ruffling the feathers of French, Saunders or Annette Bening, or he's loveably confessing his unexpected, newfound partiality to "Bluesy" music. The edges he displayed during Orient Express have softened, and it's a welcome character progression.
It is disappointing, however, that the backdrop lacks the believability and appeal of our sleuthing frontman. Never once does it feel like we're really in Egypt, least of all such iconic tourist spots as the Pyramids of Giza and the ancient temple of Abu Simbel, with Branagh's virtual camera too often gliding around digital vistas that suffer a patina of too-crisp, too-bright, golden-glow fakeness.
Gal Gadot does get to keep her own accent, but in a role that favours glamour over depth, she hardly stretches herself.
The ensemble, meanwhile, is a mixed bag full of misplaced accents: Rose Leslie doing French, Bening doing British, Jennifer Saunders doing American, Russell Brand doing posh. As pivotal player Linnet Ridgeway, Gal Gadot does get to keep her own accent, but in a role that favours glamour over depth, she hardly stretches herself. Impressive actors like Letitia Wright and Sophie Okonedo lack the screen-time to truly shine, while the unfortunate placement of Armie Hammer in the key role of Simon Doyle — who forms one third of a torrid love triangle — proves unwelcomingly distracting. Especially during his opening scene, where he performs a steamy, grindy dance scene with Emma Mackey, as his ill-treated lover Jacqueline de Bellefort.
In some ways, Death On The Nile is a victim of circumstance: beset by controversy, delayed by Covid and, of course, arriving after Knives Out raised the bar way high for the modern murder-mystery. But its strengths remain evident in its classy source material and Branagh's enjoyable take on its hero detective.