Many have tried to bring Frank Herbert's Dune to the big screen, but there's a reason it's proved so difficult to adapt – its sprawling scope, political entanglements and big, bold, sci-fi universe is no easy undertaking. Enter Denis Villeneuve, who's proved himself a master of the genre with Arrival and Blade Runner 2049, pulling together a stellar cast for an ambitious new take on one of the most beloved science-fiction novels ever written. The new issue of Empire goes on set to the desert planet of Arrakis in a major world-exclusive – on shelves from Thursday 3 September.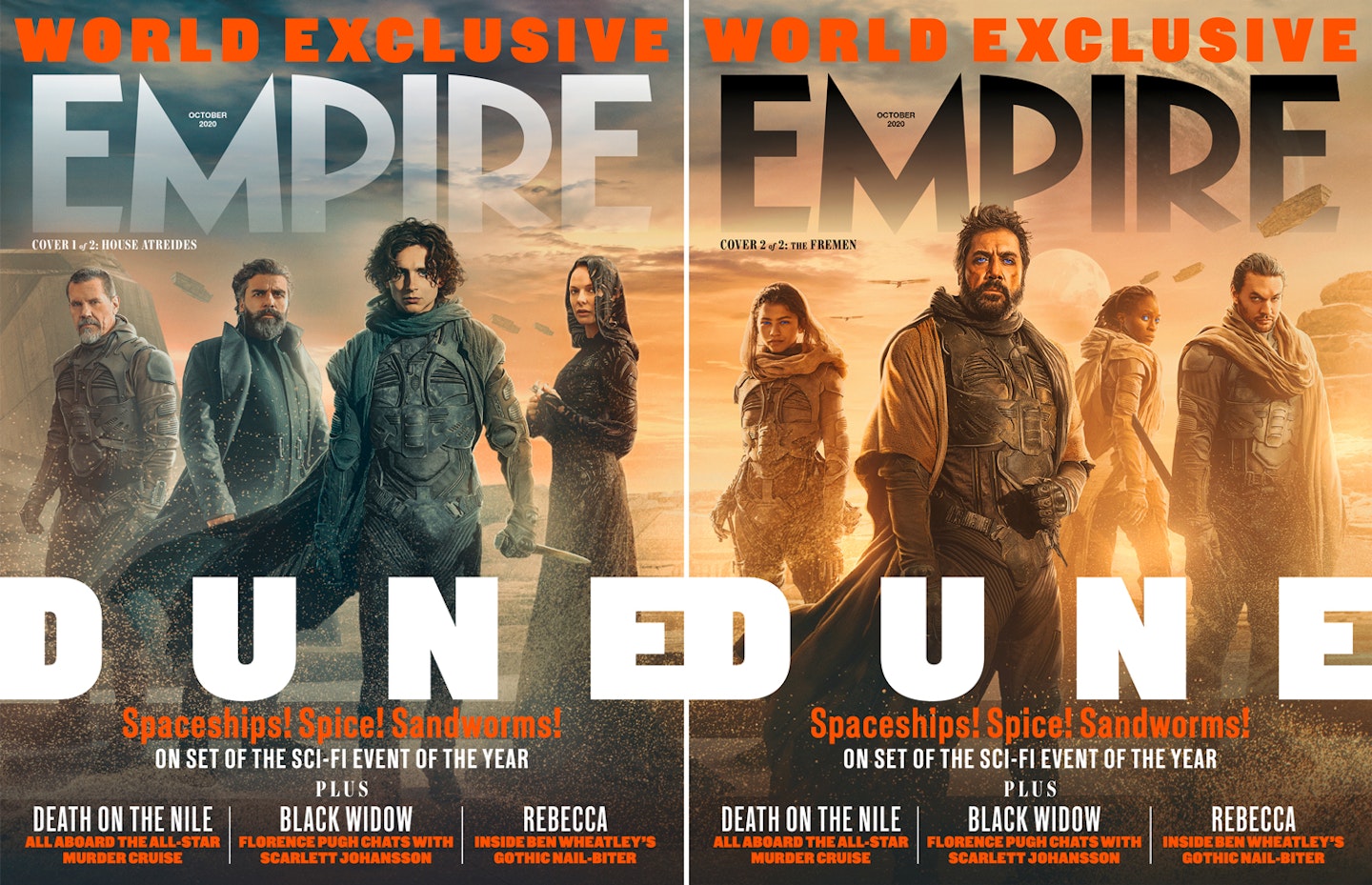 In the meantime, here's a sneak preview inside this month's mag.
Dune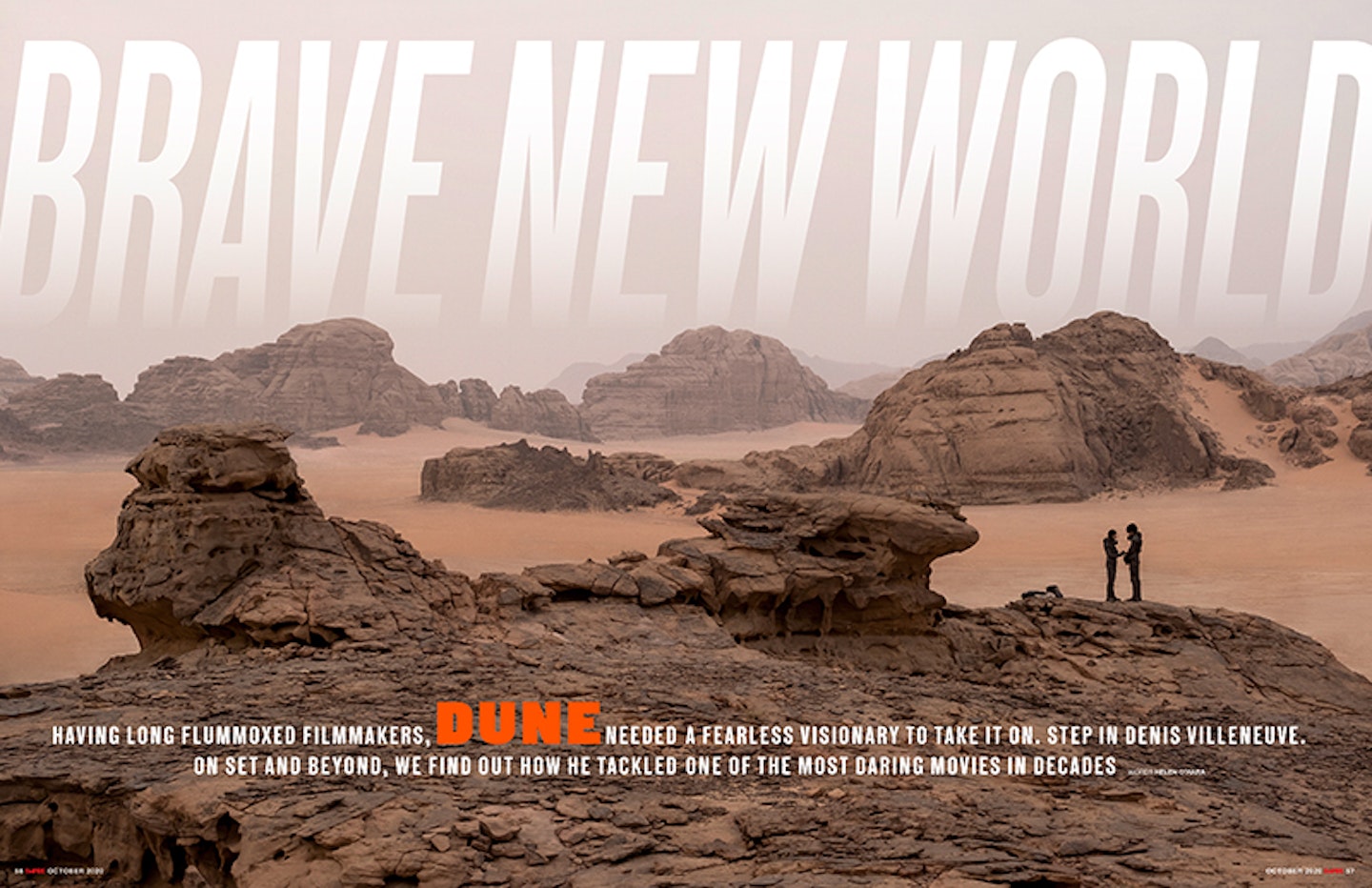 Spice. Sandworms. Stars galore. Denis Villeneuve's Dune is an epic and daring new blockbuster with an incredible cast – and Empire gets up-close-and-personal to find out how the director and his players are getting it off the ground, going on set and speaking to Timothée Chalamet, Zendaya, Oscar Isaac, Rebecca Ferguson, Jason Momoa, Josh Brolin, Villeneuve himself, and many more.
Scarlett Johansson and Florence Pugh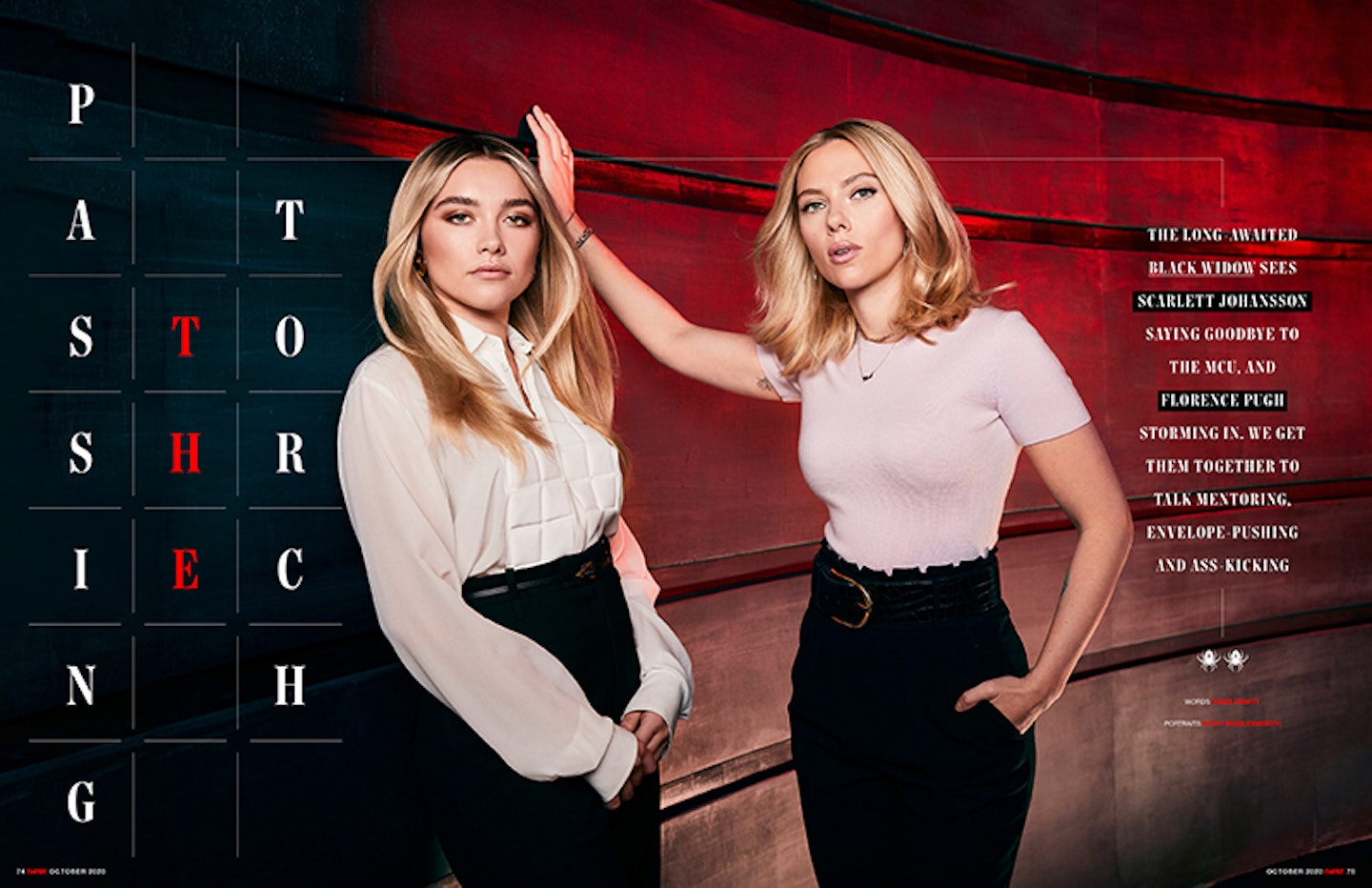 The upcoming Black Widow marks Scarlett Johansson's (likely) final Marvel movie, and the first for rising star Florence Pugh. In a lively joint interview, the pair talk about working together and passing the baton on to the next generation of MCU stars.
Rebecca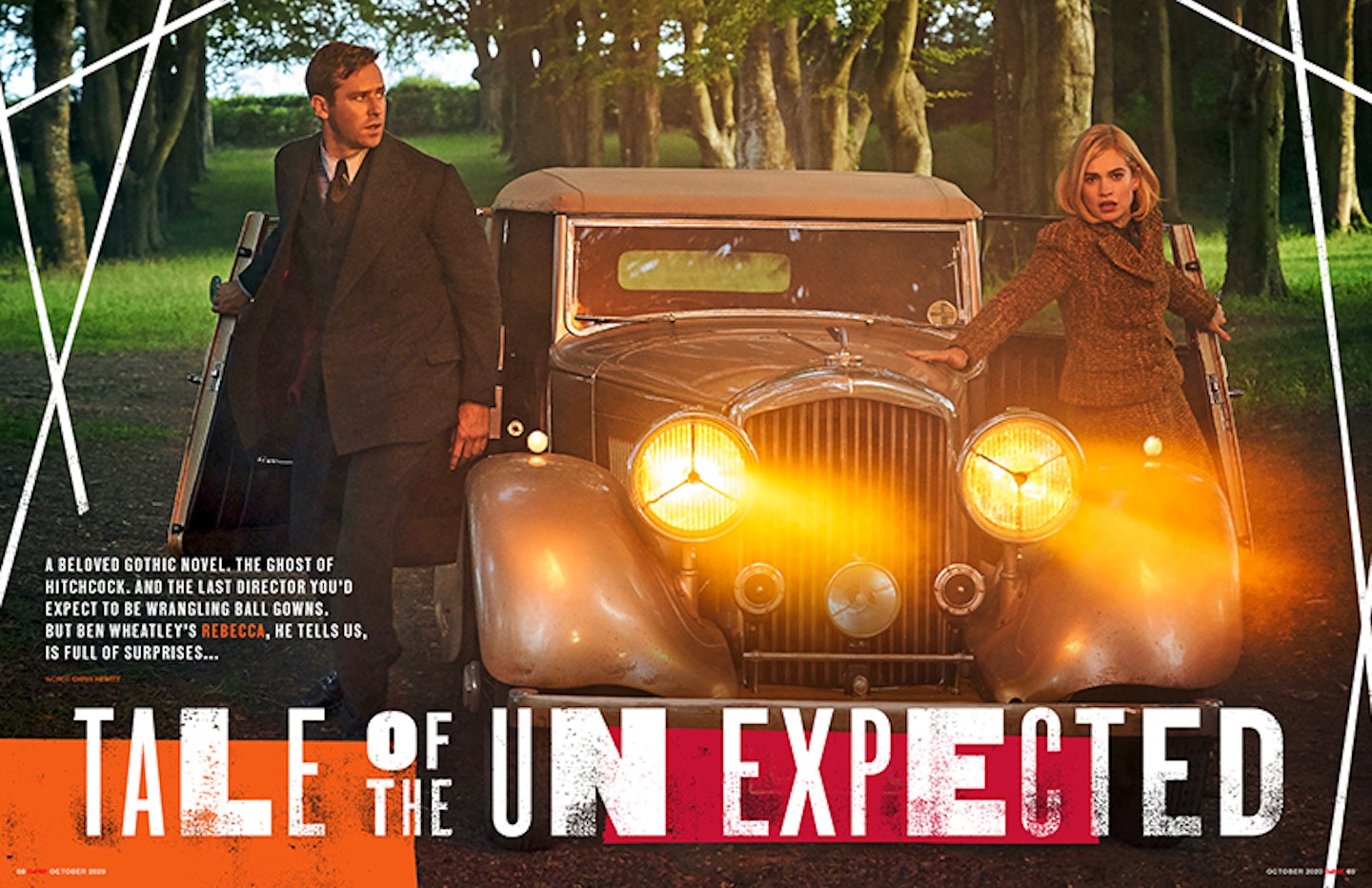 Daphne du Maurier's book is a classic. The Hitchcock adaptation is a classic, too. So how is acclaimed British director Ben Wheatley bringing new life to his take on the iconic gothic romance tale? Empire goes on set to get the full story.
Death On The Nile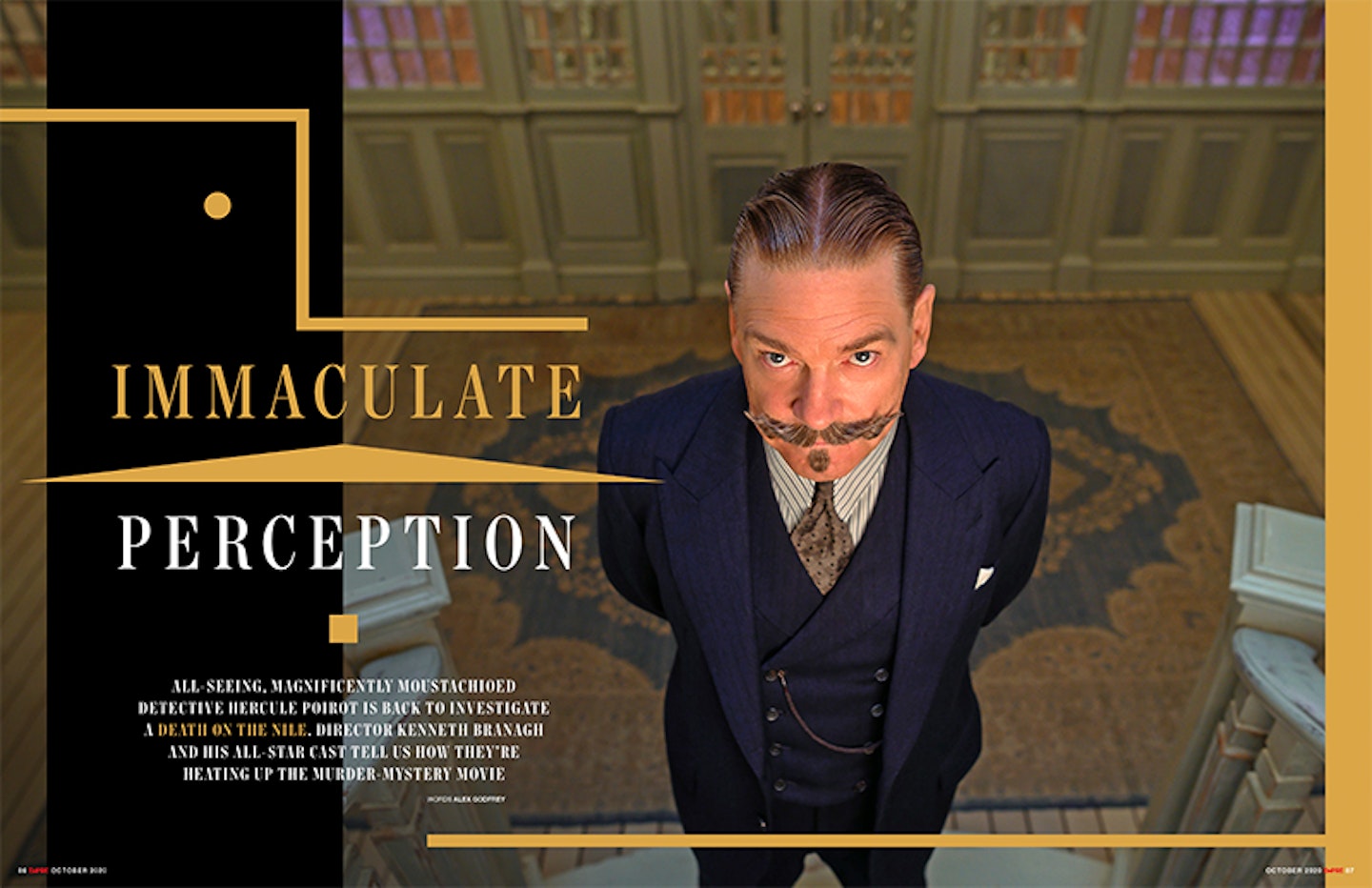 Kenneth Branagh is back – along with that moustache, and his director's chair – for another star-studded Hercule Poirot mystery adapted from Agatha Christie's novels. And shifting the action from the Orient Express to a steamer boat on the Nile, things are about to get, well, steamy, as Empire discovers on set.
TikTok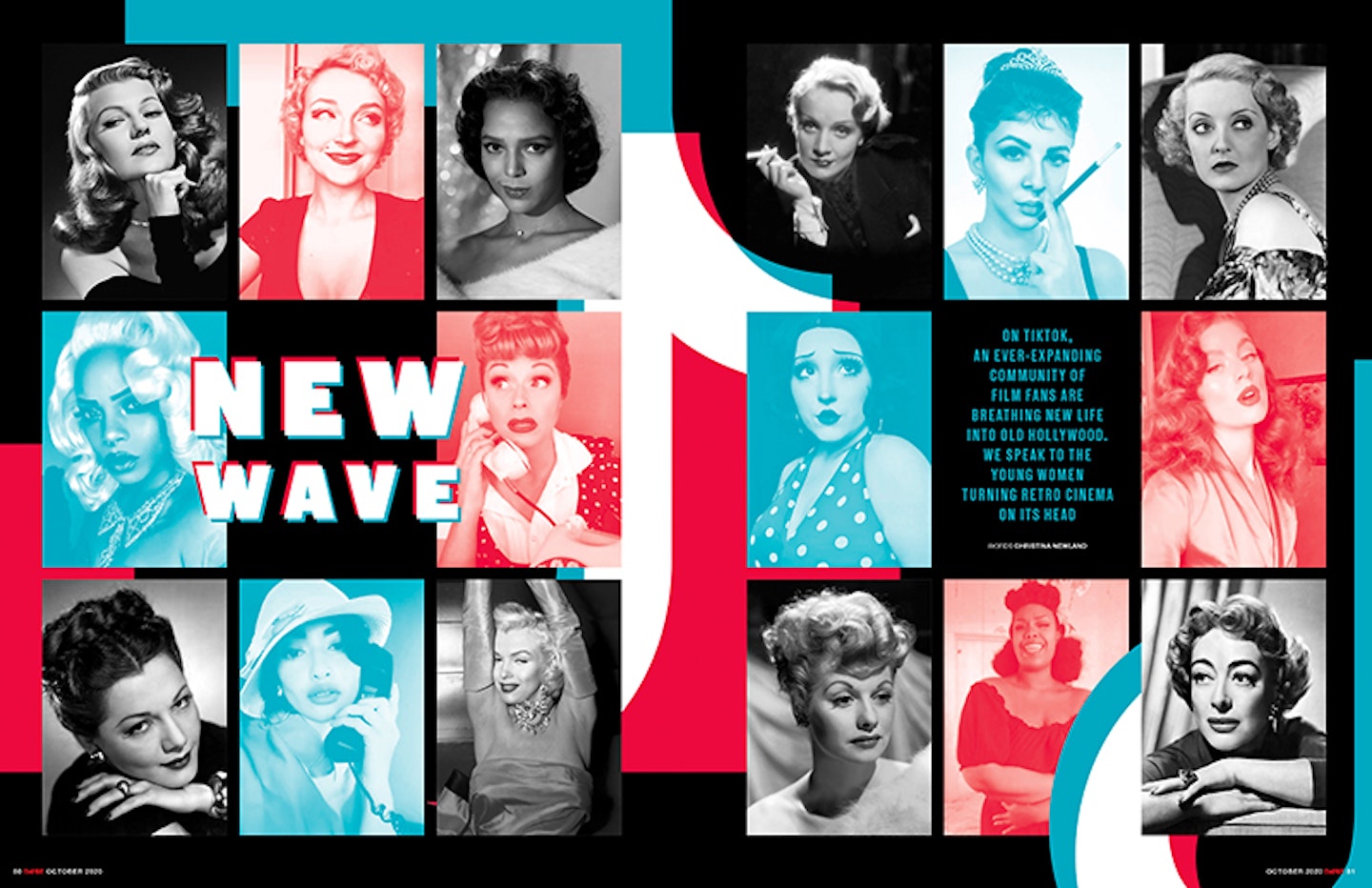 Video app TikTok is the latest evolution of social media, capturing the attention of Generation Z – and it's bringing renewed appreciation of and life to the Golden Age of Hollywood. Empire speaks to the young women reviving retro icons online.
Ratched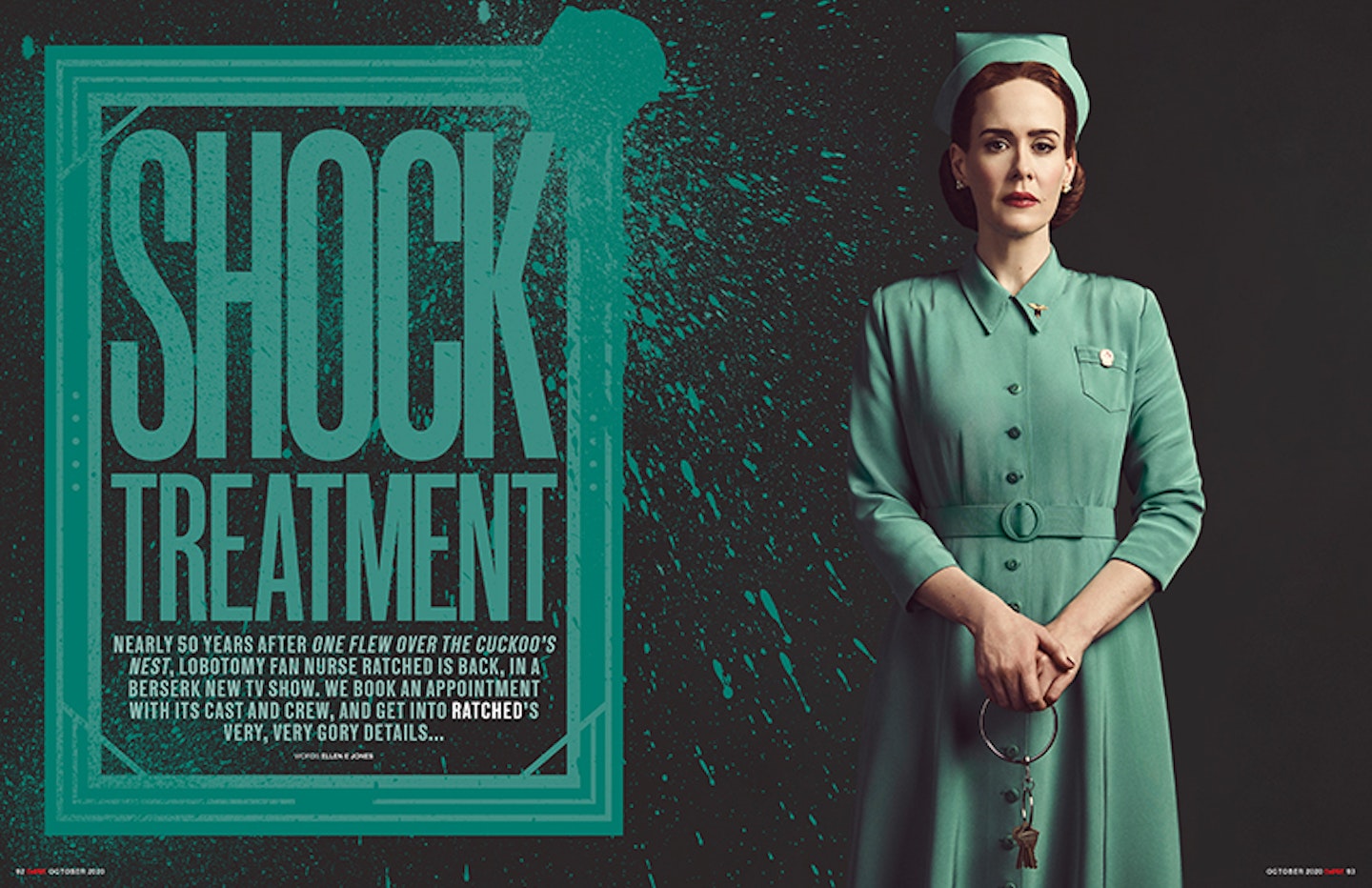 For his latest Netflix series, the prolific Ryan Murphy is delving into the brain of One Flew Over The Cuckoo's Nest's notorious Nurse Ratched in a wild new TV series. Empire gets an appointment with its star Sarah Paulson, writer-producer Ian Brennan, and co-stars Cynthia Nixon and Sophie Okonedo.
Roger Corman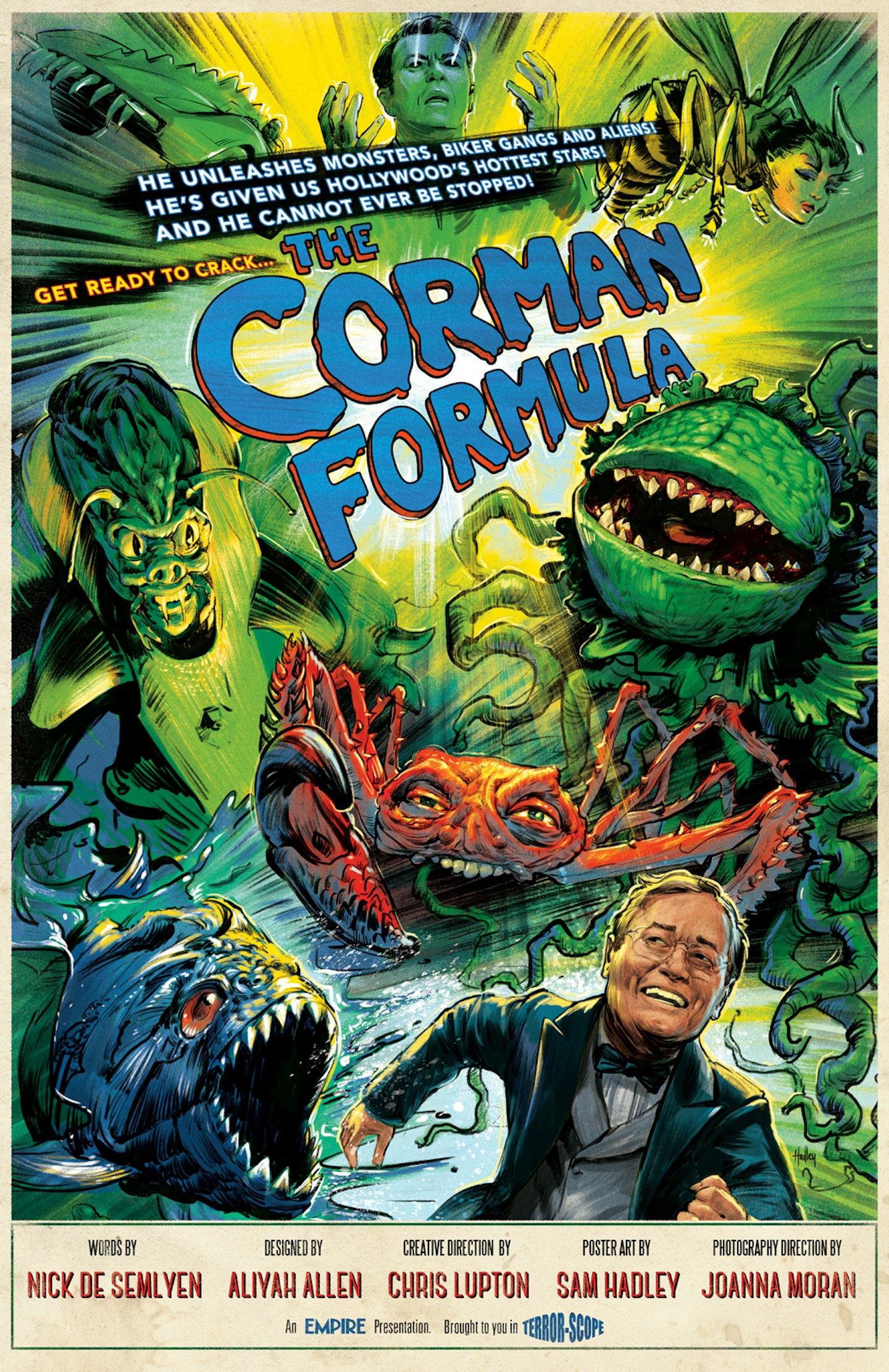 The cult filmmaker was a wildly prolific force in Hollywood for decades, creating cinematic carnage wherever he went, often on a micro-budget. Empire catches up with a movie-making legend at the age of 94 to talk through his method.
Morfydd Clark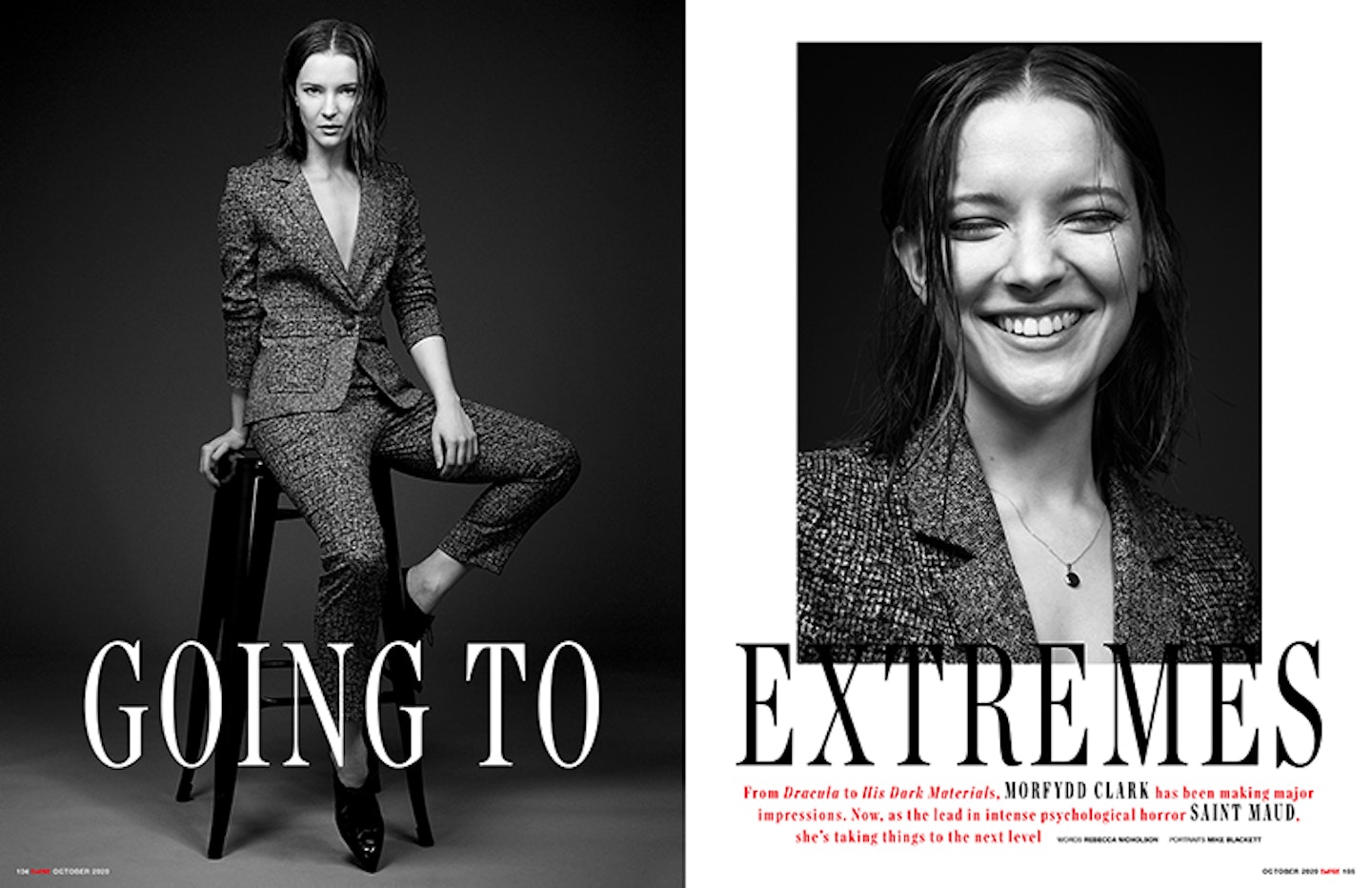 After a series of rising-star roles, Morfydd Clark takes centre-stage with a mesmerising turn as a fanatical nurse in Rose Glass's psychological horror Saint Maud. Empire speaks to her about her career so far as she prepares to take on a very special role in Amazon's new Middle-earth series.
Take 20
In this month's news section, we talk the zombie apocalypse with Train To Busan and Peninsula director Yeon Sang-ho, get the story behind Rob Savage's horror hit Host, Hollywood's finest pays tribute to the late, great Sir Alan Parker, we chat to Candyman and Captain Marvel 2 director Nia DaCosta, go on set of Simon Pegg and Nick Frost's Truth Seekers, and much more.
Re View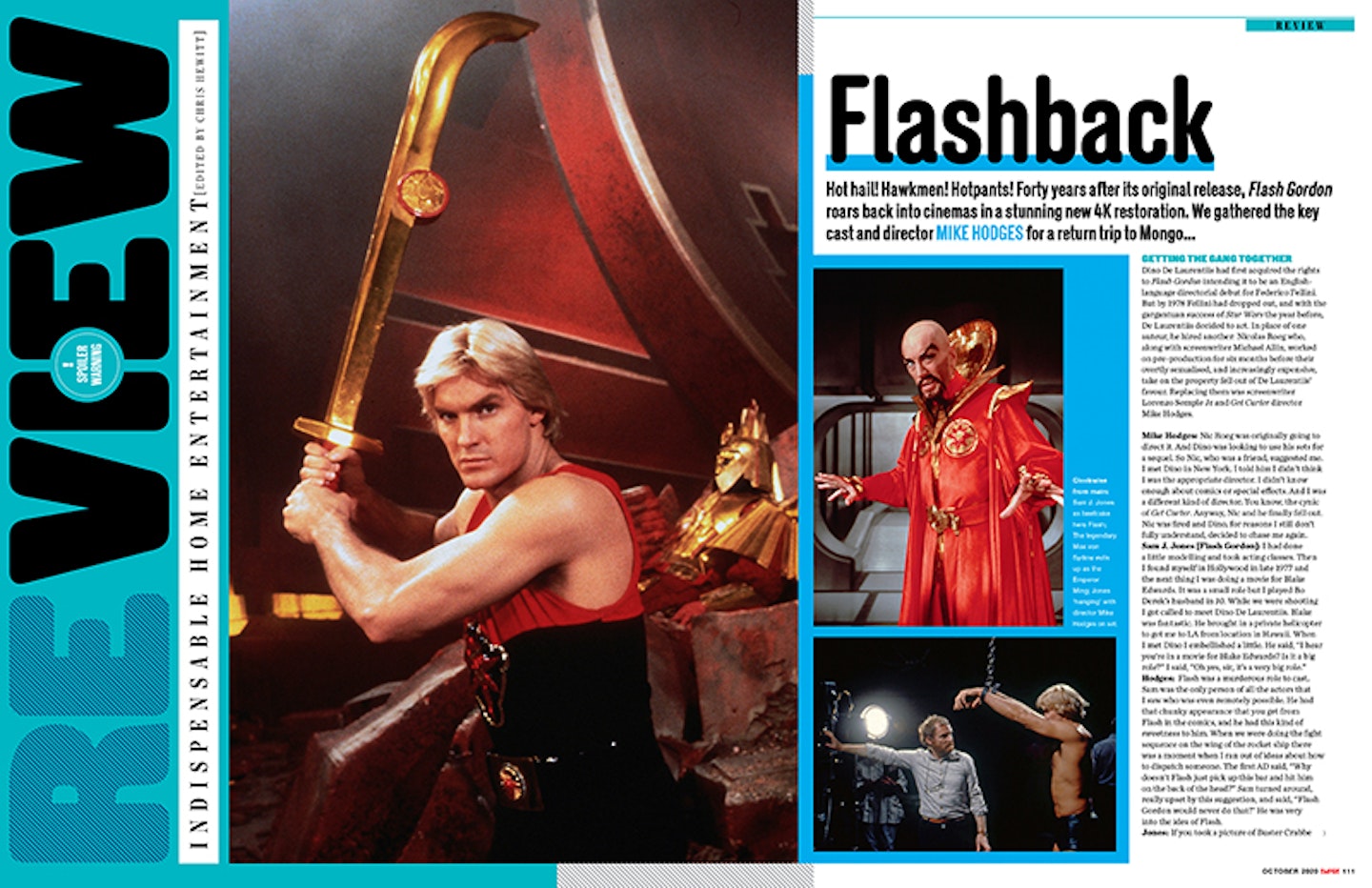 In the home entertainment arena, we talk to Mike Hodges and Sam J. Jones about the making of cult favourite Flash Gordon, Werner Herzog's Grizzly Man gets the Masterpiece treatment, Sam Neill talks through his greatest roles, the Alien and Predator movies get ranked, and much more.
Spoiler Special
This month we go full-spoiler on An American Pickle with Seth Rogen, Russell Crowe revenge thriller Unhinged with director Derrick Borte, and acclaimed video game The Last Of Us Part II with its co-created Neil Druckmann.
On Screen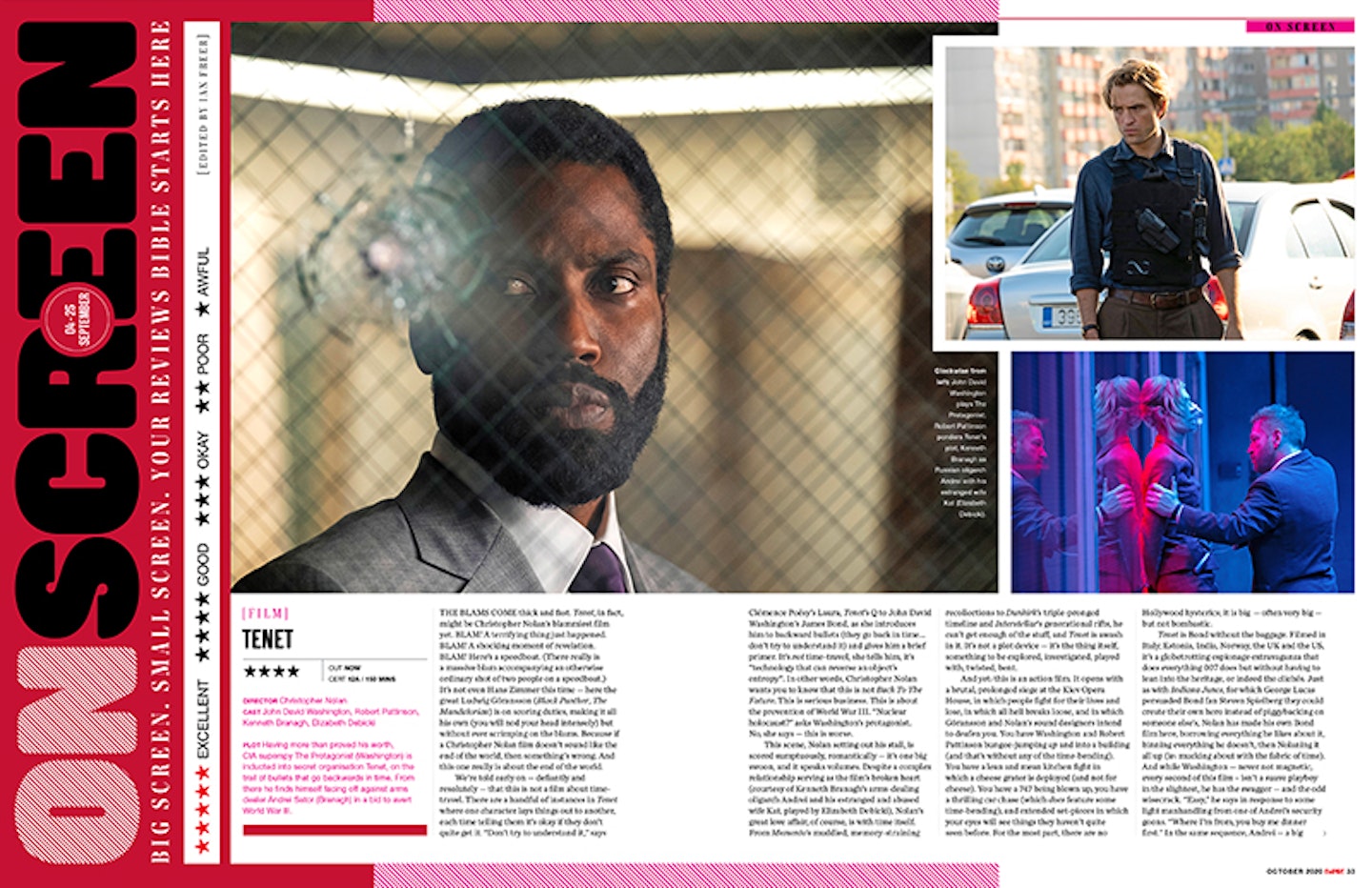 Reviewed this issue is Christopher Nolan's Tenet, long-awaited slacker threequel Bill & Ted Face The Music, timely pageant drama Miss Juneteenth, the return of The Boys in Season 2, Netflix's Project Power, and much more.