With The Raid, Welsh writer-director Gareth Evans took the action genre and turned it up a brutal notch, delivering a kinetic thriller that made us wince with pleasure. Now (after that film's less successful sequel) Evans has shifted gears and aims to make us wince in a very different way with an eerie horror that — quelle surprise — hardly holds back on the brutality.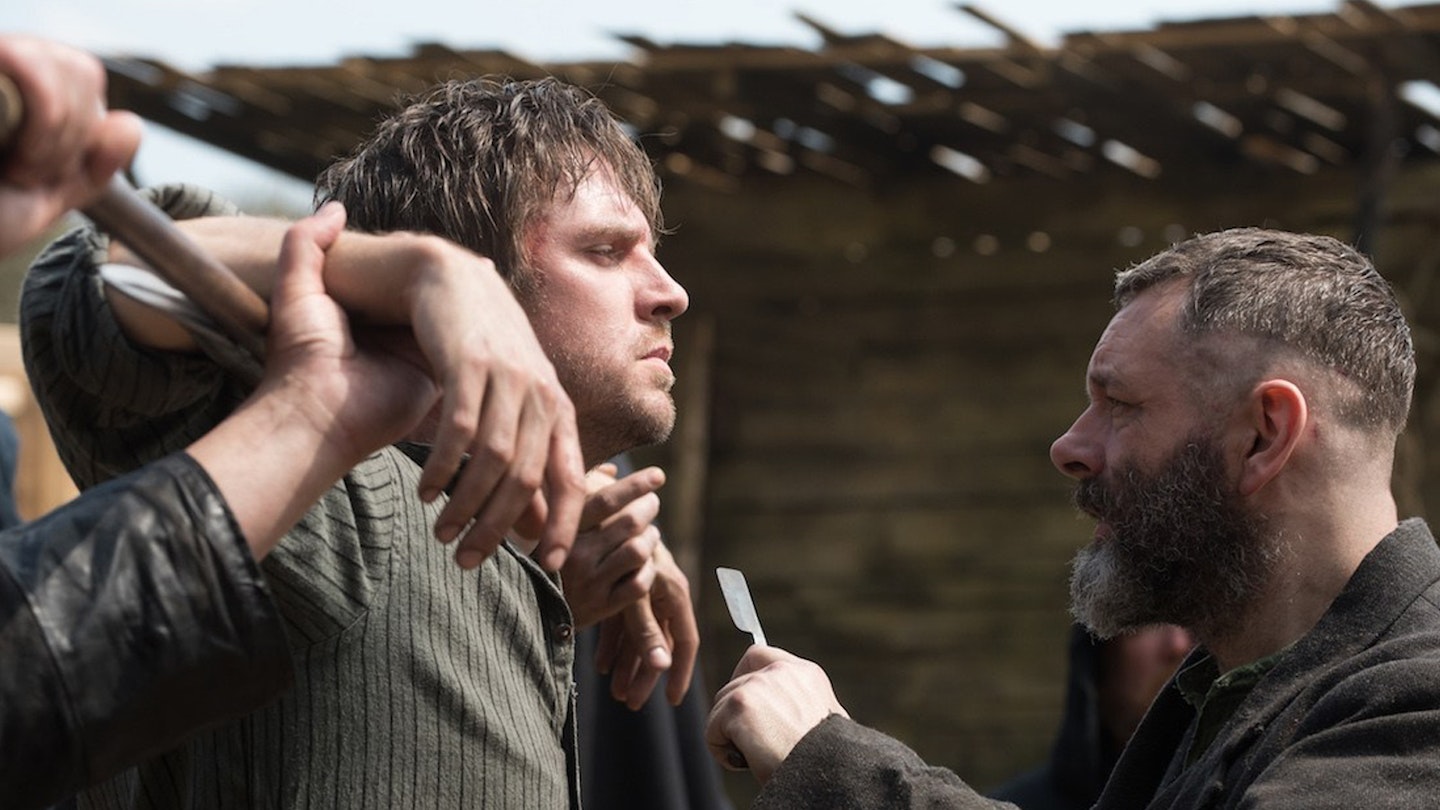 Apostle's 'cult island' setting suggests the heavy influence of The Wicker Man, but Evans' bloody tribute has little of that film's subtlety, and not an iota of its wit. Where Summerisle was the kind of place people would be happy to live, Apostle's island of Erisen is bleak, harsh and grubby, run by a stout, dour prophet (Michael Sheen) who has a truncheon-waggling mini-militia to keep order and requires his followers to give blood donations to the mad-hag 'goddess' they revere. So it's hardly surprising to learn, as Dan Stevens' cult-infiltrating Thomas does, there are cracks beneath the surface of this grim commune.
Apostle fails to crank the tension as well as it does its death contraptions.
Thomas has some cracks beneath his own surface, too, wrestling with a dark past that's not satisfyingly explored and a laudanum addiction that's too conveniently side-lined. He's hardly the most interesting protagonist, spending almost every scene scowling moodily through his lowered eyebrows. Except the ones where he suddenly, strangely turns into an action hero.
Yes, despite being a horror, there are fight scenes. But anyone hoping for Raid-style super-pugilism will be disappointed; aside from some neat pike action, Apostle is nowhere near as inspired. Evans is more into the torture side of hurt with this movie, bringing the pain with vices, a big corkscrew and a massive mangle. However, as much as all this will make you squirm in your seat, the film fails to crank the tension as well as it does its death contraptions.
There's no sense of slow-burning dread on this creepy island trip. Instead we lurch violently from eerie scene to eerie scene, with the story's supernatural elements proving more confusing than unsettling. And for all its efforts to make you scream, Apostle doesn't really have much to say.