Between The Raid, The Raid 2, and V/H/S 2 segment 'Safe Haven', Gareth Evans is one of the most exciting filmmakers out there – so it's fair to say his next project comes highly anticipated. Apostle sees Evans team up with The Guest / Legion star (and Downton Abbey alumnus) Dan Stevens, with a focus more on creepy occult dabblings than bone-crunching brawls. The film is coming to Netflix in October, and the first poster has just arrived.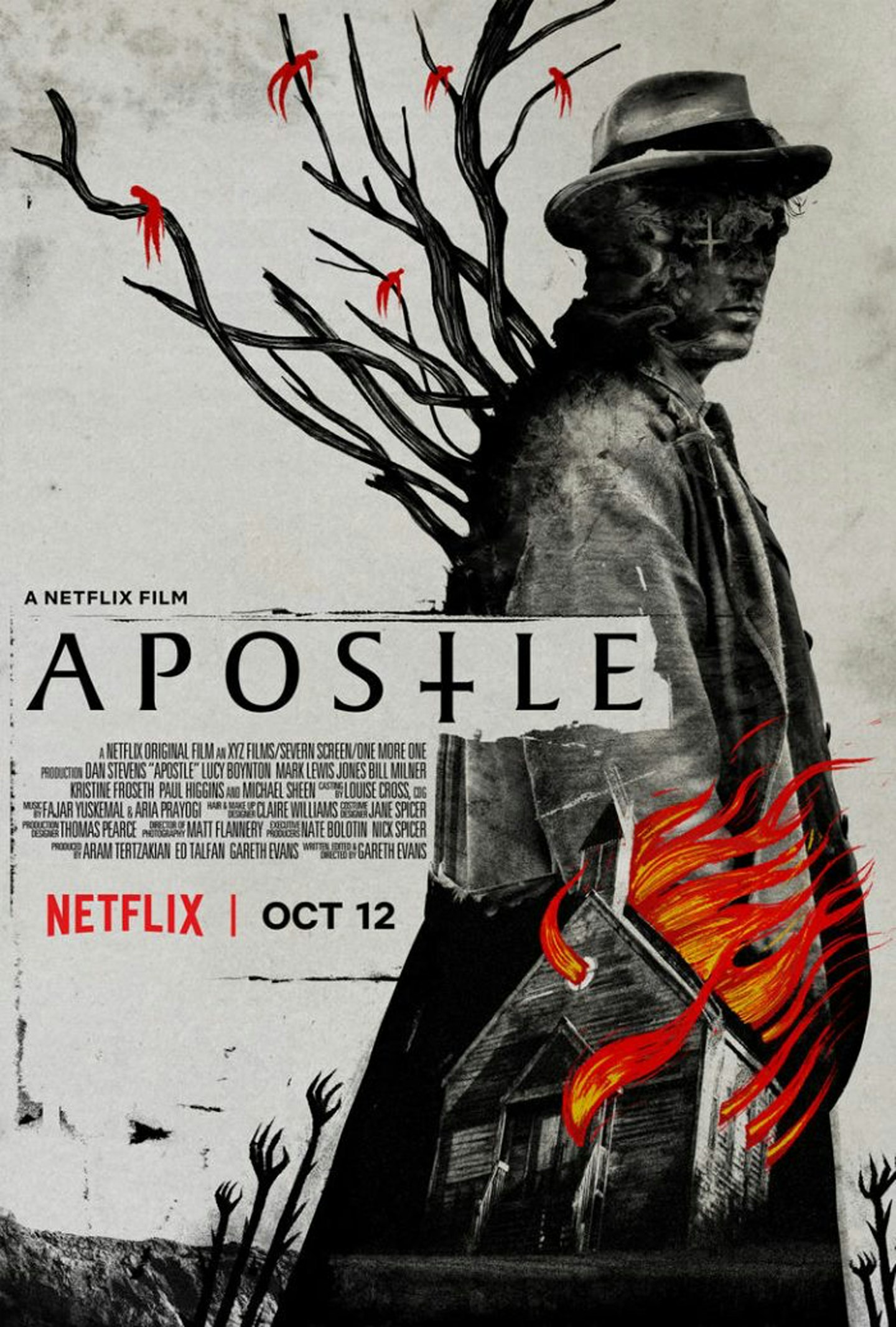 It's a striking and unsettling design – just check out that burning church, the bodies impaled on the tree, and spiky hands clawing up from the bottom of the page.
The film now has an official synopsis too: "London, 1905. Prodigal son Thomas Richardson (Dan Stevens) has returned home, only to learn that his sister is being held for ransom by a religious cult. Determined to get her back at any cost, Thomas travels to the idyllic island where the cult lives under the leadership of the charismatic Prophet Malcolm (Michael Sheen). As Thomas infiltrates the island's community, he learns that the corruption of mainland society that they claim to reject has infested the cult's ranks nonetheless – and uncovers a secret far more evil than he could have imagined. Written and directed by Gareth Evans (THE RAID), APOSTLE is a harrowing occult fable where the only thing more horrifying than madness is the sinister reality behind it."
We'll be first up to join Gareth Evans' cult when Apostle hits Netflix on 12 October.
Keep up to date with all the latest movie news, click here to subscribe to Empire on Great Magazines and have the latest issue delivered to your door every month.