As a filmmaker, David Gordon Green has a fair amount of experience in delivering horror follow-ups that aim to get back to the greatness of the originals (often while bypassing decades of intervening sequels along the way). Most recently, he delivered an entire Halloween trilogy, directly following the classic Carpenter film and picking up with Jamie Lee Curtis' Laurie Strode 40 years later in 2018's Halloween, before continuing the terror in Halloween Kills and Halloween Ends. And that was just the warm-up. Next up, he's been possessed with the notion of presenting a new chapter in the story of The Exorcist – the none-more-iconic William Friedkin classic that terrified audience and created an entire sub-genre in the process. Get ready for The Exorcist: Believer.
Speaking to Empire for our world-exclusive new Dune: Part Two issue, the director claims he's aiming for something different here than he was with his Michael Myers massacres. "The Halloween movies are in the slasher genre," Green explains. "They're a place to play, and maybe have some campy fun. But this one was more researched and a bit academic. The narrative we were sculpting, and the relationships, were more dramatic. It's a very different approach." He's not wrong – for all the head-spinning, soup-spewing, profanity-spitting shocks of the 1973 film, Friedkin's original was all the more terrifying for presenting less as an all-out spookfest than as a grounded character-drama. Just, one which happened to be interrupted by the most malevolent force imaginable.
The challenge for The Exorcist: Believer, then, was to create something with a similarly domestic feeling to the original, while acknowledging that demonic possessions have been a staple (and evolving) part of horror cinema for five decades now. "We're talking about the horror genre, but my main ambition was to preserve the dramatic integrity, and not lean into what's evolved within the genre as a result of the original film," says Green. "But that's impossible: you have to acknowledge that there have been so many movies that are derivative copycats of The Exorcist. It has evolved as a concept, so making a slow-burn, dramatic, provocative, horrific film is different with today's audience than it was 50 years ago." Following up one of horror's most seminal works? It might be the scariest thing David Gordon Green's ever done.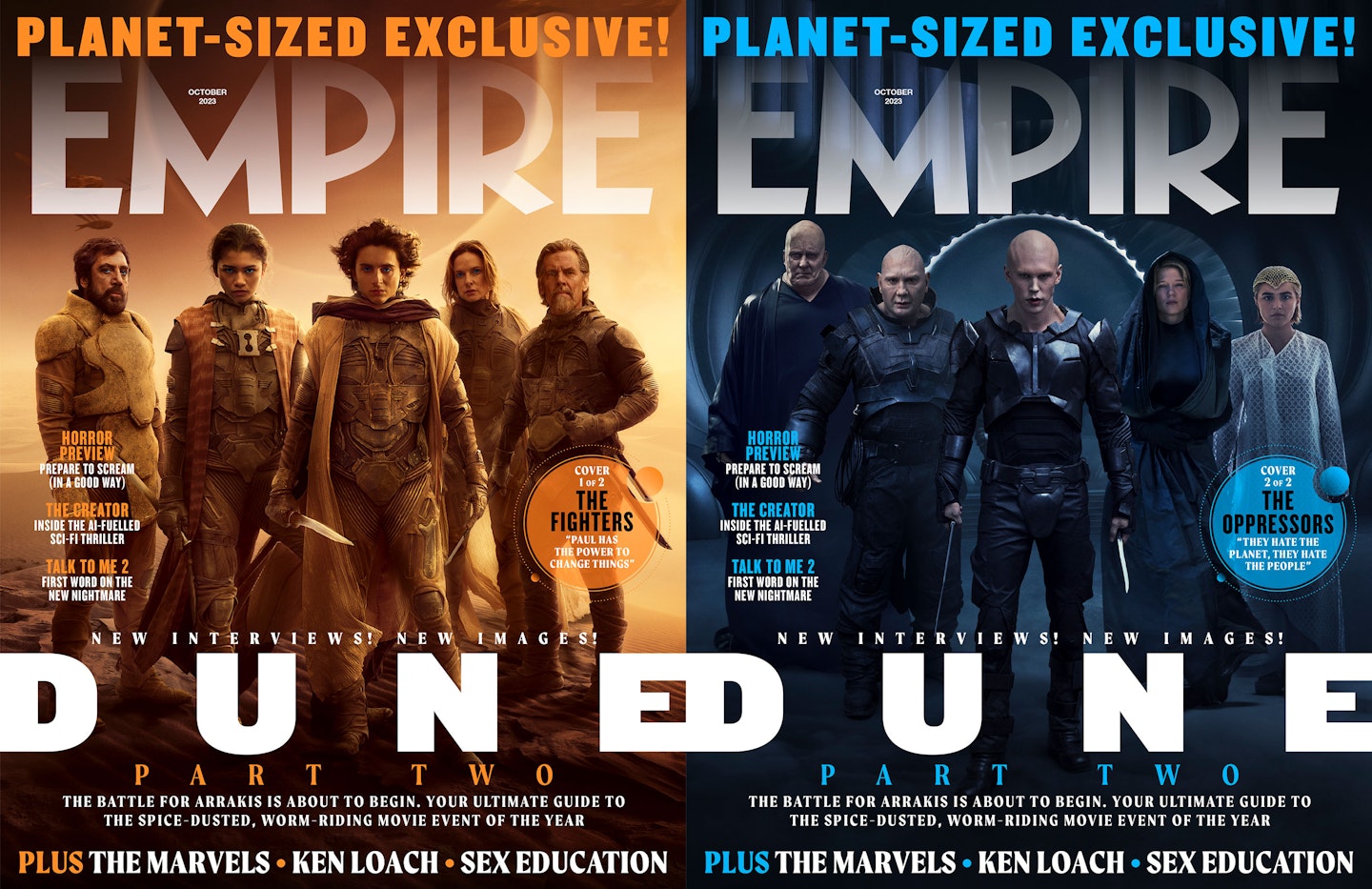 Read Empire's full piece on The Exorcist: Believer – and the rest of our 2023 Horror Preview – in the new October 2023 issue, on sale tomorrow Thursday 31 August. Pre-order a print copy of Cover 1 or Cover 2, or become an Empire member to access the digital edition on launch day. The Exorcist: Believer is in cinemas from 13 October.