It's now 50 years since William Friedkin's The Exorcist was unleashed on an unsuspecting public – scaring the living daylights out of audiences everywhere, with its foul-mouthed, pea-soup-spewing demonic antics and unflinching portrayals of ancient religious horrors. Now, five decades later, director David Gordon Green is returning to the source – creating a legacy sequel to the original film titled The Exorcist: Believer, in the hopes of terrifying a whole new generation.
With the trailer rearing its head (or, spinning its head around 360 degrees), we hopped on a call with Green himself to get a Paz-who's-who of his cast, some hints of the plot, and the themes and ideas powering his movie.
Fresh souls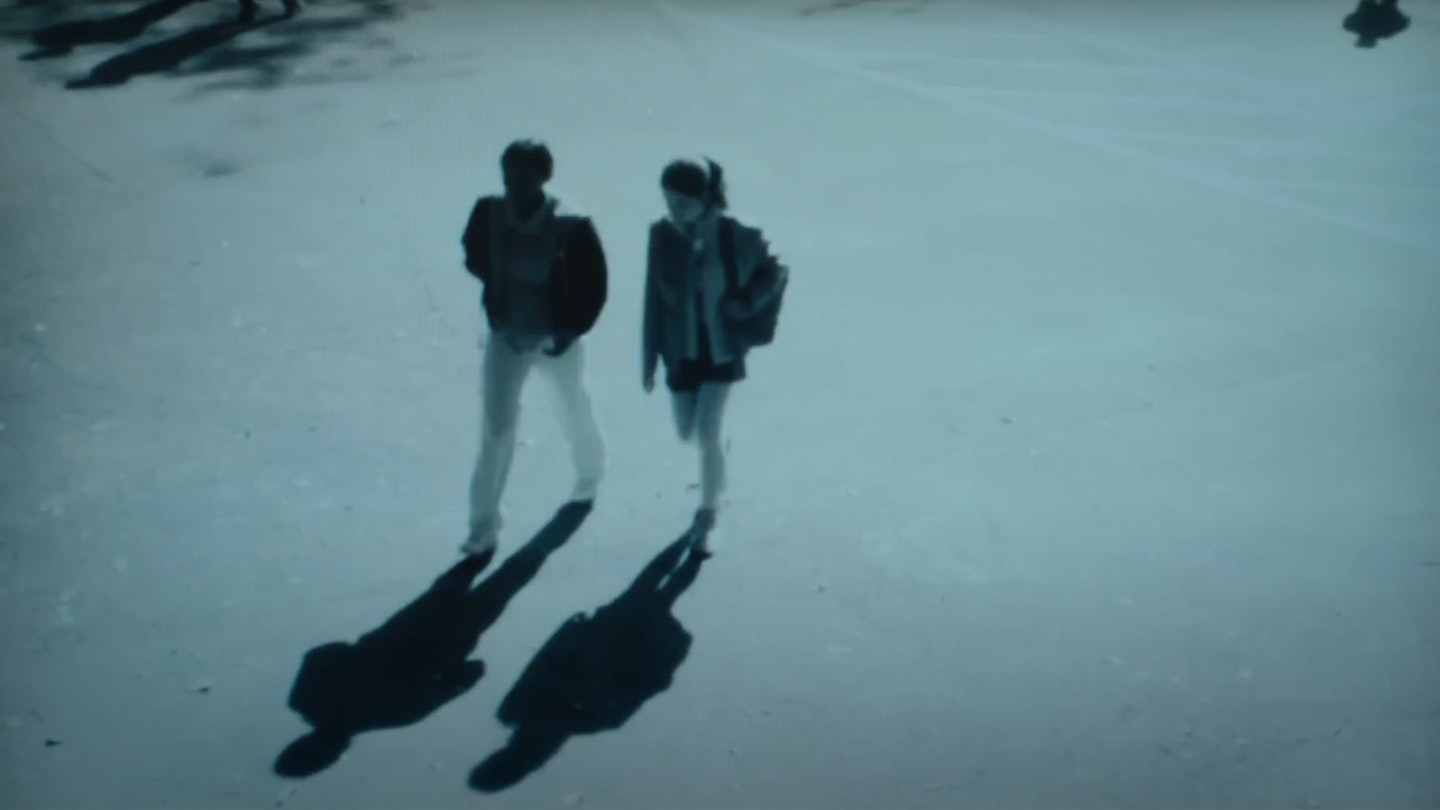 An immediate difference between Green's movie and Friedkin's is that this time it's not one child (in the 1973 film that was Regan MacNeil, played by Linda Blair) who's caught the wandering eye of a demon, but two — Angela, played by Lidya Jewett, and Olivia Marcum as Catherine. "One thing that separates this film from the original, and from a lot of possession films, is about a synchronised possession. Two girls, one demon," says Green. "It's not just how one family deals with these hardships, but two girls with families that have different philosophies, different levels of spiritual and medical conversations, but who are trying to find answers to the unexplained incidents that are happening within their daughters, that seem to be linked."
All-singing all-dancing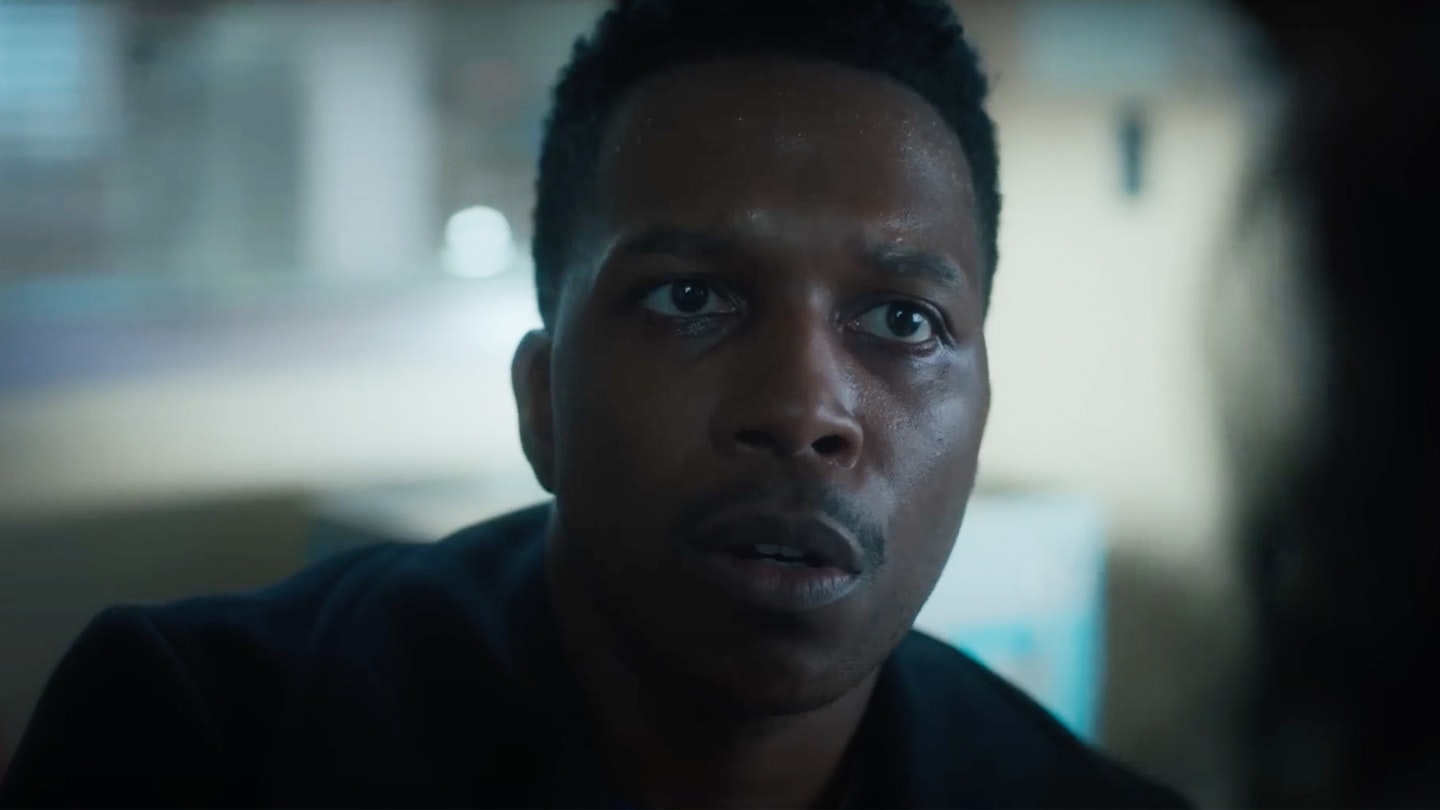 If anyone fancies putting on a Broadway musical called 'Exorcist!', you could do a lot worse than Green's ensemble here. "We have a very, very astounding Broadway cast," he laughs. There's Jennifer Nettles, who's starred in Chicago and Waitress, Tony Award winner Norbert Leo Butz, and the original Aaron Burr, sir, from Hamilton, Leslie Odom Jr. as Angela's dad. Altogether now: 'Your mother sucks cocks in heeeeell!"
A well-Ann-Dowd cast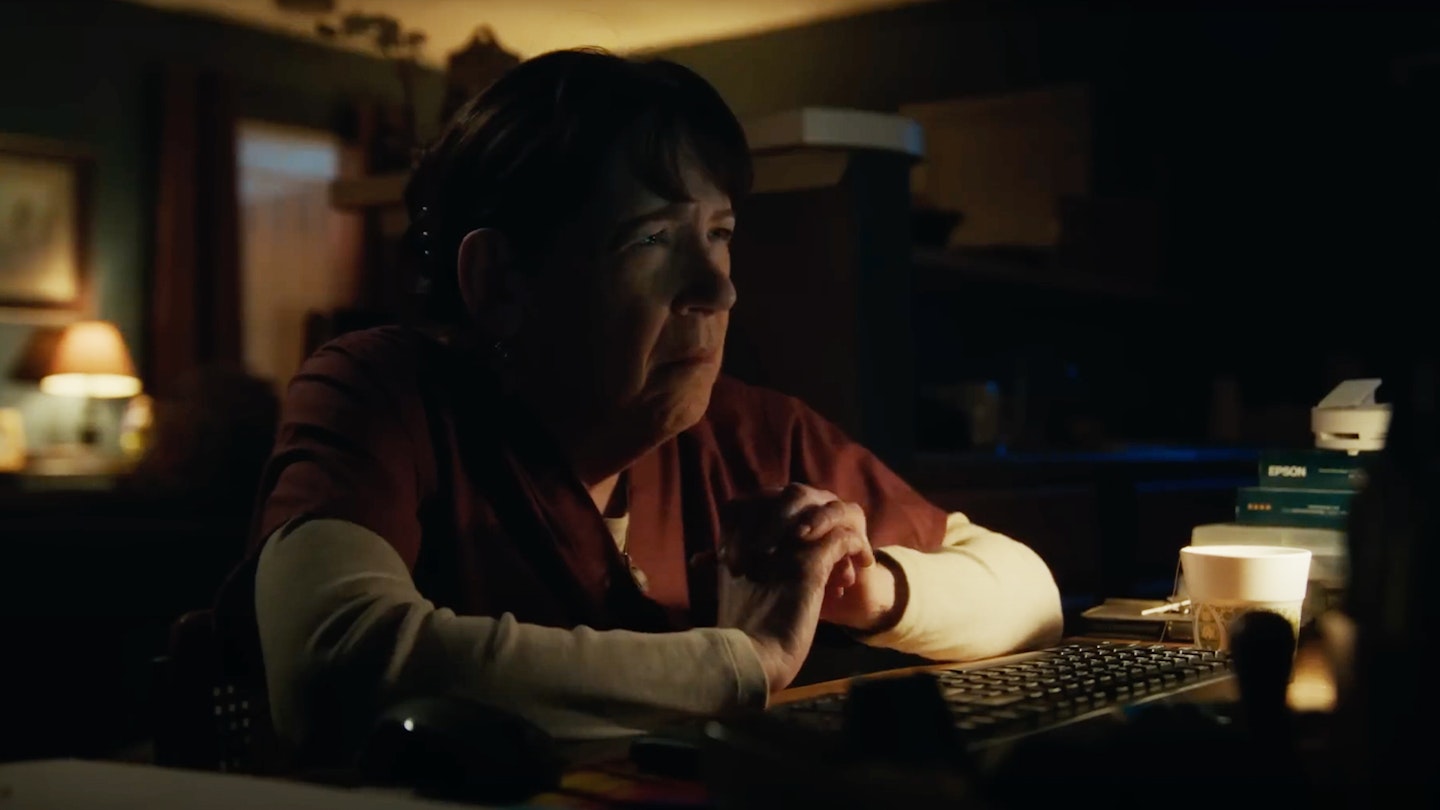 And then there's Ann Dowd as a nurse who lives next door to Odom Jr's character. "She's brought in for a medical perspective," says Green. The Friedkin movie took an almost documentary-style approach to depicting Regan MacNeil's decline (that spinal tap scene will live long in the memory), as her increasingly frantic mother sought succour from any direction she could think of, before finally turning to exorcism. Green is going down a similar path. "They also enlist a root work doctor, which is more of a homeopathic type of healing."
Double trouble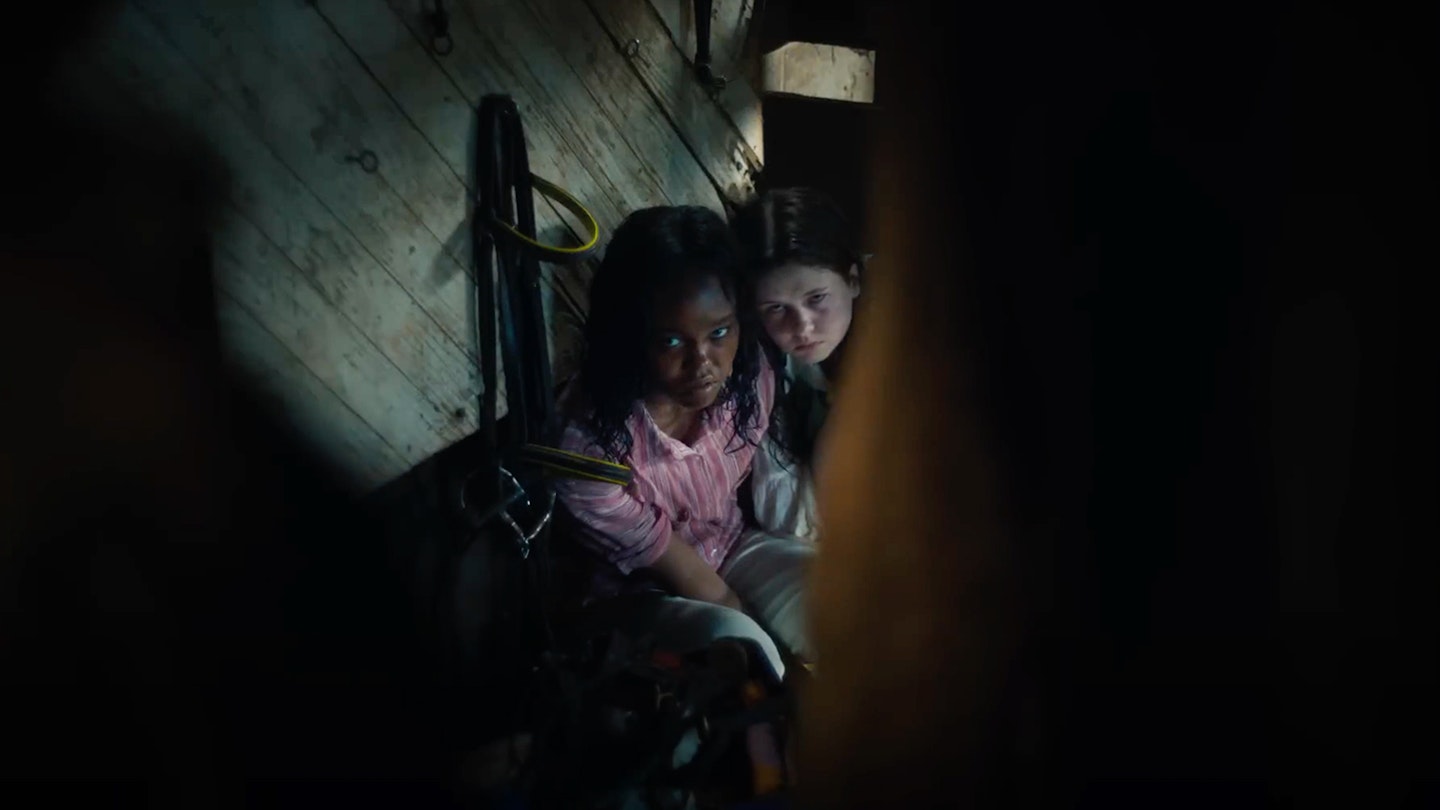 Green is unstinting with his praise for his two young leads, Jewett and Marcum. "They were two jewels from the very first auditions," says Green. "It was great to be able to turn a camera on and not even script them. I used their expertise to help drive the dialogue. And it does become performance art once they go into the possessed state. That was a really fun, provocative and strange experience too. Those girls go deep."
Possession lessons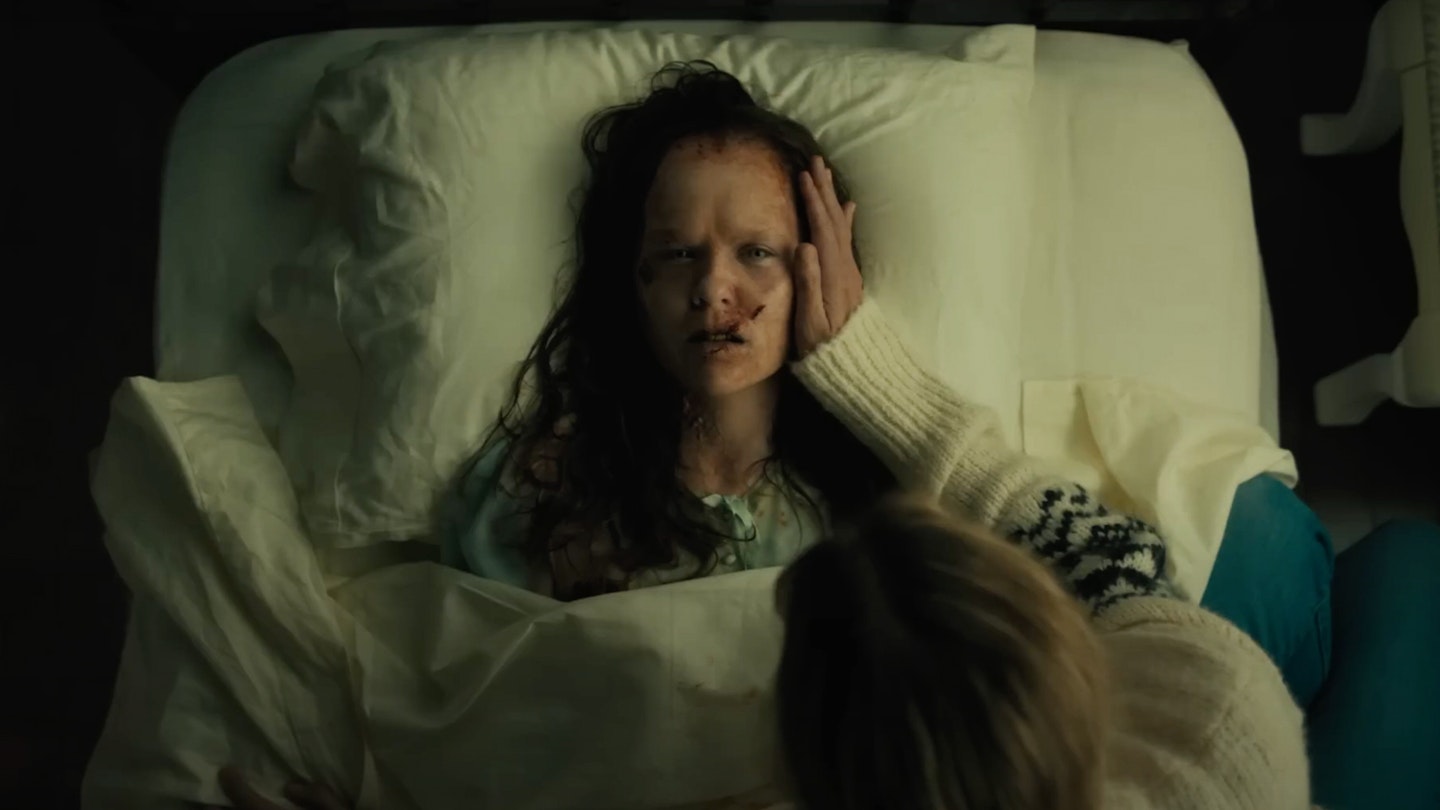 Linda Blair's performance as Regan (with a little vocal help from Mercedes McCambridge, and a little special effects augmentation from the legendary Dick Smith) was something of a blessing and a curse for her career. Yet she's clearly come to terms with the impact the role had on her — there are rumours that she will show up as Regan MacNeil, but whatever the truth of those are, she was certainly on set, giving Jewett and Marcum a nudge in the right demonic direction. "We were really lucky to have Linda Blair as a consultant, to take us into not just how to get a great performance out of a young actress, but how to create an environment that can safely do that," explains Green. "Because we're getting into a lot of psychology and the depths of darkness in a lot of ways. How could we do that with a sense of responsibility, to take these amazing, very giving, very vibrant young performers and go into misery as they find themselves in this state of possession."
Bloody hell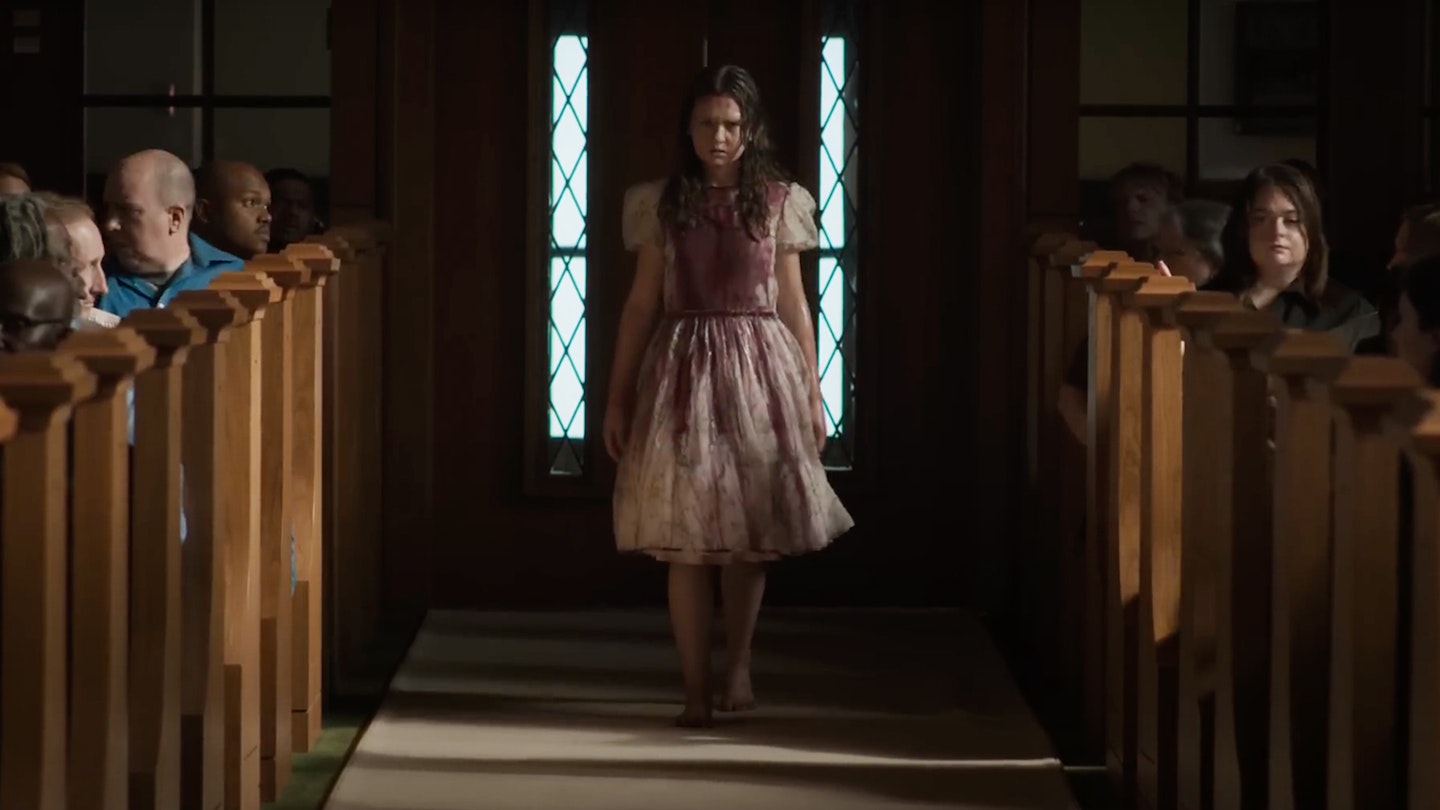 The trailer's big moment comes when Catherine gatecrashes a church service in spectacular fashion, sporting a wine-or-blood-stained dress and yelling 'the body and the blood' over and over again, in a voice that becomes increasingly demonic. Don't expect Russell Crowe to come riding to the rescue on his Vespa this time, though. Green is being circumspect about who, exactly, is doing the exorcising in his Exorcist movie, but he does admit the act itself won't be quite what you expect. "A lot of this movie explores the theme of belief and what that is," he says. "Are we looking into spiritual realities and placebo effects, mind over matter and elements beyond medical certainty? We're trying to make a movie that, whatever your spiritual perspective, you'll find a conversation to be had."
Return of the Mac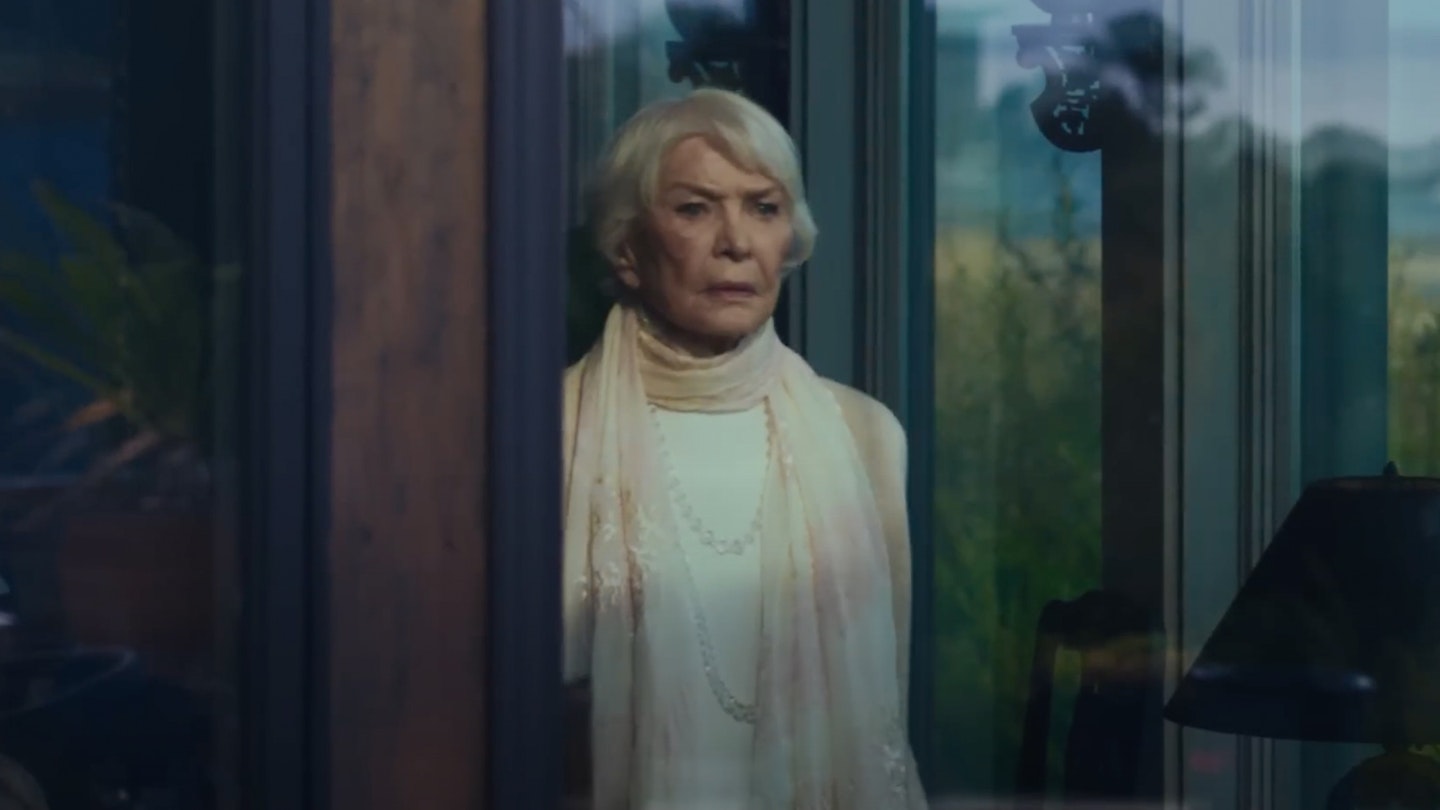 So, there's no word yet on Linda Blair, and Green categorically rules out an appearance from a familiar and frightening old face. "It's not Pazuzu," he says of the demonic entity terrorising the girls. Fathers Merrin and Karras are no longer with us (as are, sadly, Max Von Sydow and Jason Miller), while it's unlikely that Lieutenant Kinderman will show up. But one original character will appear — perhaps the most unlikely of all: Ellen Burstyn, the Oscar-winning legend who plays Regan's mother, Chris MacNeil. Just as Green did with his Halloween trilogy, which found a way to continue the story of Jamie Lee Curtis' Laurie Strode, he's plugged a legacy cast member into his reboot. Not that Burstyn, now 90, was an easy sell. "They've approached her every year," laughs Green. "I think it was having a story that gains her trust and invites her into it."
Chris comes into the story when the families of Angela and Catherine reach out to someone who has experience with possession. How that unfolds remains to be seen, but if it isn't Pazuzu, it does appear to be a force that has previous with Chris. "Much as Pazuzu could torture Father Karras with the guilt and regret and emotions that his relationship with his mother brought, we have our demon that is speaking to Chris in a way that can frustrate and horrify the mother of Regan, 50 years after a traumatic incident," teases Green.
Mummy issues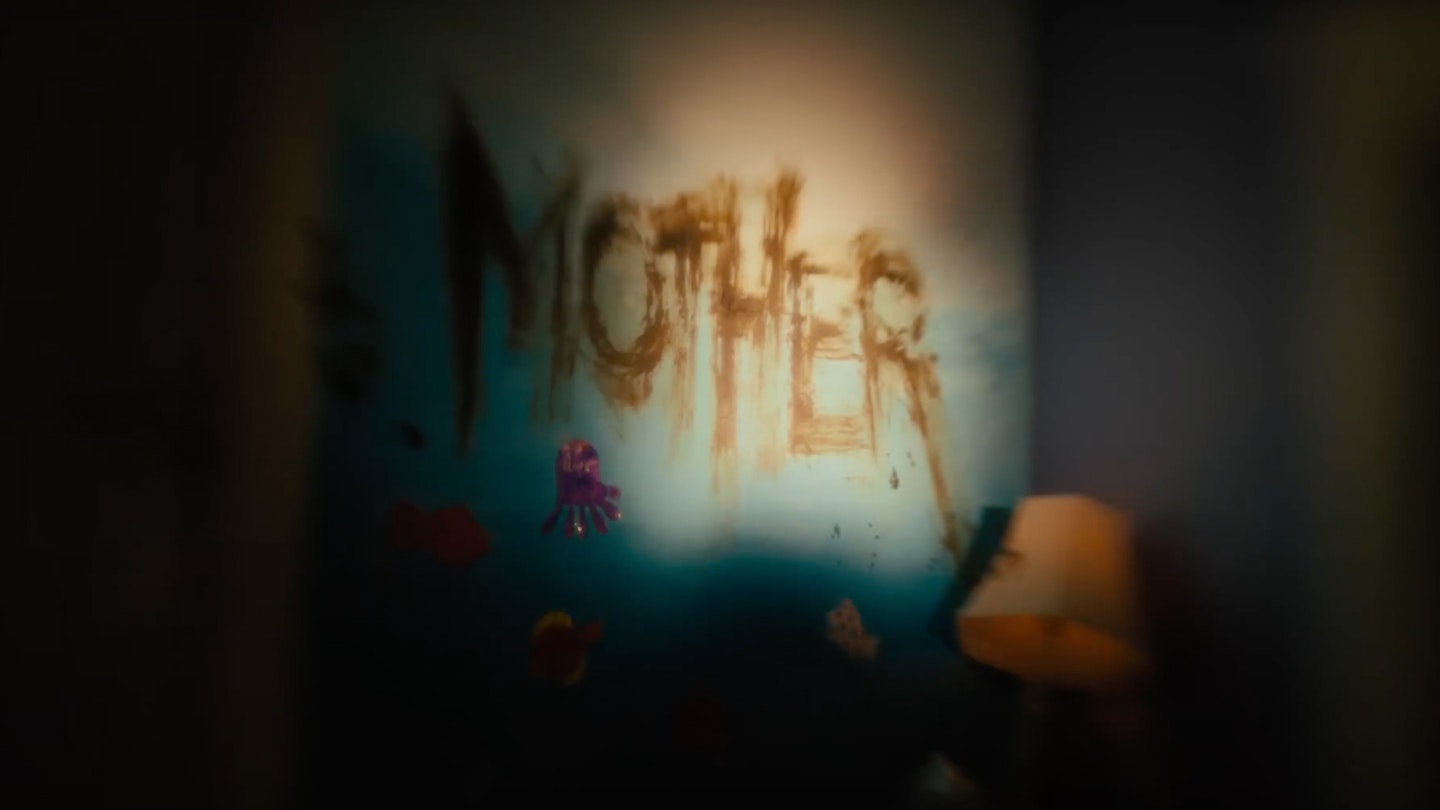 What to make of the demon calling Chris 'mother'? "A lot of that is just exploring and improv from Olivia Marcum, trying to get under her [Chris MacNeil's] skin," says Green, who discloses that the face-off between Marcum's possessed girl and Chris was shot over several days. "We never knew what was going to come out of either of their mouths."
Reganomics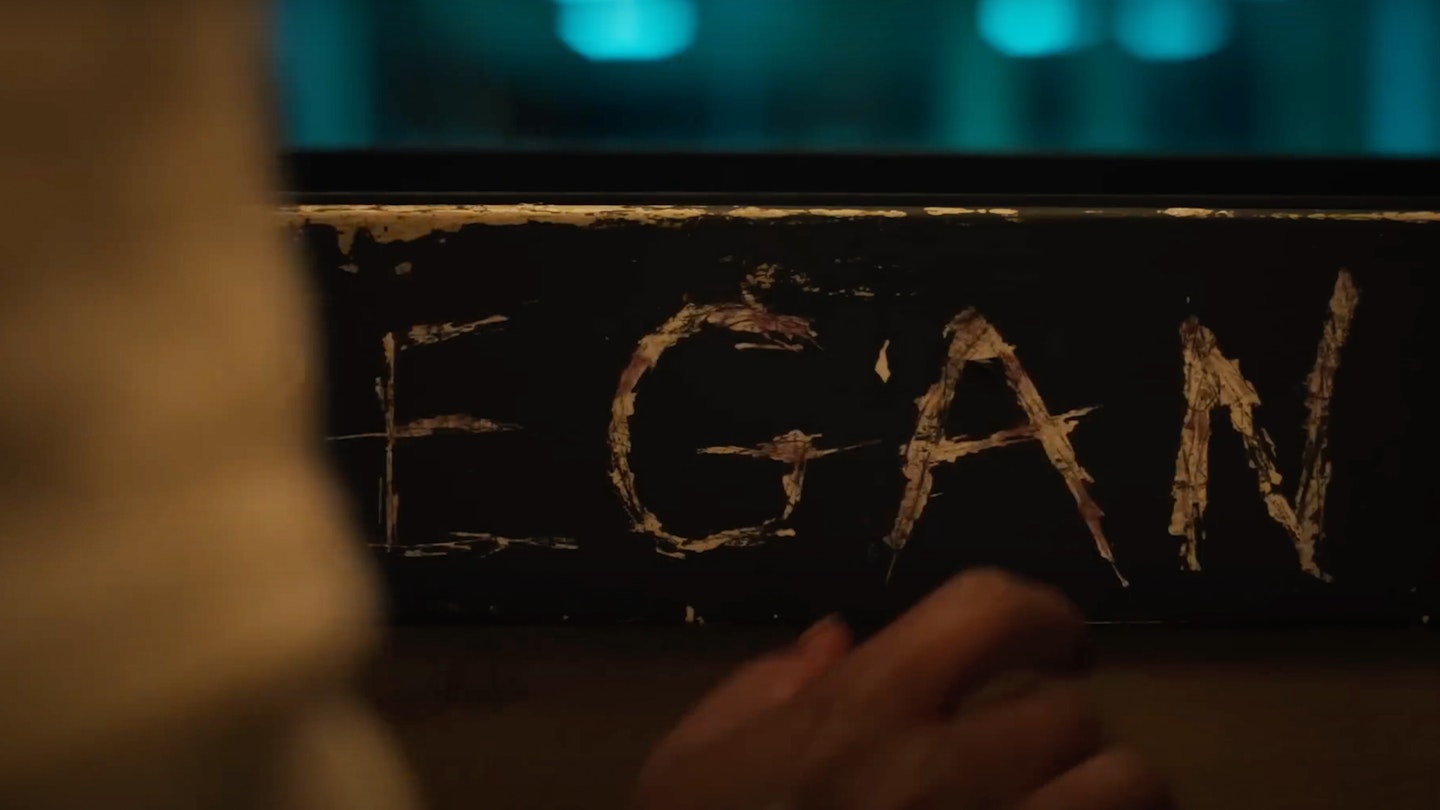 OK, but surely there's significance in a demonic hand carving the word 'REGAN' into wood? "It's trying to pull Chris into our scenario," says Green. "She's a woman that wants to put the past behind [her], she's written a book and done her research in the aftermath of the events of Georgetown in 1973. She's put it behind her – leave it up to the insights and evil of a demon to be able to try to reinfect these wounds."
Divine light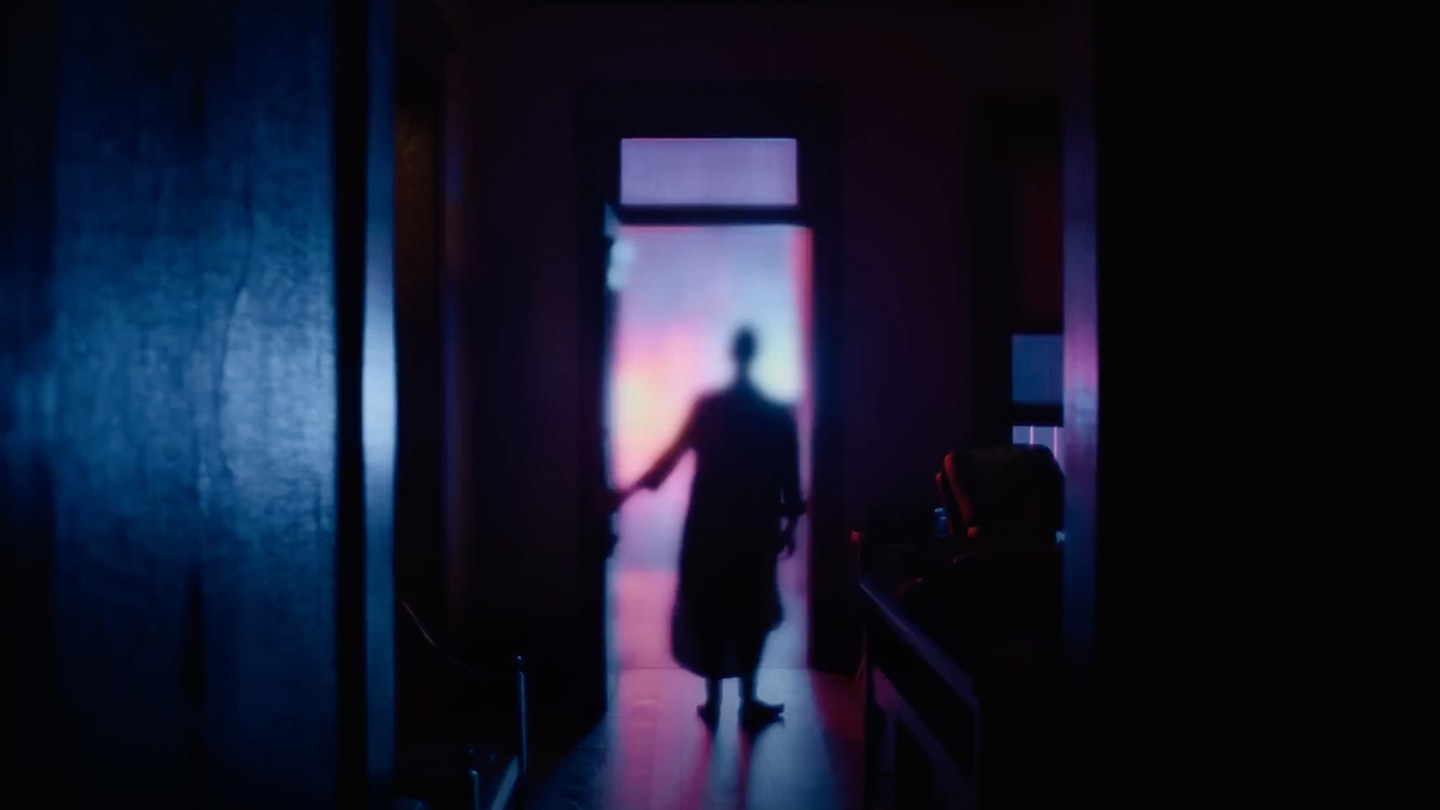 In one of the trailer's most intriguing shots, we see what seems to be Ann Dowd's character silhouetted by spectral light. "We find out there's more to her character," teases Green. "She's not just your everyday next door neighbour." Intriguing. But is she friend or foe?
Two hearts are better than one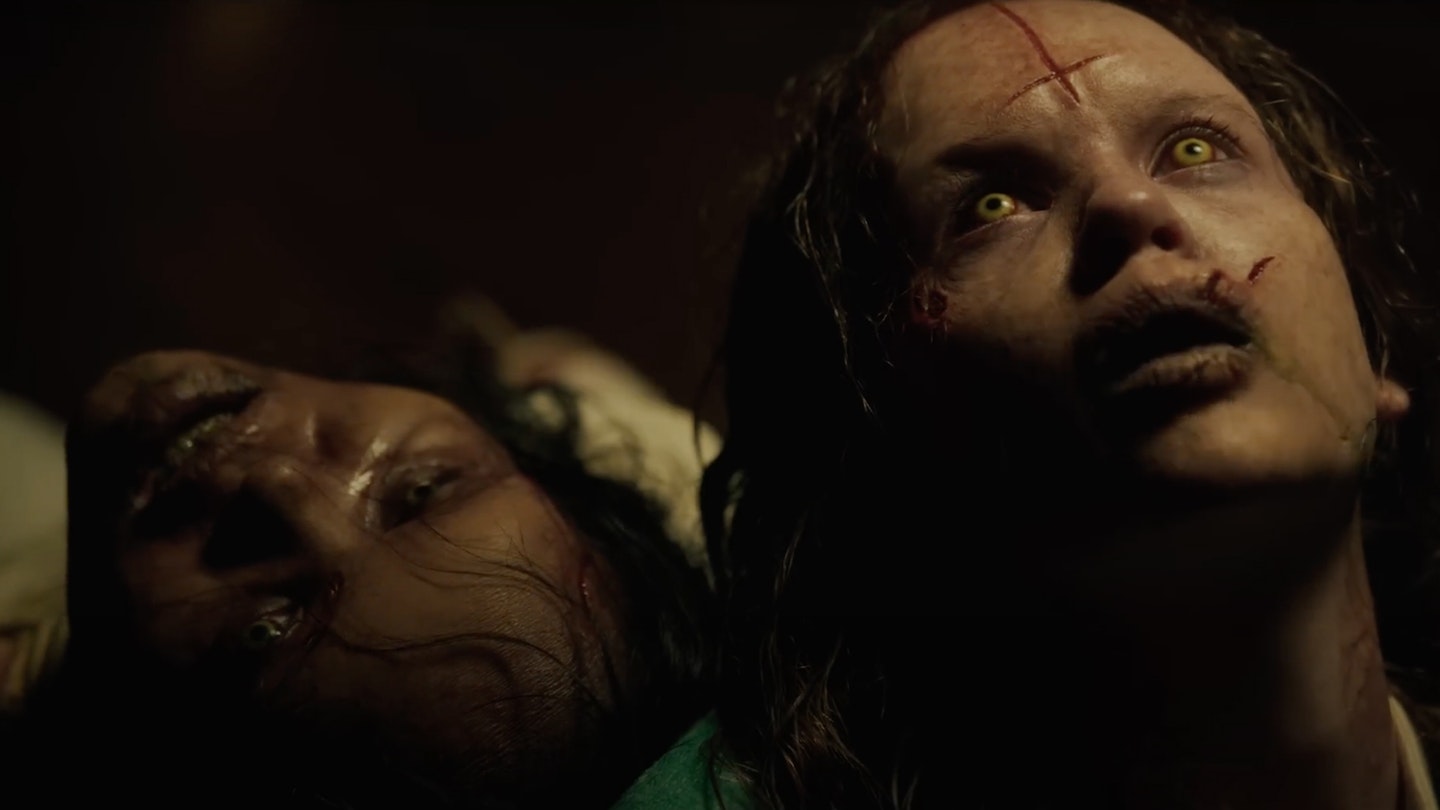 Towards the end of the trailer, we see Angela and Catherine's dual possession unfold in stark terms, with some striking imagery as they sit back-to-back in what looks like a salt circle. We're told that their heartbeats have synchronised, something Green took from his deep dive into possession. "I've read research of up to five people possessed in synchronised possessions," he says. "What became interesting for me is to take two girls and put them back-to-back, with parents and communities that see the world differently, and then see how we can have a common goal and unity in our philosophy. The movie is not just a sceptic saying, 'Can I accept the Catholic faith?' In fact, neither of our girls are Catholic."
Cut to… white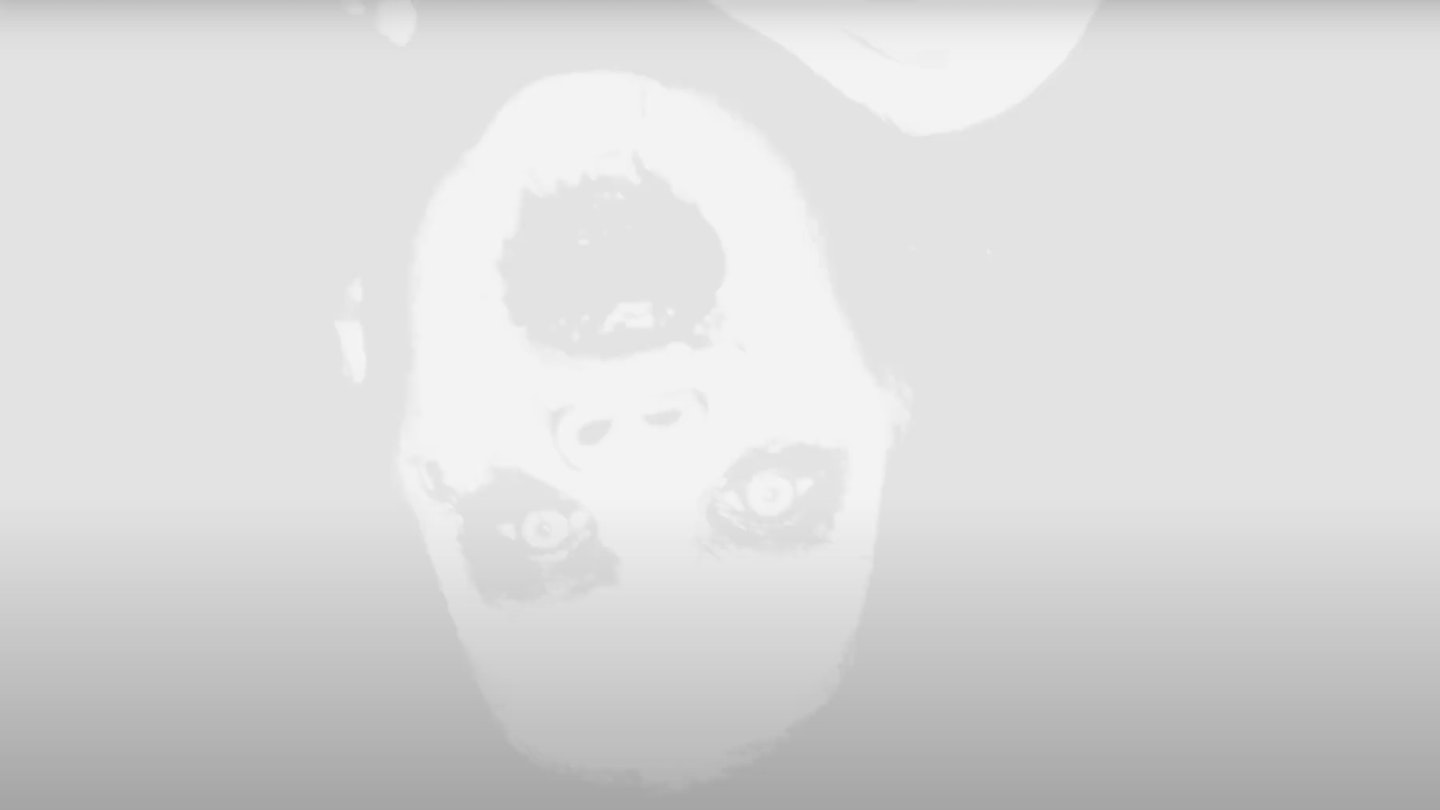 In a nod to the trailer for Friedkin's original, the final few seconds are a frenzied montage of some of the more haunting sights and sounds from The Exorcist: Believer, frozen and given the whiteout treatment. "Good catch!" Laughs Green. "I don't want to take credit for the idea, but when I saw it for the first time I got really excited. That's a deep cut. Anything that helps our movie simultaneously feel fresh but also have that sense of familiarity is really cool."
The Exorcist: Believer comes to UK cinemas in October