Stop-motion animation is a notoriously difficult medium – the tiny movements, the many iterations of a single puppet character, the time-consuming nature of creating smooth action and evoking emotion from a piece of clay. To get under the hood of just how a stop-motion feature film comes together, Empire visited one of the most exciting studios in the business, Laika – behind the likes of Coraline, Kubo And The Two Strings, and Missing Link – for our brand new issue, on sale tomorrow. Speaking to CEO and often-director Travis Knight, plus other members of the animation and production team, we meet the Laika team at a particularly exciting, challenging time in their history. They're in the midst of more than a decade of development on their new stop-motion feature film, Wildwood, which Empire can confirm is finally due out in 2025.
Directed by Knight, it's a fantasy epic based on a book by The Decemberists frontman Colin Meloy, and is set in and around Laika's home city, Portland. It follows a young woman, Prue McKeel, who comes across a mystical, enchanted forest – and it's set to feature a huge battle sequence, the likes of which Laika has never attempted before. "It's the single most difficult thing we're tackling on this movie," Knight tells Empire. "We're starting to chip away and tentatively stepping into, like, 'Oh God, oh God, oh God, how are we gonna do this?' But I think it's going to work. And you'll tell me when the film's all done if it did. Stop-motion films tend to look like they're shot on a table-top, because they are. Moving a physical object a frame at a time and trying to give it life, that's its own challenge. And then you bring all the kineticism you would have in a live-action action movie... It's so hard."
But Wildwood isn't the only ambitious swing that Laika has on its roster. The studio is also preparing to move into the world of live-action with lethal hitman story Seventeen, based on a John Brownlow book. "It's a thriller with soul," Knight says. "Whatever we're developing, be it animation or live-action, it's going to be something that's emotionally resonant, that blends darkness and light and humour and heart." Another future project that will lean into the darker end of that mixture is stop-motion movie The Night Gardener, a "neo-noir folk tale" from a script by Ozark's Bill Dubuque, aimed squarely at a grown-up audience. "This film is not a family film, at all," Knight says. "There's never been a film made like this in our medium. And that really excites me. It's a beautiful story, it scares me, and it's going to be an extraordinary piece of cinema, I think. Or at least has the potential to be." So many puppets, so much potential. We can't wait to see them come to life.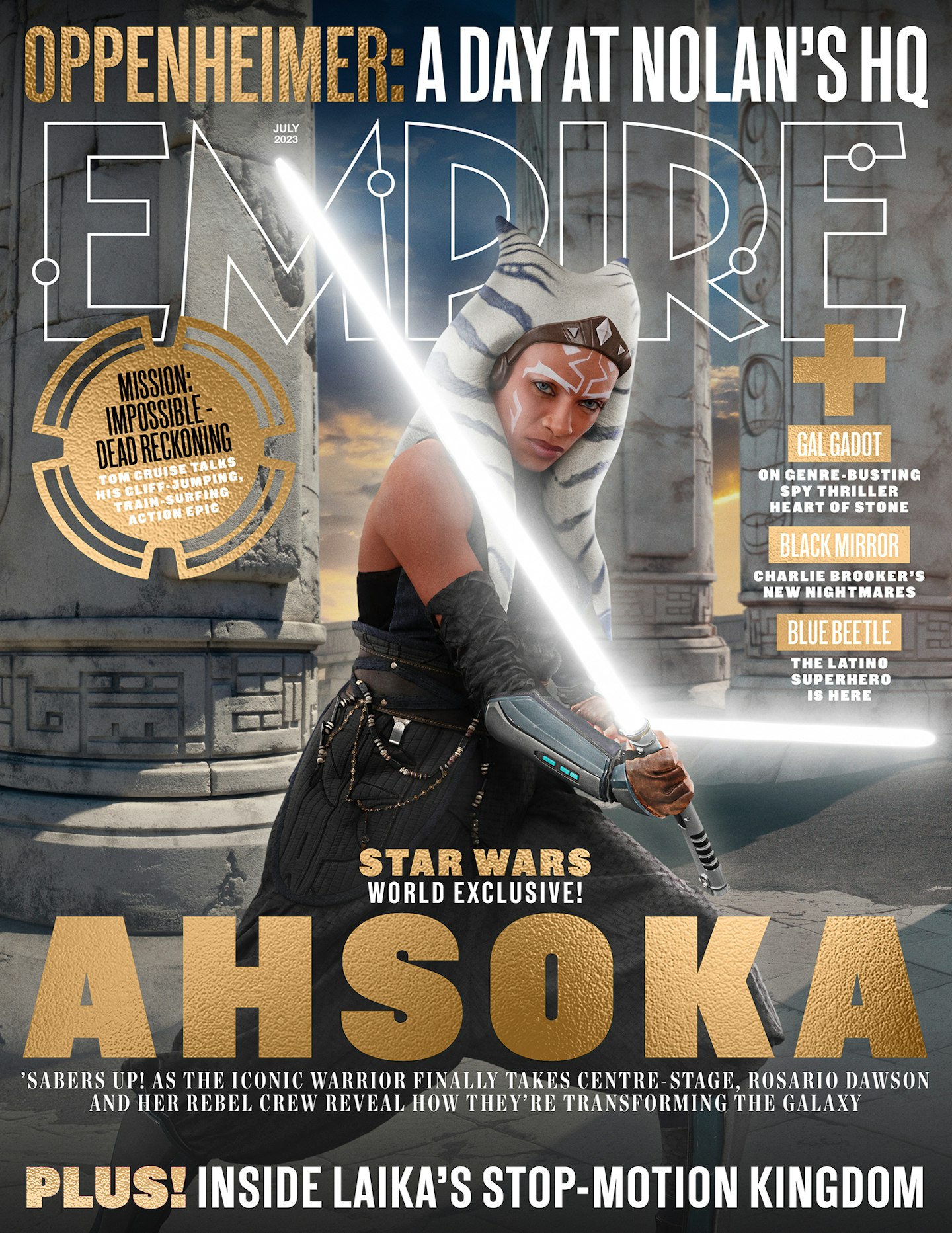 Read Empire's exclusive Laika feature – visiting the studio's headquarters, and speaking to Travis Knight and his team at length about their process, their culture, and what's next – in the upcoming July 2023 issue, on sale Thursday 8 June. Become an Empire member to access the digital edition in full on launch day, or pre-order a print copy online now here.
Portrait by Shayan Asgharnia, shot exclusively for Empire at Laika's studios in Portland in April 2023.