How exactly John Wick: Chapter 4 ends is open to debate. SPOILER WARNING, OBVIOUSLY. If you take it at face value, it does seem as though Keanu Reeves' seemingly-unstoppable hitman actually might be dead and buried after finally earning his freedom. Or maybe, he just wants the world to think that, and has 'killed' himself off in order to finally live that quiet life he fought so hard for in the first place, way back before all that business with the dog, and the car, and the marker, and being declared 'Excommunicado' by the High Table, and… well, you get the picture. Whether or not John Wick returns is still unclear (the box office says yes; creatively, Stahelski and Reeves are undecided). But an alternative ending that was filmed for Chapter 4 nearly made Wick's fate much more obvious.
"We had a different ending," Stahelski tells Empire in a major new interview looking back on the fourth movie. "[The theatrical ending] was the ending Keanu and I wanted, but we shot a different ending." Namely, one that ended any ambiguity over John's fate. "We shot an ending where you actually saw John Wick at the end of the movie. So it was very clear that he was still alive. The audiences we tested with absolutely preferred the ambiguous ending."
While there's still scope for John Wick to return, this latest film sprang from a desire to deliver a killer ending after Stahelski and Reeves felt they hadn't quite managed it in Chapter 3 – Parabellum. "We didn't feel like we had done our best. We both felt like we could have ended the series better," Stahelski admits. "We didn't feel like we stuck the landing, and that's a shitty feeling. Because we love the character, we love working together, we love the world." A few Japanese whiskies later, the director and star hashed out the bones of Chapter 4. "I said, 'I'd be pissed if that's how they ended the whole series. I'd be pissed at the director,'" says Stahelski. "And I had just read this treatise on samurai etiquette called Hagakure, the art of the way of dying. And we're like, 'Yeah, he's got to die. And we got to come up with the coolest way to make the happen. We've got to make it all about, 'you can only had a good death if you had a good life'.' That's the first line we wrote on a napkin in Japan, three years out. We wrote the movie backwards off that one thing."
With the prospect of Chapter 5 still hanging in the air, maybe a few more Japanese whiskies might seal the deal.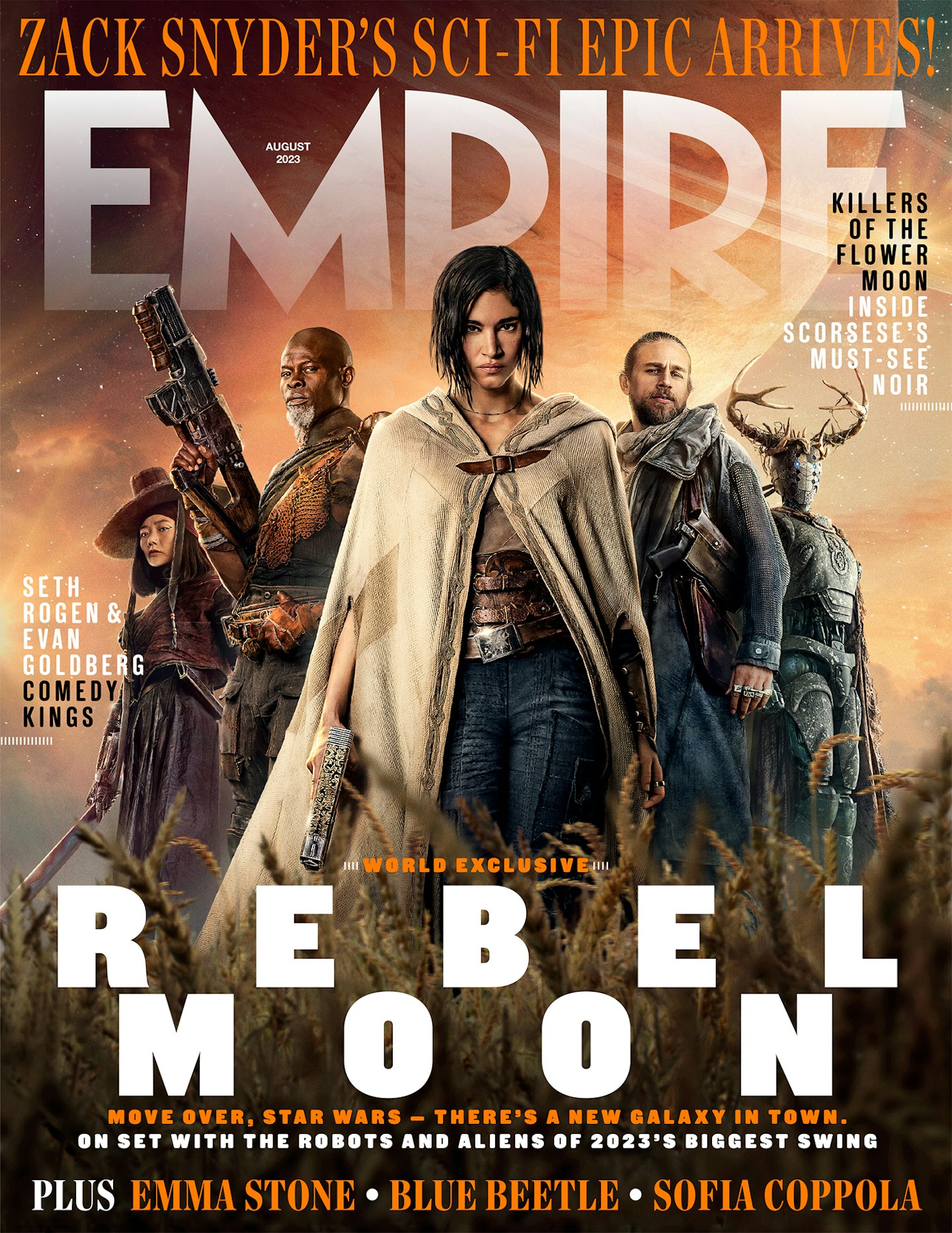 Read Empire's full Chad Stahelski interview – looking back on the making of John Wick: Chapter 4, an discussing what comes next – in the August 2023 issue. Become an Empire member to access the digital edition in full on launch day, or pre-order a print copy online now here. John Wick: Chapter 4 is out now on digital, 4K, Blu-ray and DVD.