Following up Fleabag, the ecstatically received 2016 BBC show, is a brutal gig. Its writer, Phoebe Waller-Bridge, takes the weight of expectation and flings it off, blowing raspberries at anyone who thought she might not be able to do it again. She has, in fact, done it again.
Killing Eve is about two very different and similar women. Eve (Sandra Oh) is a British-born, American-raised MI5 agent. Her job is about 95 per cent more boring than you'd imagine and her home life is absolutely okay. Inside Eve, though, there is a little shoot of weirdness and danger that is just waiting for some light to shine on it. We see it immediately in episode one when she unthinkingly greets the news of a bloody assassination with a happily sighed, "Cool."
Villanelle's (Jodie Comer) weirdness is in full bloom. It is wildly overgrown. She is a professional killer who loves her work. She appears completely insane but psychologists can't categorise her as anything in their books. Inside Villanelle there is a confused desire for closeness. Maybe not a need for love, but a want, at least, for something to focus on.
When Eve suspects Villanelle of being the piece that connects a number of unexplained killings, and Villanelle learns that Eve is onto her, the two become obsessed with the idea of each other. Villanelle's killings become a bizarre form of flirtation. It's not a cat-and-mouse chase but cat-and-cat. They're pursuing each other, enjoying the psycho-sexual game, but tooth and claw show when either gets too close.
The premise is the perfect fit for Phoebe Waller-Bridge.
Though not her original idea — the show is, broadly, based on Luke Jennings' novel — the premise is the perfect fit for Waller-Bridge. Like Fleabag, this has characters who are both brutally honest and self-deceptive, but it's her tone that elevates it. She wrote only half the eight episodes, but they all have her voice. She's very, very darkly funny, but there's also a level of minute detail to her characters that gives them flesh and depth with just a few lines. She gives homely family men experimental sexual pasts, or apparently humourless people silly little dogs. She spots the tiny moments of oddness that open up new doors in people and she's fascinated, never judgmental, to peer in.
There are not many parts written like Eve or Villanelle and neither actress came to squander it. Oh makes a tricky role look easy. Eve is mentally brilliant but emotionally foolish, not sure what she wants but running after it. Oh nails her mix of comedy and sadness and intrigue at discovering parts of herself she can't explain. Jodie Comer — oof — is something else altogether. Occasionally there are parts that seem not written for an actor but released from them. Villanelle is a Guess Who? board of different characters all crammed into one mad person and Comer keeps them all in a messy kind of control. It's the sort of performance on which fan obsessions are built.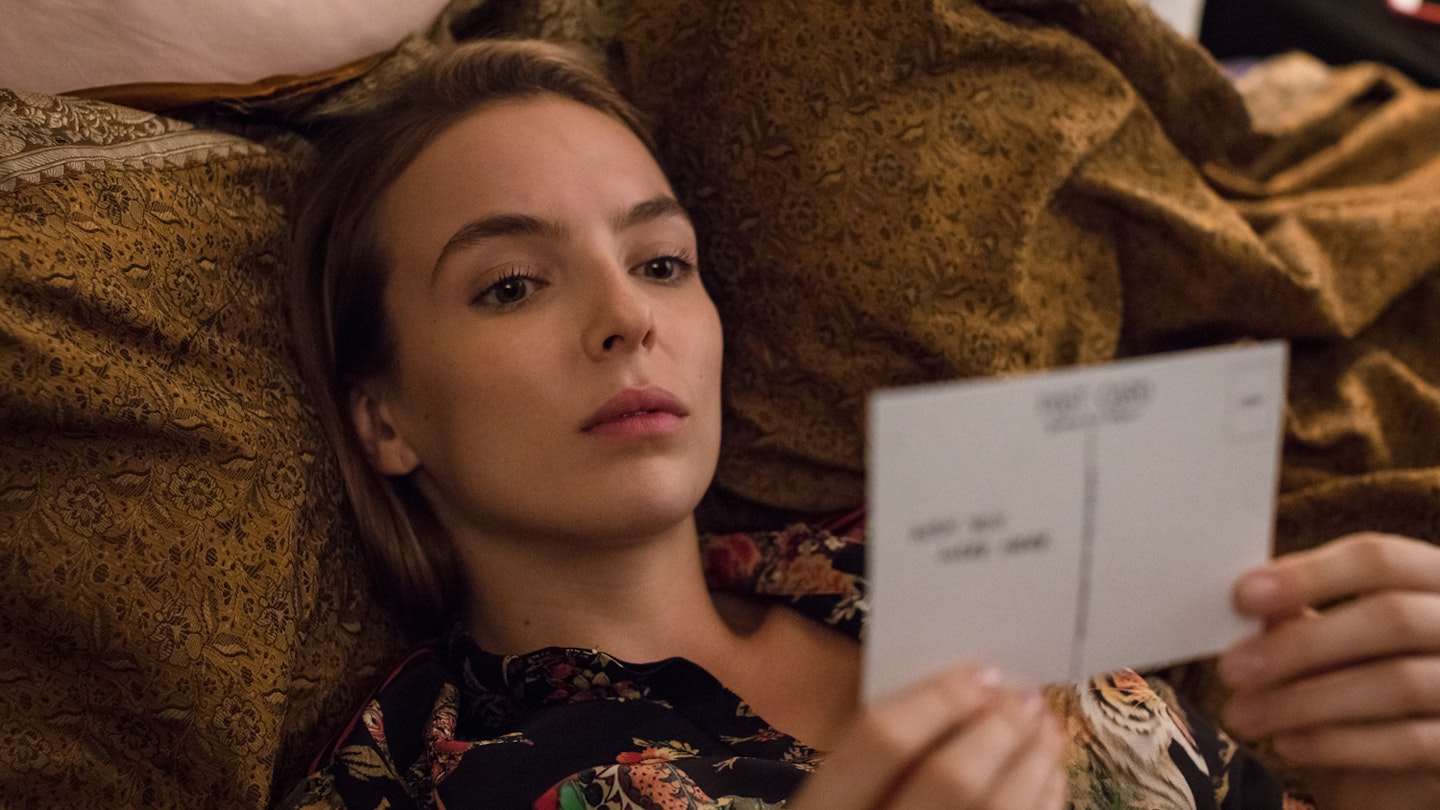 Killing Eve doesn't fit into any category. It's the perfect example of the brilliant place TV is in now, where insane ideas can, if made by good people, be confident of finding an audience. This show would be unimaginable ten years ago. Where it's going is anybody's guess, but we'd follow it anywhere.
Whatever the next few months hold, this is one of 2018's best shows. Try to define it and you'll drive yourself insane. Submit to its insanity and you're in for a television experience unlike any other.