Is there anything Emerald Fennell can't do? The former Killing Eve showrunner, Call The Midwife and The Crown star, Oscar-winning writer and director extraordinaire of Promising Young Woman is on something of a roll, and is showing no signs of slowing down. The next target on her unstoppable course? Why, one of the most powerful sorceresses in the DC universe, Zatanna, of course. How fitting.
Fennell, one of the four cover stars of Empire's British New Wave issue, opened up about the early stages of her screenwriting process for the new project – seemingly a million miles away from what she's done so far, but actually a pretty logical next step when considering the kind of women she's always been fascinated by. "There are lots of things about her that felt like they could be really, really interesting," she tells Empire in the new issue. "And it'll be an opportunity to make something really quite dark. And that appealed to me, to make something big and scary. I love that stuff."
There's certainly darkness in Promising Young Woman and Killing Eve, but Zatanna is in a league of its own. "The scale of [these movies] is so massive and so thrilling," says Fennell. "Like, why wouldn't you want to write something like that when you can write huge, massive, crazy sequences and fights? Normally you're like, how can I show this in the smallest cheapest way [laughs]? To have complete freedom to really let your imagination run wild is such a joy."
This month's issue of Empire is a massive celebration of The British New Wave, showcasing 26 incredible directors, writers and actors driving cinema into a new era. As well as Emerald Fennell, you'll find covers featuring Kingsley Ben-Adir, Bukky Bakray and Riz Ahmed – and the issue also features major new interviews and exclusive new photo shoots with stars like Gemma Chan, Ṣọpẹ Dìrísù, Morfydd Clark, Olly Alexander, Jessica Yu Li Henwick, Henry Golding, Weruche Opia, and Olivia Cooke, and writers and directors including Rose Glass, Rob Savage, Remi Weekes, Kate Herron, Francis Lee, Krysty Wilson-Cairns and Prano Bailey-Bond.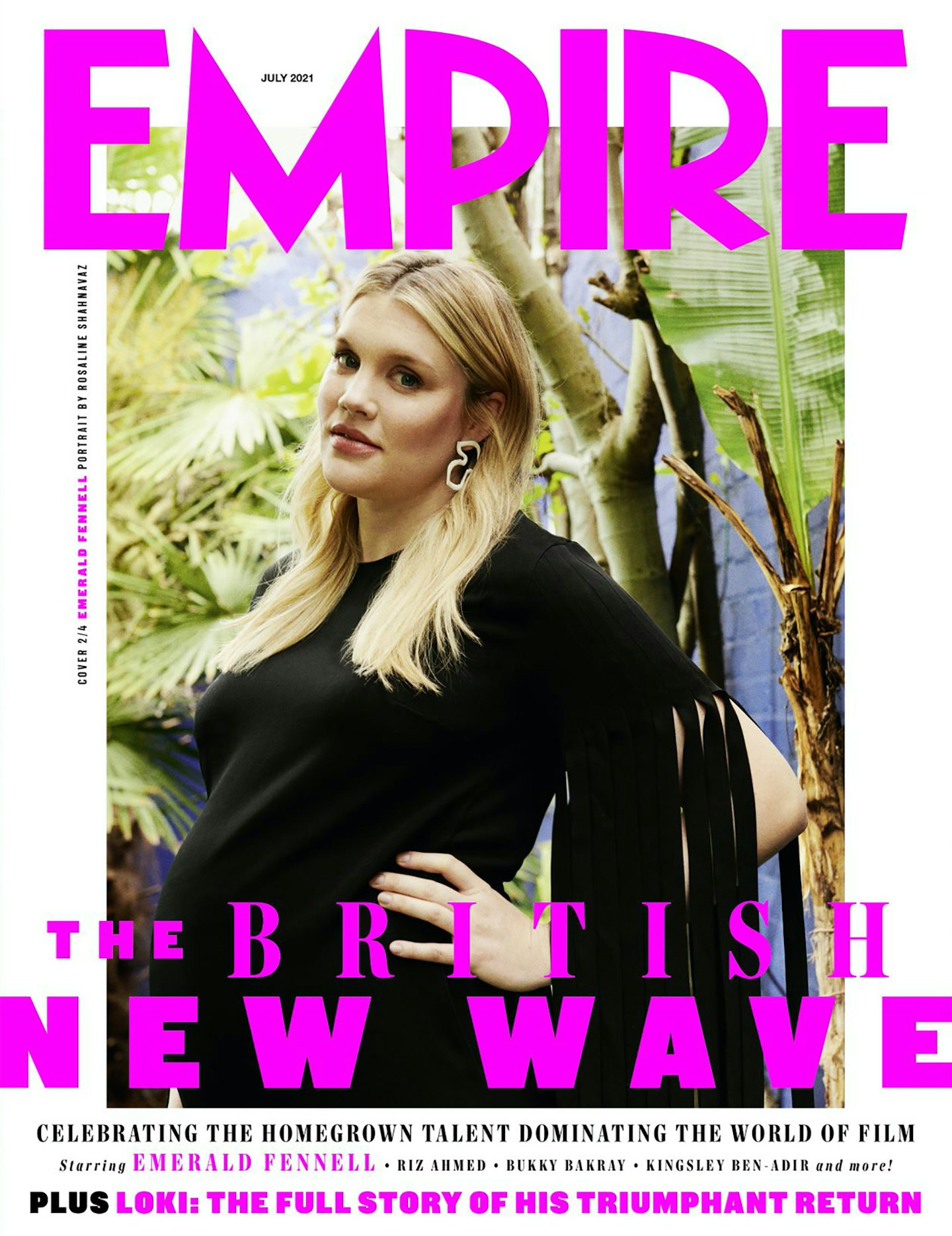 Find a copy on newsstands from Thursday 10 June, or pre-order the Emerald Fennell cover edition online here.