Dig out your mortarboards and fire up the UCAS clearing hotline. Sex Education and the students of Moordale secondary school will return for a fourth season soon – but, don't go getting new pencil cases and a fresh planner. Along with a new trailer comes confirmation that Season 4 will be the last time we'll return to school with Otis, Eric, Maeve and the gang – hitting Netflix on 21 September.
"Writing this feels bittersweet, because we've decided the fourth season will also be the final instalment of our show," creator Laurie Nunn wrote in a letter to fans. "This was not an easy decision to make, but as the themes and stories of the new season crystalised, it became clear this was the right time to graduate." Read the full thing here: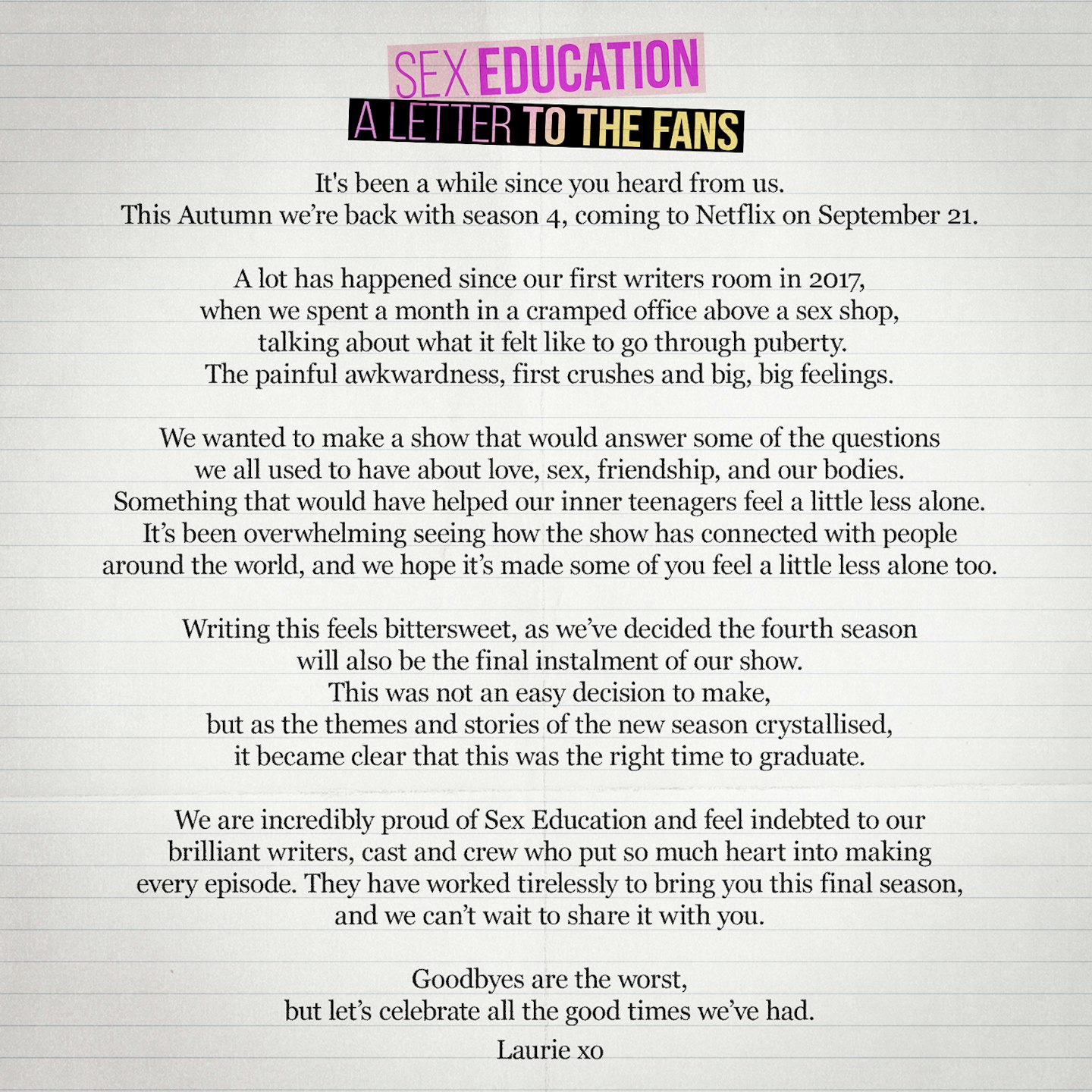 With Emma Mackey making the leap to the movies via Death On The Nile, Emily, and the upcoming Barbie, and Ncuti Gatwa imminently firing up the TARDIS to become the 15th Doctor, it did feel inevitable that the end might shortly be nigh. Plus, there's the iron rule of high school dramas: get out while your leads still look like they could be in high school. Butterfield (26), Mackey (27) and Gatwa (30) are fortunate they've got such youthful faces.
In the trailer, there's little hint of where the final season will take us – though it reorients our characters in the new environs of Cavendish Sixth Form College, as Asa Butterfield's Otis introduces himself to his peers as a sex therapist for the first time and sends some nudes. His mum Jean's baby has arrived though, and Maeve appears to be back on home turf, despite apparently taking a scholarship in America at the end of Season 3. Watch it here:
Whatever happens, Sex Education will be missed. "We wanted to make a show that would answer some of the questions we all used to have about love, sex, friendship and our bodies," Nunn's letter continues. "Something that would have helped our inner teenagers feel a little less alone. It's been overwhelming seeing how the show has connected with people around the world, and we hope it's made some of you feel a little less alone too." Bring on the final season.