Ever since he broke out as loveable lunkhead Jason Mendoza in existential sitcom The Good Place, Manny Jacinto has become a cult audience favourite. And while he was surprisingly absent from Top Gun: Maverick (despite officially being part of the cast), he checked in for Bad Times At The El Royale, went a little more dramatic in Nine Perfect Strangers, brought laidback charm to romcom I Want You Back, and starred in Netflix's darkly surreal Brand New Cherry Flavour. Next stop? He's blasting off to the Star Wars galaxy, in Leslye Headland's upcoming The Acolyte.
The series, set over 100 years before the events of the Skywalker Saga, takes place at the tail-end of the High Republic era, recently established in a series of novels and comic books. While it's a part of the timeline that sees the Jedi thriving, with lightsabers everywhere, Jacinto won't one of them. Instead, he tells Empire at Star Wars Celebration, he's "just a regular guy, trying to have a good time, who gets swept up into the High Republic world and the Jedi, whether he likes it or not." Are we about to get the Star Wars equivalent of Jason Mendoza, the quintessential 'regular guy, trying to have a good time'?
For Headland, the series – which she pitched as 'Frozen meets Kill Bill' – isn't just a chance to flood the screen with Jedi Masters, a Wookiee Jedi, Force-users, and vibrant aliens. It's also a chance to dig into something real through an unexplored part of the Star Wars timeline. "When you're doing something completely original, like we are, you want to question the status quo of the era that you live in," she explains. "What I think is so interesting right now is that everybody thinks they're right! The Jedi really think they're right – and George [Lucas] tells us that they're wrong in Phantom. They missed a huge aspect of the dark side rising. That just felt like fertile ground to look into what's going on for all of us right now." Heads up, Manny – it sounds like simply 'having a good time' won't be so easy in the world of The Acolyte.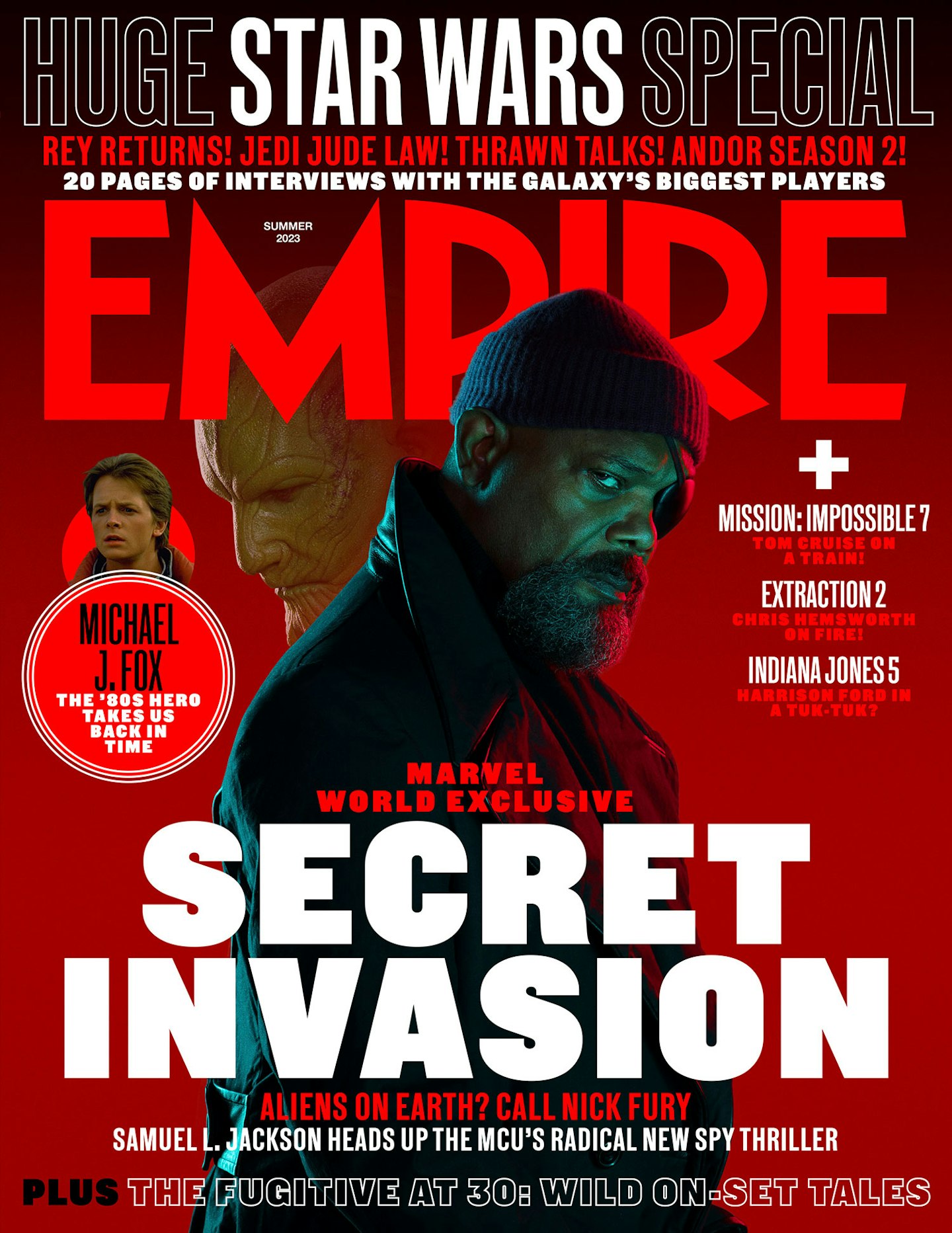 The upcoming Secret Invasion issue of Empire features a massive 20-page Star Wars blowout, getting stuck into the future of the saga with huge new interviews, and photoshoots with the galaxy's brightest stars – talking to Kathleen Kennedy, Dave Filoni, Rosario Dawson, Tony Gilroy, Diego Luna, Jude Law, Katee Sackhoff, Mary Elizabeth Winstead, Andy Serkis, Amandla Stenberg and plenty more. From Ahsoka, to Andor_Season 2, to _The Mandalorian, The Acolyte, and the trio of upcoming movies, it's an expansive trip through everything Star Wars has to offer in the coming years. You won't want to miss it – pick up a copy when it hits the shelves on Thursday 11 May, or become an Empire member now to access the issue in full on launch day. You can also pre-order a print copy online now here.
Portrait photographed by Zoe McConnell exclusively for Empire at Star Wars Celebration at ExCeL London. Set build by Simon Godfrey Design.