Warning: Contains spoilers for The Witcher Season 3, Volume 2
After three magical and monster-filled seasons traversing the quarrelling Kingdoms of The Continent on his Ciri-centric quest (try saying that five times fast after a few Redanian Lagers) Henry Cavill's beloved tenure as Geralt of Rivia in The Witcher has sadly come to an end. The second volume of Season 3 – which adapts Andrzej Sapkowski's novel Time Of Contempt, and which hit Netflix this week – marks the final moments of Cavill's time as the White Wolf, before Liam Hemsworth dons the iconic wolf-shaped medallion and white-blonde wig in the upcoming fourth season.
The casting news has certainly proved controversial amongst fans online, especially as Cavill proved the central figurehead of Netflix's popular Witcher-verse. With the shadow of the casting switch-up looming, here's how the show said goodbye to the original Butcher of Blaviken at the end of Season 3, while setting the cogs in motion for his replacement.
The cost of chaos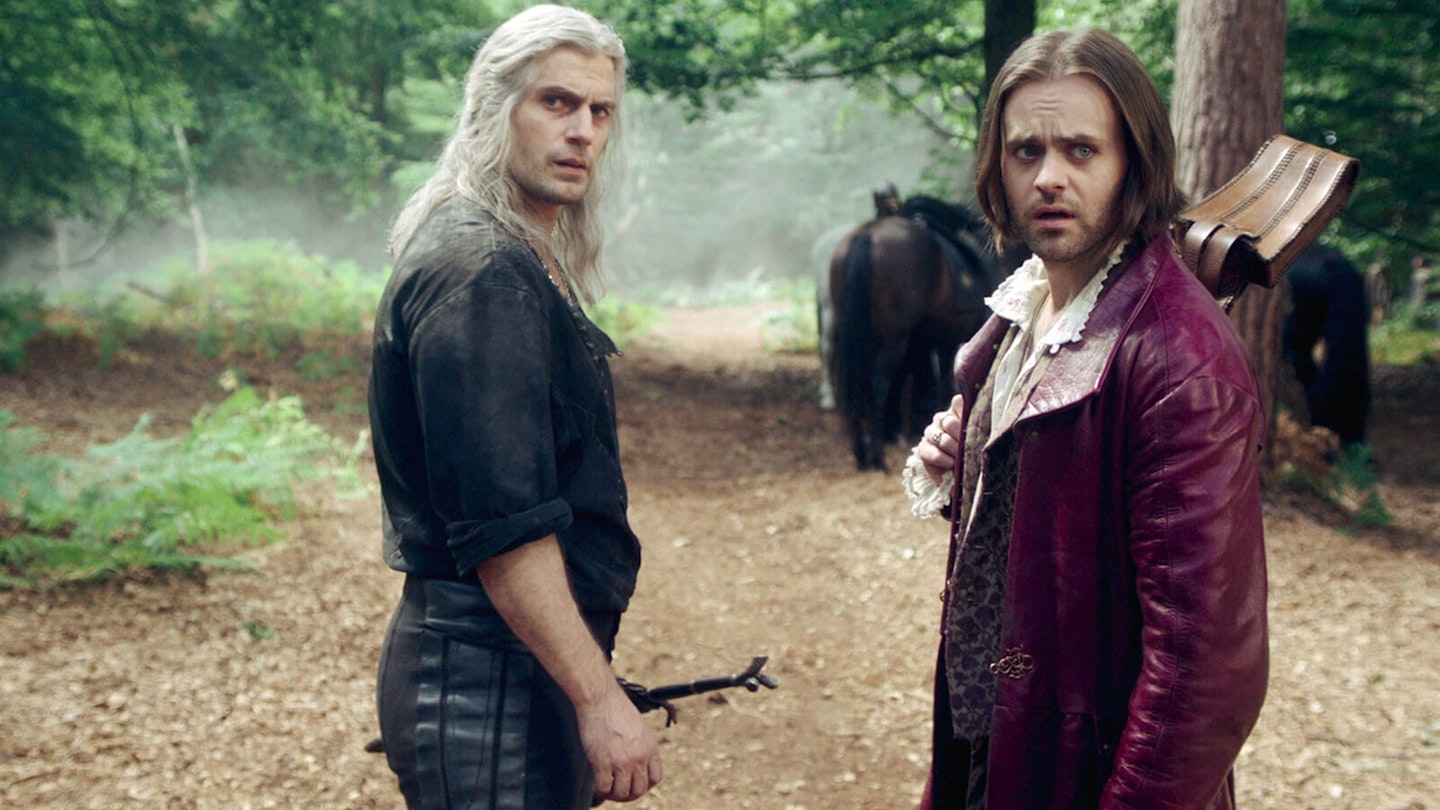 This is how Cavill's Witcher journey ends: heading off into the woods on a quest to save Ciri from the clutches of the Nilfgaardian empire, with the bard (Joey Batey's Jaskier) and the dryad archer (Meng'er Zhang's ex-Scoia'tael friend Milva) in tow. Season 3 closes with Geralt as a changed man, neutrality be damned. There's certainly a bittersweet and almost poignant nature to Cavill's final bow, venturing off with his best friend in tow and a renewed sense of purpose.
Understandably, fans may be disappointed in how subtle a curtain call this is – the passing of the baton from Cavill to Hemsworth has, as of yet, not been directly addressed in the show itself. And while it's a shame that there isn't more of a fanfare for Cavill's farewell – considering how much he clearly loves and embodies the role – the classic 'off into the distance' ending feels somewhat more of a fitting and symbolic end for the gruff but beloved character.
Geralt's arc has, in a way, come full circle – he's finally accepted his destiny, changed his tack on his famed political neutrality, and found his true calling: saving Ciri and reuniting his family. With Geralt, Ciri and Yennefer's beautiful dynamic proving the true heart of the show, Cavill leaves viewers with the impression of a driven and optimistic Witcher who truly has something to fight for. Yes, Henry Cavill perhaps deserves a better exit, but he certainly went out swords blazing.
"I believe in the sword"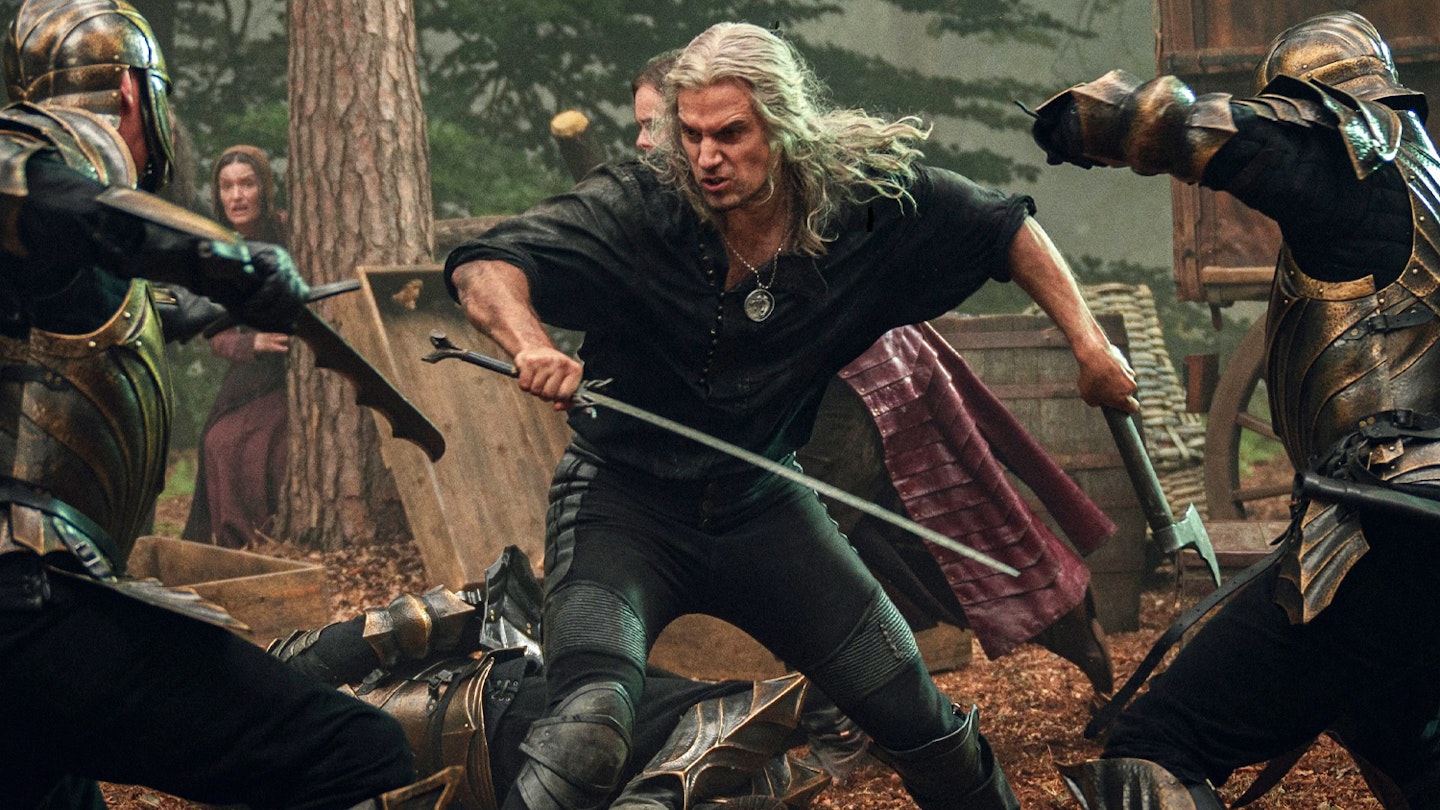 We all know Henry Cavill's incredible talents when it comes to portraying the White Wolf's fighting style and choreography on screen – the one-shot Blaviken fight sequence from the very first episode is still perhaps the stand-out action moment of the entire show to date – so it's only fitting to bring his last chapter to a close with an epic fight sequence. With Wolfgang Stegemann, famed stunt coordinator and second unit director, choreographing in partnership with the star once again, Cavill goes out on a bloody and retribution-fuelled high as he battles the Nilfgaardian battalion.
The sequence itself also appears to reference the "Killing Monsters" cinematic game trailer for CD Projekt Red's The Witcher 3: Wild Hunt, making for an all-the-more fitting goodbye.
Multiversal shenanigans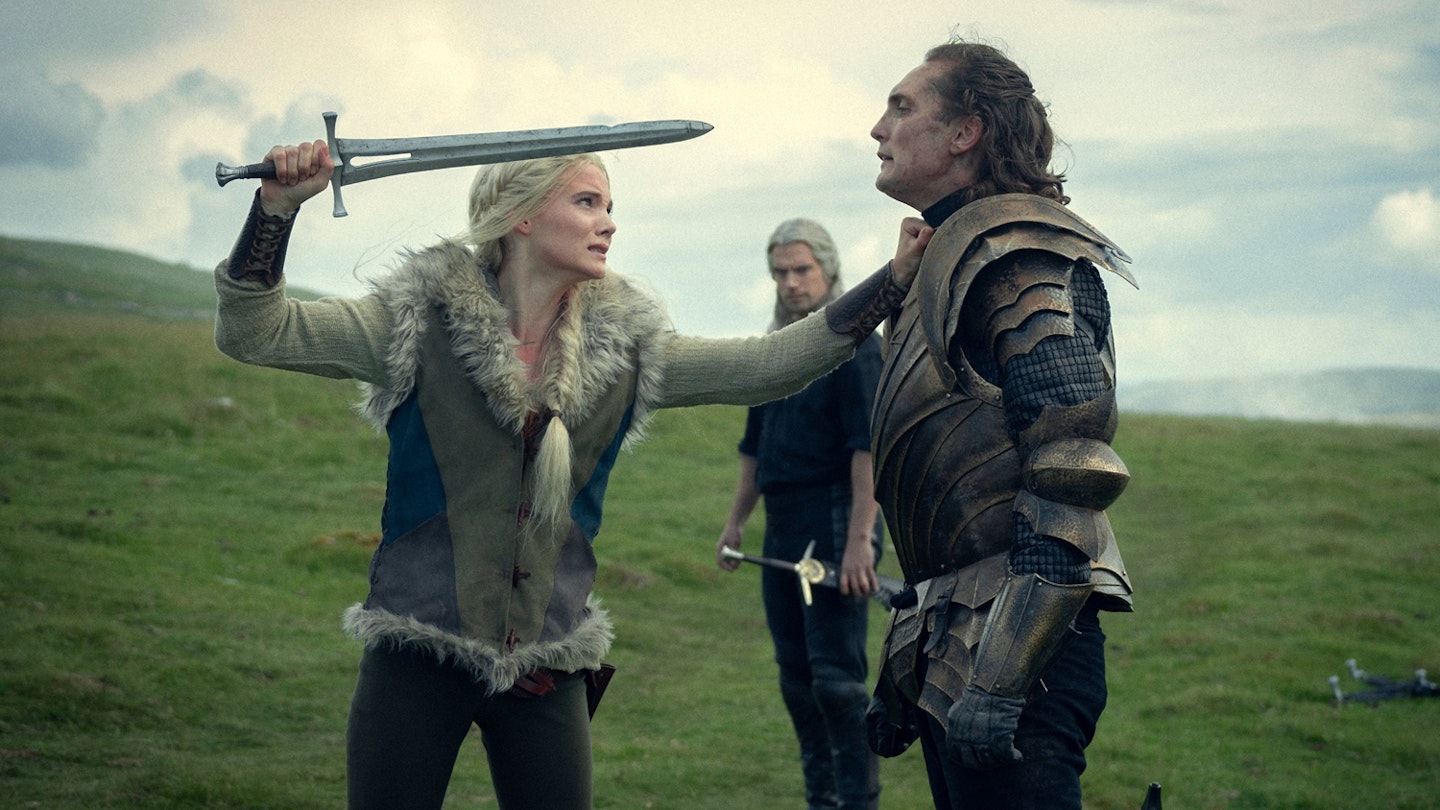 So just how will the showrunners address the transition between actors in Season 4? Will Geralt's new appearance be acknowledged à la Doctor Who, regeneration-style? Or will they simply breeze past the fact altogether? According to executive producer Tomek Bagiński, who recently hinted at how the change will happen to RadioTimes, we may be facing another embrace of the multiverse. "It's not just one world. It's not just one story happening in those books, in those stories," Bagiński commented. "It's a huge, huge world which is very, very complex".
In both the books and games, there are beings of Elder Blood with innate abilities to travel through portals and, subsequently, to traverse between different worlds and different times – with Ciri unlocking this exact power down the line. However, if Hemsworth is introduced as an alternate version of Geralt, this will significantly diverge from his arc in the source material, and irrevocably change the entire dynamic established with both Ciri and Yennefer – potentially erasing the depth of character Cavill built across the seasons. Tread carefully.
Goodbye, Geralt
While we all knew this day was coming, it certainly doesn't make it any easier for fans of both The Witcher and Henry Cavill. His physical embodiment of the White Wolf, combined with the emotional heft and chemistry he has with the core cast, has resulted in one of the most perfect matches of actor and role for some time. (Dare I say, in the realm of fantasy franchises, since Viggo Mortensen's portrayal of Aragorn.)
The actor's extraordinary take on the beloved character – complete with spot-on fighting style, grunts, expletives, and bath antics – perfectly goes hand in hand with Cavill's endearing love of the games and novels. He's probably a bigger Witcher nerd than most, which is why his swan-song feels all the more bittersweet – and even more gutting considering the blow of his early departure from DC as Superman.
It'll undoubtedly be a difficult act to follow for Liam Hemsworth, but only time will tell whether the showrunners can satisfyingly pull off the introduction – especially with two more seasons already confirmed to be on the way. For the final time, we can but toss a coin to our original Witcher: Henry Cavill.
The Witcher: Season 3, Volume 2 is streaming now on Netflix