There's something about Denzel Washington as a righteous avenger of wrongs that just feels pleasingly natural. It's an archetype that he's perfected throughout his career, and in action movies like Man On Fire, The Magnificent Seven, and the first two entries in The Equalizer franchise, he's added complexity to heroes with flawed pasts. Paired once again with his Training Day director Antoine Fuqua, Washington finds yet more layers to unfurl with Robert McCall in this threequel, even as the film itself at times struggles to be as compelling as its protagonist.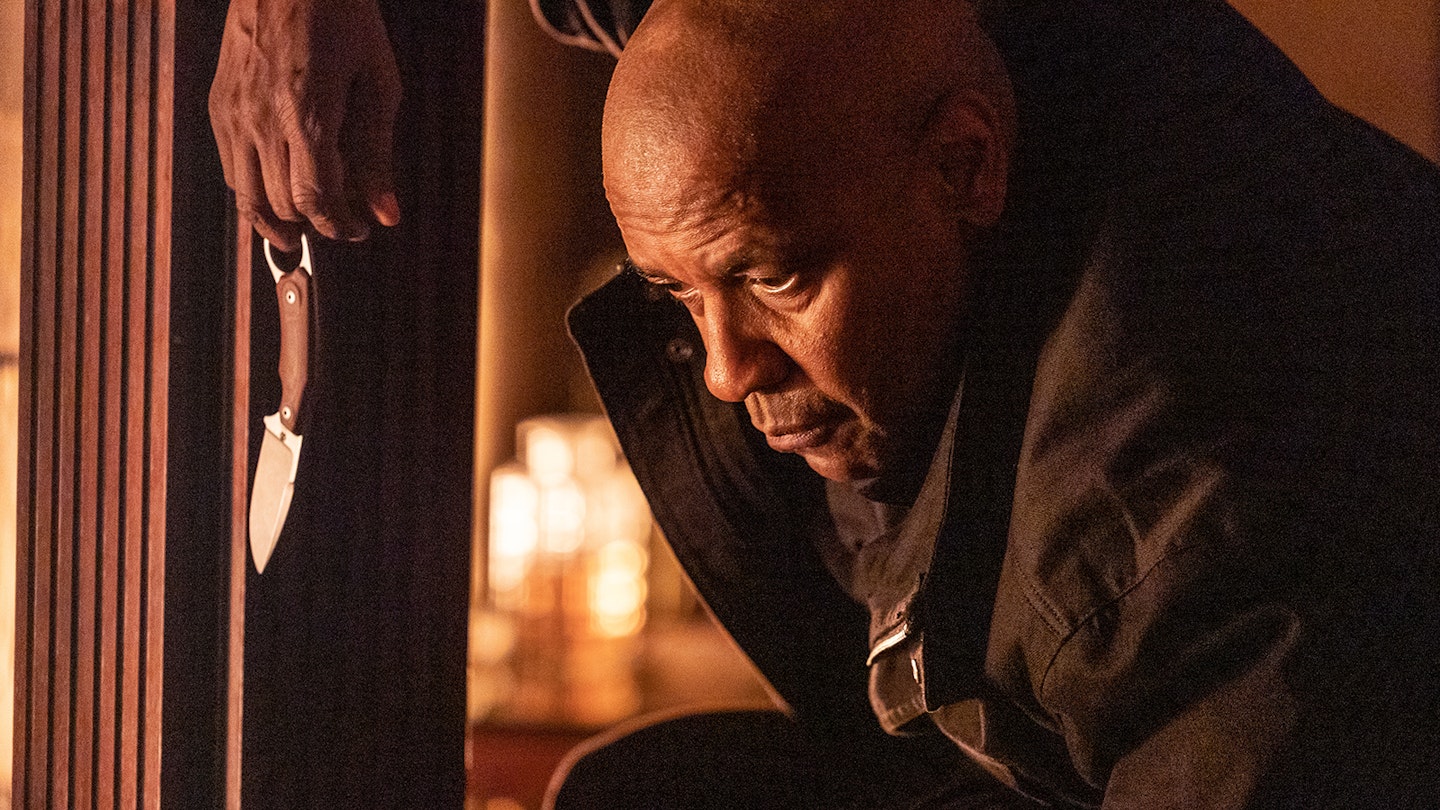 Fuqua wastes no time in getting to the Equalizing. Opening on the gory aftermath of an encounter between McCall and several unfortunate foes, the film begins with the Equalizer being caught off guard. For maybe the first time ever, we see shock and doubt etched across McCall's face; that Washington communicates all those emotions wordlessly only makes the scene more potent. From then on, the character's journey this time around becomes clear: whereas the first two Equalizer films were about McCall finding purpose for himself and others, this sequel is about whether salvation and peace are still achievable goals.
This sequel is about whether salvation and peace are still achievable goals.
For a while, it looks like they are. As Fuqua and cinematographer Robert Richardson take in the beautiful sights of the small Italian town in which McCall finds a haven, so too does our hero absorb the culture through warm-hearted conversations with people in his adopted community. The other part of his life is never far away, though: CIA agent Emma Collins (Dakota Fanning) has tracked him down, unsure if McCall is friend or foe. Washington and Fanning still have that easy chemistry they showcased in Man On Fire, and it's fun to watch their back-and-forth, gradually working towards something resembling trust.
Frustratingly, McCall's adversaries aren't nearly as interesting to watch. Too unprincipled to be intellectually stimulating, and with thinly drawn personalities, they're an unmemorable bunch who don't offer us anything that we haven't seen countless times before from villains in this genre. A bigger issue is that for all their depravity, there's never a sense that they actually offer much of a challenge for McCall. Nothing here hits the highs of the first Equalizer's showdown at a home-supplies depot, and the final face-off hits a bit of a flat note.
Nonetheless, Washington still makes for an eminently watchable action star. When he commits to taking an enemy down, it's quick, efficient, and brutal as ever. If this is the final time he puts on McCall's signature stopwatch, then so be it. But with any luck, there are more avenging heroes in his future.