Over the last decade, director Antoine Fuqua and Denzel Washington have been on a journey together. After collaborating on Training Day back in 2001, they re-teamed in 2014 for The Equalizer – turning the thriller TV series of the same name into a lean, mean vigilante revenge flick, with Washington unleashing hell as Robert McCall, taking down a bunch of criminals who quickly realised they should never have crossed his path. In 2018, they followed it up with The Equalizer 2 – and now they're back for a third and final chapter, The Equalizer 3, with Robert trying to eke out a peaceful existence in Southern Italy. Safe to say, it doesn't entirely go to plan when the Mafia gets involved.
For Washington, he expects it'll be the last time he plays Robert McCall. "I don't want to say he's found happiness, and I don't want to give it all away, but he meets someone lovely, he's in a lovely town and he seems to be at peace," he tells Empire of where McCall is in the upcoming threequel. "That seems to be a good place to stop." Nearly 10 years after the first film arrived, it marks the end of a chapter. "I didn't know that there were going to be three," says Washington. "Definitely didn't know that when we did the first one. I didn't know how it would end."
Fuqua, too, teases a sense of culmination in the threequel. "This is it," he says. "Robert McCall, the working-man hero, at some point he's got to walk away from it. At some point someone else has to pick up the ball and serve justice. He's served his justice. He's in a foreign place, he's trying to find a home, find a place in the world. That's really what's important." That, and taking out a few Mafiosos while he's at it.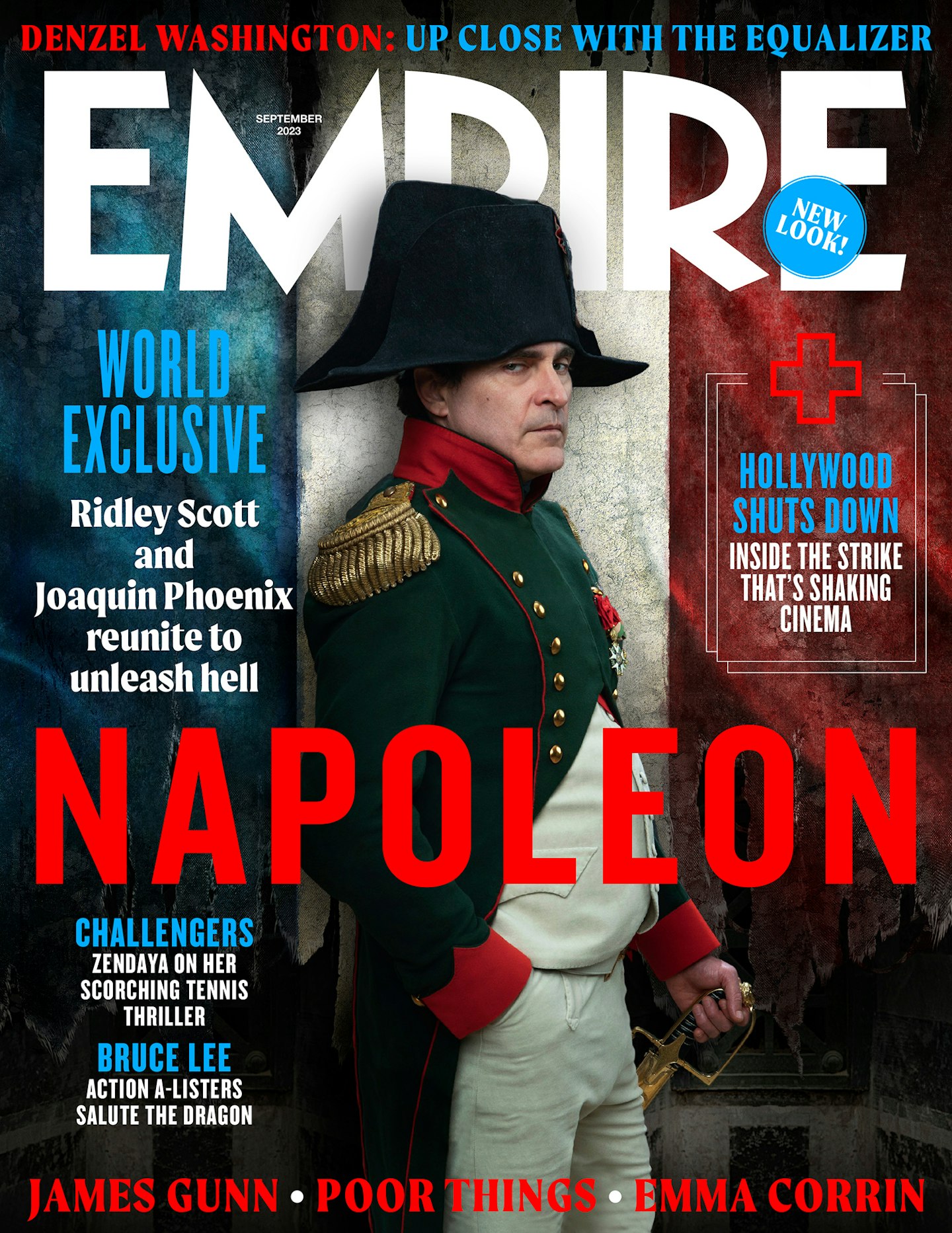 Read Empire's full interview with Denzel Washington and Antoine Fuqua – talking The Equalizer 3, their 10-year journey with Robert McCall, Training Day and more – in the Napoleon issue, on sale 3 August. Pre-order a print copy here, or become an Empire member to access the digital edition on launch day. The Equalizer 3 is expected to arrive in UK cinemas from 30 August.
All interviews with actors and writers in this issue took place prior to the union strikes.