Films based on video games, infamously, don't have a great track record. There is often talk of a curse. But Sonic The Hedgehog — the first live-action take on Sega's spiky, speedy boy-in-blue, released in 2020 — managed to overcome initial fan backlash and mixed reviews to become a rare success, at least at the box office. Never mind that the film was fairly generic and forgettable family fodder: in brutal commercial terms, Sonic is officially the most successful film based on a video game ever. Now it makes a bid for a cinematic universe with the sequel. A third film is already in the works, along with at least one TV spin-off.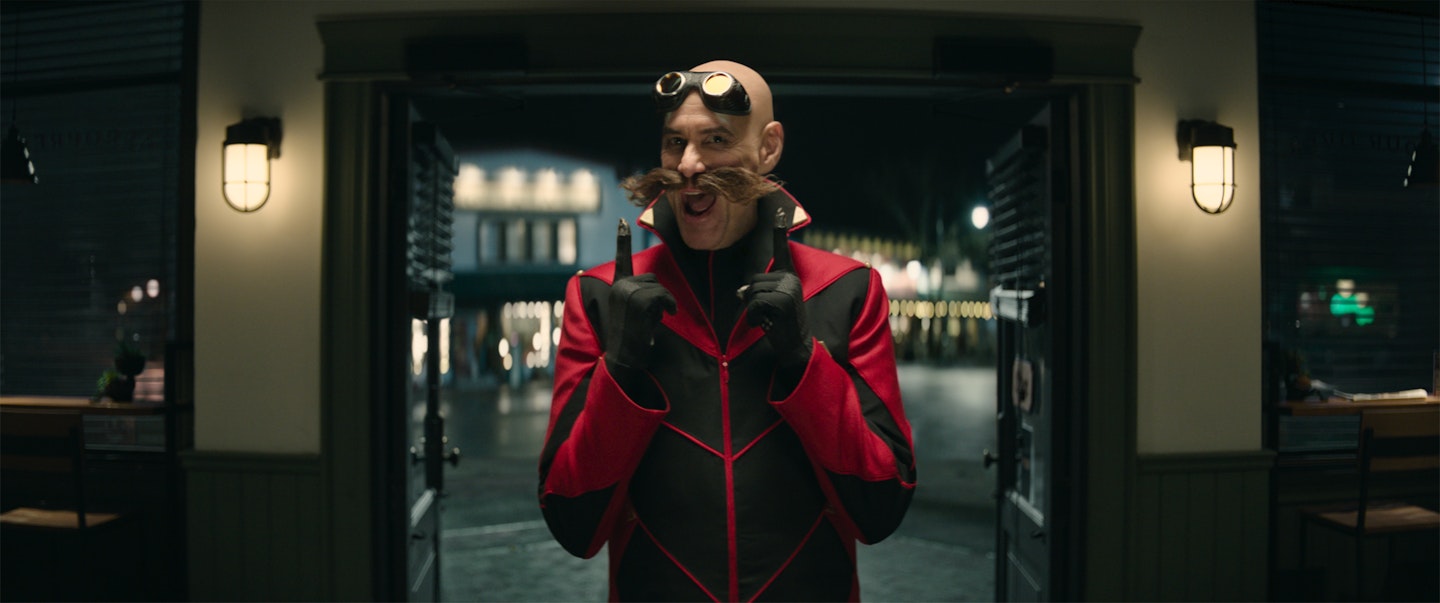 Curse or no curse, a franchise is burgeoning, and so in every respect Sonic The Hedgehog 2 is really just more of the same. Steered by largely the same creative team as before, this is simply more fairly generic and forgettable family fodder: a Saturday-morning cartoon with a Hollywood budget, targeted primarily at an audience of eight-year-olds. It's still colourful and kooky, the CG character designs are still jarringly cartoonish in their live-action surroundings, and the jokes are still, on the whole, bad. The significant differences are the addition of Tails, voiced by Colleen O'Shaughnessey; and Knuckles, voiced by Idris Elba, who's like a Poundshop Drax The Destroyer.
The plot is a somewhat inconsequential, bog-standard MacGuffin hunt: Sonic must find a map, which leads him to a magic compass, which leads him to a secret underground temple, which then sends him through a maze, which reveals a magic emerald. Lessons are learned, friendships are made, bonds are strengthened, dance-offs are had. Curiously, it fails to follow the speedy philosophy of its hero, with a deeply unnecessary two-hour-plus runtime that will surely give small people itchy feet.
This is simply more fairly generic and forgettable family fodder
As with the first film, the closest thing here to a saving grace is Jim Carrey, reprising his role as the most deliciously over-the-top villain this side of a pantomime. (His turn as the Riddler in Batman Foreverseems like a triumph of nuance and understatement by comparison.) Now sporting a bushier moustache to twiddle, he reminds us, again, that nobody in Hollywood can expertly gurn quite like him. It's a tantalising hint of his hyperactive '90s heyday; if only he was putting it to decent material. In fact, it's through Carrey that the film shows rare flashes of self-awareness. "I don't want to die like this!" Robotnik screams at one point, during a sequence where he's running from a distinctly Raiders Of The Lost Ark-esque boulder. "It's derivative!" It's a decent, funny line — and maybe more shrewd than the filmmakers were intending.