When tangled universes, complex mythologies and dystopian malaise are still the running trend in sequels, it's a breath of fresh air that the plot of Paddington 2 is, in essence: Paddington tries to buy a nice birthday present and it goes wrong. It goes wrong rather drastically, but it's a pleasingly straightforward plot. This splendid sequel, like the first, shows that you can make a brilliant film by doing simple things very, very well.
A pure delight. As sweet and sharp as, well, marmalade.
The world of Paddington is much as we left it. It's London, but a version far removed from reality, where even newsagents live in multimillion-pound Georgian villas — as fantastical a notion as a talking bear. It's now, but not. People use cassette tapes, steam trains pootle past in the background, everyone has a landline, yet kids wear Kanye-esque shutter shades and T-shirts with LCD panels, and a main character works in The Shard. It's a time that's never been; a very subtle form of fantasy. There, Paddington lives with the Brown family, beloved by all. When he sets his heart on buying his elderly aunt a pop-up book, which is beyond his budget, he has to save to up. Just a day away from earning enough, the book is stolen. In trying to apprehend the thief, Paddington is arrested as a suspect, sent to jail and the Brown family have to fight to clear his name.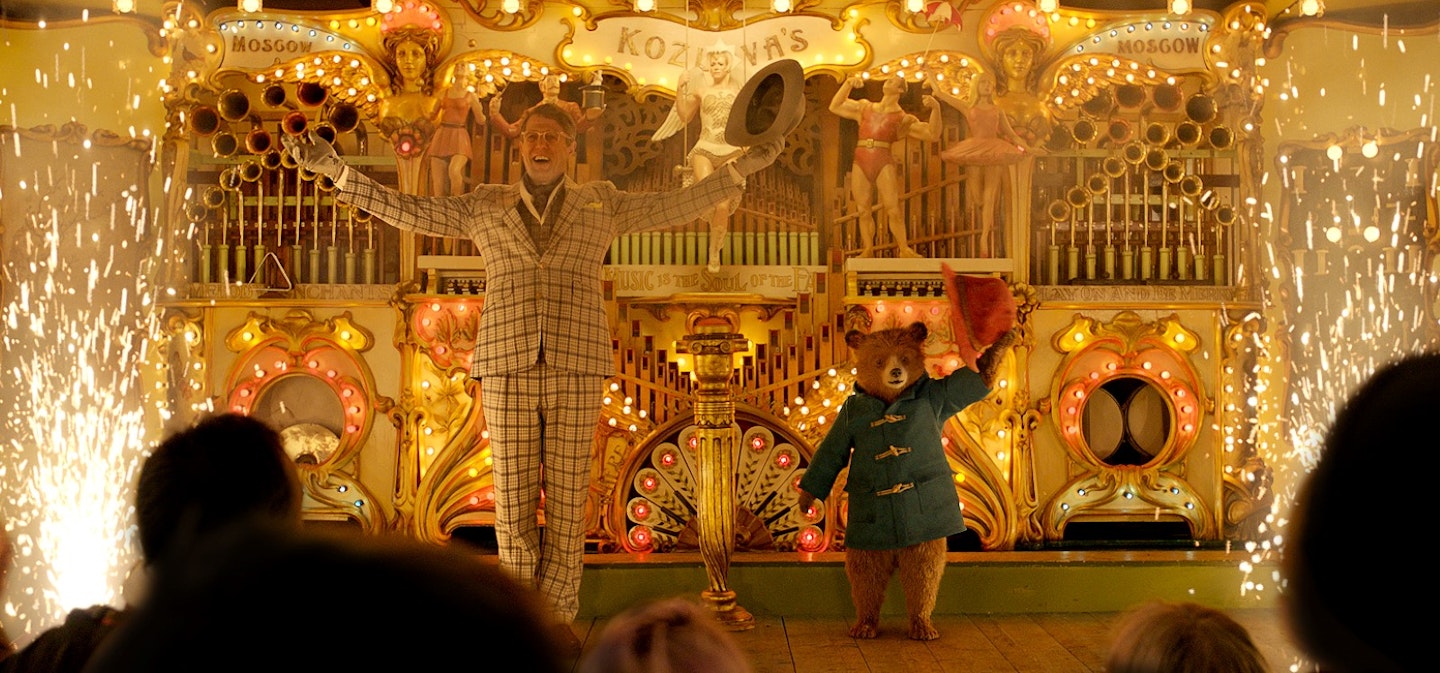 Paul King should be forbidden from ever passing the series to another director because he has such a well-tuned sense of Paddington's tone. It's cute, but not twee. It's for all ages, but jokes aren't divided into kid-friendly and 'for the grown-ups'. It mostly makes fun of circumstances, not people. There's so much warmth to it and not a hint of cruelty. There are wonderful sequences of physical comedy, with Paddington like an ursine Charlie Chaplin, messing up a haircut, washing windows with his entire furry being, or doing the laundry in prison and turning everyone's uniforms pink.
King's visual comic timing is impeccable. He never oversells. For example, he reveals the film's title with Paddington writing his name on a misty window, then to better see through the window, smudging away the mist, in the approximate shape of a 2. That's such a tiny, fleeting moment, but it's so clever. His film is full of touches like that; tiny moments of comedy brilliance or visual dazzle, brushed past without fuss. Paddington doesn't like to make a fuss. Except when it comes to the bad guy.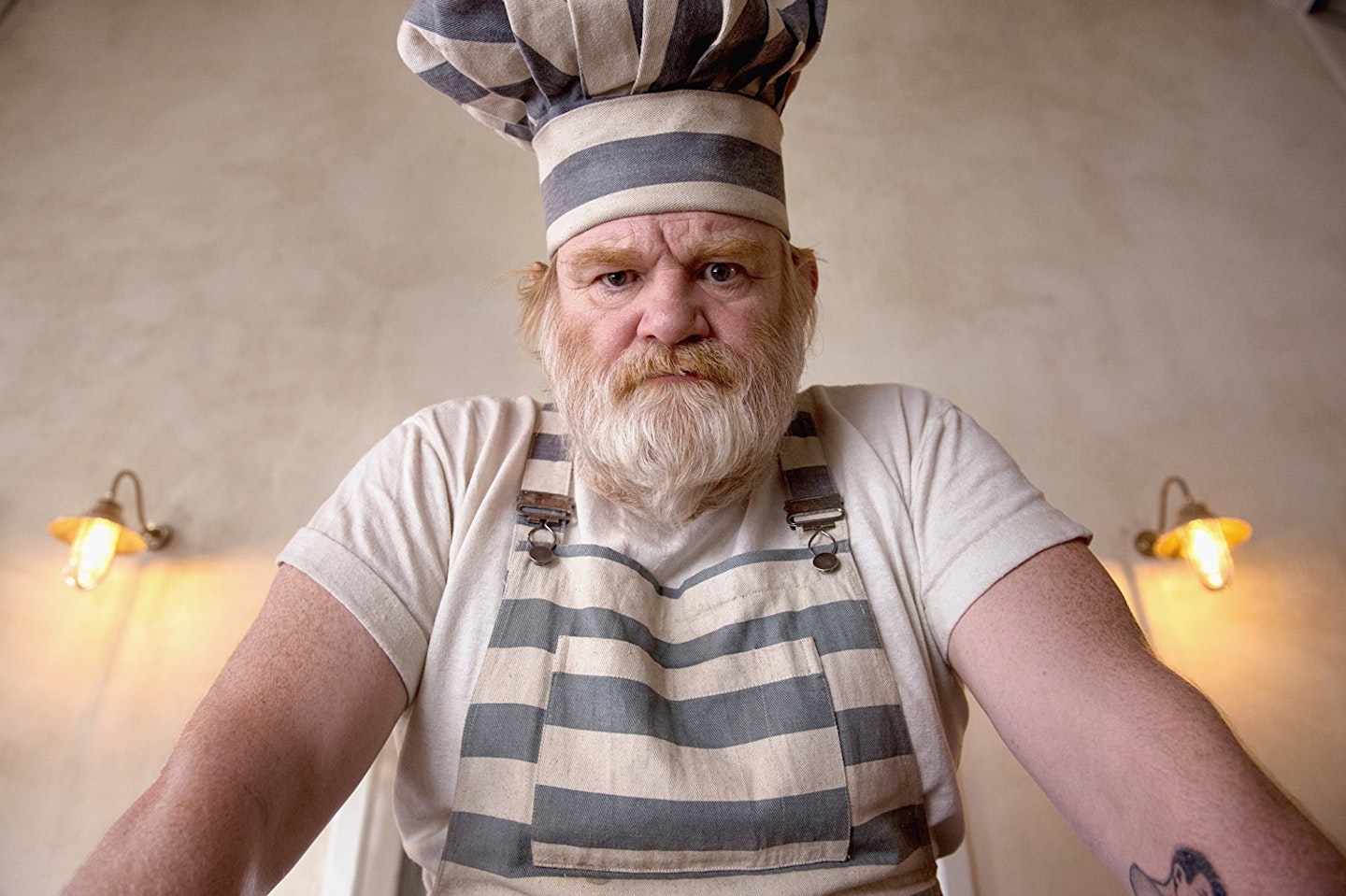 Filling the villain shoes this time round is Hugh Grant. Those shoes runneth over. As Phoenix Buchanan, a past-his-prime actor, now the face of "Harley's gourmet doggy din-dins", he performs his heart, lungs and every other innard out. Every second is joy. Buchanan's scheme to steal Paddington's coveted book involves dressing up in a variety of costumes — nun, armoured knight, vagrant with the dodgiest cockney twang since Dick Van Dyke — and Grant passionately throws himself into the dressing-up box. His directorial instruction seems to have been, "Marvelous, darling, but camper." He goes over the top and then back round for another leap.
Paddington 2 is every bit as enchanting as the first, perhaps even more so, but it feels arbitrary to pick a winner. The film is a pure delight, as sweet and sharp as, well, marmalade, really.