In his poem Moors, Ted Hughes describes that particular part of the Yorkshire landscape as "a stage for the performance of heaven". It is this Yorkshire, brutal and beautiful, that Francis Lee conjures for his lyrical debut, God's Own Country.
The film opens on the moors before dawn: an isolated house, silence, then the sound of retching and spitting as farmer's son Johnny (Josh O'Connor) vomits up beer from the night before.
A stunning love story that in its finest moments is pure poetry.
The starkness of Johnny's daily life is sketched quickly as he rattles through the basic functions he strings together to make a life: he pukes, eats, pisses, grafts, screws, drinks, sleeps. He sweeps the floor, downs a shot, swallows meat without breathing, has wordless sex in the back of a trailer. His human interaction — casual shagging aside — is limited to stilted chat with an old friend and barked orders and muttered disappointments from his disabled father (Ian Hart) and stern grandmother (Gemma Jones). It's an existence, barely. And a bleakness that O'Connor powerfully articulates with slight dialogue and subtle physical cues.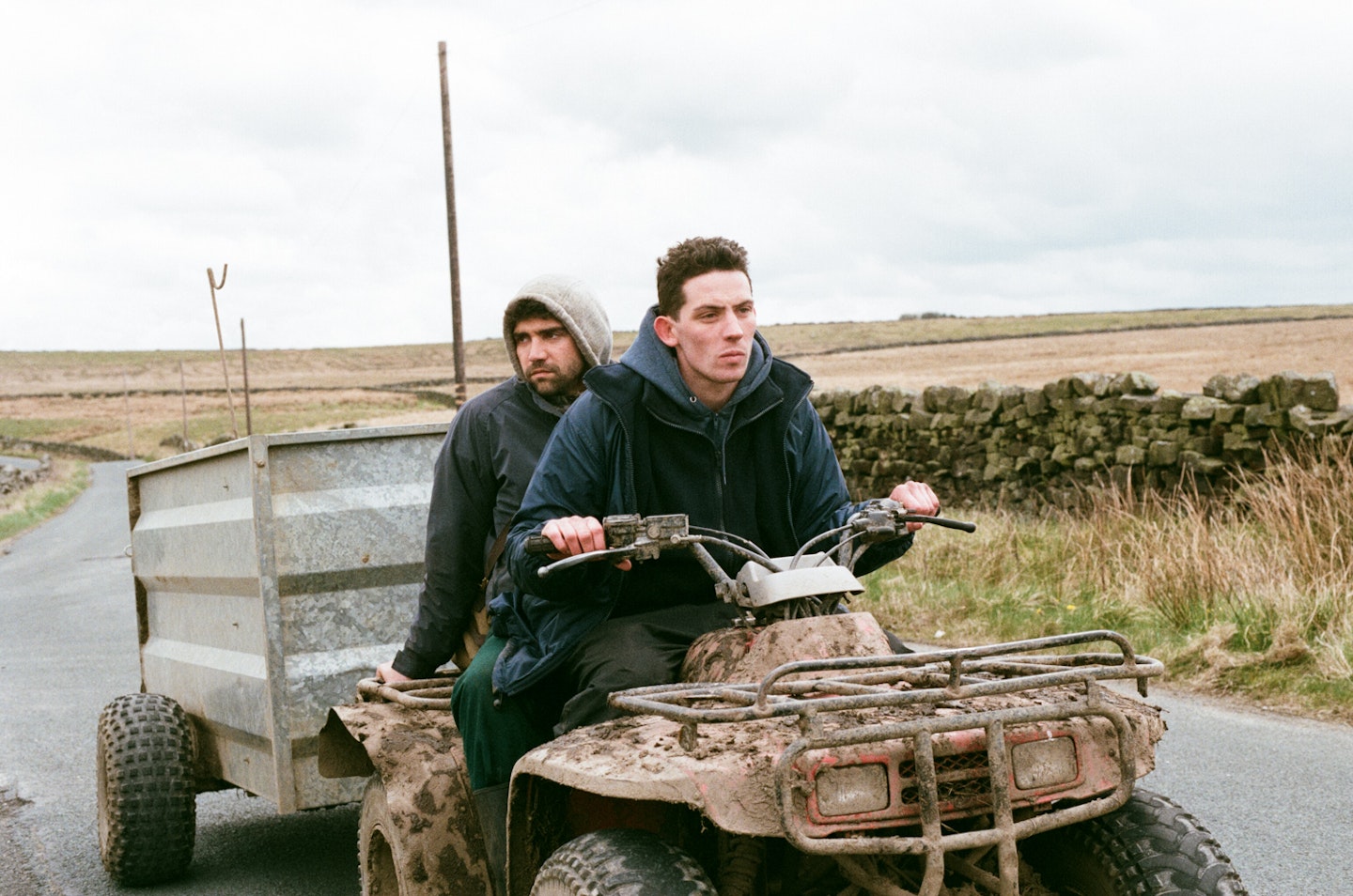 The few moments of tenderness are found in nature, with his animals — Johnny's shoulders sag as he strokes their flanks, whispers softly in their ears. Hughes once wrote he "made the association, somehow, between the world of animals and the 'real thing' in human beings", and Lee ruminates on this absence of ego, with Johnny able to be his true self in these fleeting moments.
Johnny's rescue, though he doesn't know he needs it, is in the form of Romanian Gheorghe (Alec Secareanu), who comes to work on the farm for a week. Overnight, Gheorghe introduces warmth to Johnny's world (and those around him). He makes him taste and touch, breathe and feel. He kisses him softly. He places daffodils on the dining table. When a runt is born, Gheorghe pulls mucus from its mouth, breathing it back to life while Johnny looks on, the scene utterly foreign.
To compare this film to Brokeback Mountain is to be entirely reductive and deny God's Own Country the credit it so deserves. This is a full-throated, full-hearted gay love story. What it isn't, necessarily, is a film that explores the politics of gay relationships or the politics of oppression. The fight is not with the exterior world (the bigotry on display is actually Brexit-Britain xenophobia), but the interior world. And it's in this clattering clash of Johnny's old reality and the new one opening before him where O'Connor is truly exceptional – "I don't want to be a fuck-up anymore," he says, a simple sentiment that becomes utterly devastating in his mouth.
Ultimately, it's about the transformative power of love. Not simply between Johnny and Gheorghe, but Johnny and his family (the scenes with Ian Hart are beautifully observed).
It's a stunning debut from Lee, who confidently eschews high drama and seismic change writ large in favour of delicately drawn shifts that carefully, quietly devastate the heart.