The Game Night poster features the following eight words: "From the guys who brought you Horrible Bosses". It almost sounds like a warning. But, contrary to those expectations — John Francis Daley and Jonathan Goldstein prove, as a directing duo (they only wrote Horrible Bosses), to be a winning team.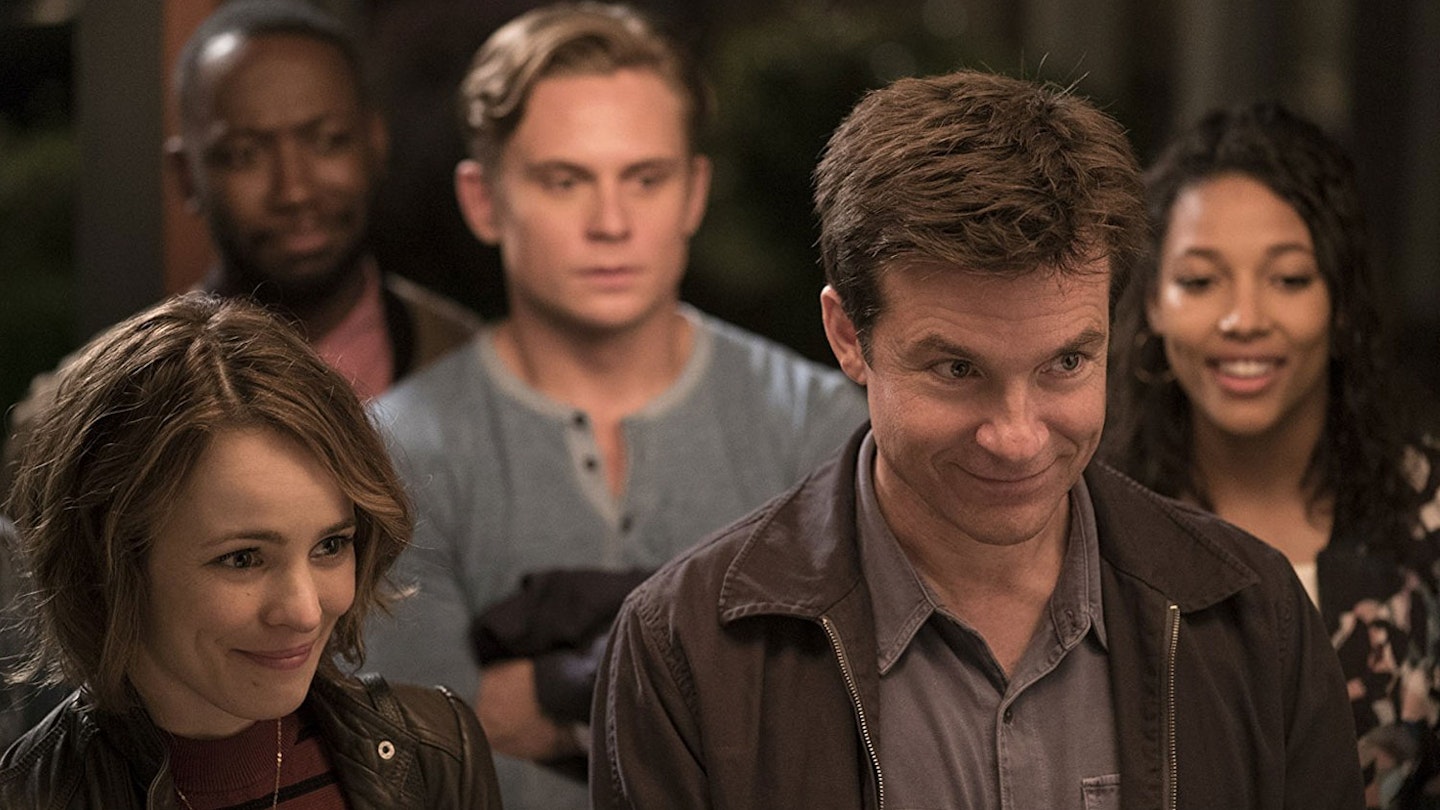 Annie (McAdams) and Max (Bateman) are a married couple whose weekly game night acts as a welcome distraction to their ongoing debate about whether to start a family (she's pro, he's against). But their sacred tradition falls apart like a Jenga set when Max's irritatingly successful brother Brooks (Chandler) stages an elaborate murder mystery — only for it to be interrupted, forcing the pair and their pals to save him from actual criminals. What follows is an absurd, incident-strewn quest to not only meet the thugs' demands but also discover why Brooks was the target in the first place.
It boasts a witty, razor-sharp screenplay and a fleshed out story.
While some beats are predictable — there's a particularly saccharine moment during a game of Pictionary that jars given all the surrounding madness — Game Night throws plenty of inventive twists at the audience, mostly at the characters' expense. And it's never afraid to call itself out on how on-the-nose it can be at times, either; "This is some full-circle bullshit," Max whispers to himself while he mimes a plan of action to Annie during a fraught moment. Bateman's deadpan schtick has rarely worked better. It also helps that McAdams and Bateman have palpable chemistry, especially during a standout scene involving rubber gloves, a bottle of Chardonnay, a squeaky toy hamburger and a bullet-removal attempt.
And amid the chaos that ensues over its 100-minute run, the film doesn't skip on giving its supporting characters something to do either. Lamorne Morris' Kevin becomes hell-bent on finding out which celebrity his childhood sweetheart-now-wife could have possibly slept with after an awkward round of Never Have I Ever. Elsewhere, the handsome dimwit of the group, Ryan (Billy Magnussen), finds himself unexpectedly falling for Sarah (Sharon Horgan) — the "brainy and British double threat" he invited from work in an attempt to put an end to his perpetual game night flunks. It's Jesse Plemons who steals the show, though, as Max and Annie's dead-eyed, Westie-loving neighbour who wants nothing more than to be included in their Saturday night soirées.
But Game Night isn't just after mindless laughs. Rather than resorting to slapstick it boasts a witty, razor-sharp screenplay and a fleshed out story. And, with Max and Annie's discussions on both fertility and future at its centre, characters you'll care about. And how often can we say that about a comedy?