Lawful good news from the set of Dungeons & Dragons: Honour Among Thieves: Chris Pine is certain that, this time around, the attempt to turn the tabletop game into a movie has rolled a 20. We have, of course, been here before. In 2000, the attempted adaptation Dungeons and Dragons absolutely tanked. But did that iteration have Game Night directors John Francis Daley and Jonathan Goldstein acting as dungeon masters? No. It had Tom Baker playing an elf, and not a lot else.
In the intervening years, fantasy tabletop gaming has had a big glow-up – thank you, Stranger Things – and now, finally, the fandom is getting another crack at a movie. And with the game's publishers, Wizards Of The Coast, on hand, the new attempt is staying true to the source. "I think we benefitted from having Wizards Of The Coast involved, so we could make something that was in line with the world," Pine tells Empire in the upcoming Mandalorian Season 3 issue. "But you also need to have artists with a perspective to bring it to life, and I credit John and Jonathan with having a viewpoint. They can own it and either cry victory or fall on their sword, so to speak. But it's not diluted, and I feel quite proud of that. I think we made a film that both players and non-players will like."
Goldstein, who played Dungeons and Dragons as a young warlock, also reckons that whether you've spent untold hours on your own campaigns or you only discovered the concepts of gelatinous cubes and owlbears a few fractions of a second ago (when you read them in this sentence), you'll have a wild old time. "We created each sequence in a way that, if you know nothing about D&D, you're still gonna enjoy it, because it's not specific to your knowledge of the game," says Goldstein. "I would always go back to, 'Would my mom understand this?'" Well, here's an Honour Among Thieves fact that literally anyone can understand: Hugh Grant plays a con artist called Forge Fitzwilliam in it. Yes please.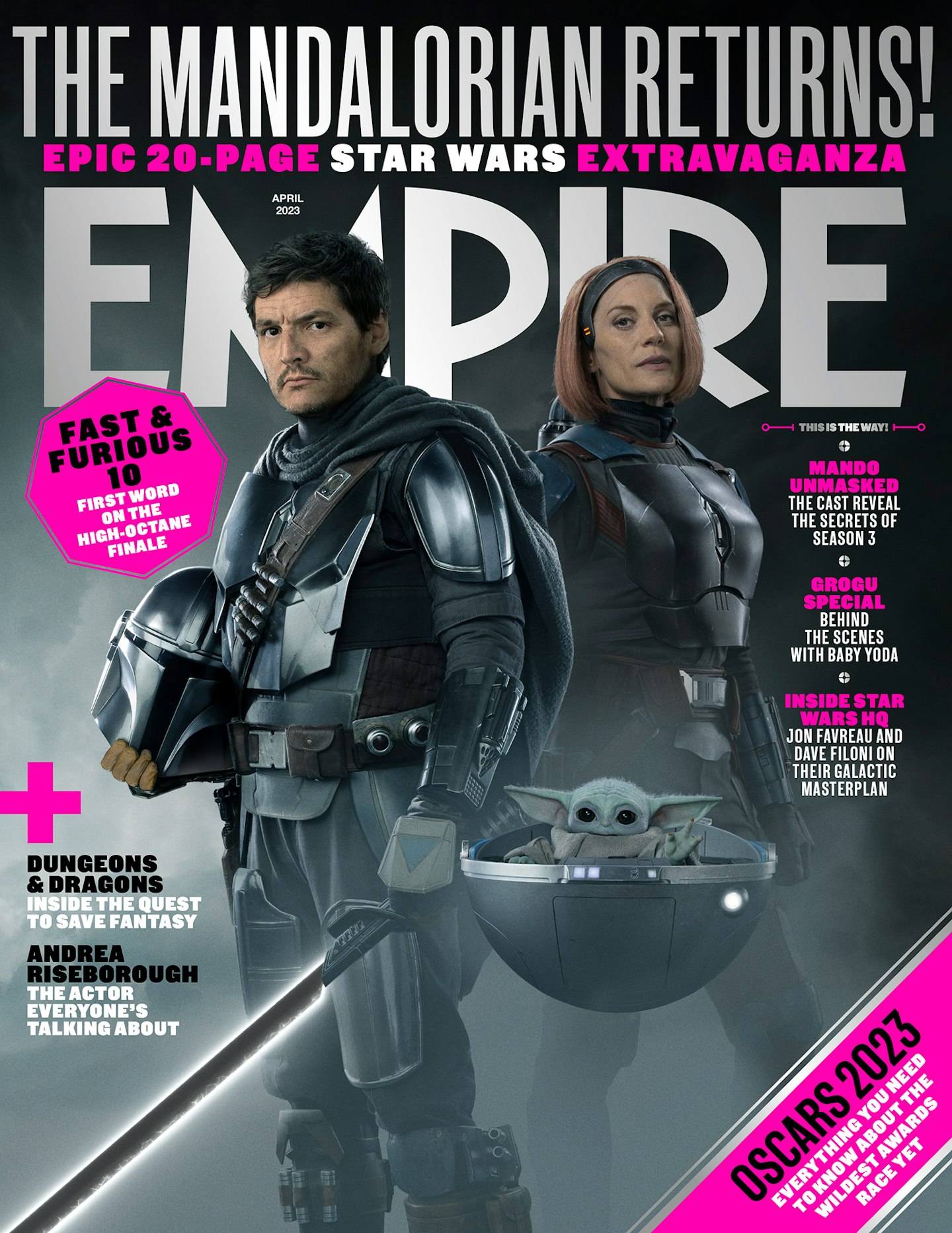 Read Empire's full Dungeons & Dragons: Honour Among Thieves feature – talking to Pine, Goldstein, Daley, plus Michelle Rodriguez and Hugh Grant – in The Mandalorian Season 3 issue, on sale Thursday 16 February. Become an Empire member here to access the issue in full on launch day, or pre-order online here. Honour Among Thieves comes to UK cinemas on 31 March.