Black Mirror. Heart Of Stone. The villainous 'Entity' in Mission: Impossible – Dead Reckoning Part One. A.I. isn't just reaching its digital tendrils further and further into our real lives these days, it's also appearing more and more on screen, too. That trend continues with The Creator, the epic new sci-fi from Monsters and Rogue One director Gareth Edwards. Set in a not-too-distant future and starring John David Washington, The Creator imagines a world where advancements in A.I. technology have caused the world to split into two factions – those trying to erase it and the robots it spawned, and those fighting for their freedom.
As for that titular 'Creator', though –  aka. the person who actually developed the A.I. that's sending these massive ripples through society – we, and even Edwards, are not sure of their identity. Speaking exclusively to Empire for our new Dune: Part Two issue, the director compares them to a real-life scientist responsible for unleashing a groundbreaking weapon on the world – one that's been taking over cinemas for weeks now. "They're the Oppenheimer of AI," Edwards says, "and there's been this big manhunt for them for years. On one side of the world, they're an Osama Bin Laden figure — public enemy number one. On the other [New Asia], they're a god, a messiah, and people will fight to the death to defend them."
Edwards has populated his A.I.-driven world with a huge variety of robots – such as the one seen in Empire's exclusive image above, in a shot taken from a sequence filmed at Sapan Mon Bridge in Thailand, one of the filming locations used for 'New Asia'. The director was keen to make his robots stand out from movie droids we've seen before, and avoid the sci-fi trope of a seemingly human character being revealed as an android all along. "I wanted to take that off the table," he says. "In this film, it's visually very clear who is AI and who isn't. Even with the more humanoid ones." Edwards took more of a Charles Darwin-inspired approach, so as to show the stages of progression in the robots' functionality. "I wanted something like that classic 'from-ape-to-man' silhouette,'" he tells us. "So, you can see the evolution of the robots, from early, boxy, Sony Walkman-like ones, all the way up to the more visually sophisticated ones with human faces, which are called 'simulants'."
It wasn't just the robots' outside that Edwards considered carefully – a lot of thought went into their inner emotions and motivations, too. "They're all as intelligent as each other, and treat each other equally," he says. "In [our] first test footage, where we turned the monk into a robot, it got me thinking, 'Why would a robot be a monk? What do they believe in?' Concepts that used to exist purely in the realm of religion are now overlapping with science: reincarnation, life after death, being conscious beyond your physical body. The idea of AI having these spiritual thoughts is a big part of why I wanted to do the film. The Creator is the robots' 'God' — and the same person the Americans are trying to kill."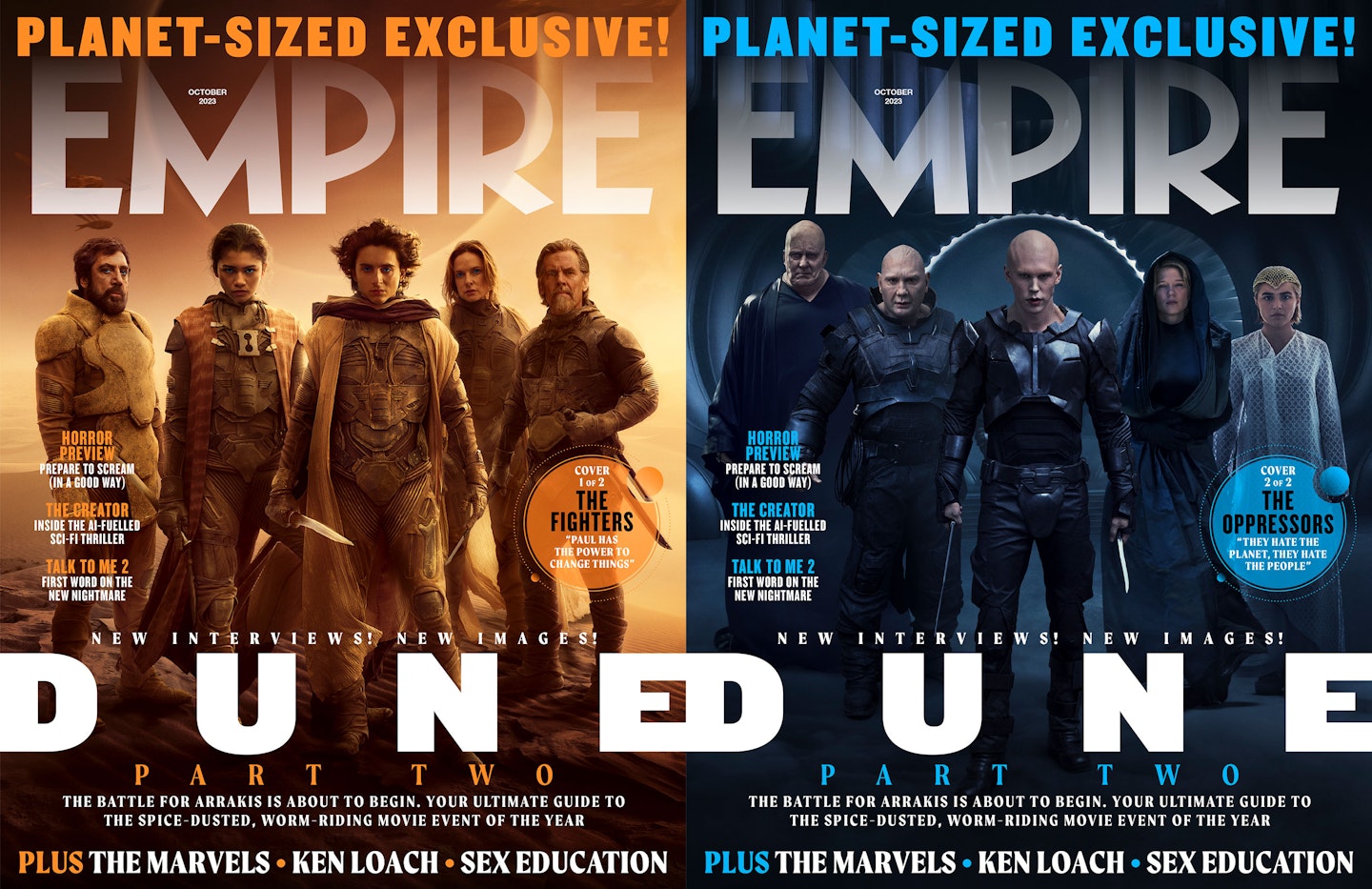 Read Empire's exclusive The Creator feature in full – breaking down the world, tech, characters and inspiration of the film in detail with director Gareth Edward – in the new Dune: Part Two issue, on sale Thursday 31 August. Pre-order a print copy of Cover 1 or Cover 2, or become an Empire member to access the digital edition on launch day. The Creator is in cinemas from 29 September.