Nearly two decades since Jigsaw Killer John Kramer sent his first set of victims on a bloody, sadistic thrill-ride which made you want to puke with both excitement and revulsion, we're due the tenth Saw film, Saw X, in a matter of weeks. Finding ever more inventive ways to make you go "Oh, God, no" is a tricky task – and in the new issue of Empire, Saw X director and franchise veteran Kevin Greutert says this time they've looked back to the future. Tobin Bell's Kramer hasn't been around the franchise for a little while, but for Saw X the original Jigsaw, with his inventive approach to life-coaching, is back, big-time.
"Kramer is the centre of the story," confirms Greutert in Empire's epic Horror Preview in the Dune: Part Two issue. As longtime Saw stans will know, John Kramer died at the end of Saw III and the franchise has managed to work around that fact with evermore gymnastic ideas: there have been secret Kramer fanboys and successors anointed by the Napoleon of really grim murder conceits, in the trickiest timeline this side of a Christopher Nolan movie (or a Fast & Furious sequel). Saw X is getting around that, though, with a simple time jump back to a period between Saw I and Saw II when Kramer traveled to Mexico in hopes of a treatment for his terminal cancer. "They tried to make the last Saw without Tobin," Greutert says, "and to me, that was a pretty gutsy move." (That's a very tactful euphemism for 'definitely not what I would have done' there.)
Indeed, Greutert says his Saw X will feature Kramer "more than in any other Saw," and after a more expansive detective-thriller conceit last time around, and the escalating flesh-shredding carnage of previous sequels, Greutert teases a return to a grittier tone. "This one has pulled back to a somewhat more realistic level," explains Greutert. "Not maybe Saw I-level simplicity, but close. The more that the audience can get the sense that a smart engineer – which he is – could figure out what to do with these parts and make it work, the better." The other big change is a perspective shift from the terrified subjects of Kramer's games to Kramer himself. "[Saw X] is an emotional journey that you go on with John Kramer, and less a slaughterhouse that you experience from the point of view of the victims. Obviously there will be people that can't handle it, but I think it has a good chance of appealing to people beyond gore freaks."
Don't worry though, gore freaks: we're willing to bet you'll be more than catered to as well.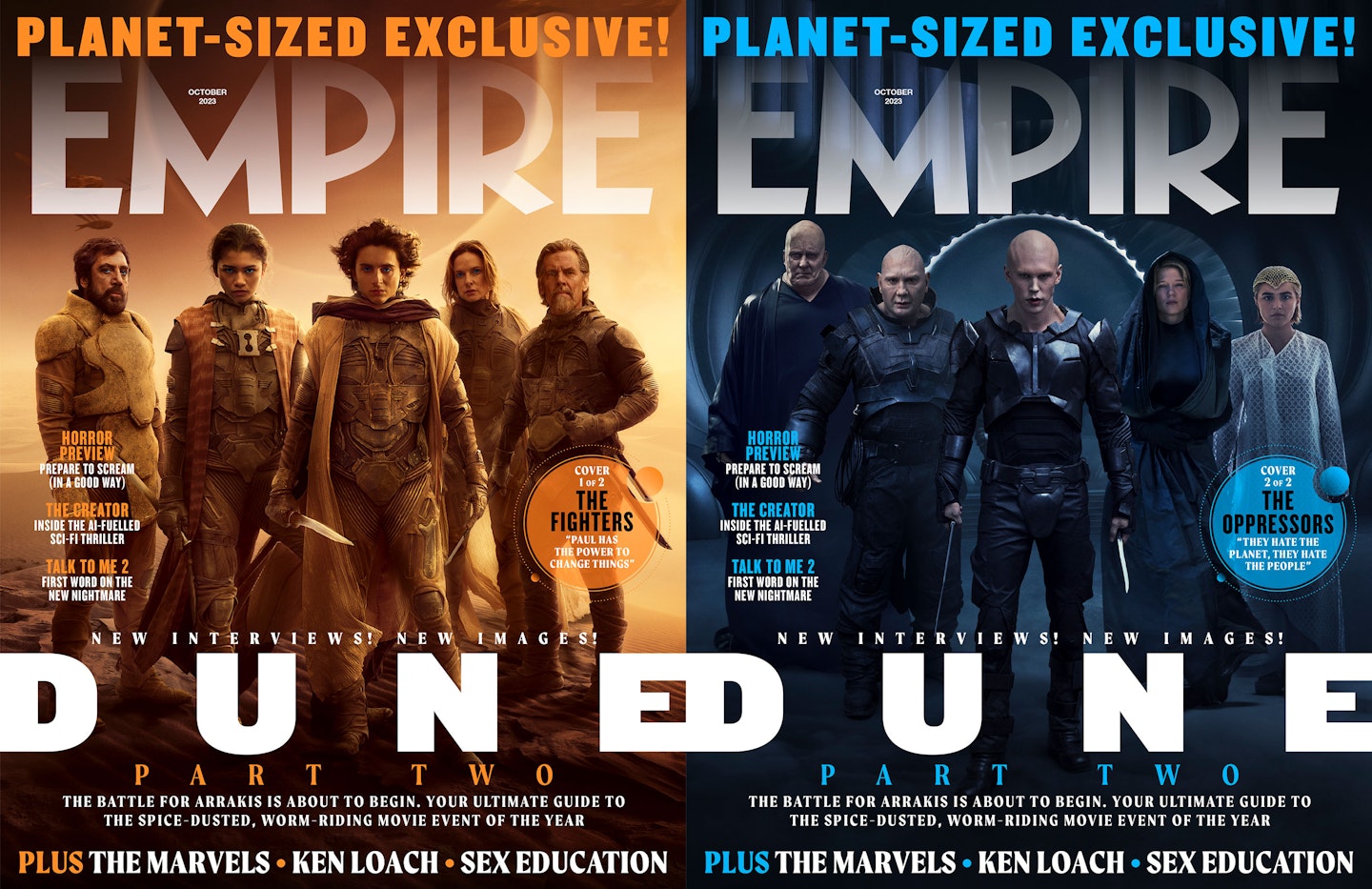 Read Empire's full Saw X feature in the Dune: Part Two issue – part of our major Horror Preview, also featuring The Exorcist: Believer and Five Nights At Freddy's – on newsstands from 31 August. Pre-order a print copy of Cover 1 or Cover 2, or become an Empire member to access the digital edition on launch day. Saw X comes to UK cinemas from 29 September.