Hot on the blue suede heels of Baz Luhrmann's Elvis, Sofia Coppola's Priscilla Presley biopic Priscilla looks set to be as intimate and authentic as Elvis was glittery and bombastic. And in the central role of Coppola's film is Cailee Spaeny, who's already caught attention in the likes of Bad Times At The El Royale and Devs, and is next blasting off to battle Xenomorphs in next year's Alien movie. Priscilla, then, marks a considerable change of pace for the actor, who speaks to Empire in the upcoming David Fincher issue about her preparations for taking on the role of the young Presley – including meeting the woman herself.
Spaeny and Presley met a couple of times and spoke on the phone on numerous occasions before Spaeny played the part, and a few nuggets of gold helped Spaeny get into the right headspace – including a story about the first time Priscilla met the King at the age of 14. "She couldn't eat the whole day before she went," Spaeny says. "She was starving when she got there. She was offered a bacon sandwich there, and she said, 'No, no, I'm not hungry.' She was like, 'I can't eat a bacon sandwich in front of Elvis! It'd be too embarrassing.'"
Spaeny tells Empire that she relied heavily on Presley's 1985 memoir Elvis And Me, but that she had the story of Mississippi's most famous son in her blood from childhood. "'I'm from the Southern Midwest," she explains. "I was born in Tennessee. My mom was an Elvis-memorabilia collector. We were raised on Elvis – and I obviously knew Priscilla and Elvis go hand-in-hand." The autobiography helped flesh out Presley the woman though. "I knew the iconic moments and photos, but I didn't know her story. I thought that that was sort of astonishing, that her story wasn't as well-known as it should be." In short: Elvis really was only half the story.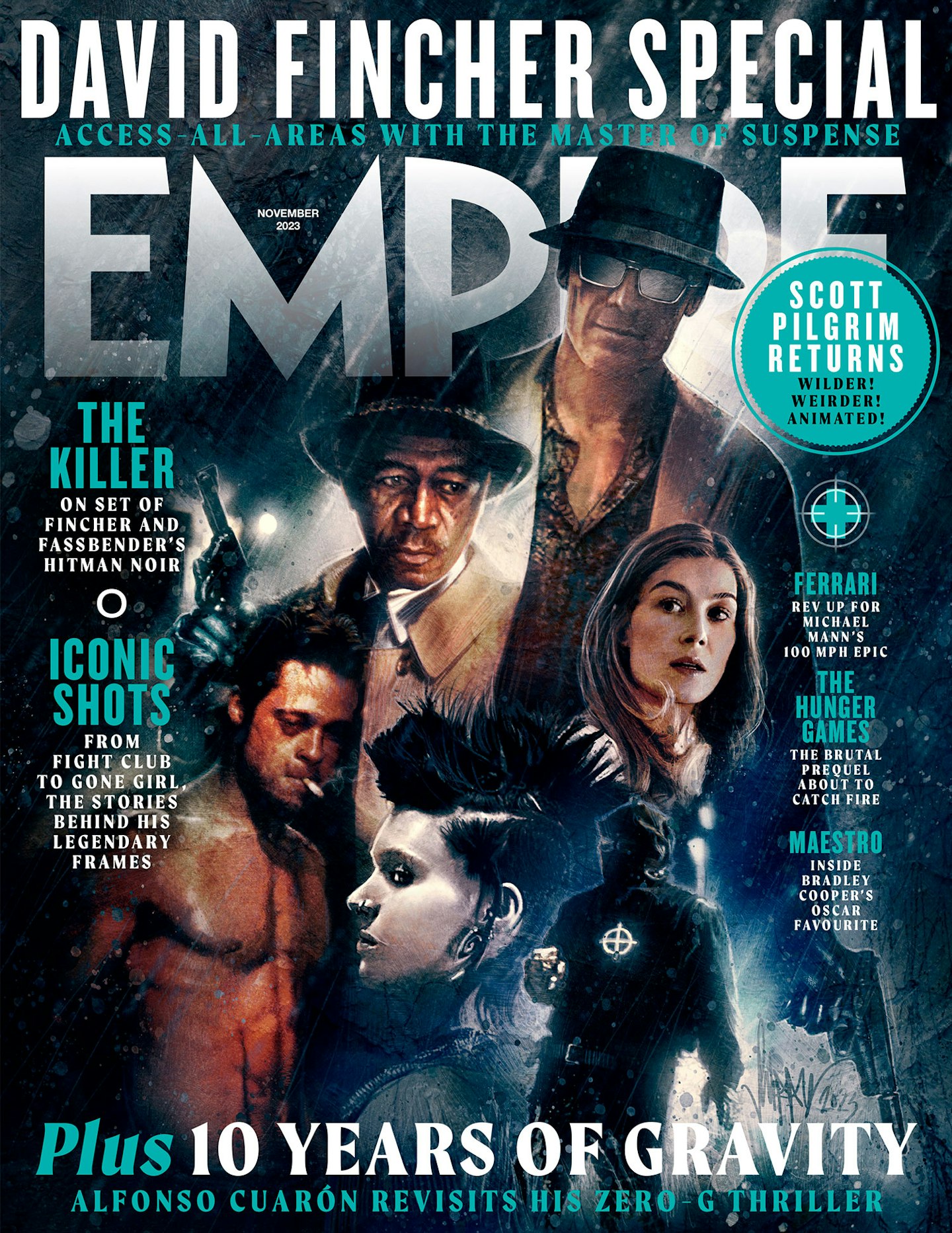 Read Empire's full interview with Cailee Spaeny about preparing for Priscilla – and the importance of her absolutely extraordinary wardrobe – in the November 2023 issue, on sale Thursday 28 September. Pre-order a copy online here, or become an Empire member to access the digital edition on launch day. Priscilla comes to UK cinemas from 26 December.