When he released The Witch in 2016, Robert Eggers proved himself as a filmmaker with an innate ability to chill your very bones. Conjuring up nightmare images, a suffocating sense of sheer dread, and a tone of Earthy naturalism that made his creation feel all-too-real, Eggers' horror debut already looms large over the genre. And while his follow-ups The Lighthouse and The Northman had their deeply unsettling moments (plenty of them, in fact), they weren't full-blown horror movies. Get ready to steady your nerves, though – because his fourth feature is about to crawl under your skin and stay there. His much-anticipated remake of Nosferatu – F. W. Murnau's none-more-influential 1922 vampire classic, re-iterated upon in 1979 by Werner Herzog – is being readied for 2024. And make no mistake: it's Eggers back on the horror beat.
Rather than a mere sprinkling of horror inflections, Eggers is confident in what his Nosferatu sets out to do. "Yeah, it's a scary film. It's a horror movie. It's a Gothic horror movie," he tells Empire in the 2024 Preview issue, featuring the world-first look at the film. "And I do think that there hasn't been an old-school Gothic movie that's actually scary in a while. And I think that the majority of audiences will find this one to be the case." It won't just be viewers experiencing pure terror – as seen above, Lily-Rose Depp's Ellen Hutter, the wife of Nicholas Hoult's estate agent Thomas, will be petrified by the power of the bloodthirsty Count Orlok. "It's even more Ellen's story than previous versions," teases Eggers. "And Lily-Rose is absolutely phenomenal."
The one causing that reaction of utter, wide-eyed shock? Bill Skarsgård, once again pushing the limits of human performance to conjure a creature all his own. "I'll say that Bill has so transformed, I'm fearful that he might not get the credit that he deserves because he's just… he's not there," Eggers says. While it's Skarsgård's own spin on the Count, there will be echoes of past incarnations too, both Max Schreck's and Klaus Kinski's versions. "He felt like honouring who had come before him. It's all very subtle," Eggers explains. "But I think the main thing is that he's even more a folk vampire. In my opinion he looks like a dead Transylvanian nobleman, and in a way that we've never actually seen what an actual dead Transylvanian nobleman would look like and be dressed like." Buckle up, and bolt your windows and doors – a brand new Robert Eggers nightmare is about to unfold.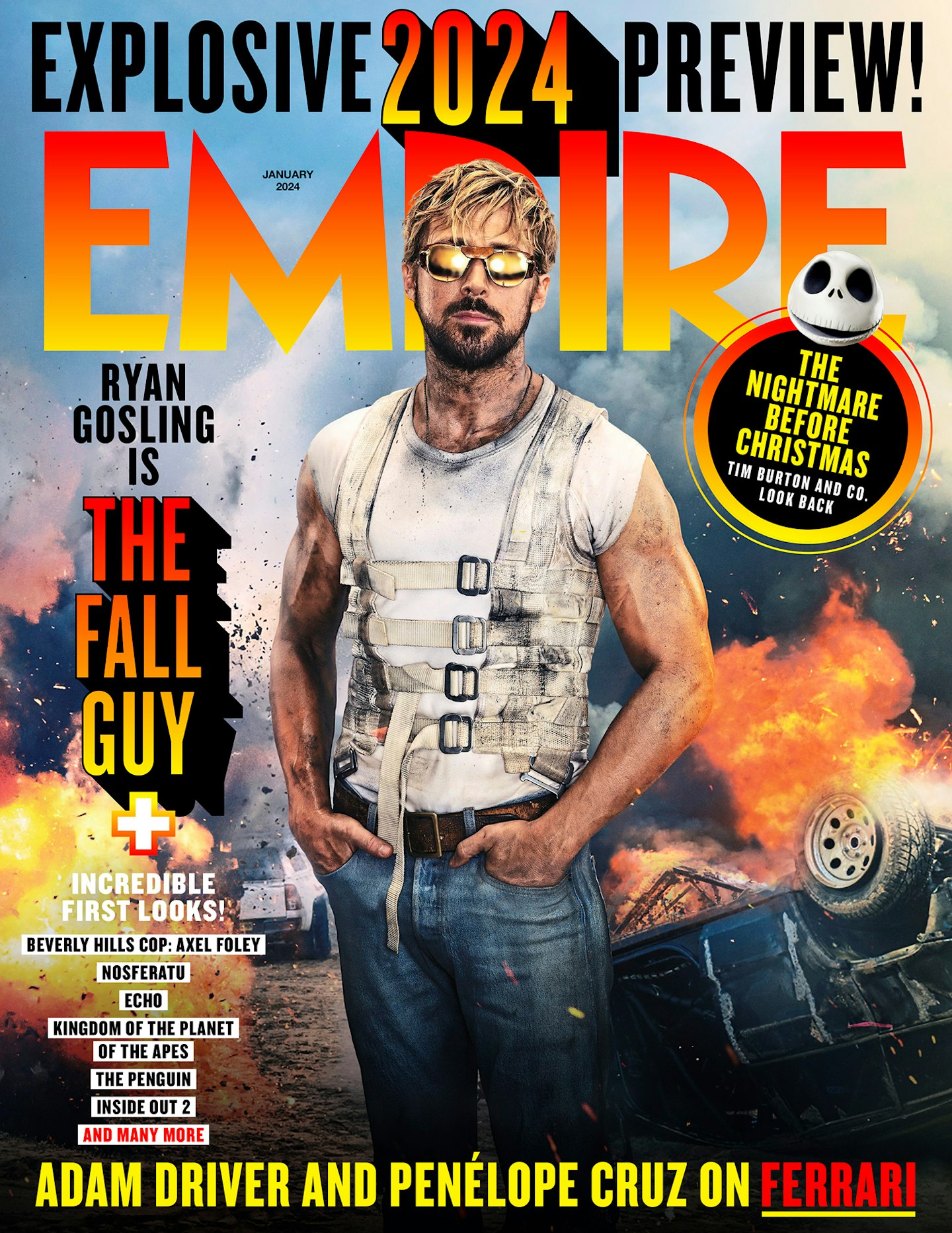 Read Empire's full interview with Robert Eggers on Nosferatu – talking its aesthetic approach, vampire folklore, and his lifelong obsession with the original film – in the 2024 Preview issue, on sale Thursday 23 November. Pre-order a copy online here. Nosferatu is coming to cinemas in 2024.