Whether he's camping out on the edge of a deep dark wood in The Witch, pitching up on a rain-lashed rock in The Lighthouse, or staging epically muddy Viking battle sequences in The Northman, filmmaker Robert Eggers hasn't been known to take the easy route. The director's work often feels primal and ancient, as if freshly unearthed after being lost for hundreds of years, excoriatingly authentic – and he's not holding back for his fourth feature. Next up, Eggers is taking on Nosferatu, following in the footsteps of FW Murnau and Werner Herzog and bringing new life to cinema's most significant vampire tale. As you'd expect, he's going all-out.
"I'm trying to go beyond what I'm capable of," Eggers tells Empire of Nosferatu in the new Rebel Moon issue. "As always, it was a difficult shoot. Last night we were doing a scene on a ship with a lot of rain and waves, and the rain deflector, which tries to blow rain out of the lens, was breaking down and fogging." Expect another earthy and elemental film from a director who isn't afraid to put himself in the middle of the maelstrom. "I spent the past several days working only with Russian sailors on a boat," he says. Thankfully, the scale of The Northman helped prepare the director for another big, bold production – though he's been trying to make his vampire movie for nearly a decade now. "I'm so happy to have made The Northman first and to have learned what I learned," he says. "When I think about the production plan of Nosferatu that we had the first time around, I'm sure I would have somehow pulled it out of my butt, but it's hard not to imagine it being a failure."
Plus, Nosferatu is once again re-teaming Eggers with a regular collaborator: Willem Dafoe. "Willem's up for anything and he'll cut his arm off for the scene," the director says while reflecting on The Lighthouse. "He is a fucking pleasure to work with: he was in The Northman, he was in [the upcoming] Nosferatu, I hope I never made a movie without him." Just, how about a nice, sunny beach comedy next time, eh, Robert?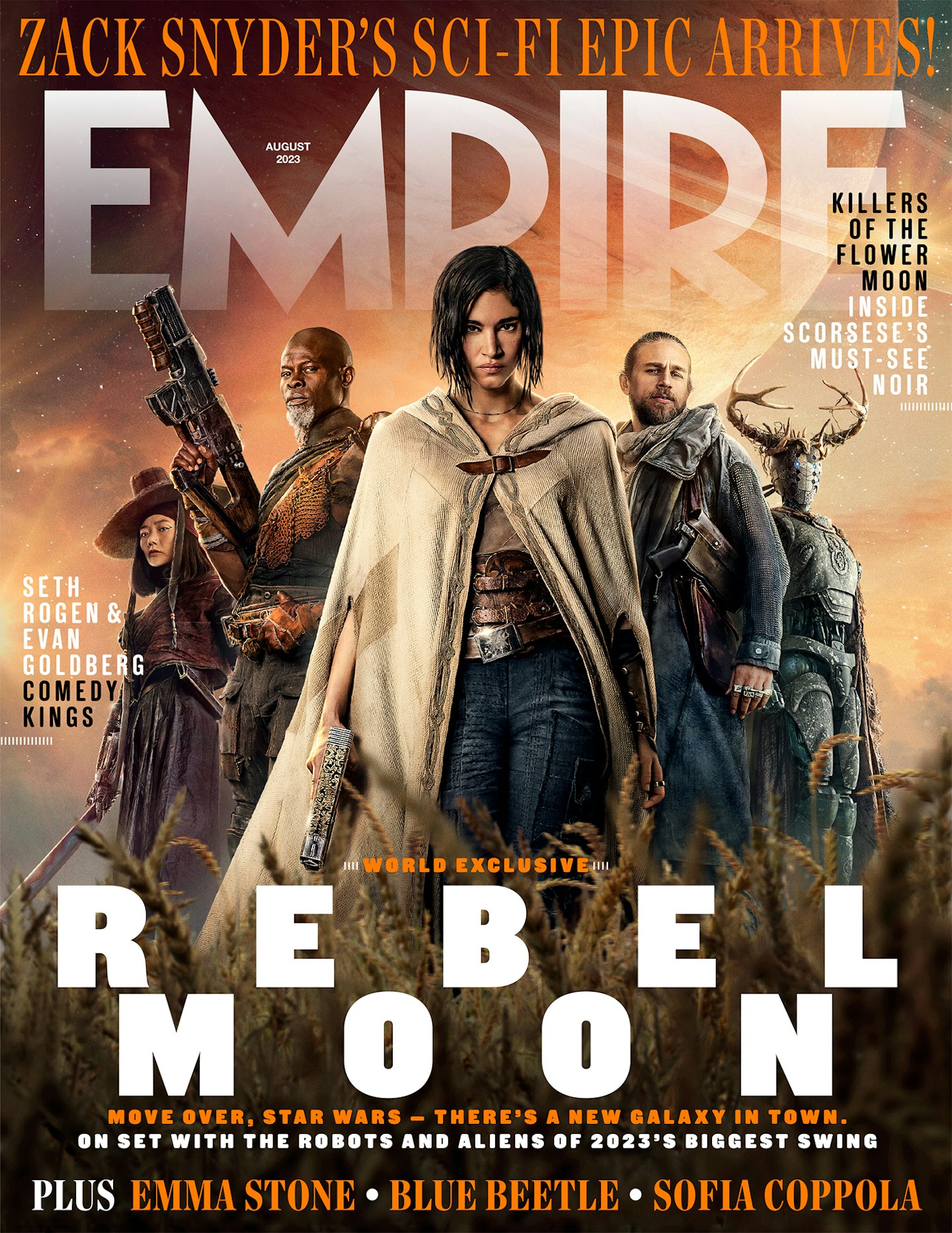 Read Empire's news report on Nosferatu, plus an epic look-back at The Lighthouse with Robert Eggers, in the August 2023 issue. Become an Empire member to access the digital edition in full on launch day, or pre-order a print copy online now here.