If your adrenaline level has just about returned to normal after yesterday's action-packed Extraction 2 trailer, then we have good-bad news for you. The bad news? It's about to rocket way back up. The good news? It's because of another jaw-dropping Mission: Impossible – Dead Reckoning Part One trailer, showing off even more insane Tom Cruise stunts, thunderous set-pieces, a few more snippets of tantalising dialogue, and a sense that the IMF team are in even more danger than they've ever been in before. Which is saying something. We're officially worried. Check out the trailer here:
All aboard! There's so much exciting stuff happening here – more glimpses of that zippy car chase with Hayley Atwell, some swooshy swordplay with Pom Klementieff, an updated look at that Tom Cruise-jumps-off-a-cliff-on-a-bike-and-then-jumps-off-the-bike sequence. And, perhaps the standout, fresh footage from the much-hyped steam train sequence – which not only finds Ethan Hunt fighting Esai Morales' villain on its roof (and seemingly Klementieff in the carriages), but sends the locomotive hurtling off an exploding bridge to boot. Can we see it now, please?!
While there isn't a huge amount of narrative to this trailer, what we do get is intriguing – not just the stuff about Hunt's past coming back to haunt him, with ominous input from Henry Czerny's returning Kittridge; but also Ving Rhames' Luther asking Hunt about his 'ultimate objective', and our hero putting the lives of his teammates above the needs of the (impossible mission). Exactly what has our gang so worried remains to be seen – but since it's a threat so large it requires a two-part story to see out, it seems the stakes are somehow being raised once more. Check out the new poster here.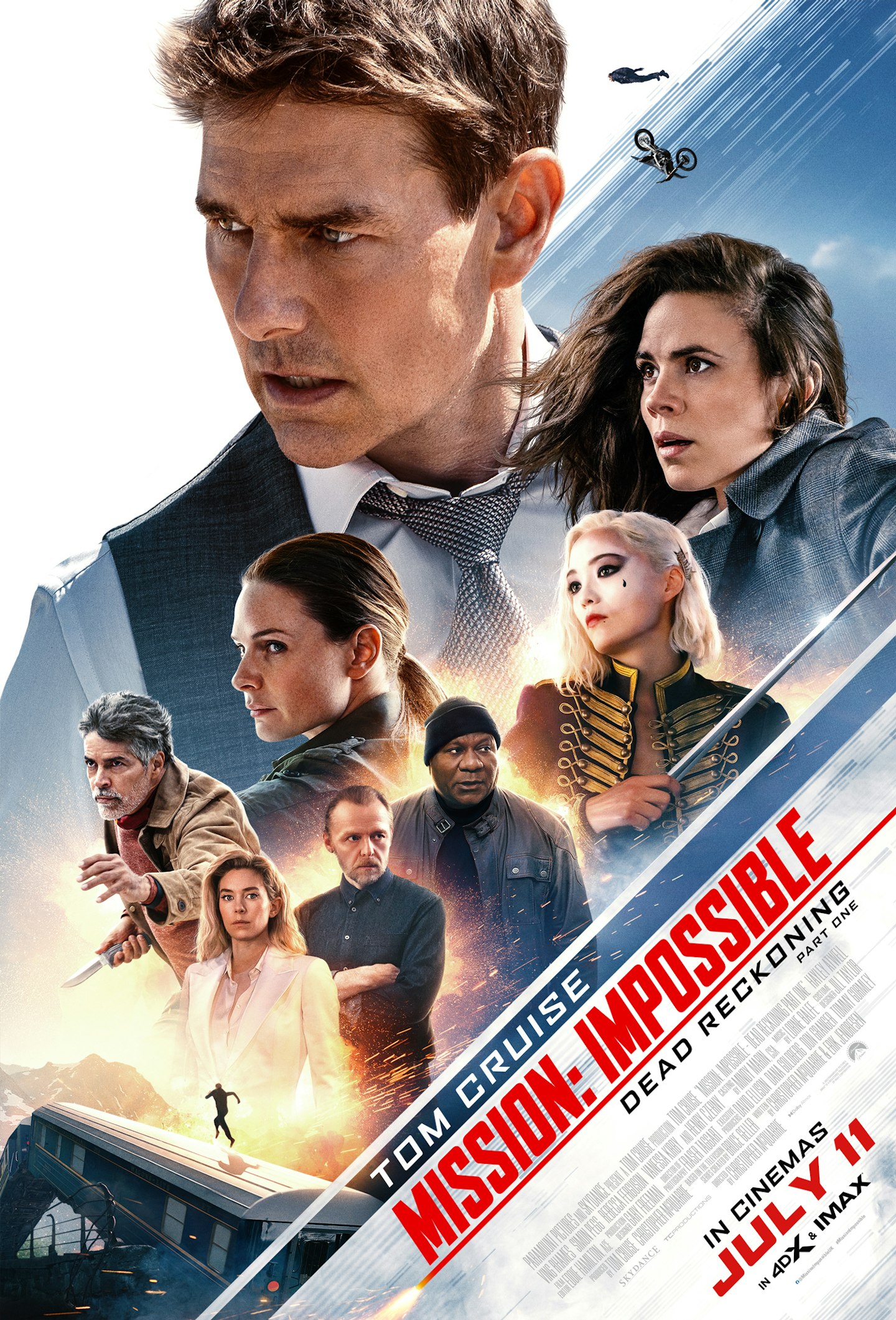 Stay tuned to empireonline.com for an exclusive Christopher McQuarrie trailer breakdown of this very teaser, arriving imminently – and catch Mission: Impossible – Dead Reckoning Part One in UK cinemas from 12 July. And now, breathe.