A fresh film from Martin Scorsese is always something to be thankful for – let alone when he's spinning a crime saga, excavating a story seeped into the very bones of America. By the looks of things, his latest work Killers Of The Flower Moon is another masterpiece – illuminating the story of the Osage people who were murdered by white colonisers for the oil-rich land they resided on in the 1920s. And while one of the film's biggest draws is the on-screen union of De Niro's twin muses, Robert De Niro and Leonardo Di Caprio, another name is being lauded out of its Cannes debut: Lily Gladstone.
In the film, Gladstone plays true-life Osage woman Mollie Burkhart, whose relationship with her husband Ernest (Di Caprio) forms a significant thread in the story. For all the genres at play in the story, Gladstone has her own position on where Flower Moon lands. "A lot of people are really wanting to call this 'Martin Scorsese's Western'," she tells Empire in the new Rebel Moon issue, noting that it's "a great American tragedy" instead. "With natives and Westerns, we are so dehumanised that it just kind of feels like we're part of the landscape – instead of humans that are telling a story," she explains.
Much has been made of how Scorsese refined and reconfigured the perspective on the story in pre-production – adapting David Grann's non-fiction book – with the help of people from native and indigenous communities. For Gladstone, the dynamic between Mollie and Ernest rang particularly true. "Having grown up on my reservation in Montana, in the American West and Indian country, it was very familiar to see this goofy, exaggerated cowboy sort of a character falling for a really self-possessed native woman," she says. "That's just such a familiar dynamic. And that was backed up by a lot of community stories that we had heard." Scorsese is back – who's ready to be blown away?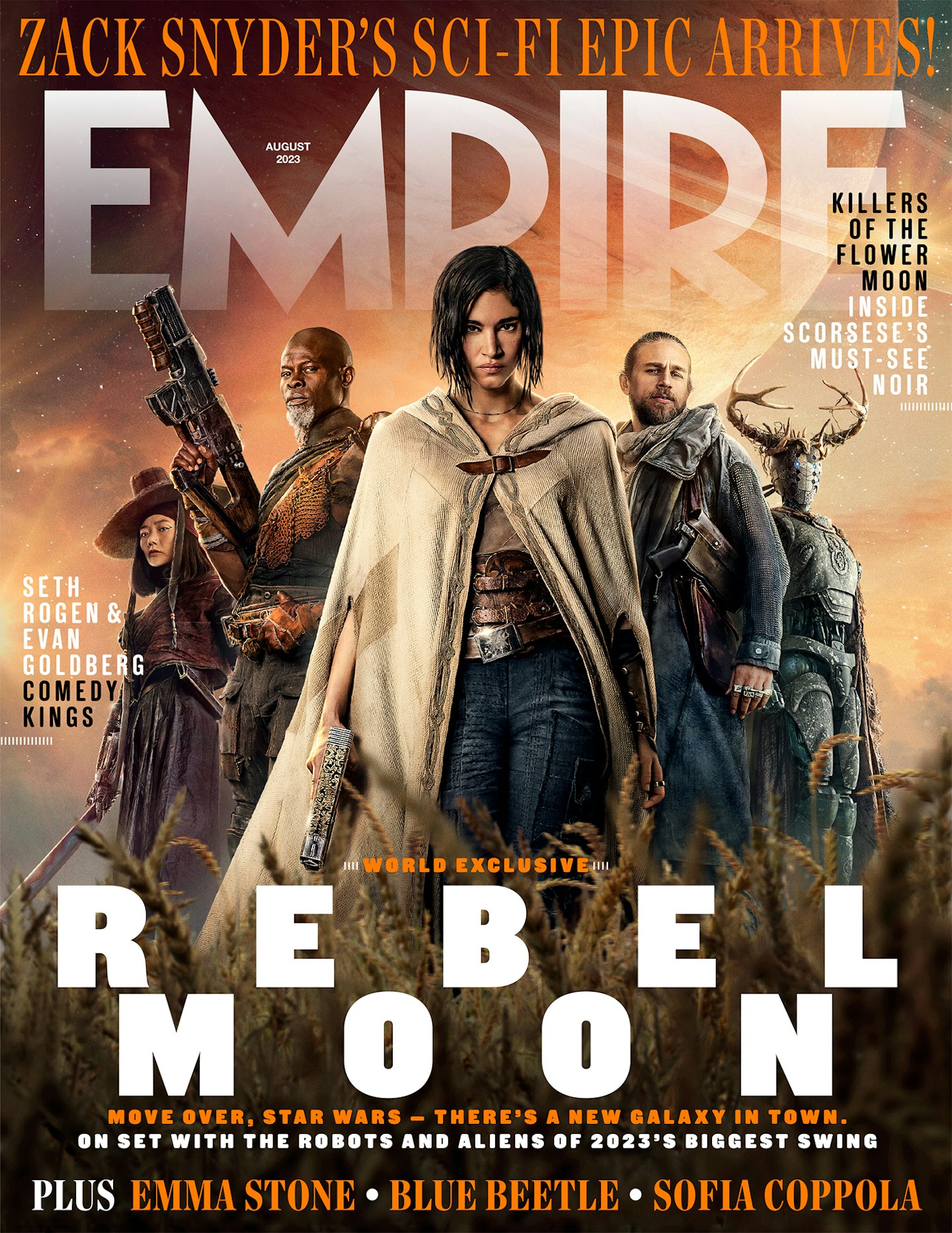 Read Empire's full interview with Lily Gladstone on Killers Of The Flower Moon in the August 2023 issue. Become an Empire member to access the digital edition in full on launch day, or pre-order a print copy online now here. Killers Of The Flower Moon is in cinemas from 20 October and on Apple TV+ at a later date.