The world wasn't ready for M3GAN – the killer doll whose comedy-tinged horror film blasted into the box office and made a major splash with cinemagoers. With its tongue-in-cheek tone and instant-hit new horror star, M3GAN – devised by James Wan, penned by _Malignant'_s Akela Cooper, and directed by Gerard Johnstone – made a killing in more ways than one. It didn't take long for a sequel to be confirmed by Blumhouse, and the head of the studio is ready to assure fans that there's plenty more in the tank for fresh M3GAN mischief.
"James Wan is one of the most creative, inventive people I know," Jason Blum tells Empire in the upcoming The Mandalorian Season 3 issue, confirming that ideas are already flying for M3GAN 2.0. "He's an idea machine, and as we were winding up the movie he had about seven different ideas of what the sequel could be." While the end of M3GAN –SPOILER WARNING – saw the initial doll bite the dust, it was strongly suggested that she had (in true AI style) uploaded herself to the world wide web. How she chooses to wreak havoc next time (and how she gets herself back in the iconic body that made her an instantly-recognisable new horror icon) is up to the creatives to figure out.
Crucially, though, they're taking their time on working up the second film, which isn't due to hit screens until January 2025. "We've got to write a script. I mean, you've gotta give us a little bit of time," laughs Blum. "The creative process suffers when you [rush]. You pretend you're not making compromises, but you always do. So I wanted to give us enough time to make the movie great, and we have that now. And we have the whole team coming back, we're not having to hire a writer or director – all those people are in place." When you're dealing with a character like M3GAN, we're not just talking about making a sequel – it has to be an upgrade.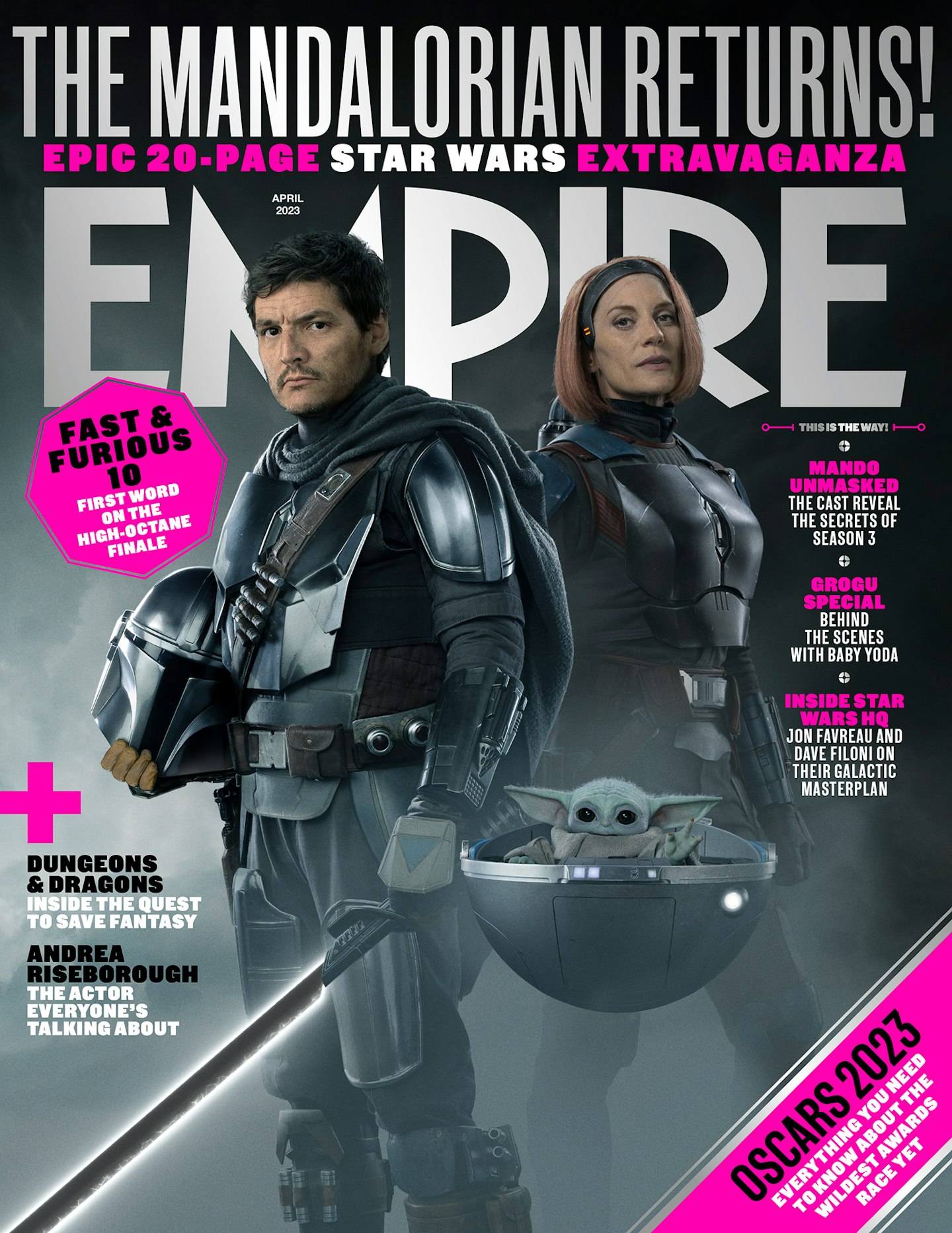 Read Empire's full Jason Blum interview, discussing the success of M3GAN and what comes next, in The Mandalorian Season 3 issue – on sale Thursday 16 February. Become an Empire member now to access the issue in full on launch day, or pre-order the issue online now here. M3GAN is out now in UK cinemas.