The notion of family has always been at the centre of Star Wars – and while its galaxy is littered with legendarily bad dads, one father figure stands as a shining beacon (quite literally, in that Beskar armour) of paternal excellence. His name is Din Djarin, aka The Mandalorian, and his growing bond with Force-wielding youngling Grogu, aka Baby Yoda, has been the big, beating heart of ripping space-yarn The Mandalorian. While the Season 2 finale broke hearts – seeing Din hand Grogu over to legendary Jedi Luke Skywalker to learn the ways of the Force – the long-awaited Season 3 finds father and son officially reunited and ready to blast off together after that surprise homecoming in The Book Of Boba Fett. In Mando's own words: "You ready for an adventure?"
In the new issue of Empire, we take a world-exclusive dive into The Mandalorian's epic return – with a massive 20-page blowout packed with major interviews, never-before-seen images, fresh concept art, and much more. We get under the helmet with the Mandalorians themselves, Pedro Pascal, Katee Sackhoff and Emily Swallow, discovering what it's like to don the armour and step into the Star Wars galaxy; we go long with Mandalorian creators Jon Favreau and Dave Filoni in a huge new joint interview, spanning their entire journey with the show so far and what comes next; plus, we go back to the beginning of Grogu in an oral history, talking to the people who helped create the scene-stealing star of the show, and finding out how they brought him to adorable life. It's a real bounty, jam-packed with goodies. This is the way.
This month's newsstand cover sees a helmet-off Din Djarin (don't tell The Armourer!) wielding the Darksaber, flanked by an adorable-as-ever Grogu, and Bo-Katan Kryze – ready to kick into action once more.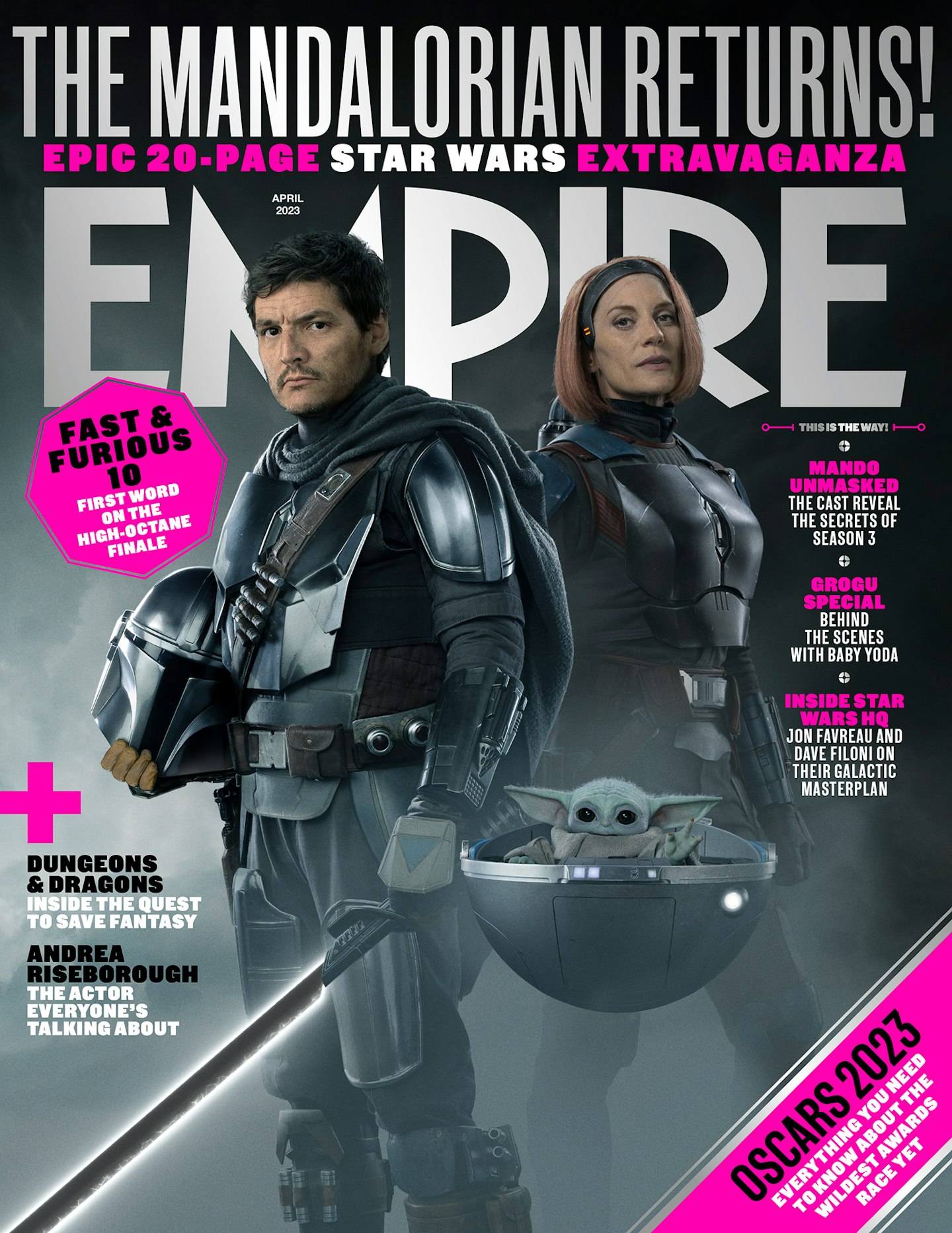 Meanwhile, the subscriber-only cover, illustrated exclusively for Empire by Jacey, beams in an array of Mandalorian helmets – including Din Djarin's, Bo-Katan's and The Armourer's. Which others can you spot?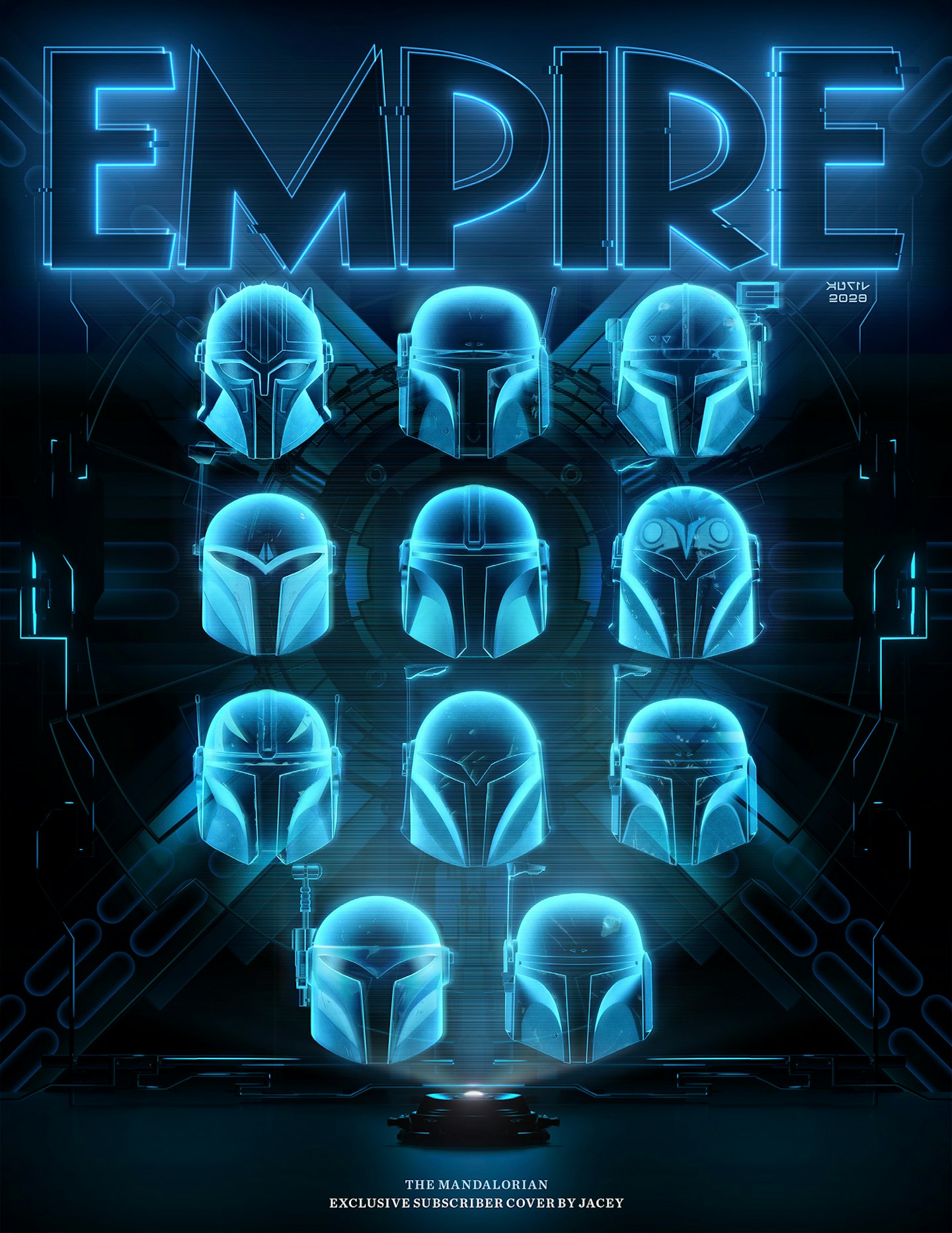 All that, and there's plenty more inside the issue. We take a world-first look at Fast X, roll the dice on Dungeons & Dragons: Honour Among Thieves, conduct a career-spanning interview with Andrea Riseborough in the wake of her Oscar nomination, and much, much more. Stay tuned for more coming soon from inside the magazine. Prepare to hunt down a copy when it hits newsstands on Thursday 16 February – or become an Empire member now to access the issue in full on launch day. You can also pre-order the issue online now here. The Mandalorian Season 3 comes to Disney+ from 1 March.