James Wan's latest directorial offering is a patchwork quilt of '70s and '80s horror nods, but the narrative threads aren't held together quite so well. The thriller goes back and forth in time so Madison (Annabelle Wallis), a meek nurse dealing with an abusive husband (Jake Abel), can piece together who she is after becoming targeted by a stalking menace that has both herself and local law enforcement confounded.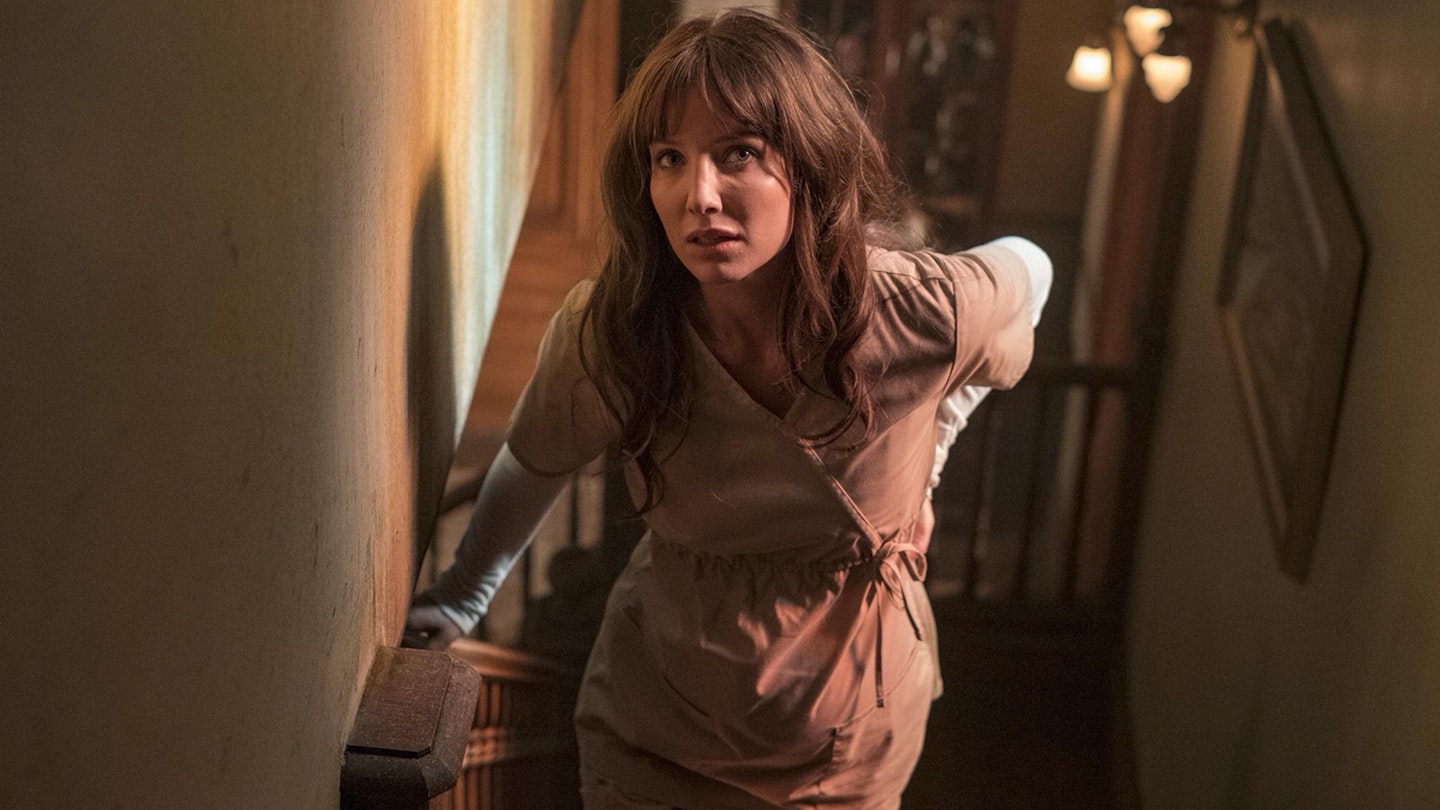 It certainly looks the nostalgic part despite its present-day setting. An old gothic house with more than a passing resemblance to the home in Beetlejuice takes centre stage, while retro household appliances, telekinetic threats and telepathic communication through TVs and radios reek of Poltergeist and Carrie. And when it comes to truly gruesome murder scenes, Malignant could give Mario Bava's A Bay Of Blood a run for its money.
With so many ideas spinning at once, the pacing often wavers.
The body horror make up and vibrant slasher movie lighting admirably hint at Cronenberg and Argento respectively: in one scene, a foreboding red light streams through the window of a soon-to-be victim of a killer with a grotesque visage. Screenwriter Akela Cooper, working from a story she, Wan and Ingrid Bisu conjured up, uses these referential tropes to wrong-foot expectations to some success. But with so many ideas spinning at once, the pacing often wavers, plot holes form and the supporting characters of Detective Shaw (George Young) and sister Sydney (Maddie Hasson) seem underdeveloped.
The most obvious, and pretty commendable, homage might just be Annabelle Wallis's choice of wig. As Madison, her long brunette locks with a fringe have Suspiria's Suzy Bannion and The Shining's Wendy Torrance springing to mind. The latter especially when Wallis is crouched against a locked nursery door, petrified, her eyes popping out and jaw wide open, trying to stop a bad thing from getting in.
The English actress nails the wilting damsel. She displays an astute vulnerability but as with Duvall's iconic character, Madison's willowy figure and fragile state of mind hide an inner strength waiting to burst out in a ferocious final act that is definitely worth the wait.