In this very moment, we're living in the era of Mia Goth. Beyond tearing up the screen in X and Pearl (and soon to do it all over again in Ti West's upcoming threequel MaXXXine), she also puts in a typically fearless performance in Brandon Cronenberg's Infinity Pool. As you'd expect from the director of Possessor (and, yes, son of David Cronenberg), it's a wild, no-holds-barred, messed-up ride – and Goth leans into the madness as Gabi, an actor who assumes a dominant role in an affair she strikes up with Alexander Skarsgård's wayward author James at a tropical holiday resort.
The tale that unspools from their unexpected entanglement is both twisty and twisted – and for Cronenberg, the unique dynamic between Goth and Skarsgård's characters was all about peeling back the latter's veneer. "It's making fun of a certain kind of male insecurity – ultimately, that's a lot of that character," says Cronenberg of James. "But also, for her I think the process that she enjoys, and that he then enjoys, and the kinkiness to their dynamic, is partly this idea of tearing him down to the point of being reborn and being a child. She's almost birthing him, or birthing this new self."
For Cronenberg, Infinity Pool offered a chance to work closely with two actors who are at their peak right now. "I've honestly wanted to work with [Goth] for years, because she sears through the screen," he raves. "She's always stealing the scene, never making a boring choice. My completely simplistic and kind of stupid casting process is that you just find an actor who has whatever that difficult-to-articulate brilliant thing is, and you plug them into a role and let them kind of redefine that role for you." As for Skarsgård? "He has this look and the charisma to be a studio actor but actually, he's way more interesting than that," says the director. "He loves to push himself to extremes. And so to have these two actors who like to go that far, and are fearless in that way, was completely delightful." The phrase 'bad romance' has rarely been more apt.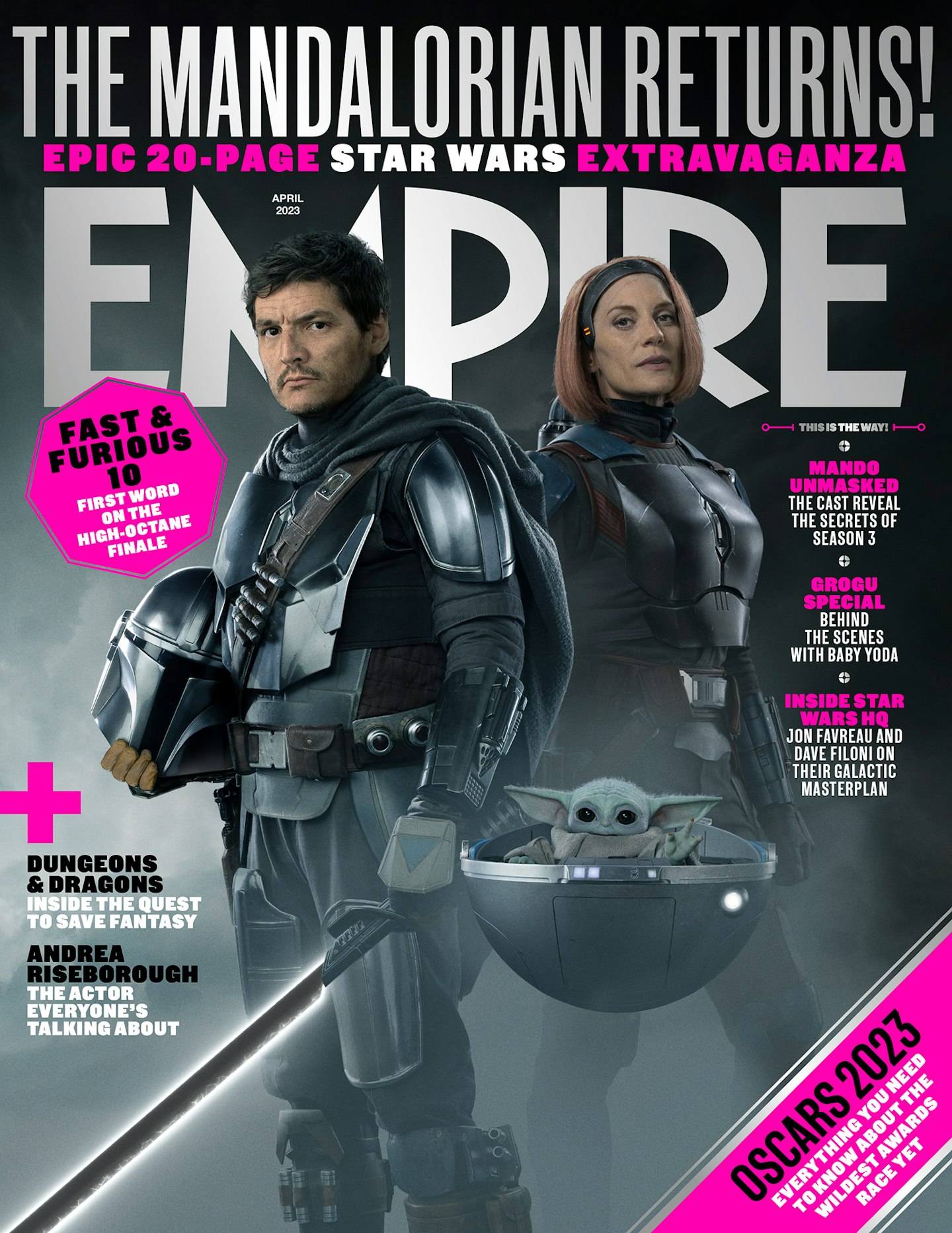 Read Empire's full Infinity Pool feature – diving deep into the dark heart of the film with Brandon Cronenberg himself – in the upcoming world-exclusive The Mandalorian Season 3 issue, on sale Thursday 16 February. Become an Empire member now to access the issue in full on launch day, or pre-order the issue online now here. Infinity Pool comes to UK cinemas on 24 March.