There's all kinds of paranormal activity out there – and we're not just talking the 'film your bedroom at night and see if a demon creeps around your mattress' kind. There are hauntings, possessions, cryptids and creatures, rarely scientifically proven but experienced by people across the world. And then there's that nagging sense of deja vu, of objects and scenarios that seem oddly familiar – like Neo seeing the same black cat cross his path multiple times in The Matrix. It's this type of unexplained phenomenon that Danny DeVito – soon to be seen in Disney's family spook-fest Haunted Mansion – has found himself experiencing over time.
Sitting down to talk all things scary with Empire – in the new Ahsoka issue – DeVito spoke about his own brush with the unknown. Which turns out to be, erm, a bird. "I think I attract the animal kingdom," he says, holding up a photo on his phone that looks like a crow. "Yesterday I was just sitting around, working on something, and I saw this bird. Now I've seen that bird several times. I don't know if it's the same bird, but I got a feeling it may be." Portent from the beyond, or an entirely natural phenomenon? Who knows. "You could say, it's a coincidence, but if something happens again and again and again, is it a sign?" asks DeVito. "How do you interpret it?" Grim grinning… gulls, anyone?
If DeVito seems unsettled by his close encounter of the bird kind, his Haunted Mansion character – Bruce, a college history professor with a passion for the occult – is much more at home with the supernatural. And he has a distinctive dress sense to match, as seen in our exclusive image above. "It's a raincoat and hat, basically," laughs DeVito. "I'm shrink-wrapped into this. I'm like a piece of meat in this. As soon as I saw it, I said, 'This is my whole character in a nutshell, right?' He's very, very particular." If you're going to poke around in the unknown, it's helpful to have easy-wipe clothing in case of excess ectoplasm.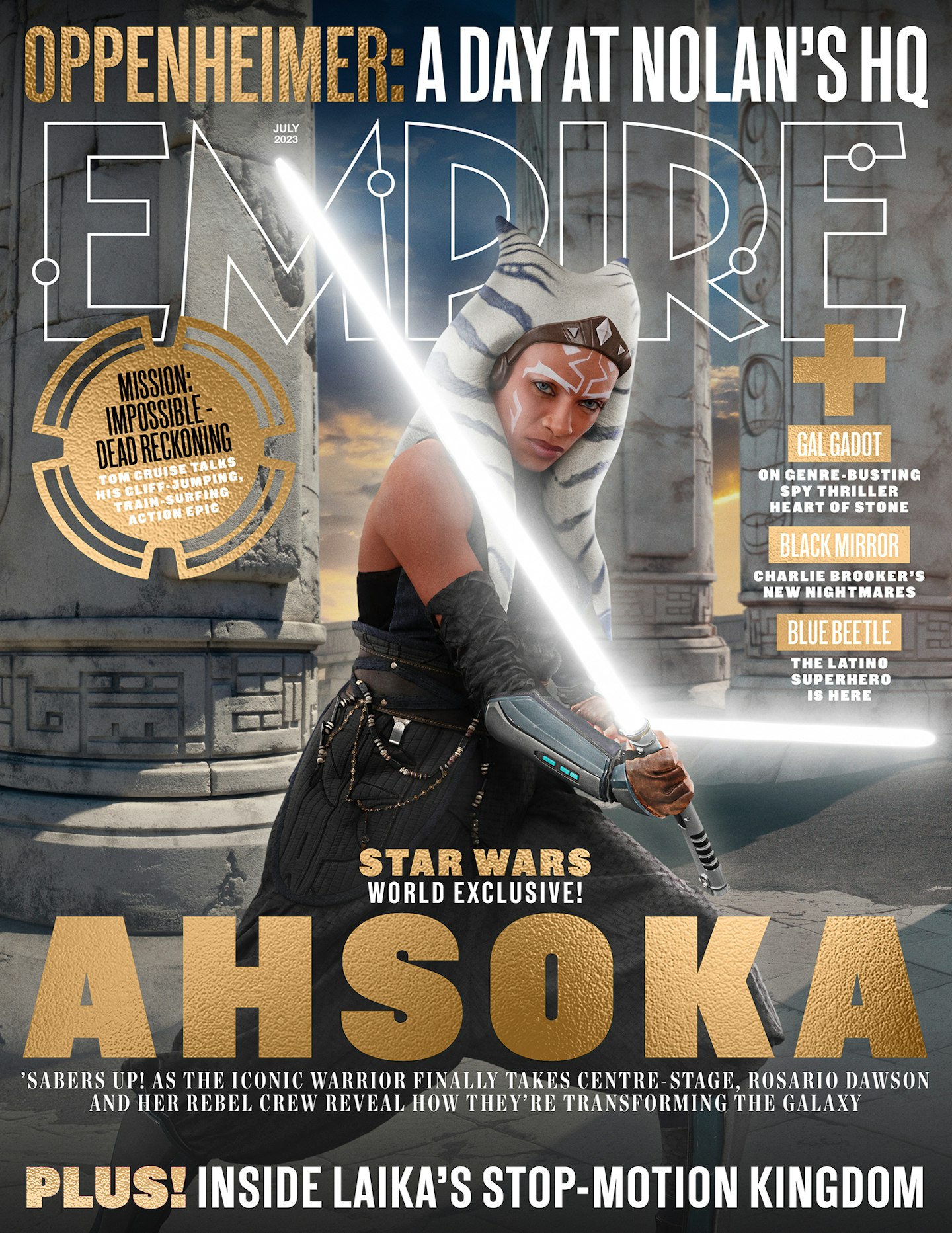 Read Empire's full Haunted Mansion story in the Ahsoka issue – on sale now. Become an Empire member to access the digital edition in full now, or order a print copy online now here. Haunted Mansion is out in cinemas on 11 August.