It's now 10 years since Gravity launched Sandra Bullock and George Clooney spinning through near-Earth orbit, entering a real-time race for survival as bits of satellite start smashing up their Space Shuttle. After seven Oscar wins and a pretty stratospheric box office return, it feels like it was always going to be a hit – but the film had its roots in some extremely Earthbound concerns for director Alfonso Cuaròn.
In a major new Empire interview celebrating a decade of Gravity, Cuaròn talks about the "very sad moment" when he had to tell his son Jonás, with whom he was collaborating that the film they were working on – an un-produced French-language arthouse film – wasn't going to happen. They had only until the end of that month to get a script together they could sell. "I was broke," Cuaròn recalls, "and I really needed to put together something in order to pretty much survive." That feeling of helplessness turned into an idea. "I said, 'I'm feeling, in terms of my life, like I'm falling into the void.' And that's where we devised the image of an astronaut, just spinning into the void, into darkness. At this point it was just abstract ideas — [the character] didn't have a gender or anything. But by the end of that night, maybe around midnight, we already had our first outline of the whole film."
Three weeks later they had the whole first draft. Even then, Gravity wasn't certain to work: so much depended on how convincingly Cuaròn and his team managed to render Bullock and Clooney's space odyssey. "We were spending a lot of money not knowing if it was going to make any sense. I'm telling you, it was not until pretty much we finished it that we realised, 'Oh yeah, this works.' But it could not have worked." An untethered leap of faith into the darkness? Talk about fitting.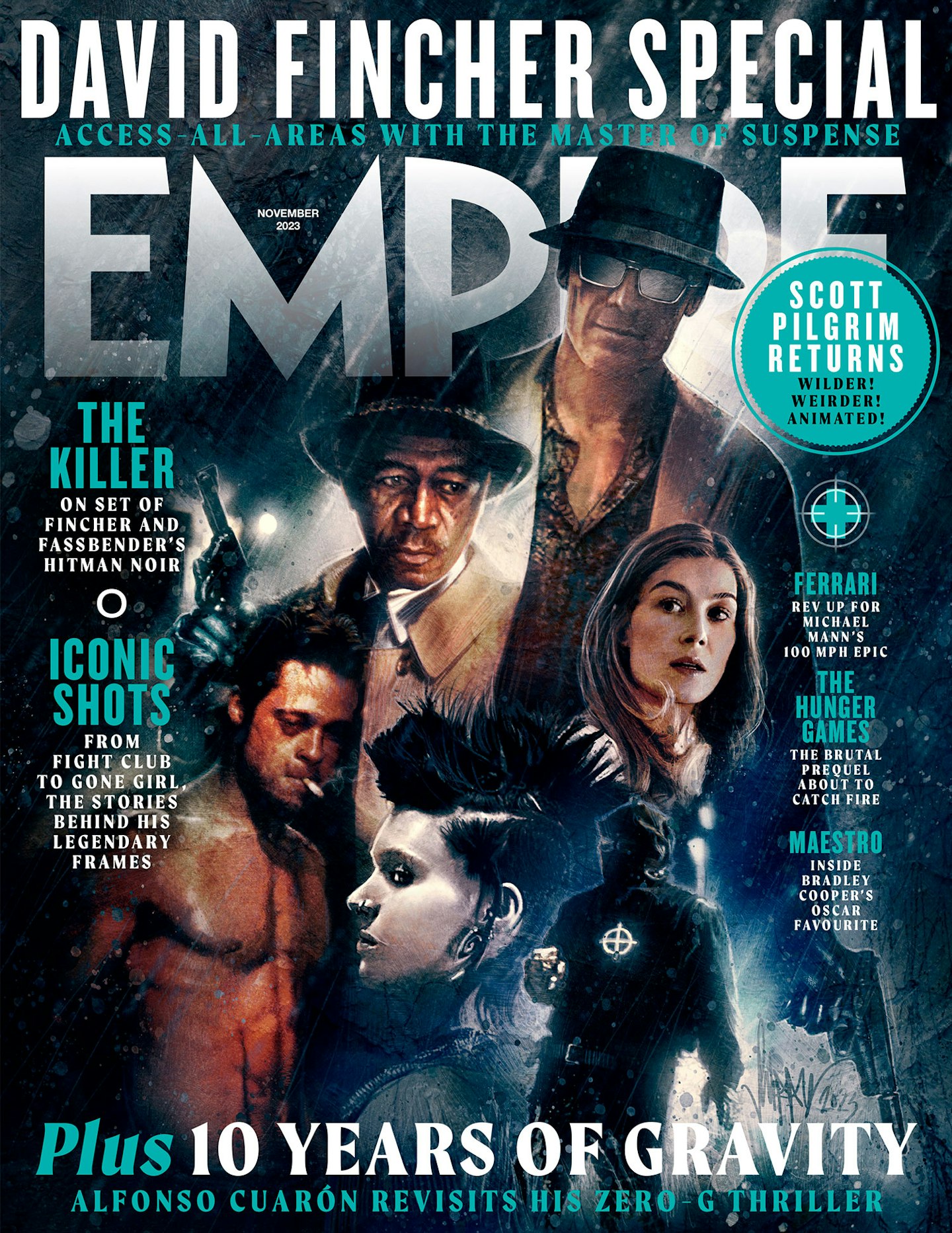 Read Empire's full Gravity anniversary feature – looking back on the making of Alfonso Cuaròn's astonishing sci-fi survival story – in the November 2023 issue, on sale Thursday 28 September. Pre-order a copy online here, or become an Empire member to access the digital edition on launch day.