All interviews with actors and writers in this issue took place prior to the union strikes.
Get ready, everyone: Ridley Scott is back with a new historical epic, teaming up once more with his Gladiator star Joaquin Phoenix in Napoleon. And beyond all the blood and the battles, it's set to be a psychological portrait of the French Emperor's tumultuous relationship with his wife Joséphine – an intimate story told on the grandest scale possible. Inside the new issue of Empire, we enter the world of Napoleon with Scott and his Napoleon and Joséphine – Phoenix and Vanessa Kirby – and get the lowdown on a biopic that breaks all the rules.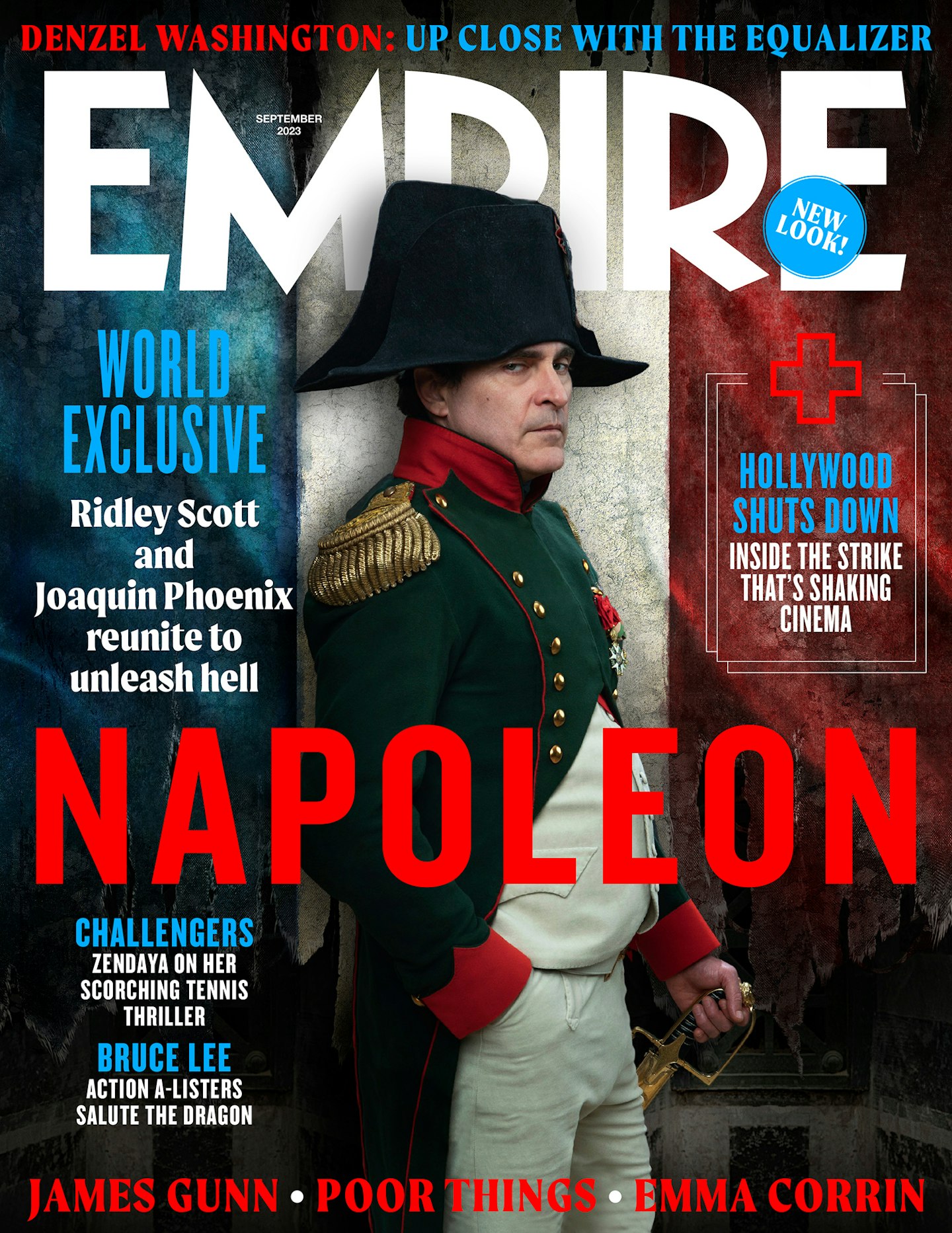 You can find the issue on newsstands from Thursday 3 August – but for now, here's a sneak peek inside the magazine. Oh, and we've had a makeover! In celebration of Barbie (not really) we've got a whole new wardrobe – we hope you like our shiny new look.
Napoleon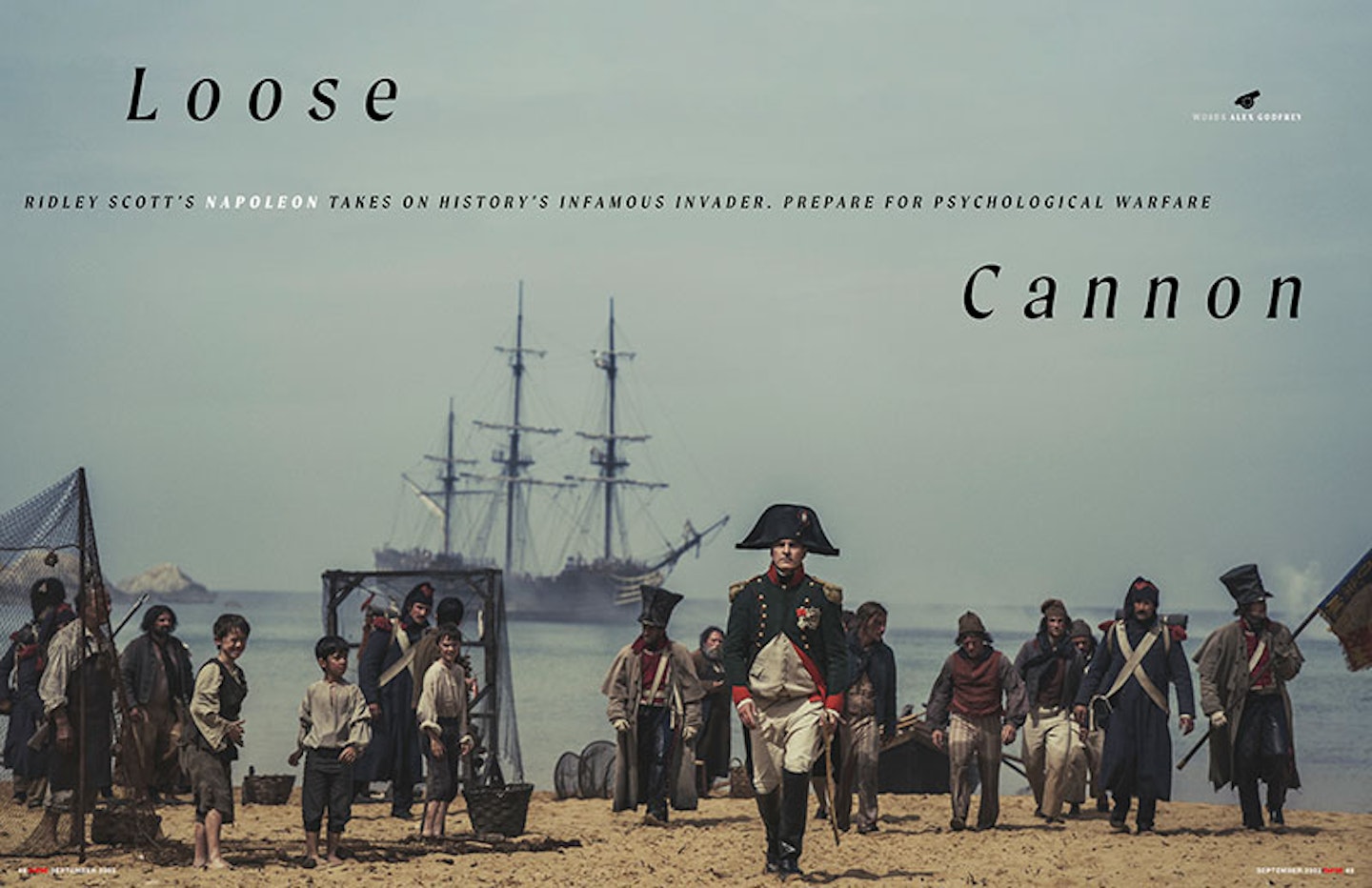 What happens when one of the all-time-great directors takes on the story of one of history's most infamous invaders? You get Napoleon – a film with all of the gigantic scale of Ridley Scott's historical epics, but that aims to burrow deep into the complex psyches of Napoleon Bonaparte and Joséphine de Beauharnais. Empire speaks to Scott, Joaquin Phoenix and Vanessa Kirby to get to the heart of a war story like no other.
Poor Things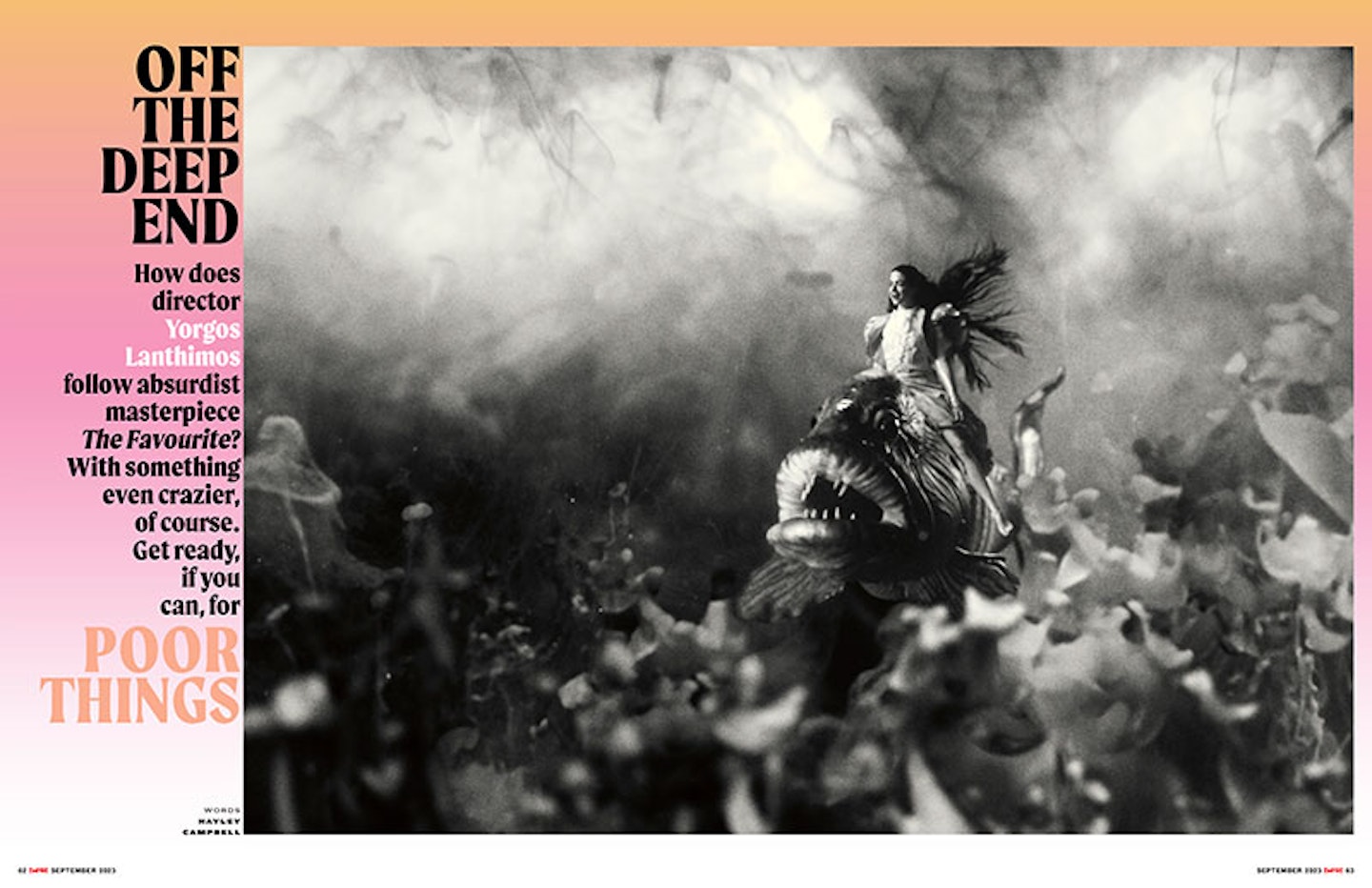 Greek director Yorgos Lanthimos returns with his wildest vision yet – a trippy, surreal story of mis-matched minds and bodies, starring Emma Stone, Willem Dafoe, Ramy Youssef and more. Empire speaks to the director and his cast to enter the unexpected world of Poor Things.
Denzel Washington and Antoine Fuqua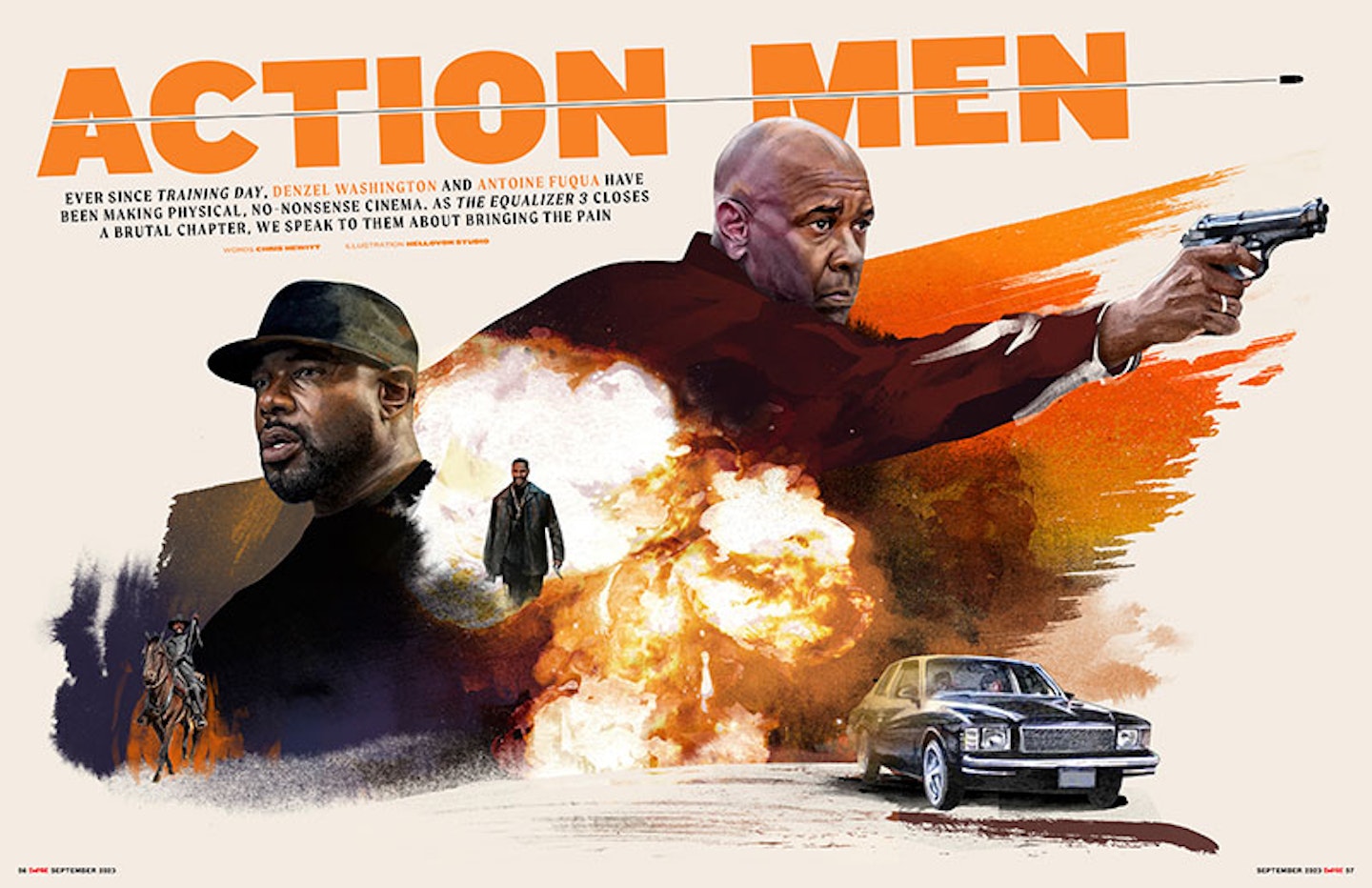 From Training Day, to The Magnificent Seven, to The Equalizer films, the partnership between Denzel Washington and filmmaker Antoine Fuqua has spanned over two decades. As they ready Robert McCall's final outing in The Equalizer 3, they sit down for a joint interview looking back on their collaborations over the years.
Past Lives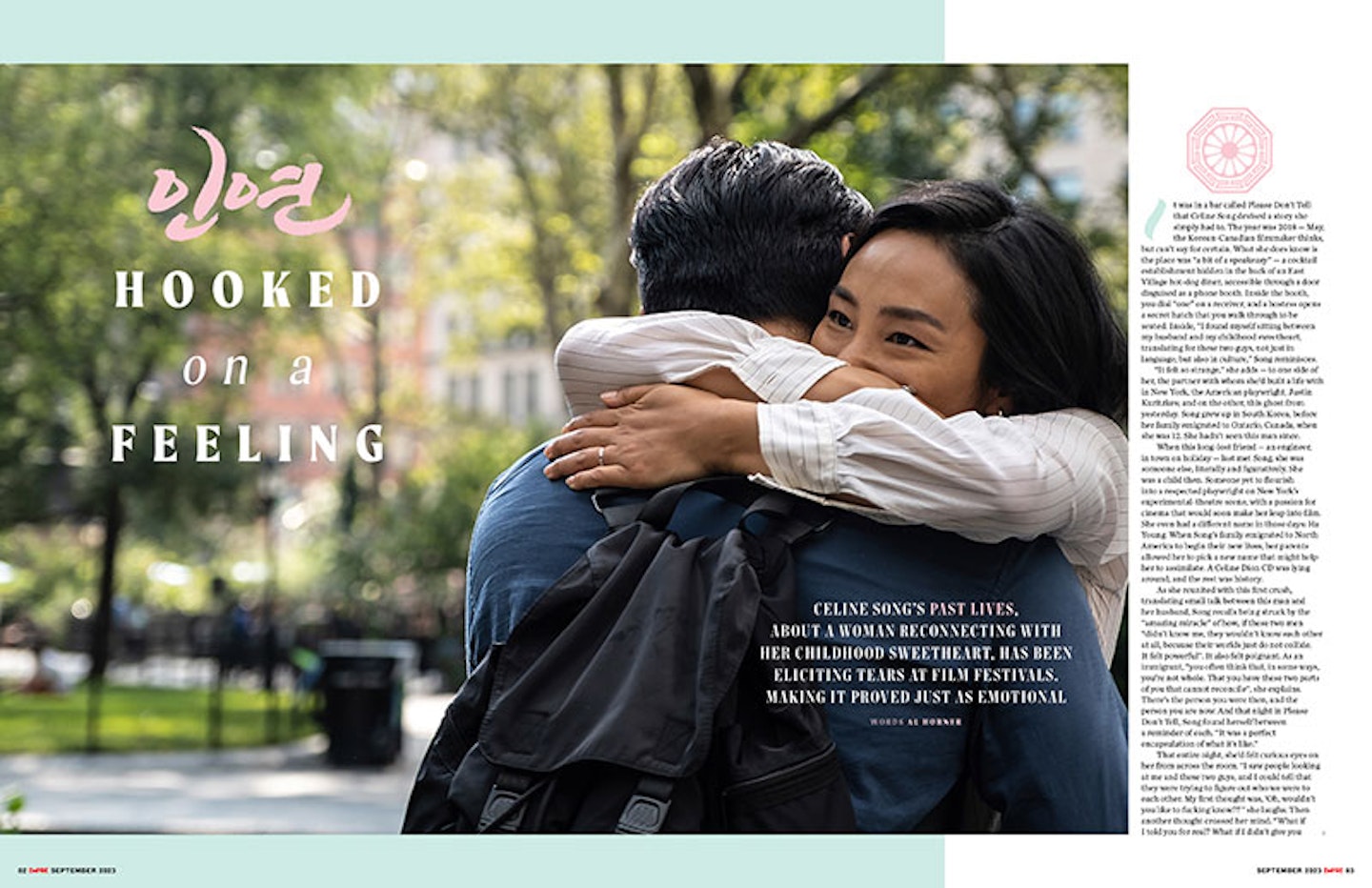 A story of love, change, and identity, Past Lives is one of the most affecting films of the year. Its writer-director Celine Song reflects on its creation – from the personal story that sparked the film's central idea, to the emotional catharsis that comes from turning it into art.
The Legacy Of Bruce Lee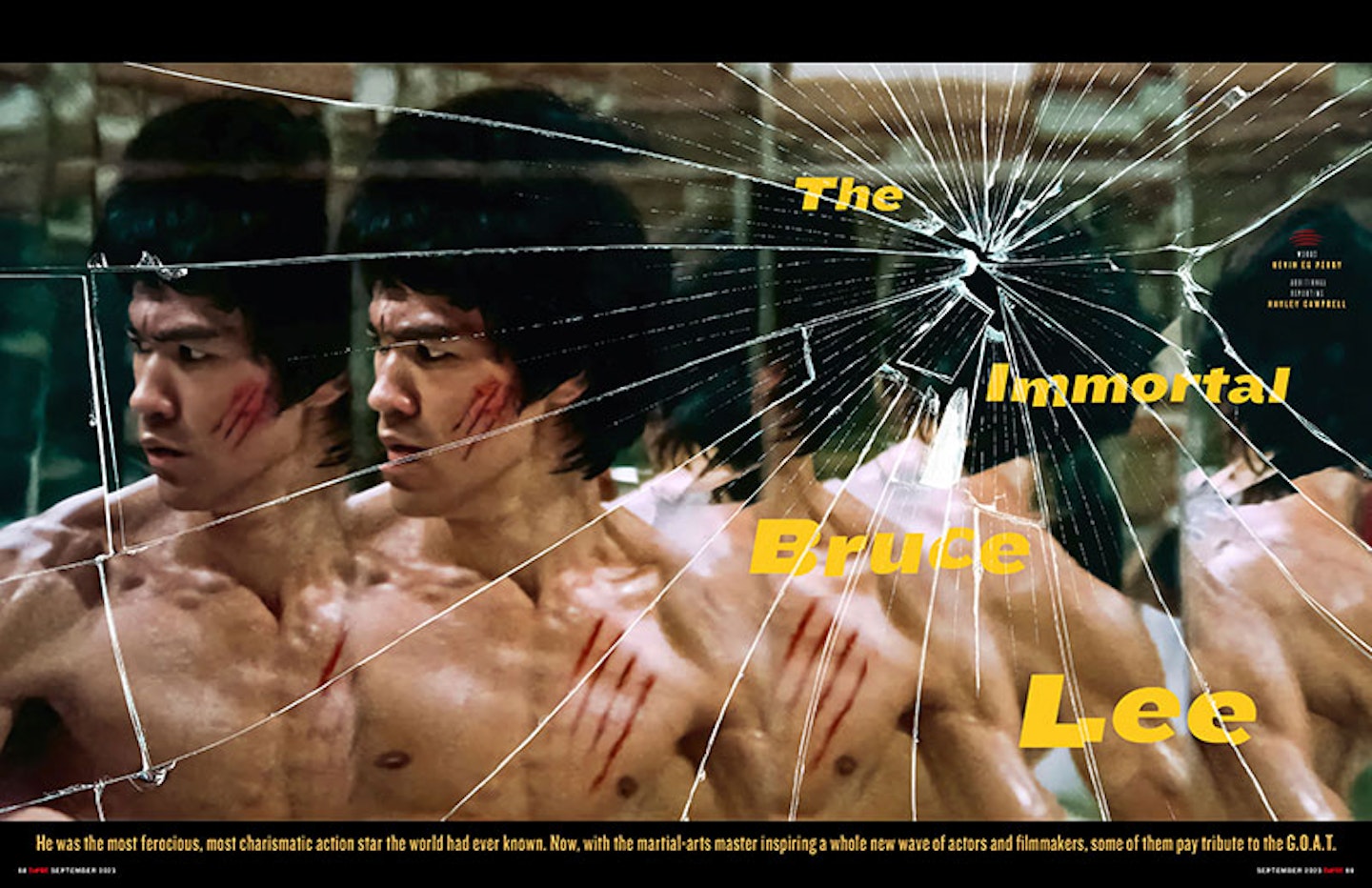 It's 50 years since Enter The Dragon changed the action game forever – and 50 years since Bruce Lee sadly passed away, just a month before its release. Empire celebrates the legacy of the man and his work, with tributes from contemporary action filmmakers Chad Stahelski and Gareth Evans, martial artists Cynthia Rothrock and Scott Adkins, and Lee's actor daughter Shannon Lee.
Emma Corrin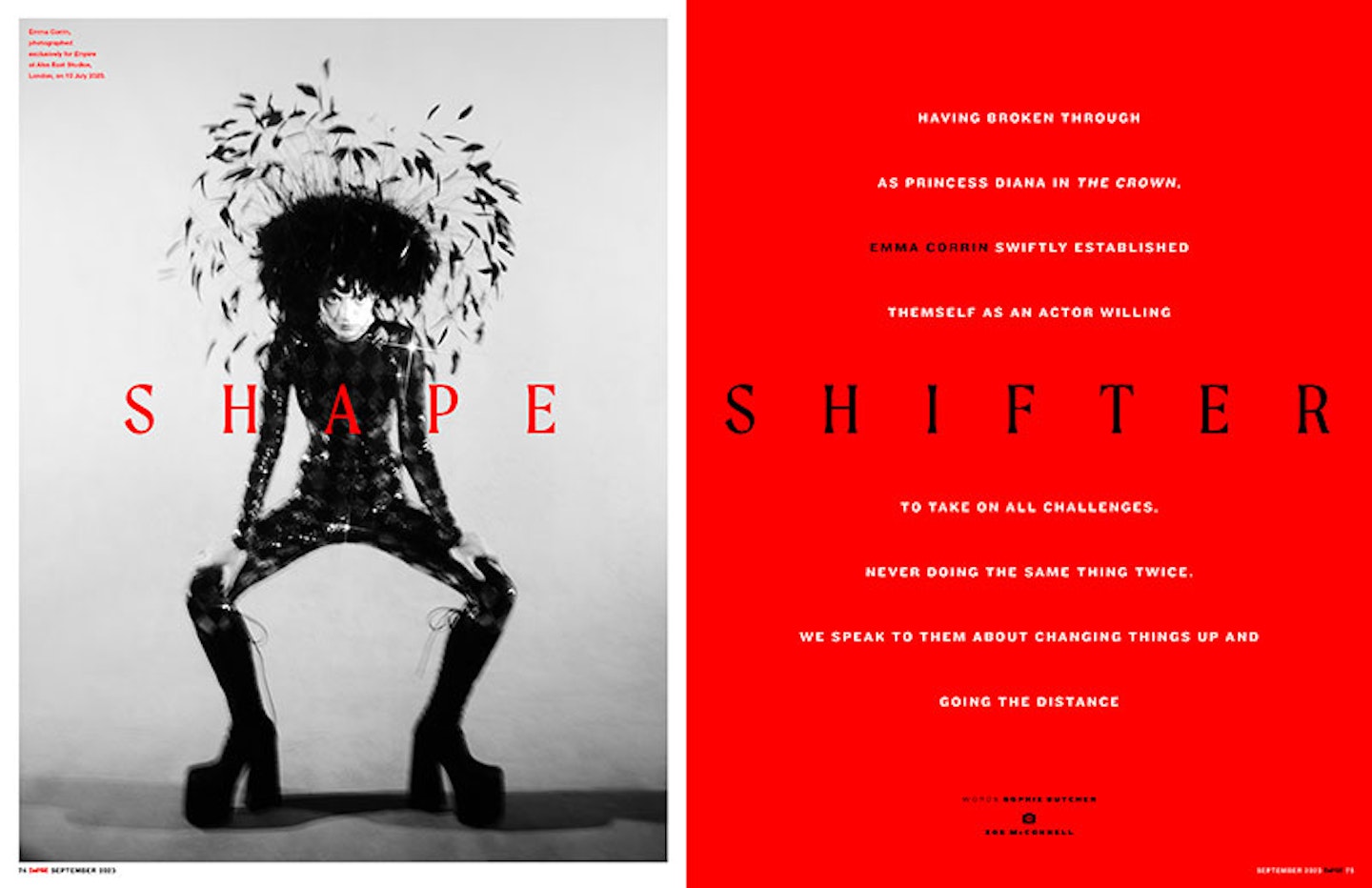 The mercurial star of The Crown and My Policeman is about to blast into a new era of their career in A Murder At The End Of The World, the new thriller series from the creators of The OA. With Deadpool 3, Nosferatu and more on the horizon, they sit down with Empire for an interview and photo shoot – looking back at where they've been, and where they're going next. Portraits by Zoë McConnell.
Caligula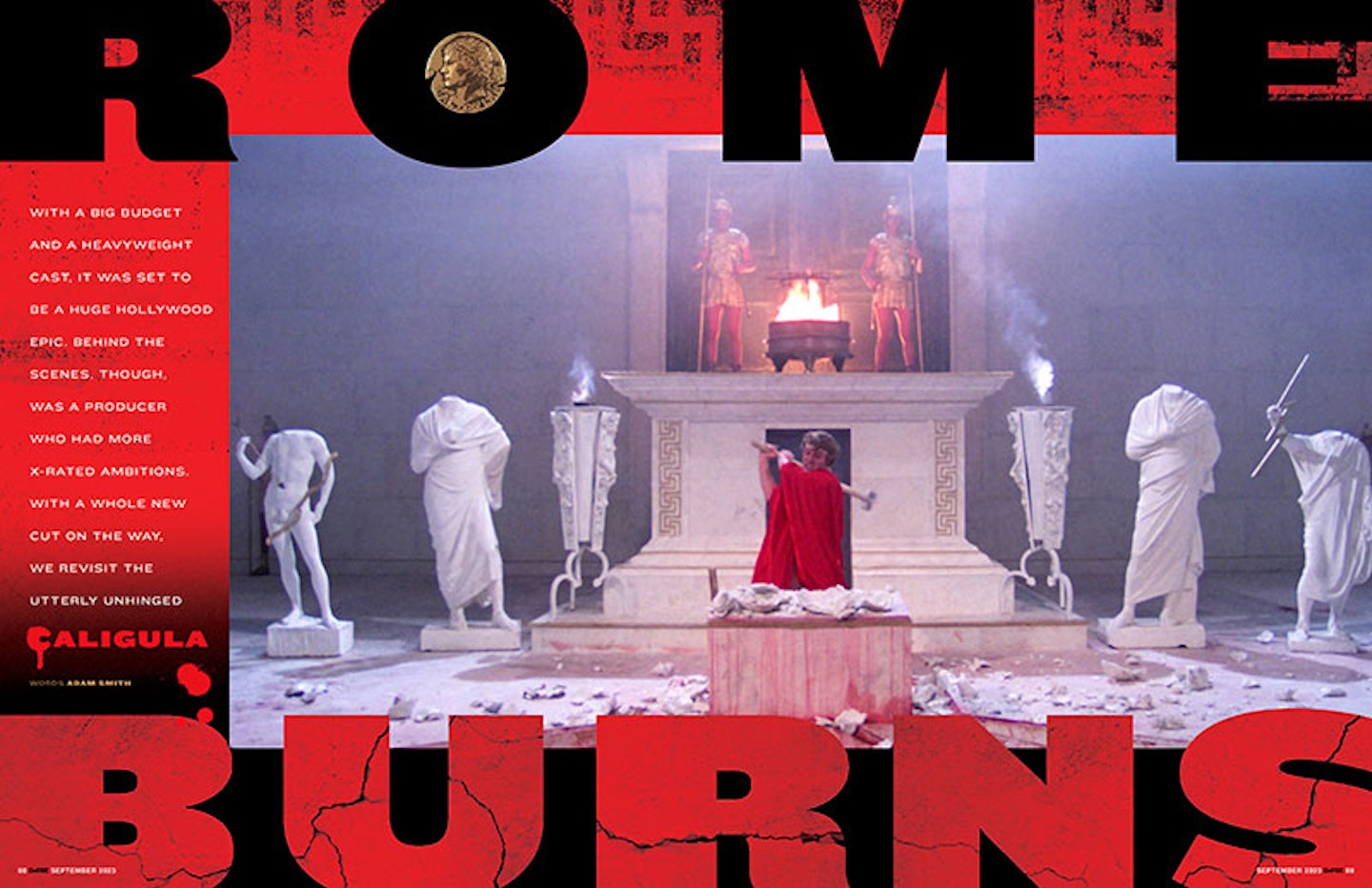 It was a huge Hollywood epic, with a big budget and starry cast, that became something far more X-rated than initially intended. With a new 'Ultimate Cut' on the way, Empire revisits the utterly unhinged Caligula with star Malcolm McDowell, and Ultimate Cut restorer Thomas Negovan.
First Word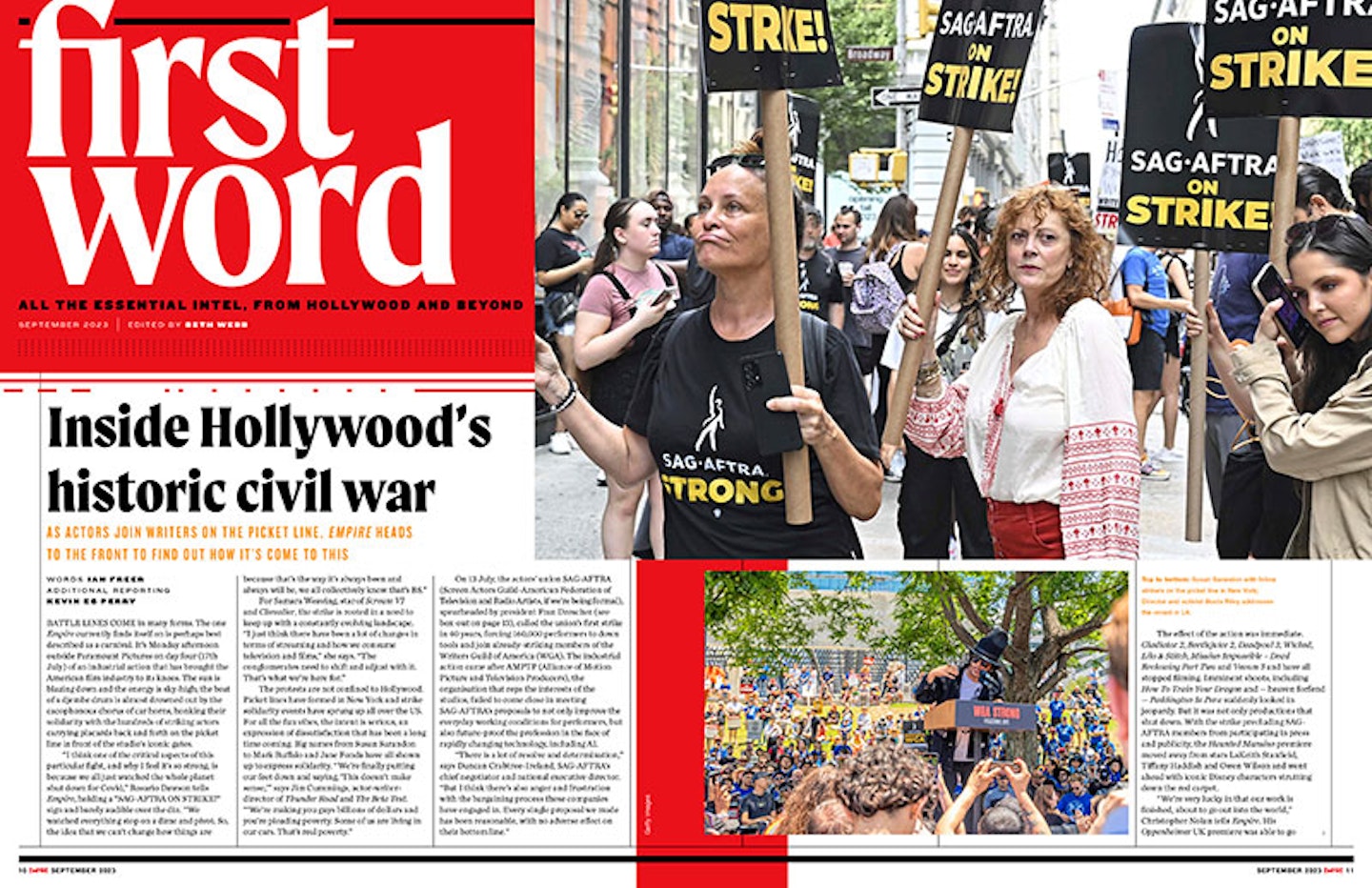 Our new-look news section brings a report from the picket lines of the actors' and writers' strike, speaking to the stars and scribes holding fast against a rapidly-changing tide in Hollywood. Plus, we talk to Zendaya, Mike Faist and Josh O'Connor about Luca Guadagnino's Challengers; get under the skin of The Exorcist: Believer with director David Gordon Green; spotlight Gran Turismo star Archie Madekwe; give Wonka the Trailer Talk treatment, and more.
Final Cut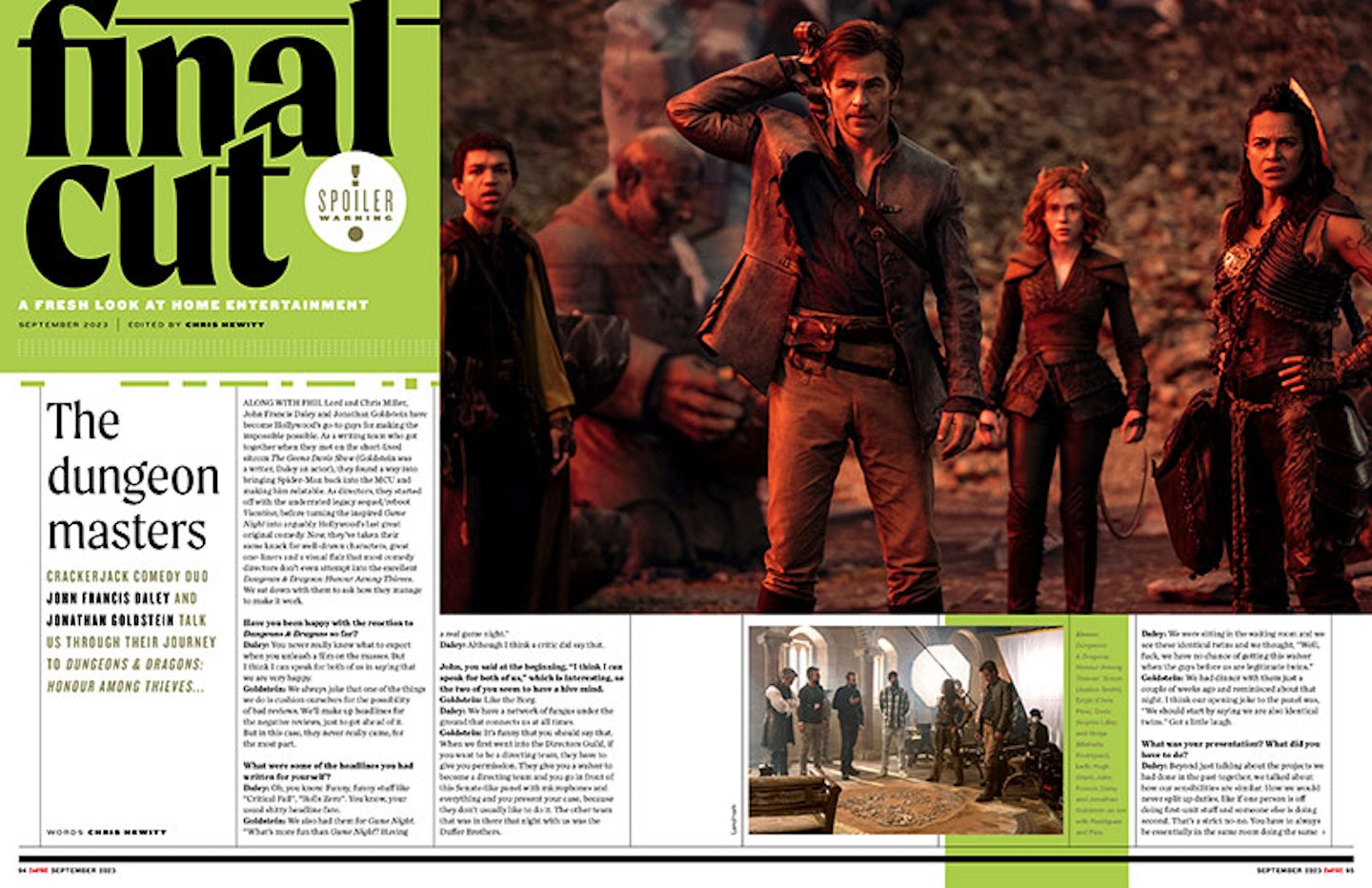 In our refreshed home entertainment section, we conjure up a brand new chat with Dungeons & Dragon: Honour Among Thieves directors Jonathan Goldstein and John Francis Daley; reflect on the journey of Rocket Raccoon with James Gunn; commune with Evil Dead Rise director Lee Cronin on his blood-spattered sequel; rank the Pink Panther movies, and much more.
Reviews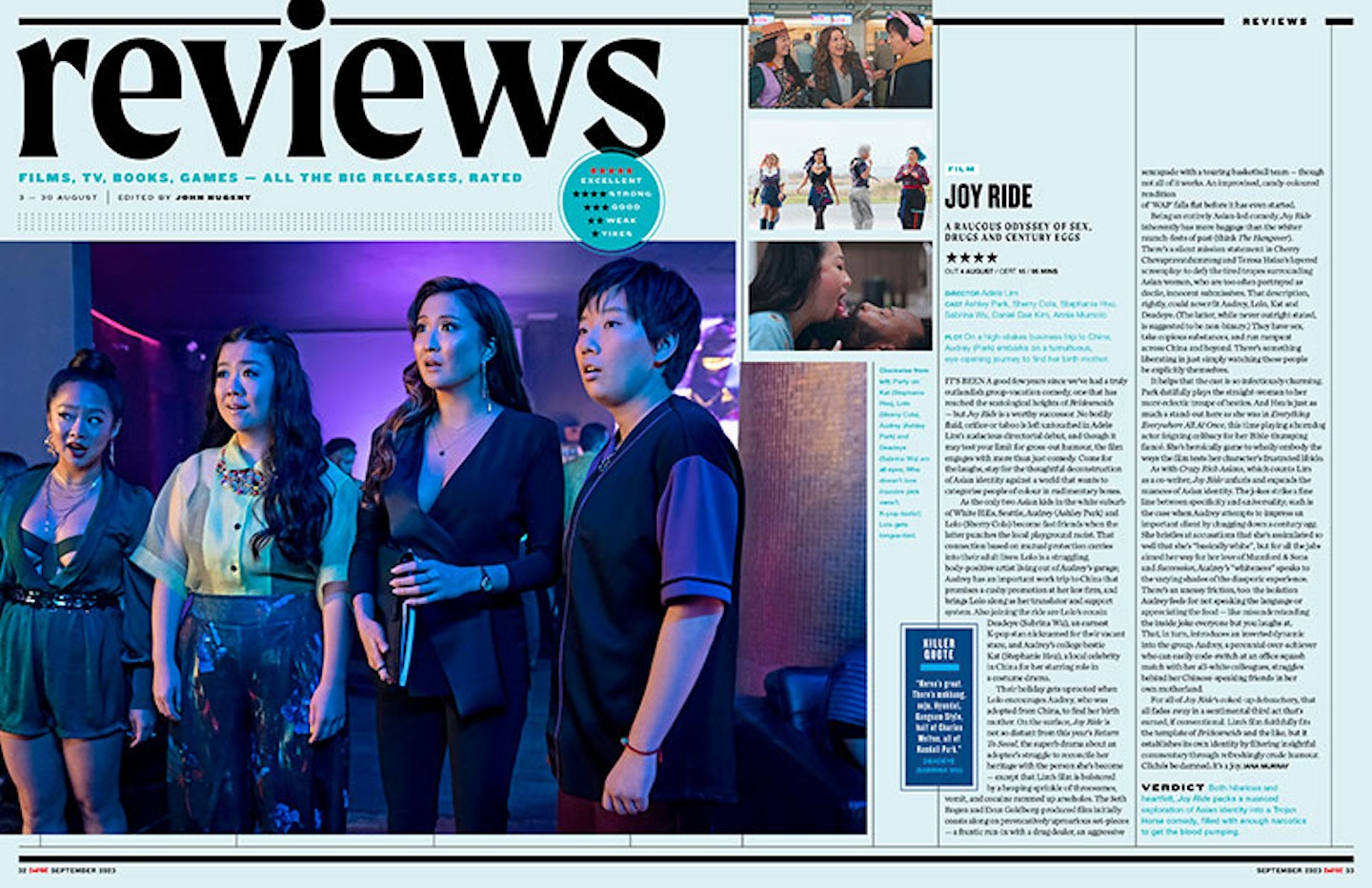 Reviewed in this issue, you'll find raucous comedy Joy Ride; Greta Gerwig's plastic (and fantastic) Barbie movie; horror satire The Blackening; Christopher Nolan's atomic bomb creation story Oppenheimer; the beautifully stressful second season of The Bear – plus, the best film-related books and games too.
Track down a copy of Empire's world-exclusive Napoelon issue when it hits newsstands on Thursday 3 August. Become an Empire memberto access the digital edition in full on launch day, or pre-order a print copy here. Napoleon comes to UK cinemas from 22 November and will stream globally on Apple TV+ following its exclusive theatrical release.
All interviews with actors and writers in this issue took place prior to the union strikes.