Saltburn is many things. It's a vast country residence. It's a state of mind. It's… well, the title of Emerald Fennell's new film. (It's also the name of a town in northern England, after which the house is named, but crucially not where the film is set.) And in being the central location of the director's Promising Young Woman follow-up – in which Barry Keoghan's Oxford uni student Oliver Quick is invited to his super-rich friend's sprawling estate for a hedonistic summer and gets more than he bargained for – Saltburn itself needed to be seriously impressive.
Rather than build Saltburn's titular abode across a series of soundstages, Fennell opted for the real thing – casting a real country house as the location for Oliver's heady summer holiday with Felix Catton (Jacob Elordi) and family. And as with the film's human cast, the manor more than delivered in its role. "We were incredibly lucky because the thing about the Saltburn house is the place itself feels alive," Fennell tells Empire in the upcoming The Killer issue. "We all had that feeling we were about to lose our minds. It really did feel so special being able to do that, rather than just being on a soundstage."
It's the perfect playground for a parable of privilege, parties, and putrifying wealth. "Everyone's watching, even though they're pretending they're not," says Fennell of what goes on inside the house. "Everyone's judging, even though they're pretending they're not. Everything is a tiny, 'Fuck you, fuck you, fuck you.'" It seems Oliver is going to have his work cut out for him not to be devoured. "The Cattons collect people," Fennell teases. "I think that's something that you will find again and again with any person who has a power centre. It's a savior complex, but ultimately the family is the family. Everyone else is walking on eggshells around the Cattons, dancing to their tune." Have your wits about you – Saltburn awaits…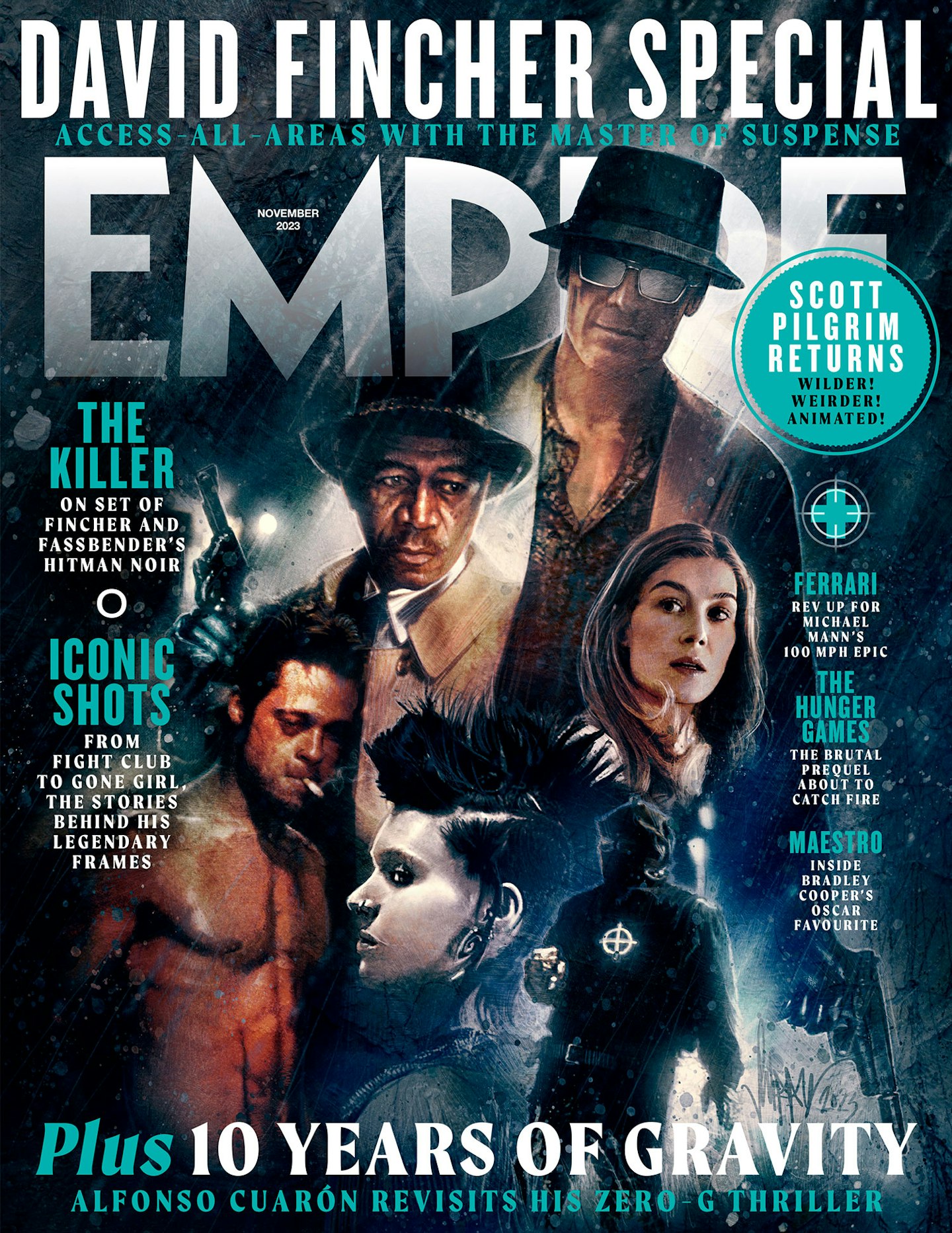 Read Empire's full Saltburn story – speaking to Emerald Fennell about her much-anticipated second feature – in the November 2023 issue, on sale Thursday 28 September. Pre-order a copy online here, or become an Empire member to access the digital edition on launch day. Saltburn comes to UK cinemas from 17 November.