You know how it goes: sometimes, in interviews, you just have to ask the hard-hitting questions, get to the fundamental truths that the readers simply must know. And so, when Empire spoke to Clive Owen for the legendarily unpredictable Pint Of Milk interview – prior to the actors' strike, and ahead of his turn in upcoming thriller series A Murder At The End Of The World – and talk turned to any irrational fears he may have, the subject had to be broached: is Clive Owen, per internet rumour, terrified of badgers?
If you've spent years awaiting answers, allow your breath to be un-bated: no matter what you've read, Owen doesn't suffer from musteline dread. "Somebody used to post very weird things as if I'd said them – they'd be quotes on the IMDb page, or whatever – and one of them was that I had a phobia of badgers," he recalls. "I'd get asked about them in junkets! 'Is it true you're really scared of badgers?' And I'd go, 'I have no idea what you're talking about.'" One last time, then, let's dispel that notion. "For the record, I'm not afraid of badgers," states Owen definitively. "I think I'm okay."
If you need a fresh Clive Owen fact for your roster, to replace the 'fear of badgers' mistruth, here's a good one: he's "a crisp fanatic", he tells Empire, citing ready salted as his favourite flavour. "I haven't got a sweet tooth, but I can eat a lot of crisps." Alert the IMDb accordingly.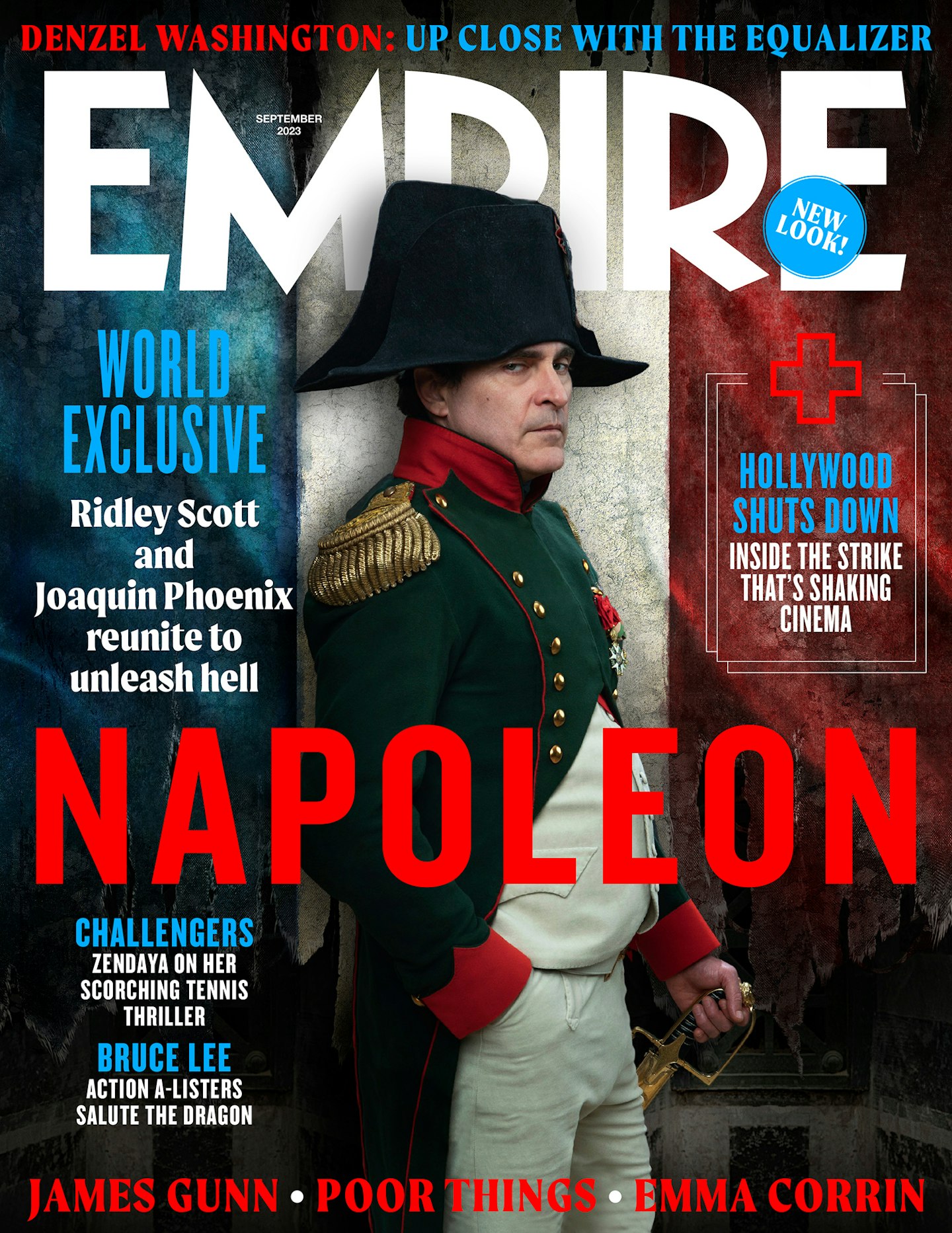 All interviews with actors and writers in this issue took place prior to the union strikes.
Read Clive Owen's full Pint Of Milk interview in the Napoleon issue of Empire – on sale Thursday 3 August. Pre-order a print copy here, or become an Empire member to access the digital edition on launch day. A Murder At The End Of The World is coming soon to Disney+.