All interviews with actors and writers in this issue took place prior to the union strikes.
In just a handful of years, Emma Corrin has proven themself to be a rising star worth paying attention to. (Emma is non-binary, and uses they/them pronouns.) From their role as the young Diana in Season 4 of The Crown, to eye-catching turns in My Policeman and Lady Chatterley's Lover, Corrin is next to be seen in mystery-thriller series A Murder At The End Of The World – the new show from the team behind The OA, for which they spoke to Empire in a career-spanning interview undertaken before strike action began.
Getting to work with Brit Marling and Zal Batmanglij on the duo's OA follow-up was a major draw for Corrin. "I think they're incredibly original. I almost feel like between them, they possess this second sight. It's kind of spooky," Corrin tells Empire. "They are both a bit psychic in the way that they can feel things around them in the world, put pen to paper and capture something that's in the ether, and almost predict it. To think they were writing this maybe five years ago... it's so ahead of its time, and covers so much of what we're dealing with now in terms of our existential dread and a world where technology plays a major part of our lives."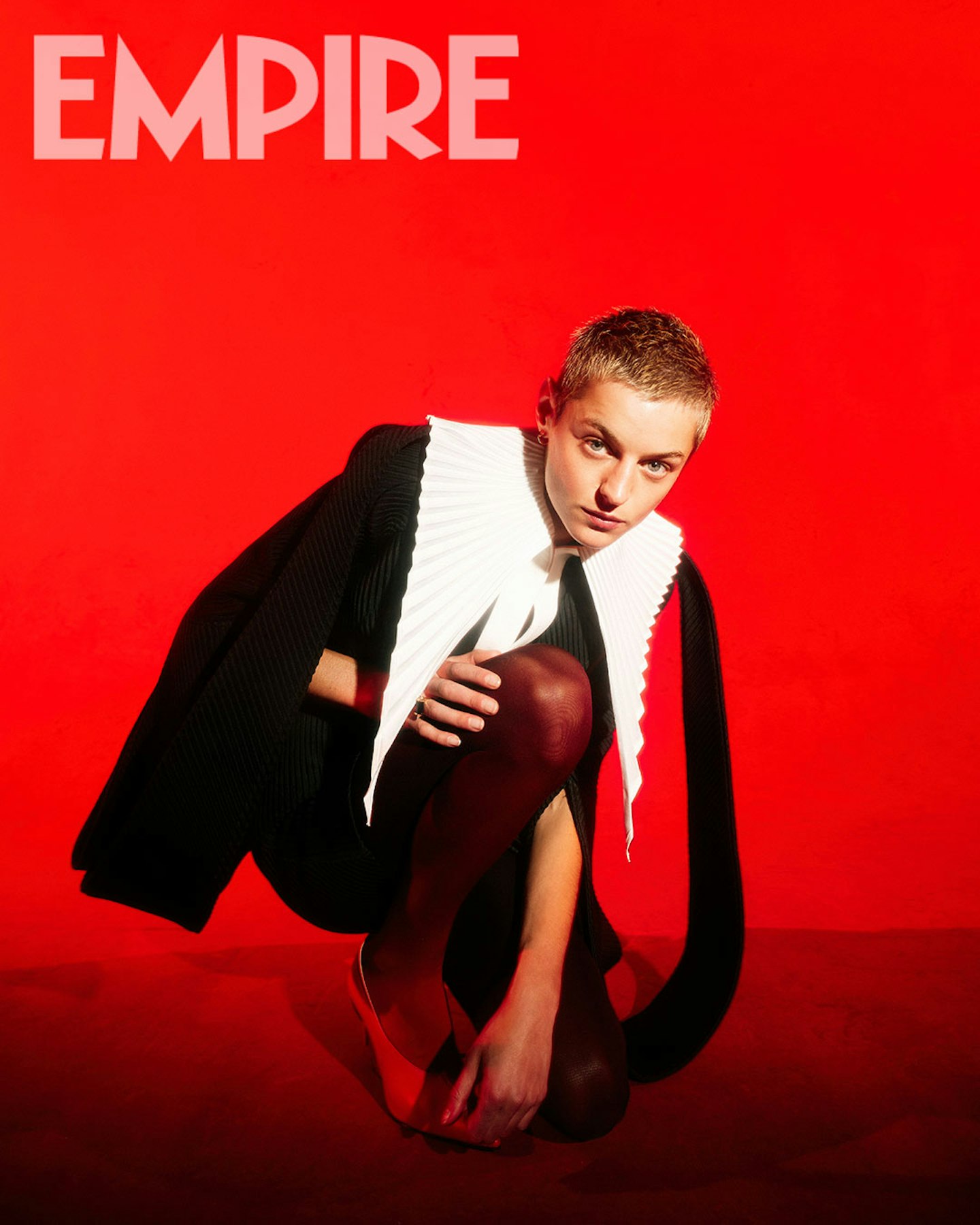 And that move away from period dramas is set to continue on into thrilling new territory – beyond Murder, Corrin will be appearing in Robert Eggers' much-anticipated Nosferatu, and making their Marvel Cinematic Universe debut in Deadpool 3. The latter isn't just a chance for Corrin to delve into the deep waters of the MCU for the first time, but also to tap into their dark side. "I feel really excited to play a villain," says Corrin of their role in the threequel. "I haven't done that, and it's an itch I want to scratch." They were cast in the film after director Shawn Levy saw them on stage in a production of Virginia Woolf's Orlando last year – though the reason for the meeting was kept tightly under wraps. "I'd heard about the project but, classic Marvel, they couldn't tell me anything about it. Absolutely nothing. Zilch," recalls Corrin. "So I met him being like, 'I don't know what this is about.'"
Stepping into the world of the MCU has been a new experience for the actor. "Hands up, I'm not a Marvel person," Corrin admits. "I've watched Spider-Man and Black Panther. I was like, 'Look, you're gonna have to debrief me into this.' It's such an intricate world. There's so much to it, it's an absolute mind-fuck. All the language and the Easter eggs, and this person is related to that person who did this, and this person came back and this person's dead… it's amazing." As homework goes, though, it's proved an enjoyable ride. "I really understand why it means as much as it does to so many people," says Corrin. "It's a phenomenon, and I feel really lucky to be part of it. Especially Deadpool, because I love the fact that it's self-aware, and critical of its own inner-workings." Marvel's motormouth is about to meet his match.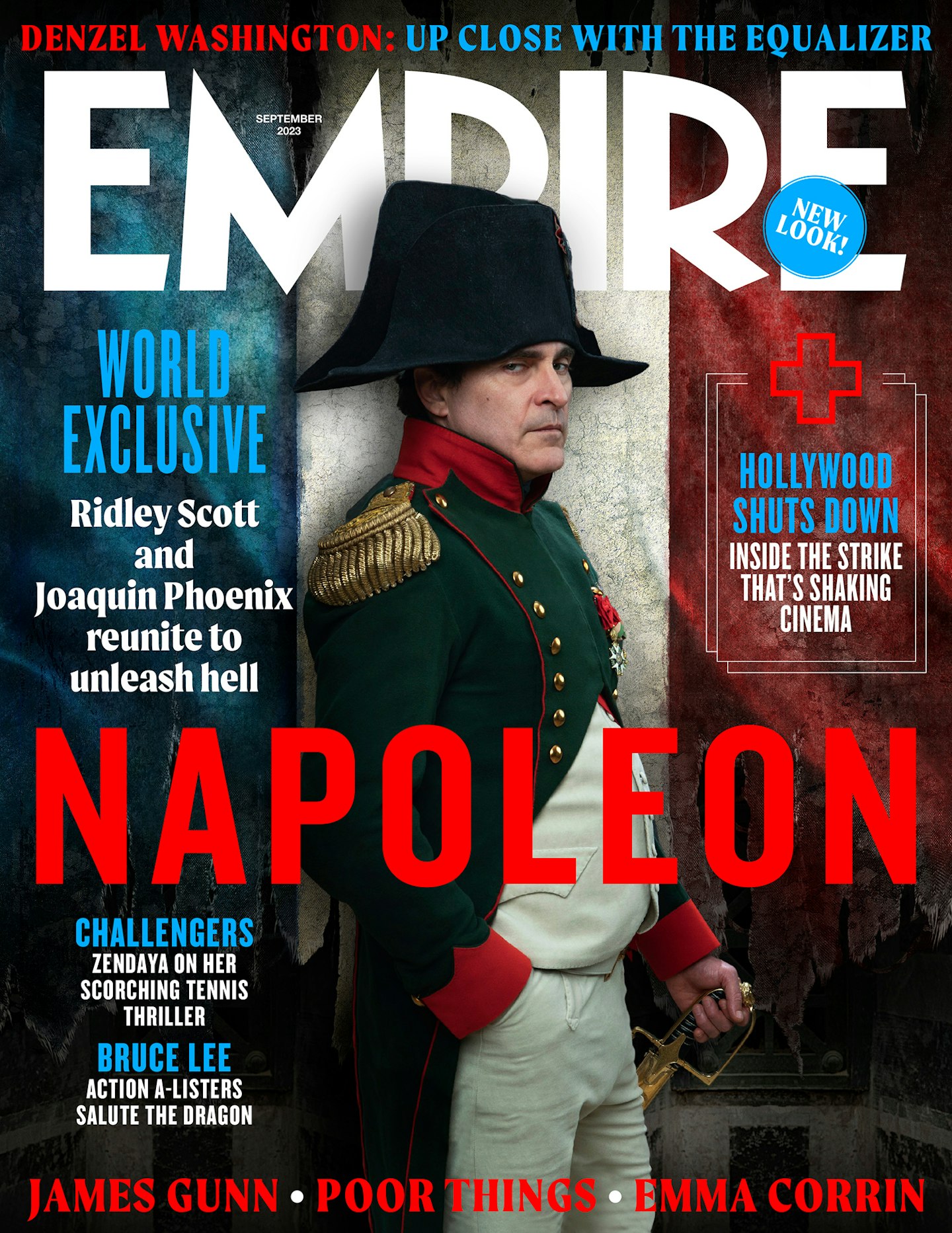 Read Empire's major new interview with Emma Corrin – talking A Murder At The End Of The World, their experience acting in Orlando, and where they seem themself going next – in the Napoleon issue. Pre-order a print copy here, or become an Empire member to access the digital edition on launch day. A Murder At The End Of The World is coming soon to Disney+.
All interviews with actors and writers in this issue took place prior to the union strikes.
Emma Corrin portraits photographed by Zoë McConnell exclusively for Empire in London on Monday 10 July 2023, prior to the union strikes. Styling by Luke Day at Bryant Artists. Makeup by Gina Kane at Caren using Surratt Beauty. Hair by Daniel Martin using Oribe.