Turns out, Mission: Impossible movies are a bit like buses – you wait five years for one, and then two come along at once. So is the case with the seventh and eighth instalments in the franchise, Dead Reckoning Part One and Part Two, the first of which is due in cinemas in just over a month, with the second expected in June 2024. It's the first specifically billed two-parter in the superspy series' history, and as such, there's been more of a crossover in shooting.
Following completion of Part One, the production immediately set off for South Africa and the Arctic (yes, the actual Arctic) to get the follow-up underway. "Tom and I are always trying to get the big shit out of the way first," director Christopher McQuarrie explains to Empire, in our world-exclusive new issue. "South Africa was intense. The aerial sequence is…" He pauses. "It's just outrageous. The thing to remember as you're watching this monster [aka. Part One] is that another monster waits behind it." If those monsters are the incredible feats of cinematic spectacle that we're hoping they are, then they're definitely not the kind to be afraid of.
With regards to that aforementioned aerial sequence, it seems baffling to think that Tom Cruise could possibly compete with the crazy plane antics he displayed in last year's Top Gun: Maverick – but, Cruise tells us, for him, the mantra is always "We can do better." The star whispers it to McQuarrie after every Mission debut screening, and, Cruise says, "He knows it's true. Since I was a young actor, people go, 'Well, what do you do next?' There's always another mountain to climb. Always." The obstacles for this double production have already included a pandemic and now encompass an ongoing writer's strike. "Behind each tsunami is another tsunami," McQuarrie sighs. "It's unrelenting. We live in a state of 24-hour tsunami awareness. That's just what we do." At least when Cruise tells him they can do better as Part One's credits roll for the first time next month, he can be confident that they're already well on the way.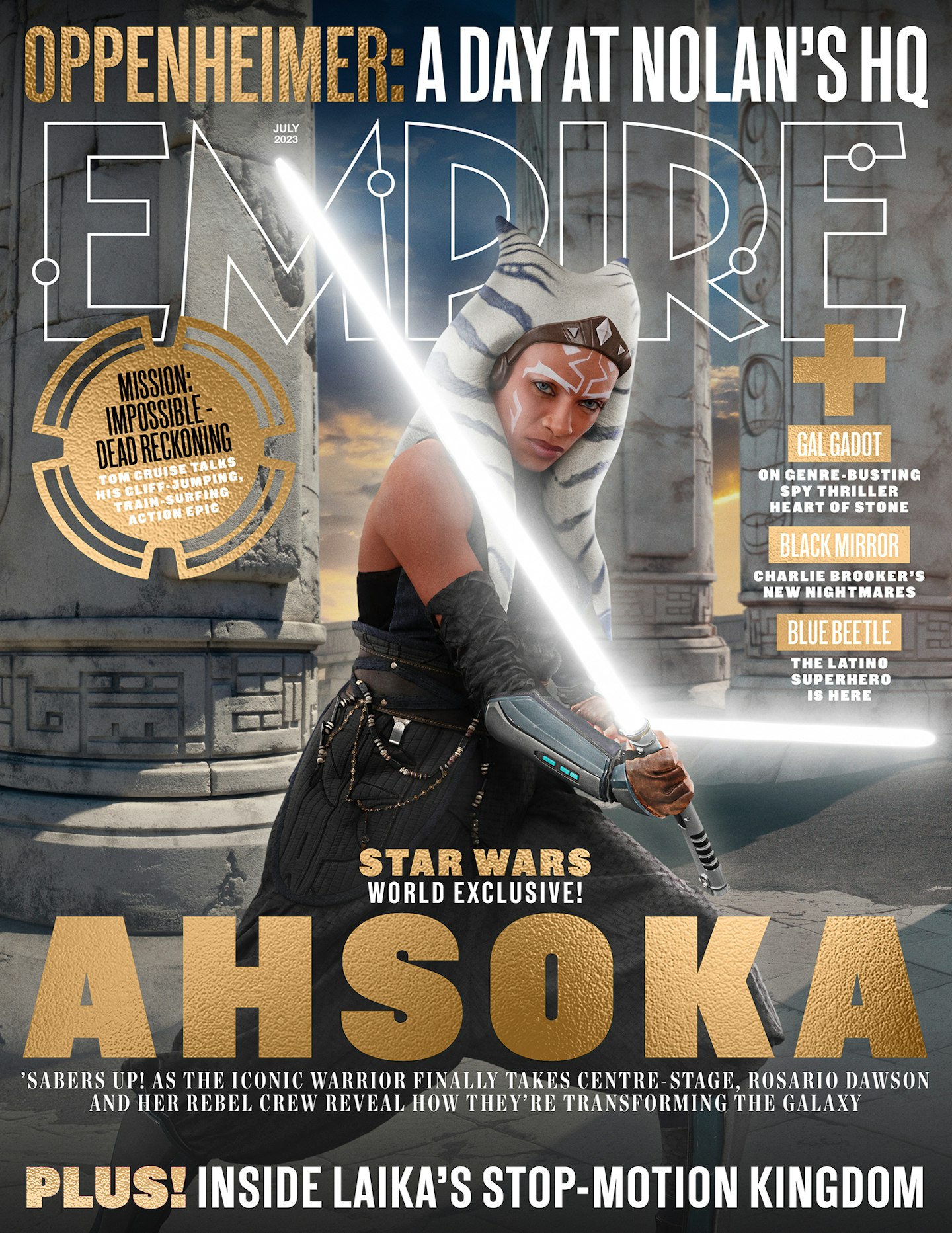 Read Empire's exclusive Mission: Impossible feature in full – speaking to Tom Cruise, Christopher McQuarrie, Hayley Atwell, Simon Pegg, Vanessa Kirby, Rebecca Ferguson, Pom Klementieff, Ving Rhames and Henry Czerny – in the upcoming July 2023 issue, on sale Thursday 8 June. Become an Empire member to access the digital edition in full on launch day, or pre-order a print copy online now here. Dead Reckoning Part One arrives in cinemas on 11 July.