The second, and final, trailer for Mission: Impossible — Dead Reckoning Part One is now online, the surest sign yet that a production that's up there with the longest and most complex in Hollywood history is finally coming to an end. And we sat down with the film's writer-director, Christopher McQuarrie, for a glimpse into that trailer. But here's the rub: McQuarrie, the most verbose man in Hollywood, is remaining mostly tightlipped about the plot. "I'm very sensitive to when people tell me how disappointed they are when trailers tend to give away the entire movie," he says. "What Tom [Cruise, in case you didn't know] obsesses about when we're working with marketing, what we always stress, is no-one remembers the plots to these movies. It always gets distilled down to, 'It's the one where Ethan does x.' It's the one where he hangs off a building, it's the one where he jumps off a cliff, it's the one where he hangs on the side of an airplane, it's the one where he breaks into the CIA. So what we try to do with our trailers is, don't try to give them the story. Don't try to make jokes work. Bring them into the world for two minutes, and let them get a sense of the world they're going to be in."
So don't expect, in other words, much disclosure about the plot in this breakdown. Although there will be a little. Instead, here's McQuarrie on some of the most intriguing images and snippets of dialogue from the final trailer for 'Mission: Impossible — The One Where Ethan Drives A Motorbike Off A Cliff, The Berk'.
Gonna need a bigger ramp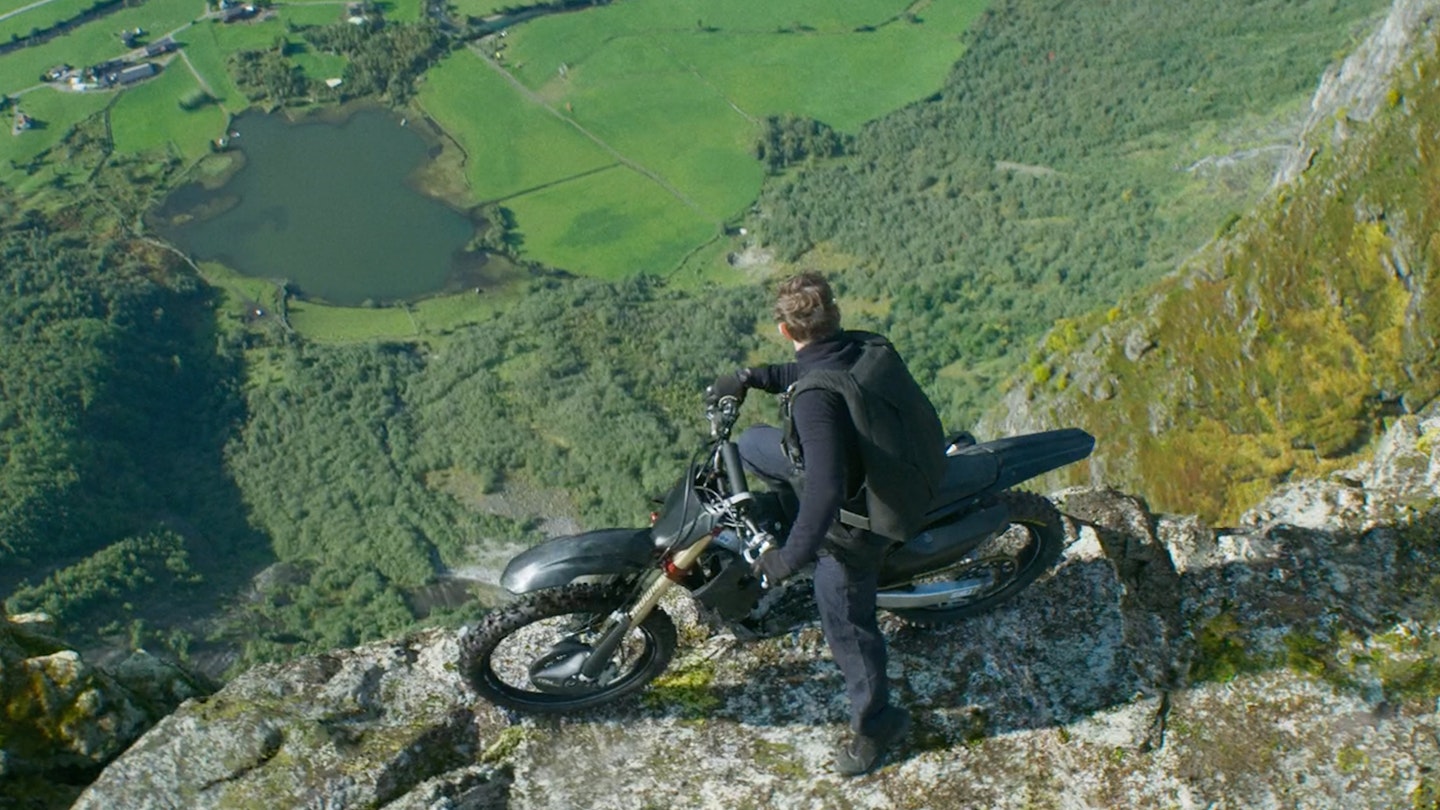 From the moment Dead Reckoning Part One began filming in Norway in September, 2020, we've known there would be a moment when Tom Cruise, as IMF super-agent Ethan Hunt, drives a motorbike off a cliff (don't worry, folks, he's got a parachute). But we've never known quite why. By his own admission, not even McQuarrie knew entirely why at the time. But he's nailed it now – and in the trailer, we see Ethan riding his bike through a forest, and up to the edge of a cliff. He peers over the edge. Down below is a collection of buildings. In those buildings… the reason why Ethan takes the shorter, quicker way down. "Ethan makes several proclamations in that trailer, and they are crystallised in that moment," says McQuarrie. "He's not just doing a stunt – he's making good on his word, on many levels. And by that point in the story I hope you're very much invested in him making good on his word."
Now, among the lines said by Ethan in the trailer: "If anything happens to them, there's no place I won't go to kill you." Has something happened to his IMF team? Is he on a rip-roaring rampage of revenge? Or on his way to save his mates?
Hello Kittridge!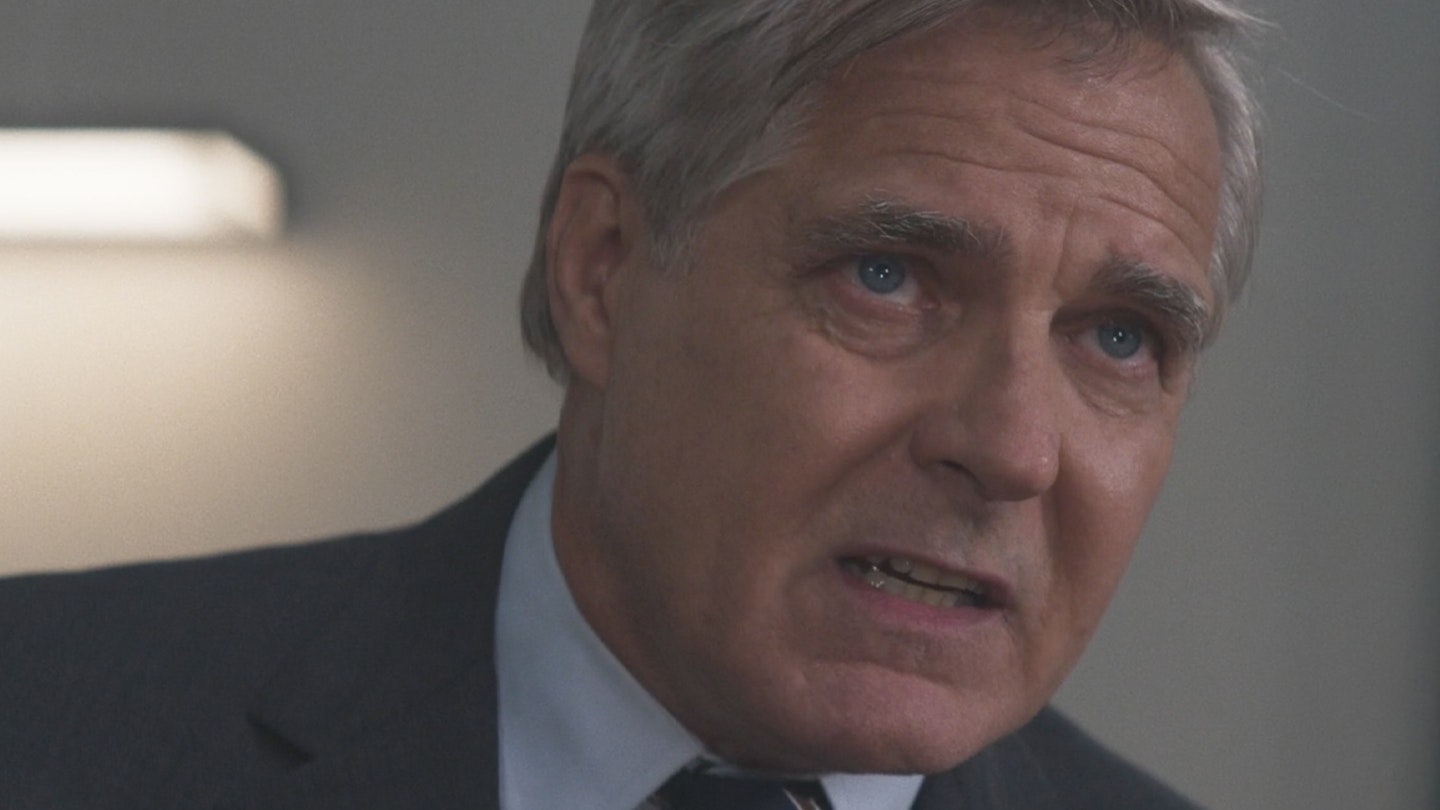 But the first lines we hear in the trailer, as with the first teaser, belong to Henry Czerny, returning – at long last – as Eugene Kittridge, the fly-in-the-ointment IMF boss who was last seen in the first Mission: Impossible, all the way back in 1996. Here, he's telling Ethan that "our lives are the sum of our choices, and we cannot escape the past". Is his prominence in these trailers an indication of his importance to the story? Time will tell. "He's the same Kittridge, but different," teases McQuarrie. "He's been in the game a very long time and still very much has his priorities straight. What's fantastic about the dynamic between Ethan and Kittridge is that Kittridge is not a villain. He is not an evil character. He is very much an antagonist in that he does not share what he would call Ethan's naïve faith in humanity. Under other circumstances they would be on the same side. It just happens to be that Kittridge represents the interests of his own country and Ethan represents the interests of the entire world."
Angel of death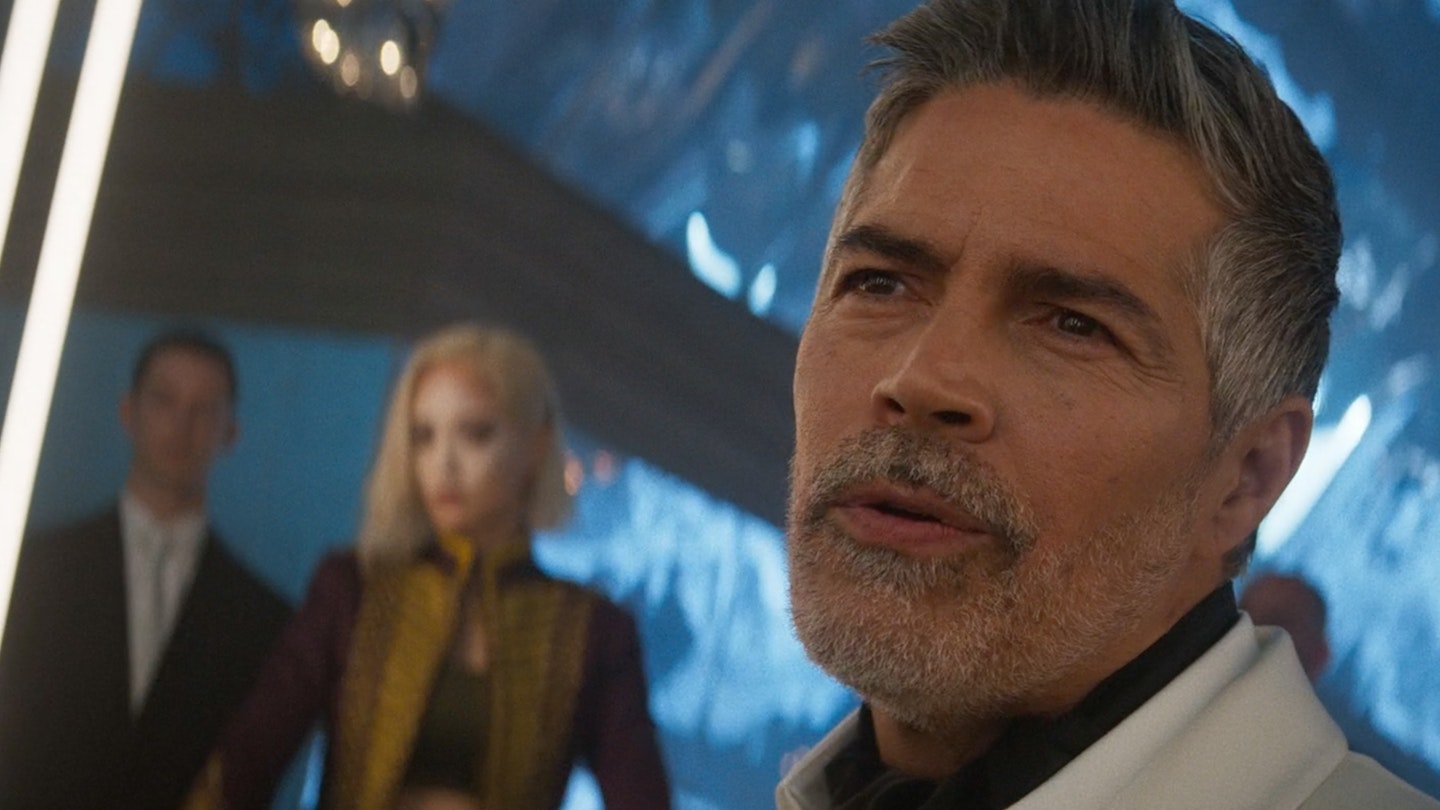 An element of Dead Reckoning (Both Parts) seems to be about a threat from Ethan's past emerging to threaten his present. Initially, the film's main villain was set to be played by Nicholas Hoult, but when he dropped out after the pandemic played merry hell with Mission's schedule, McQuarrie pivoted to casting Esai Morales. The much older Esai Morales. Which means this isn't simply a question of 'find+replace' on the script – this is a brand new character, one who has had what looks like fatal dealings with Ethan. "Casting Esai allowed us to explore things with those characters and the notion of Ethan's past," says McQuarrie. "Ethan has a past that predates the IMF, and that allowed us to explore that with a character that knew Ethan before Ethan was Ethan. That's part of who Gabriel is." There's a lot to unpack here. Does 'before Ethan was Ethan' suggest that Ethan Hunt is a fake identity, and that Ethan changed his name upon joining the IMF? Or does it simply refer to the time before Ethan became the IMF's number one guy?
Plus, now we know the name of Morales' villain, start your speculation. "Every detail of the story is very carefully considered," smiles McQuarrie. "People who want to do their homework can derive from that whatever they please." Potential homework, then: the Bible, in which Gabriel is an archangel who announces God's will to men, which could explain his line about "you've no idea the power I represent". Or the 'Sledgehammer' video. Probably not that Gabriel, mind.
Eye eye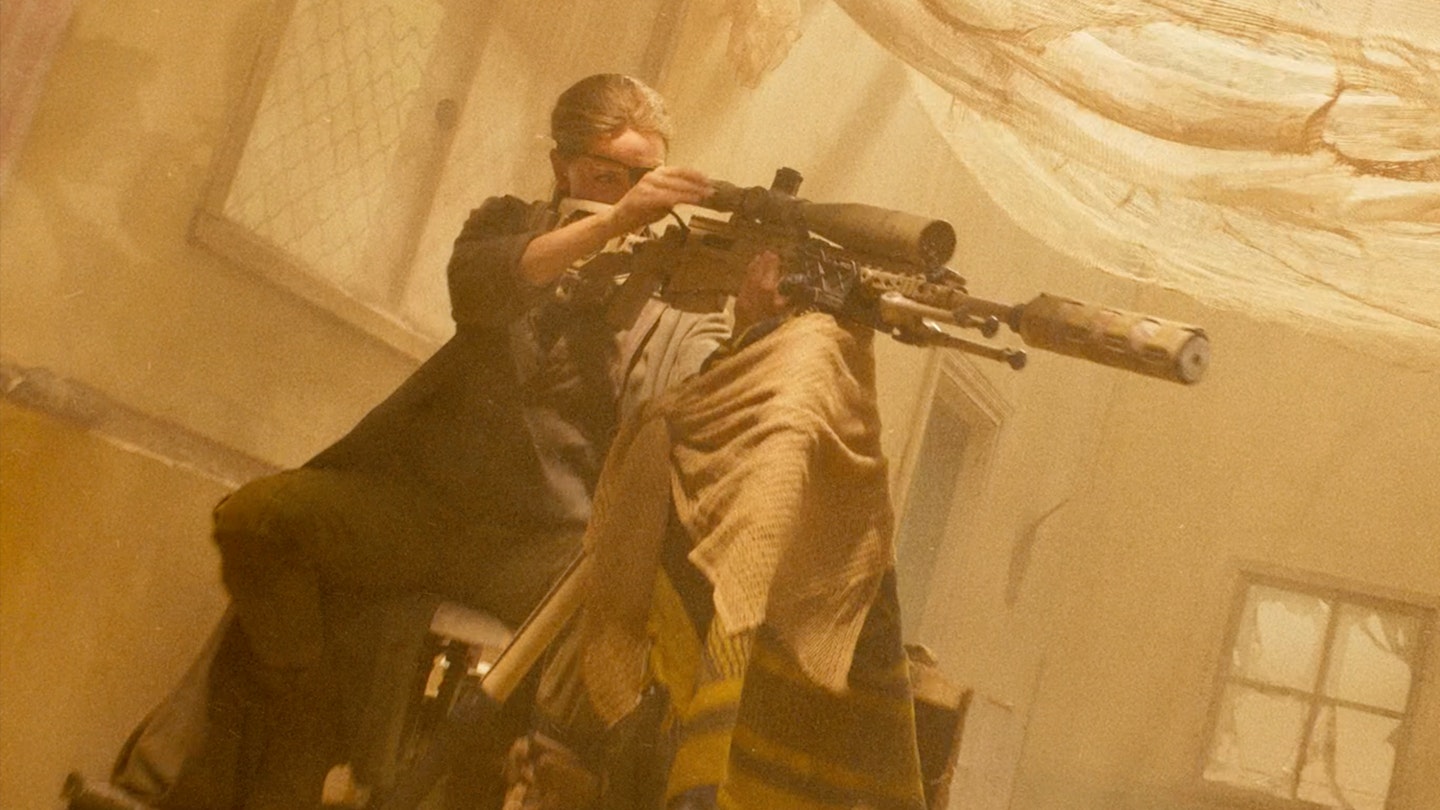 As in the first trailer, we get a glimpse of Rebecca Ferguson's Ilsa Faust wearing an eyepatch, while wielding a huge sniper rifle. This is from a sequence in Abu Dhabi, where she seems to be protecting Ethan from afar as he rides through the desert on horseback. And since that first trailer, there's been feverish speculation about the eyepatch – has Ilsa been blinded in one eye, perhaps as a result of an earlier fight in Venice against Gabriel? "I'm delighted that there's feverish speculation," laughs McQuarrie. "Why would I do anything to spike the feverish speculation?" He will say this, though. "You only need one eye to handle a sniper rifle." So it's entirely possible that Ilsa hasn't lost one, but is in fact wearing an eyepatch, all the better to kill people with. Panic over. Possibly.
Preying Mantis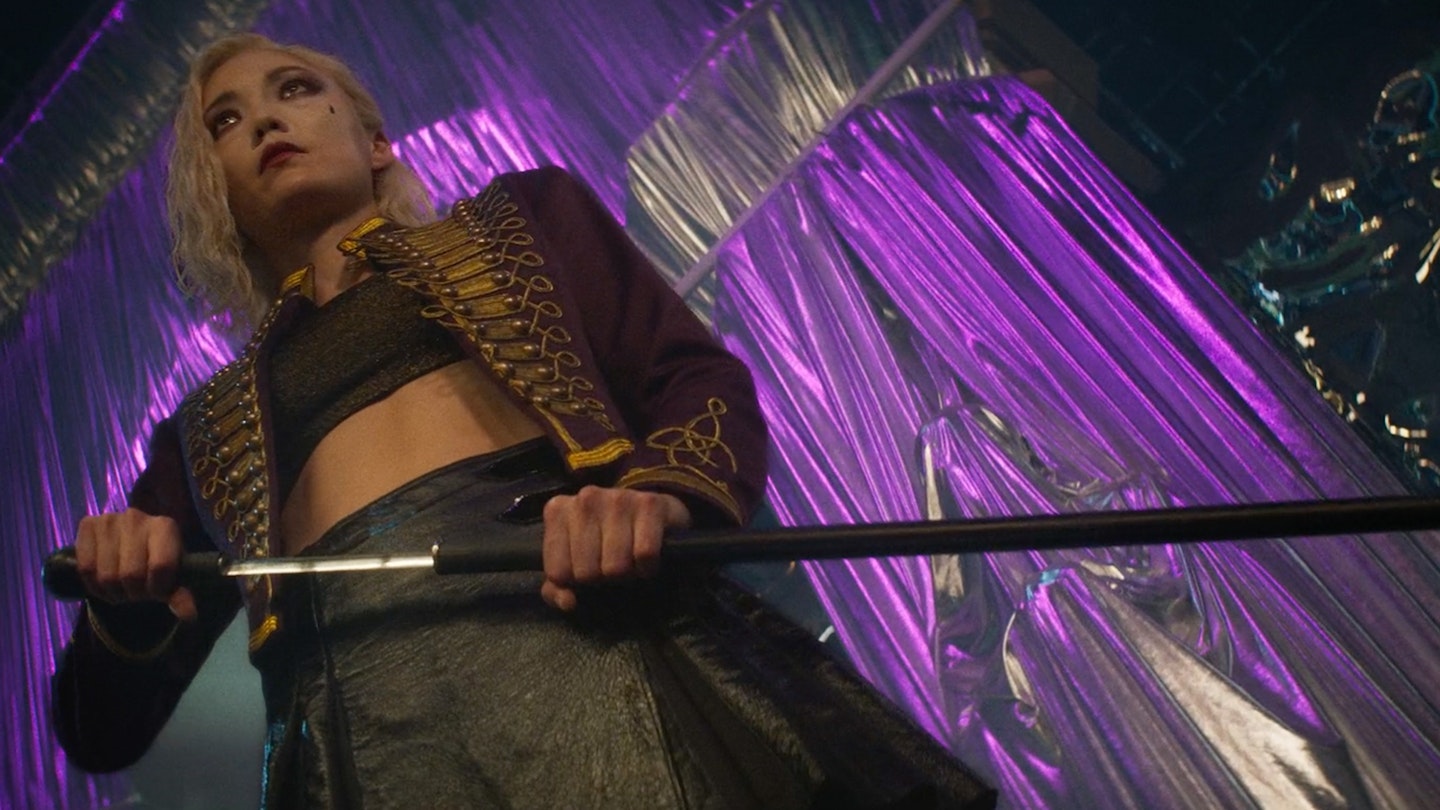 One name that McQuarrie is holding back for now is that of Pom Klementieff's character. But, as you can see from this shot of her holding a sword in what looks like the film's Venice section, she may be the deadliest person to visit that city since Don't Look Now's diminutive red-coated killer. "I dare you to go to this movie and try not to look at Pom," says McQuarrie. "More than any other actor I've worked with, you cannot take your eyes off her. She's completely compelling, completely dynamic. It was quite amazing. It changed the way I designed shots, it changed the way I wrote scenes, it changed the way we dressed the character. It's just raw, raw power that's unrecognisable from Mantis in Guardians." Watch your back, Ethan.
Grace under pressure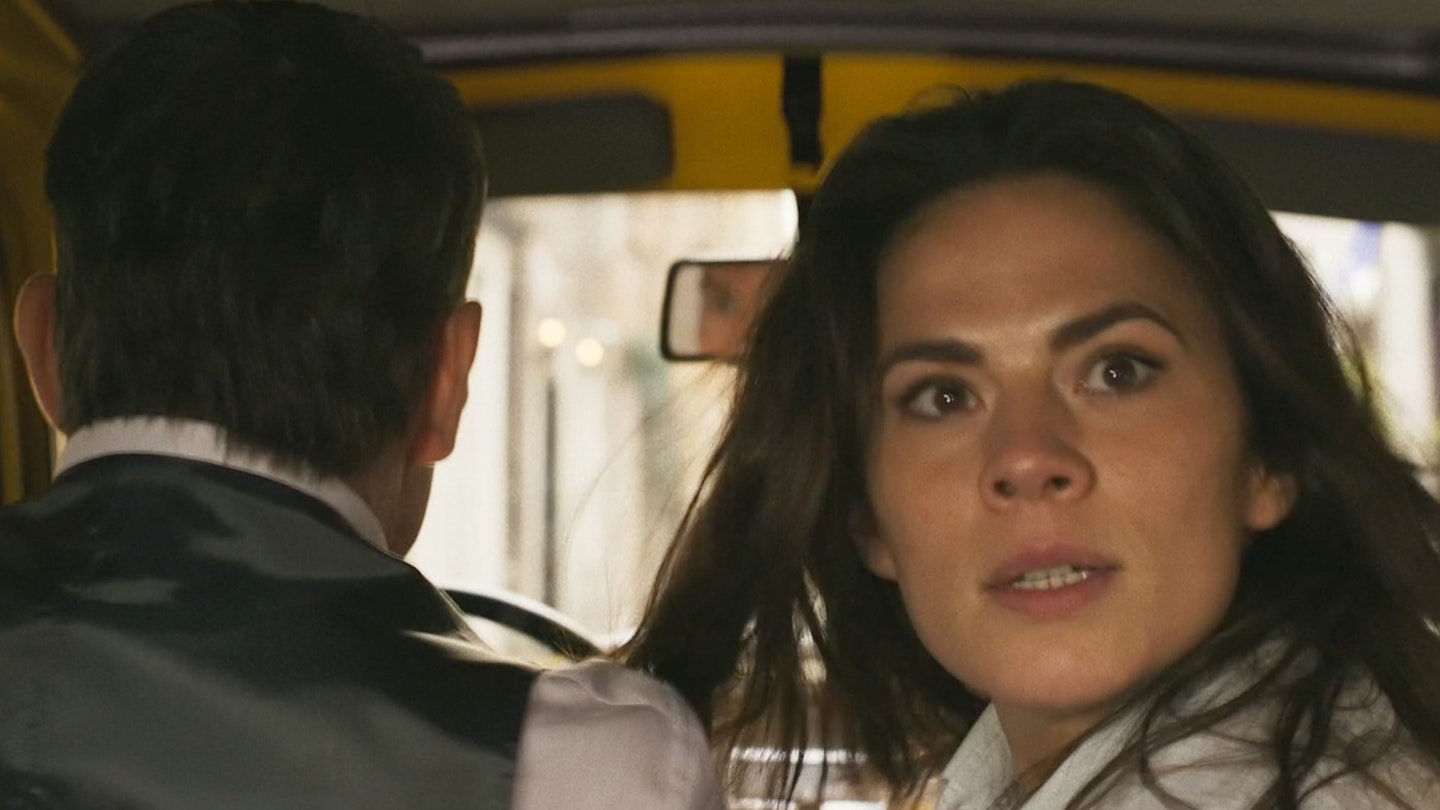 One of the major new characters introduced in Dead Reckoning Part One is the mysterious Grace, played by Hayley Atwell, who finds herself thrust into various scenarios with Ethan – including a breathless car chase in Rome and the epic fight onboard (and on top of) a moving train. "Grace represents something from outside of the norm, and definitely outside of the team," says McQuarrie. "She more or less becomes ensnared in this movie, and there are forces constantly pushing those two characters together." But for any fans of the Ilsa Faust-Ethan relationship who are worried that this is somehow supplanting that dynamic, or replicating it, McQuarrie is here to put you at ease. "There's no way I'm going to take that long to work with Hayley Atwell, only to have her come in and be another version of a character we've seen before," says McQuarrie, who has been trying to get Atwell in one of his films for almost a decade. "So she has to be an outsider. Hayley is just extraordinary, as a character who is a fish out of water in one regard, but very much has her own element."
Luther levels up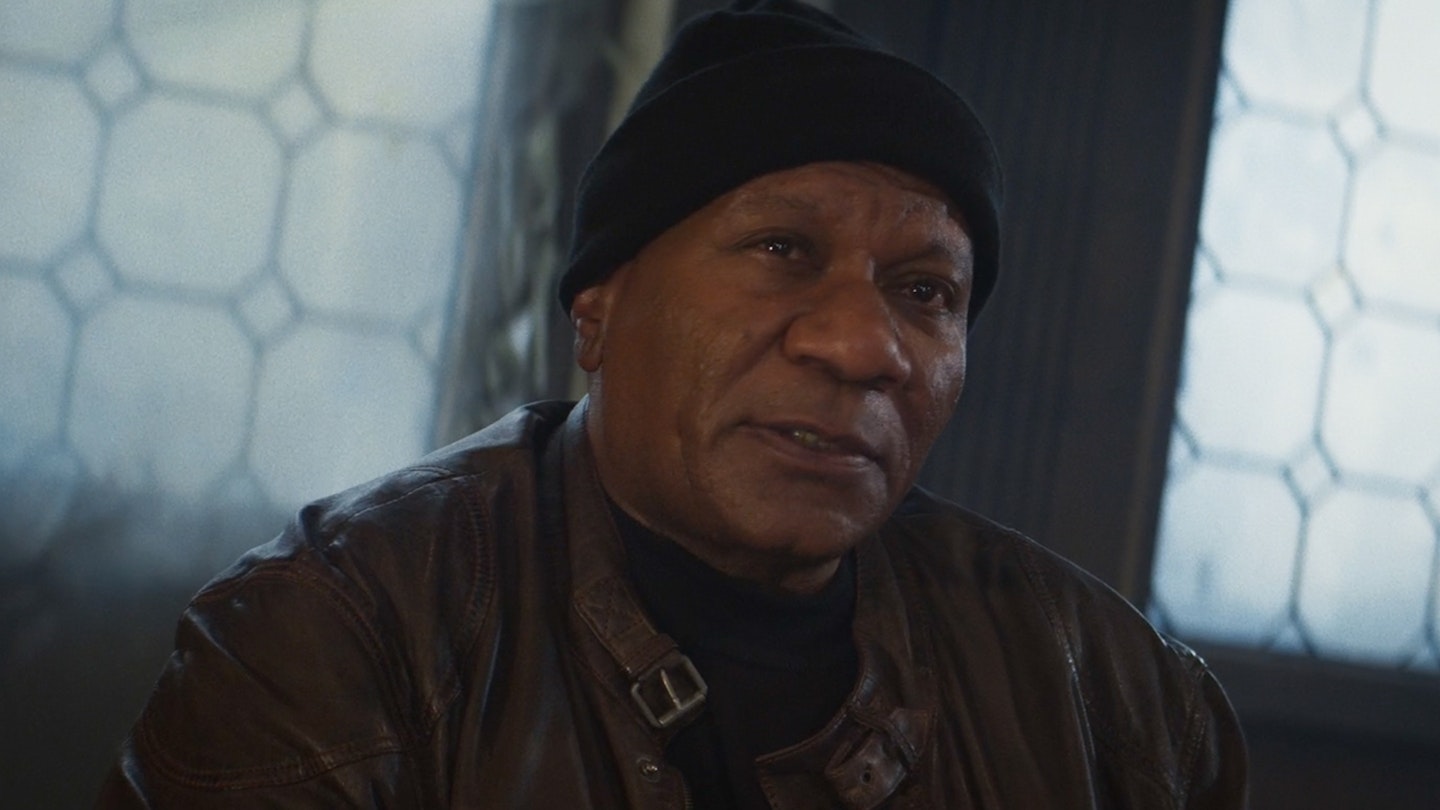 Ethan's IMF pals are back for more again, including Ving Rhames as keyboard whizz Luther Stickell (as in, he's a whizz with a keyboard in terms of hacking into security systems, not that he's a member of Yes). "In Fallout I said, 'Come on, let's get him out of the van, it's his turn', and in doing so we discovered we had lightning in a bottle, and we leaned into that," says McQuarrie. "Luther has evolved from Mission 1. He's a man of closeted respectability and he's becoming more and more the sage of the team. In these two movies that's really taken to an extreme in his particular knowledge, not only of technology, but also of Ethan."
All about the Benjamins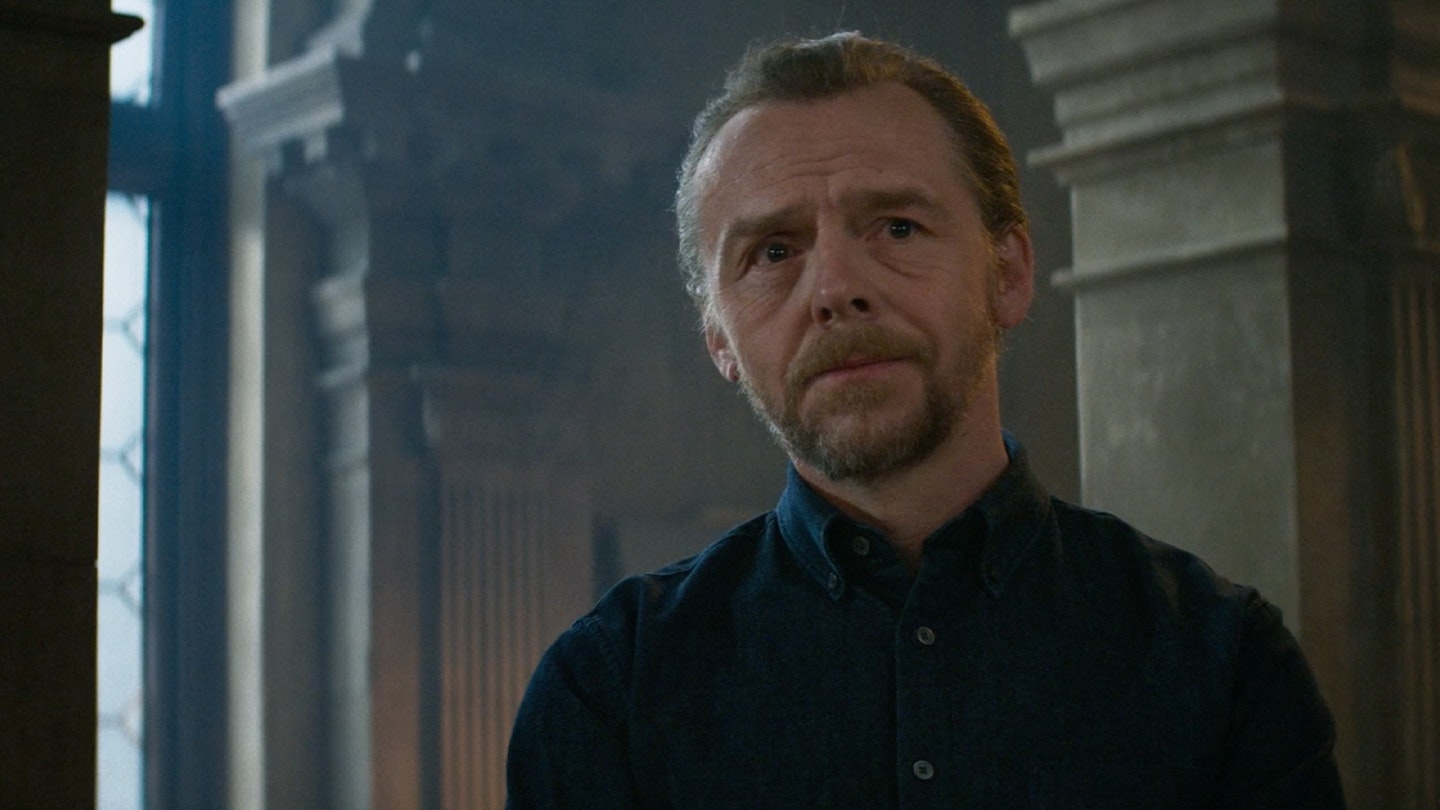 And then there's Simon Pegg as Benji Dunn, who continues to have a more active role – not that his humble origins in Mission III have been forgotten. "You're now dealing with a team in which two of the guys are tech guys," laughs McQuarrie. "But each has their own layer of technical expertise, and one is obviously infinitely more experienced than the other. That created amazing opportunities. And Simon and I, over the course of each movie, have pushed Benji a little bit farther out of his comfort zone and a little bit further out into the field. Over the course of 7 and 8, we take that deeper."
The Faustian pact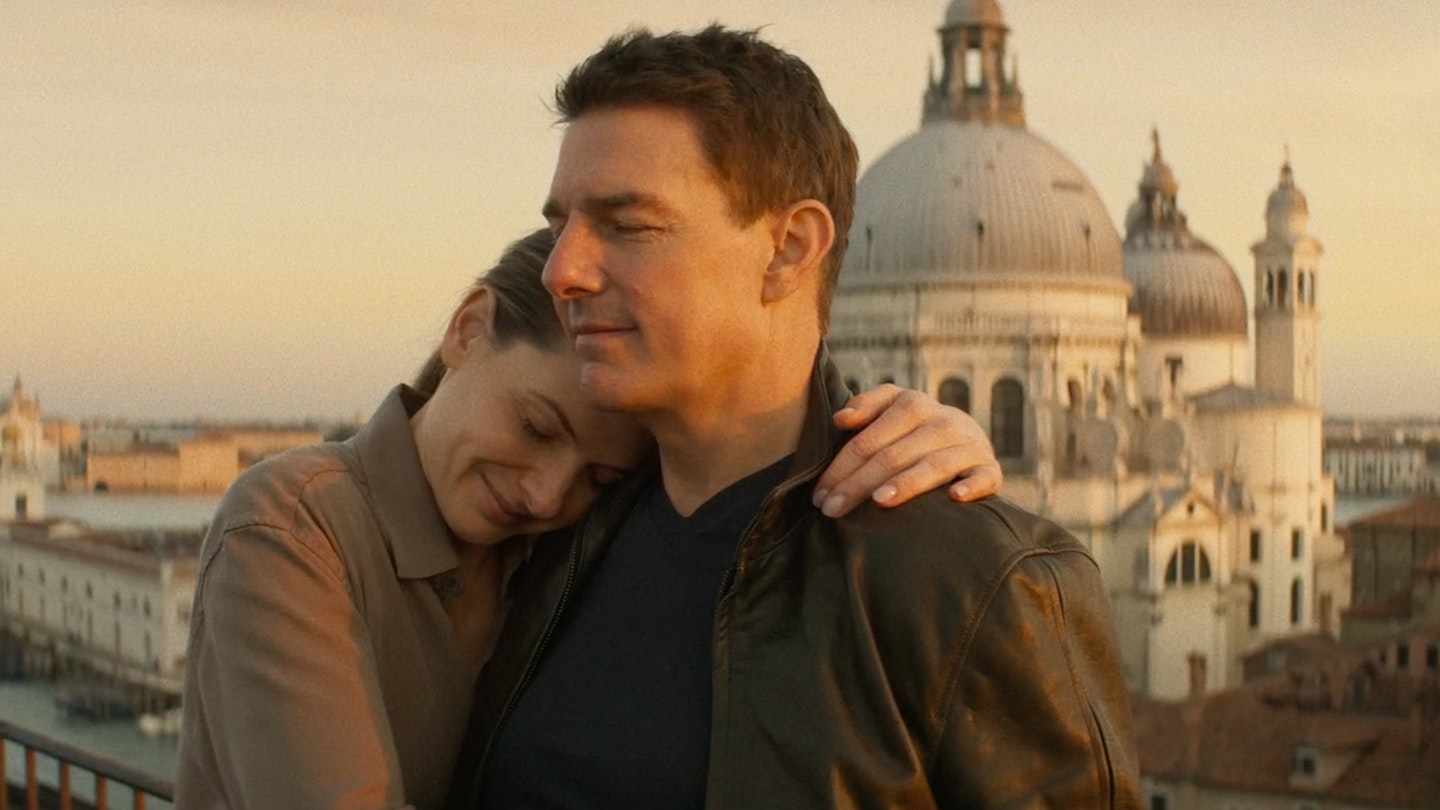 So, what lies in store for Ethan and Ilsa Faust, who've been fight-flirting with each other for two movies now? The end of Fallout seemed to point towards a romantic resolution for the couple, and shots of them cuddling in Venice would seem to support that. Not so fast, yells McQuarrie. "What we've really baked into the narrative is that the closer someone gets to him, the more dangerous it is," says McQuarrie. "I was never really interested in creating a typical love interest for Ethan. Once that relationship consummates, that relationship is over. The simple fact of the matter is you're not making Mr & Mrs Smith, you're making Mission: Impossible, and so the challenge comes in creating a relationship that is always evolving and never quite reaching what is a somewhat mundane resolution. I'm much more interested in seeing characters who could be – and maybe even would be – but can't because of the very nature of what they do." He laughs. "So, if I could distill it… it's complicated!"
Ethan hunted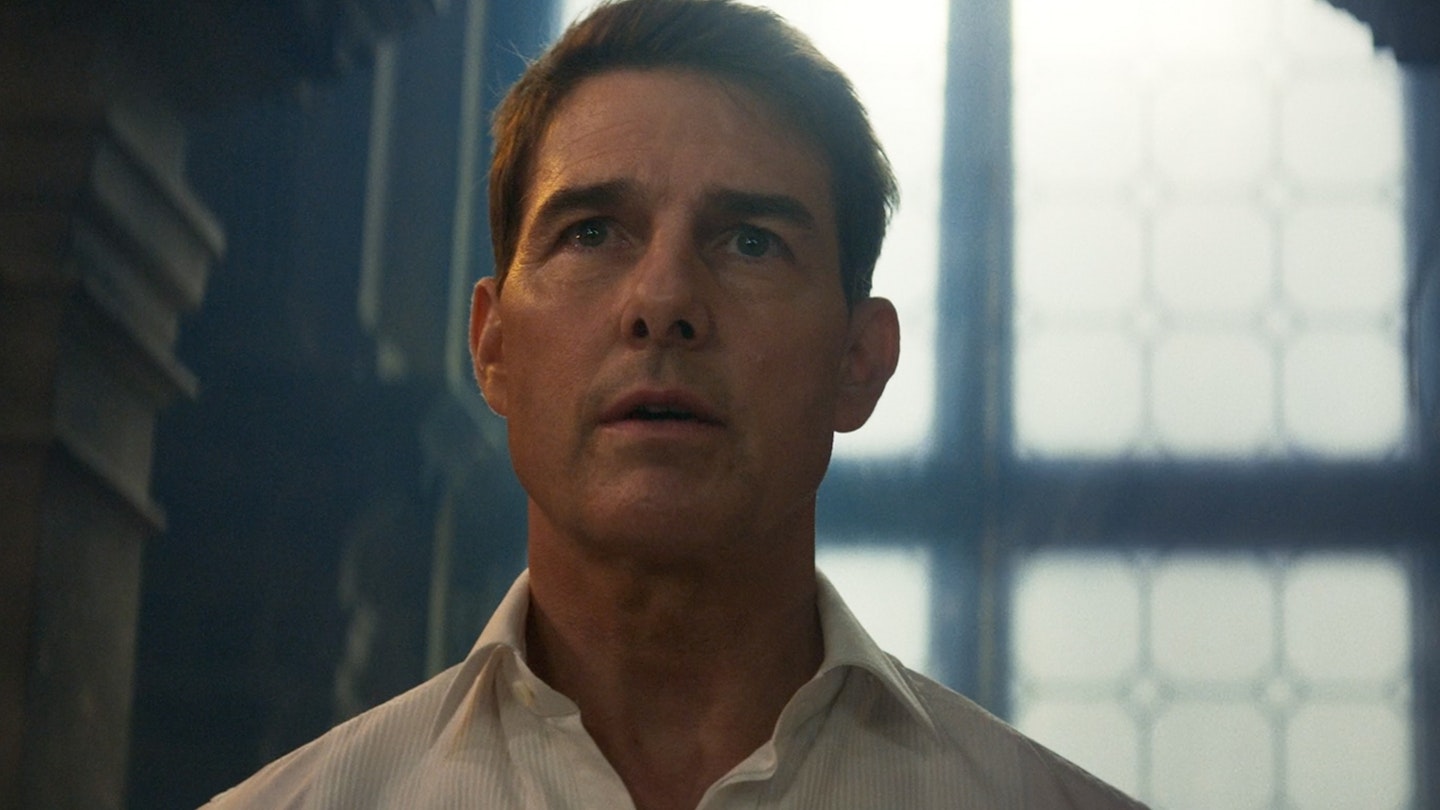 "Listen to me," says Kittridge to Ethan. "The world's coming after you." While that's happened before in the Mission series, this time it seems that Ethan Hunt is well and truly on his own, cut off from his team and his tech. "It expands into Part Two," is what McQuarrie will say about the plot. "Global stakes are always a real challenge to make felt. The stakes in this story are as global as global stakes get. Part One is the stirrings of that. The dominoes are being set up. The chess pieces are moving into place. The dark forces in our story are really, truly, just getting started." OK, definitely watch your back, Ethan.
Tarzan and Shea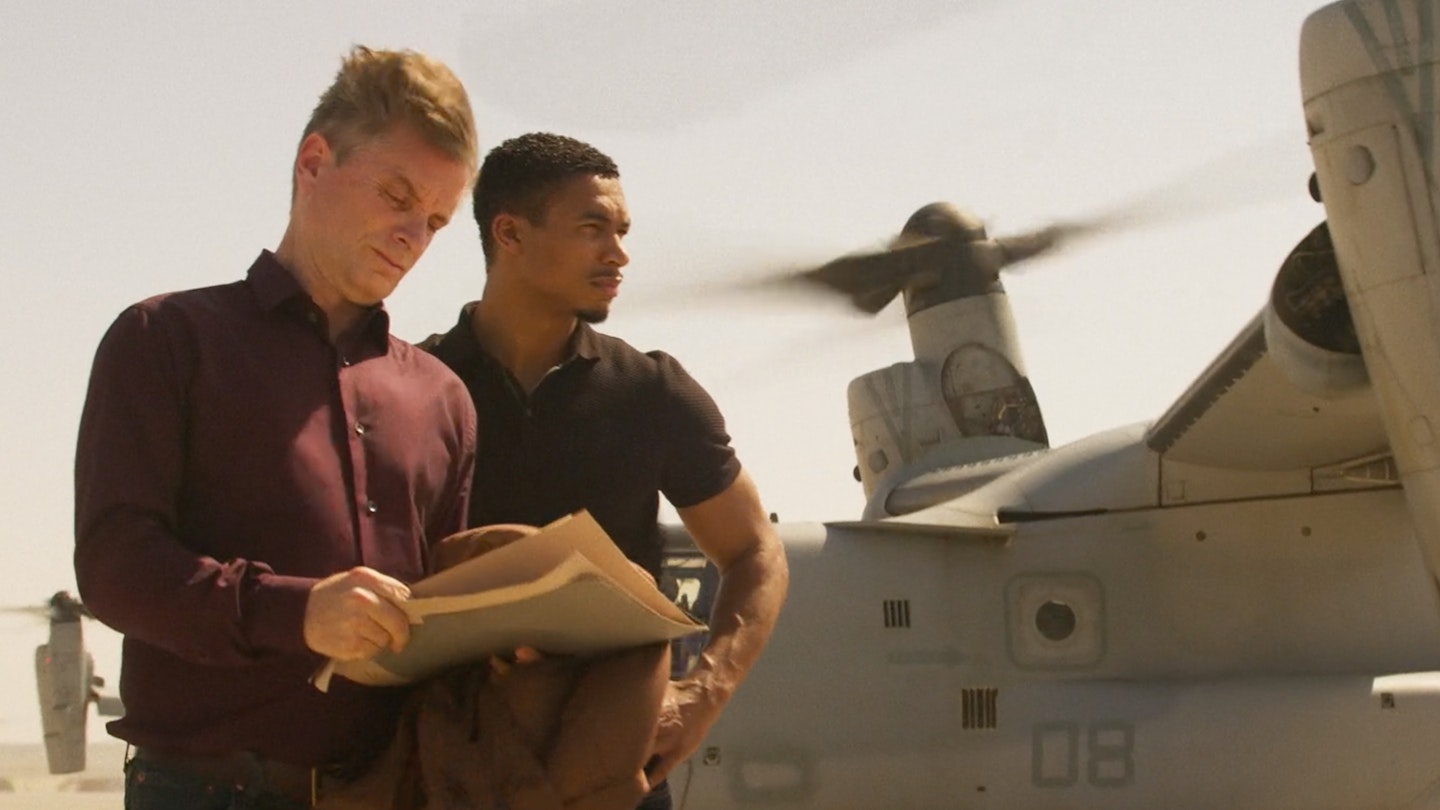 At one point in the trailer, we get a glimpse of Shea Whigham and the brilliantly-named Greg Tarzan Davis as a pair of operatives who might just prove to be bad news for Ethan Hunt. "They are more or less the enforcement wing of The Community," says McQuarrie. "The Community are the various heads of various agencies within the intelligence community, and they are referred to collectively as The Community."
Those heads are played by the likes of Charles Parnell (another Top Gun: Maverick alum), Rob Delaney, Mark Gatiss and Indira Varma, but it's going to be Whigham and Davis who do their dirty work. "They are the two guys sent to keep Ethan Hunt in line when he does what he inevitably does," laughs McQuarrie. "What's fun about this movie is that everybody in it has seen this movie before. They all know what Ethan is going to do. They understand how he operates. They're not at all surprised when Ethan takes matters into his own hands. And in the form of Shea and Tarzan they've sent people who know exactly what they're dealing with. It's a very fun dynamic." The helicopters behind them are V22 Ospreys, by the way. "That's the delivery device for Shea and Tarzan to enter into the movie," adds McQuarrie. "They have one hell of a fucking entrance."
Full steam ahead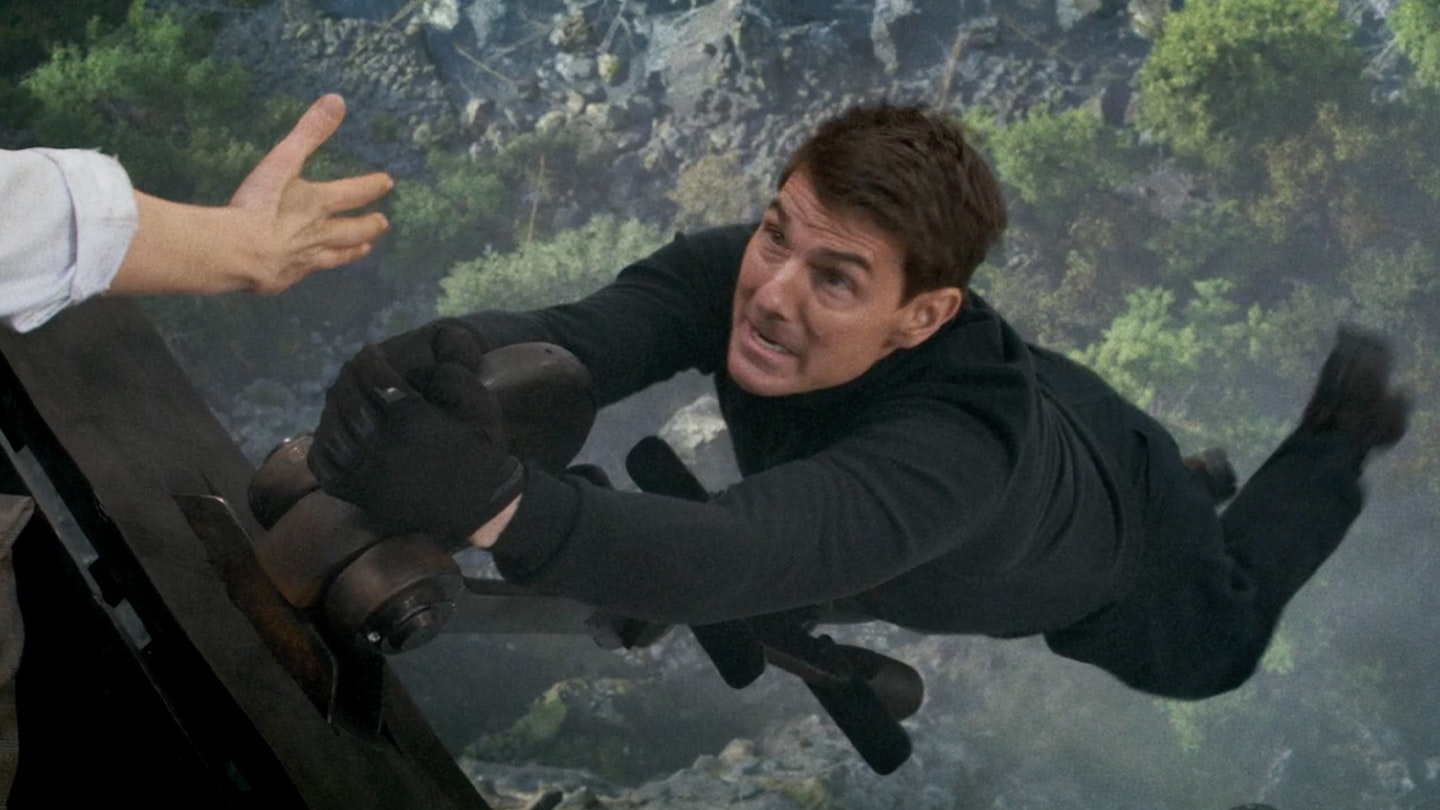 Much of the trailer shows variations on sequences from the first trailer – Cruise's big bike jump, the Rome car chase (although we also get glimpses of Klementieff in pursuit of Ethan and Grace). But it's the film's enormous, epic train sequence that really benefits from the addition of footage. One shot – of Ethan and Grace effectively going zero gravity inside a train carriage, with cups and saucers and furniture flying free of their earthly moorings – is sensational, while the trailer's big capper is a shot of Cruise hanging off one train carriage as another crashes to earth hundreds of feet below him. Yikes. "It was a very tough environment to shoot in," says McQuarrie. "We didn't shy away from it. We pushed it to absolute extremes. It's incredibly physical, incredibly dangerous and a very technically challenging sequence. And what I love is, these are shots I'm perfectly comfortable just throwing out there." The implication being: what is he holding back? The mind fair boggles…
Mission: Impossible – Dead Reckoning Part One comes to UK cinemas from 12 July