For his last three movies, director David Gordon Green presented a whole new Halloween continuity – leaping forward 40 years after John Carpenter's classic slasher to present a new sequel trilogy with Halloween, Halloween Kills, and Halloween Ends. For his next film, he's moving onto another legendary horror film to give it the legacy sequel treatment, once again produced by Blumhouse – eyeing up William Friedkin's game-changing possession tale The Exorcist. Green's film is called The Exorcist: Believer – and the first posters have arrived, offering a first hint of what we'll be in for. Take a look at all three below: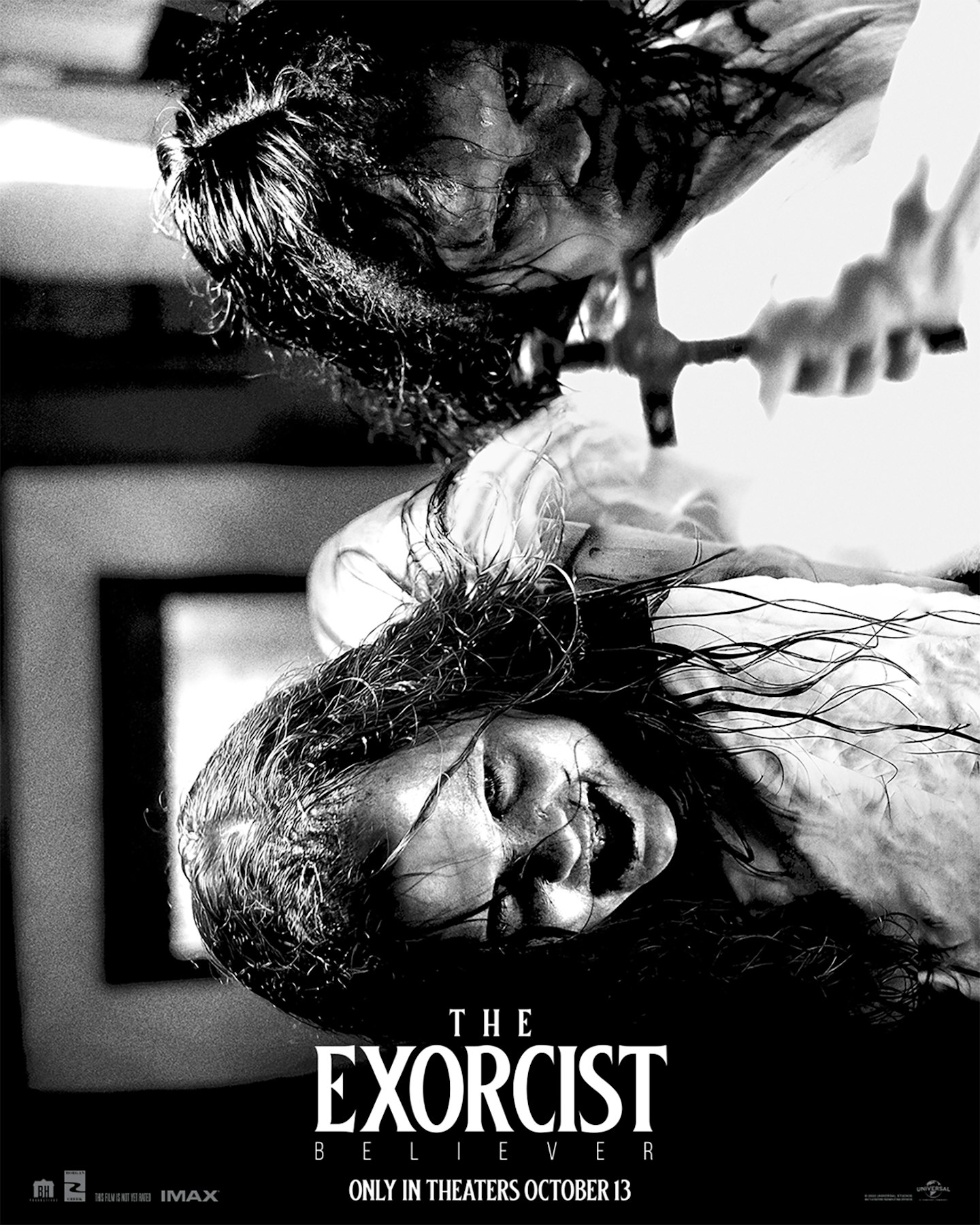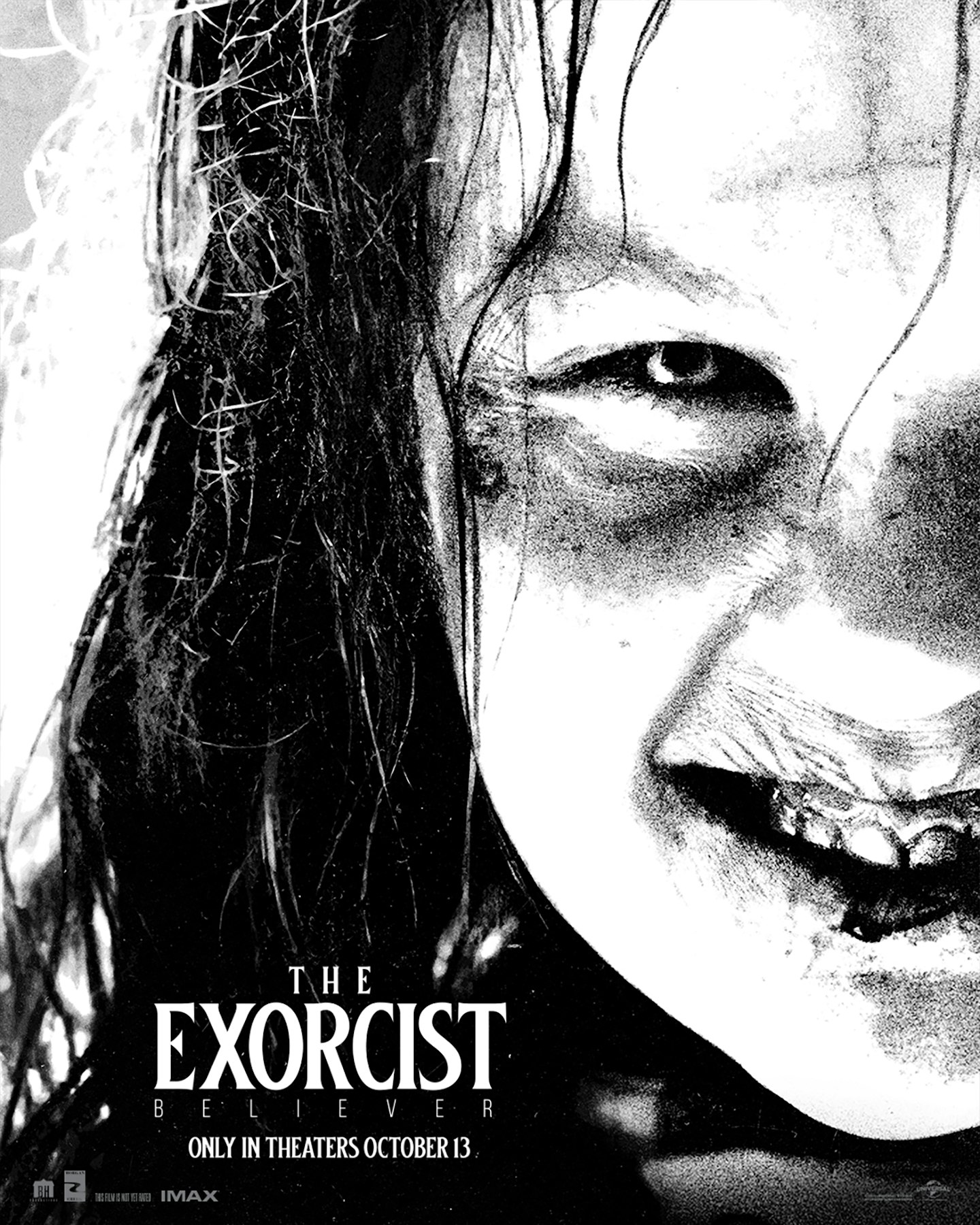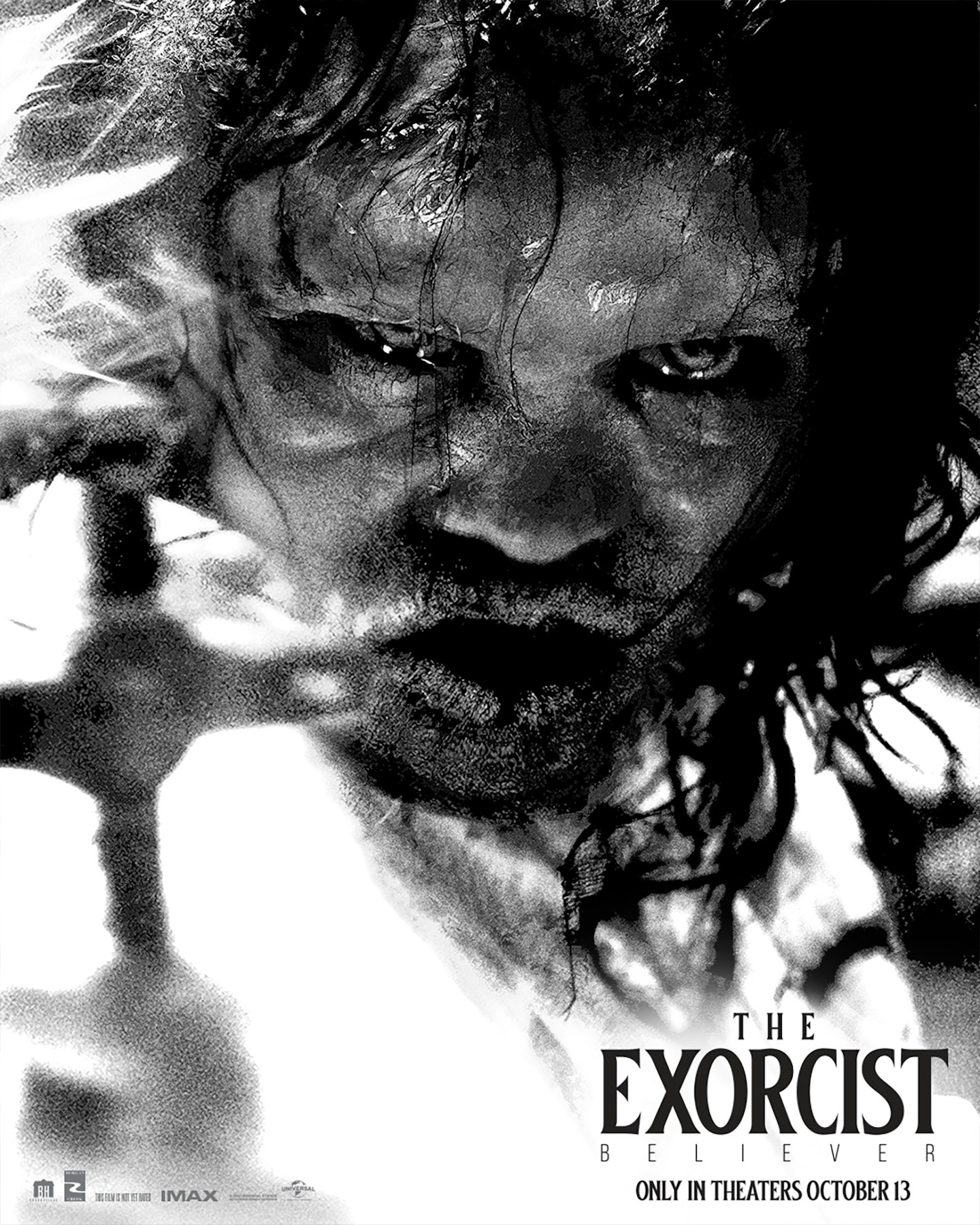 Going by what we see here, Green has come up with an immediate way to escalate the stakes: it seems this time we aren't just in for one possessed girl (Linda Blair's Regan, in the 1973 original), but two possessed girls. Has Pazuzu upped his game? Can one entity possess two people at once? Or are we in for a different kind of demonic dalliance here? File all of those under, 'Wait and see'. The film is penned by Green and Peter Sattler, and the plan seems to be, once again, to craft a whole new trilogy in the continuity of the original film – with Ellen Burstyn reprising her role as Regan's mother, Chris MacNeil.
Beyond that, there's little info so far – but with publicity ramping up, stay tuned for more updates hopefully on the way before too long. The Exorcist: Believer will have audience members chucking up pea soup in cinemas from 13 October.