Contains major spoilers for Mission: Impossible – Dead Reckoning Part One
A Christopher McQuarrie interview is a bit like a Christopher McQuarrie action sequence – just when you think it's winding down, suddenly he's picking up speed again, ready to dazzle in new and unexpected ways. And so, the second half of day one of our epic Spoiler Special interview with the director behind Mission: Impossible – Dead Reckoning Part One is packed with even more goodness. Empire's own Chris Hewitt sat down with McQ to dig further still into the film's themes and ideas, its most shocking turns, and all the secrets hidden in scenes that you never knew were there.
You can listen to the full two-hour Day One Part Two spoiler chat right now on the Spoiler Special Podcast feed – as well as the three-hour-plus Part One chat – and there's plenty more to come beyond that too. There are countless nuggets to be unearthed in the full, sprawling conversation – but here are a few tantalising glimpses into what was discussed.
READ MORE: 10 Spoiler Facts We Learned About Dead Reckoning Part One From Christopher McQuarrie
1) The entire story sprang from anxieties around A.I.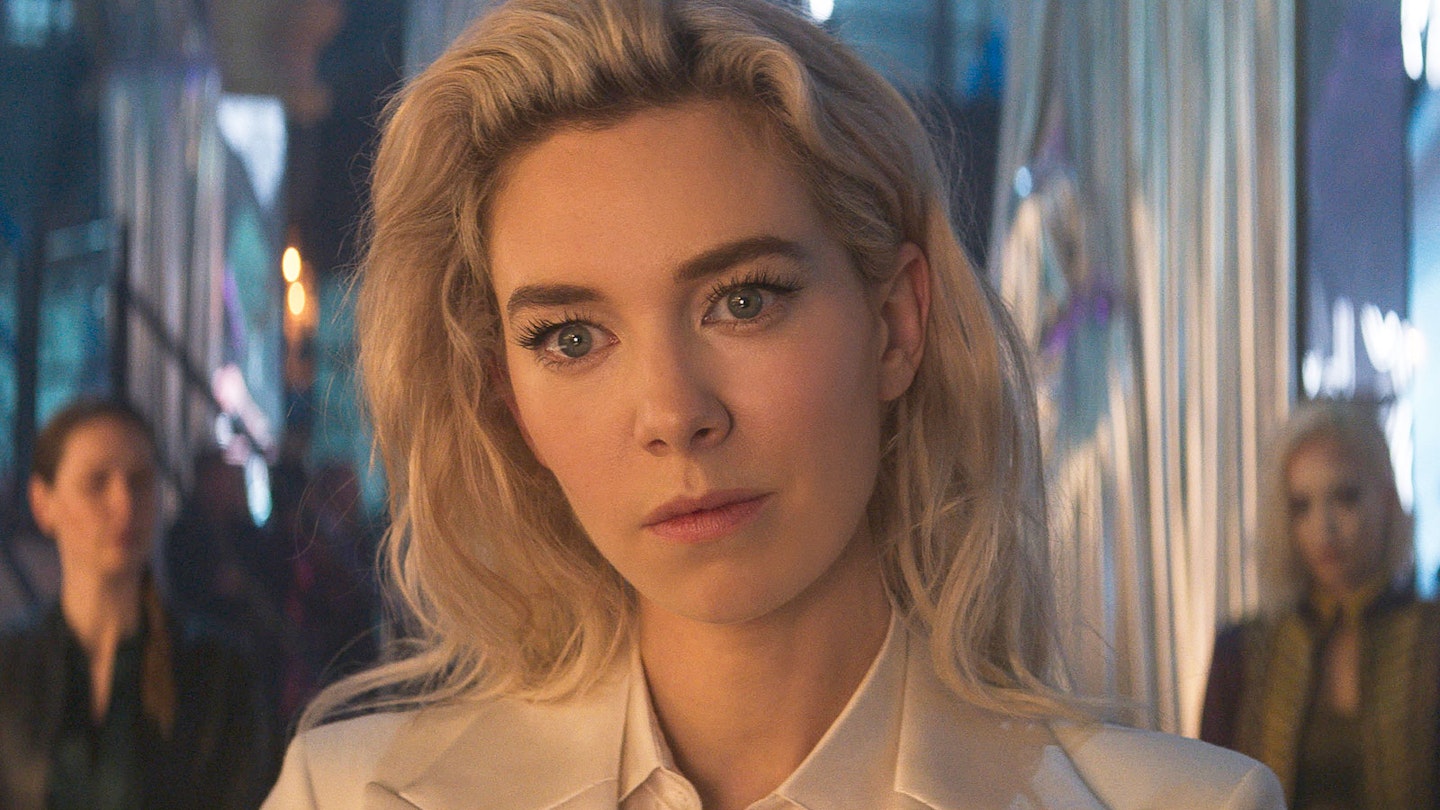 If you've ever heard McQuarrie discuss how his Mission: Impossible stories begin – action setpieces first, everything else later – you'll know that constructing a tight and thrilling story around it all is a masterful, head-scrambling feat. For Dead Reckoning, it was a pre-occupation with artificial intelligence and its rapid encroach on our world that sparked Ethan Hunt's latest mission. "I wanted to speak to what I felt was a growing communal anxiety. That was really the beginning of Dead Reckoning," explains McQuarrie. It was a different path to his previous Mission films. "Rogue Nation was me just figuring out how to make a Mission: Impossible movie, and knowing I wanted to make it about the relationship between [Ethan] and this woman from the outside. Fallout was very much about elements of his past and tying up the story of Ethan and Julia. Going into Dead Reckoning, we knew we wanted to explore this new threat and this new fear, and have Ethan pitted against it." From there the plot, uh, found a way.
2) The Entity debrief scene is told like a ghost story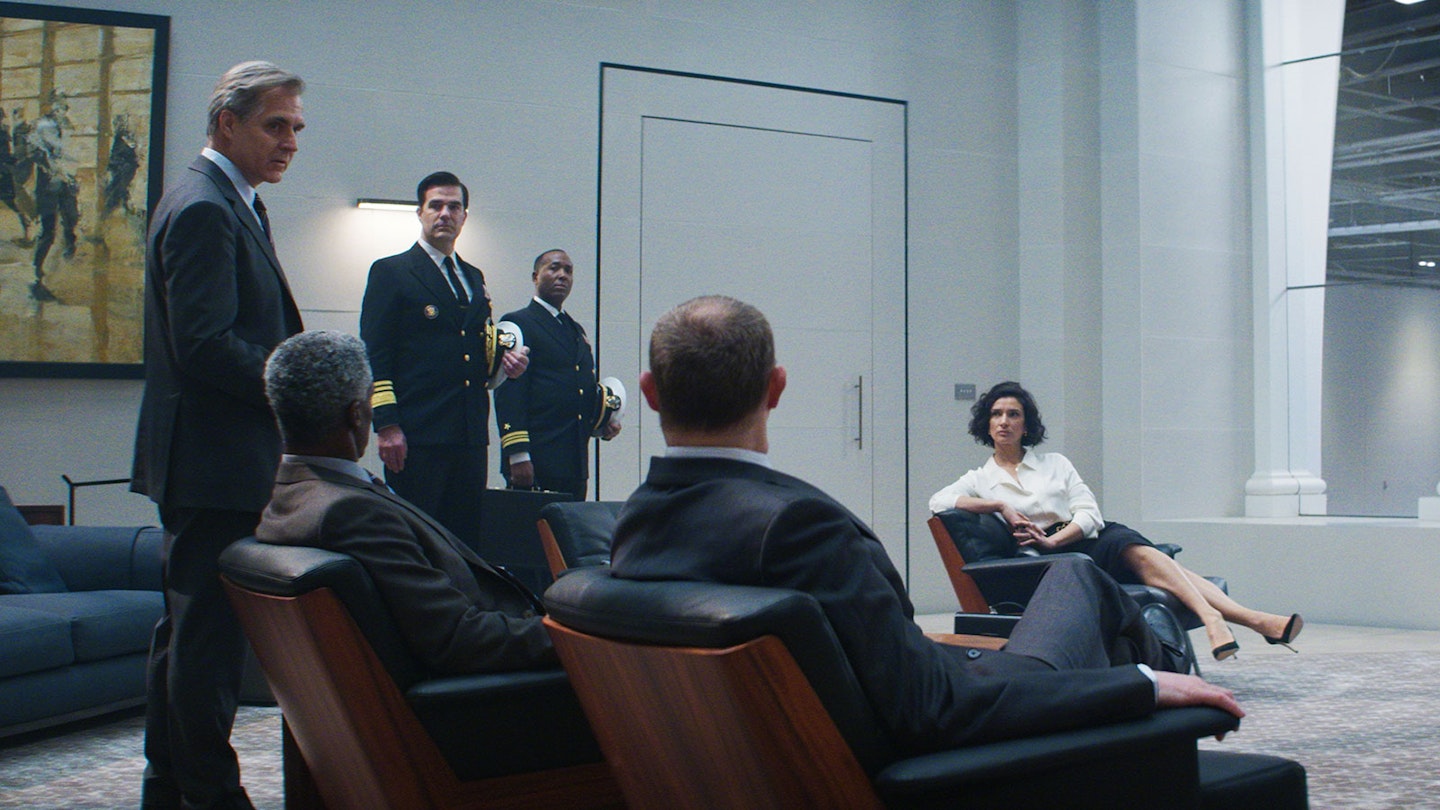 While the A.I. enemy – aka The Entity – is technological in nature, when it came to setting up exactly what it was and what it could do in the intelligence debrief sequence, McQ wanted to lean towards the supernatural. "I told Charles Parnell, 'You're telling a ghost story'. And now, if you go back and watch it, you see they're telling Cary Elwes a ghost story," he reveals. "I said, 'Don't tell me a story about technology. Tell me a story about a ghost.' That was a formative moment."
For the writer-director, it was an expansion of the role tech has always played in the Mission franchise. "Technology gives the IMF superpowers, but always in a grounded, real-world way," he puts it. "The wish fulfillment of the invisibility screen, of the gloves climbing the Burj Khalifa, the masks [which] allow us to be other people. All of that magic and all of that wish fulfilment is delivered to you by technology. And we gave ourselves the permission, then, for this technology to take on an ethereal and almost supernatural quality. And it allowed us to get away from HAL and Skynet, and all those other things."
3) Edgar Wright had one big note late in the edit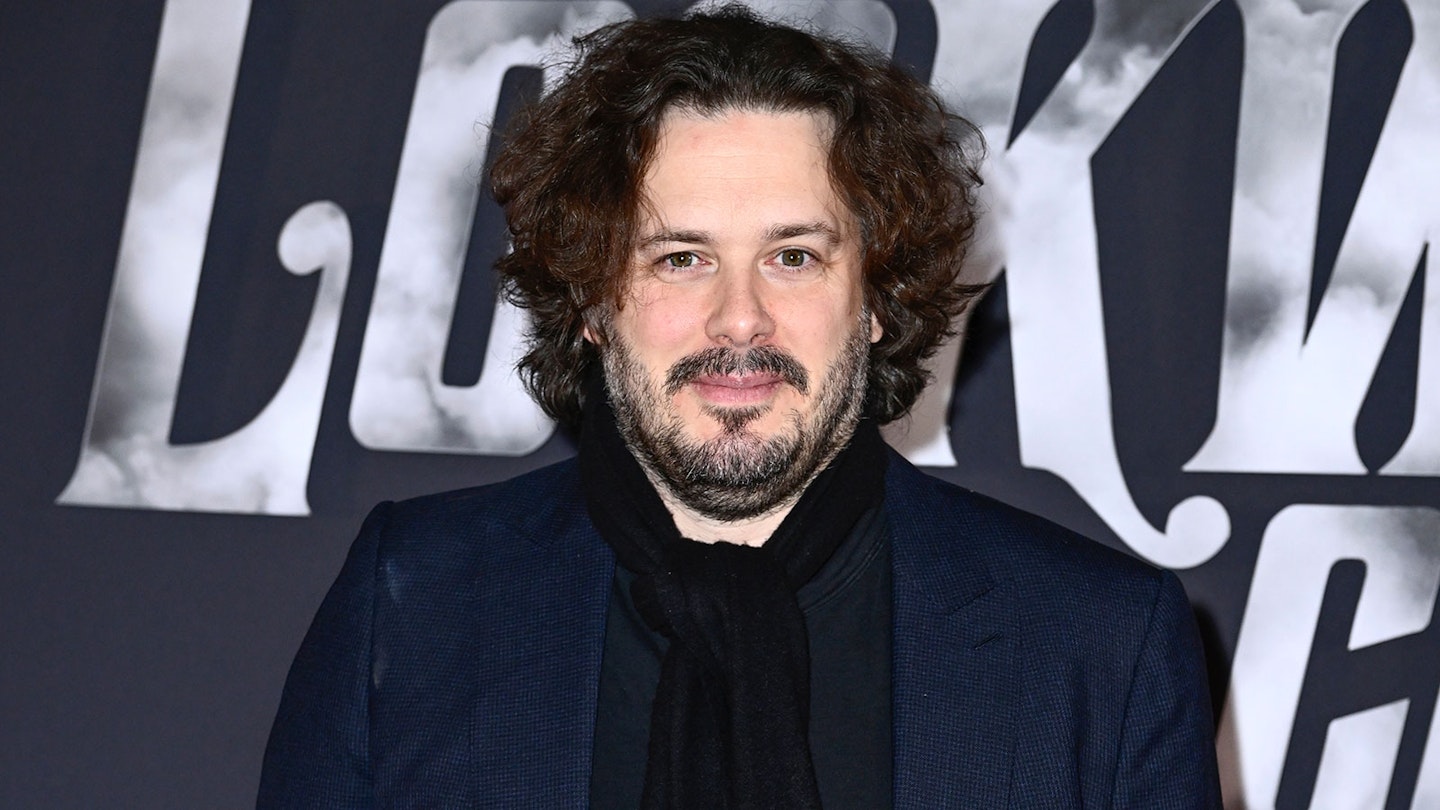 As for making the Entity impactful on the audience, McQuarrie took on an important note from a familiar filmmaking friend. "Edgar Wright came to a very, very late friends and family screening and said, 'Can the Entity have some sort of a musical cue, or a sound?'," McQ recalls. It turned out, there already was one – it just wasn't connecting properly. "I said, 'You're kidding me, right?' He said, 'No.' And I said, 'It's there. It's all over the place'. We went back and watched the film with Edgar's filter and realised, 'Oh my god, it's everywhere but when I'm actually looking at the Entity.' It's actually the Entity's effect, it's the presence of the Entity. But when you were looking at the Entity itself, there wasn't a cue." With that in mind, sound editor James Mather sprang into action just in time for the final mix. "We created a sound element, very, very late."
4) There are firework sounds in the bridge explosion
Elsewhere in the film's soundscape, Tom Cruise himself had a note on the train sequence to provoke a subconscious reaction in the audience. "Tom noticed a lot of the mix," says McQuarrie. "There was a lot of very punishing high-end sounds: breaking glass, the gunshots were too cracky. Even the explosions on the bridge, Tom came in and he was like, 'I want fireworks. I want to enjoy the sound of the bridge exploding. I want it to be satisfying.' Yes, it's scary. But the explosions themselves, they were punishing." So, that's exactly what went in. "It was a great note. The team took fireworks and mixed them into the bridge – so even though it's this horrible cataclysm that threatens our protagonists, the sound of the explosions has you going, 'Oooh! Aaaah!'" Does he fancy running the New Year's Eve display this year?
5) McQ changed the Entity to make it less like the Eye of Sauron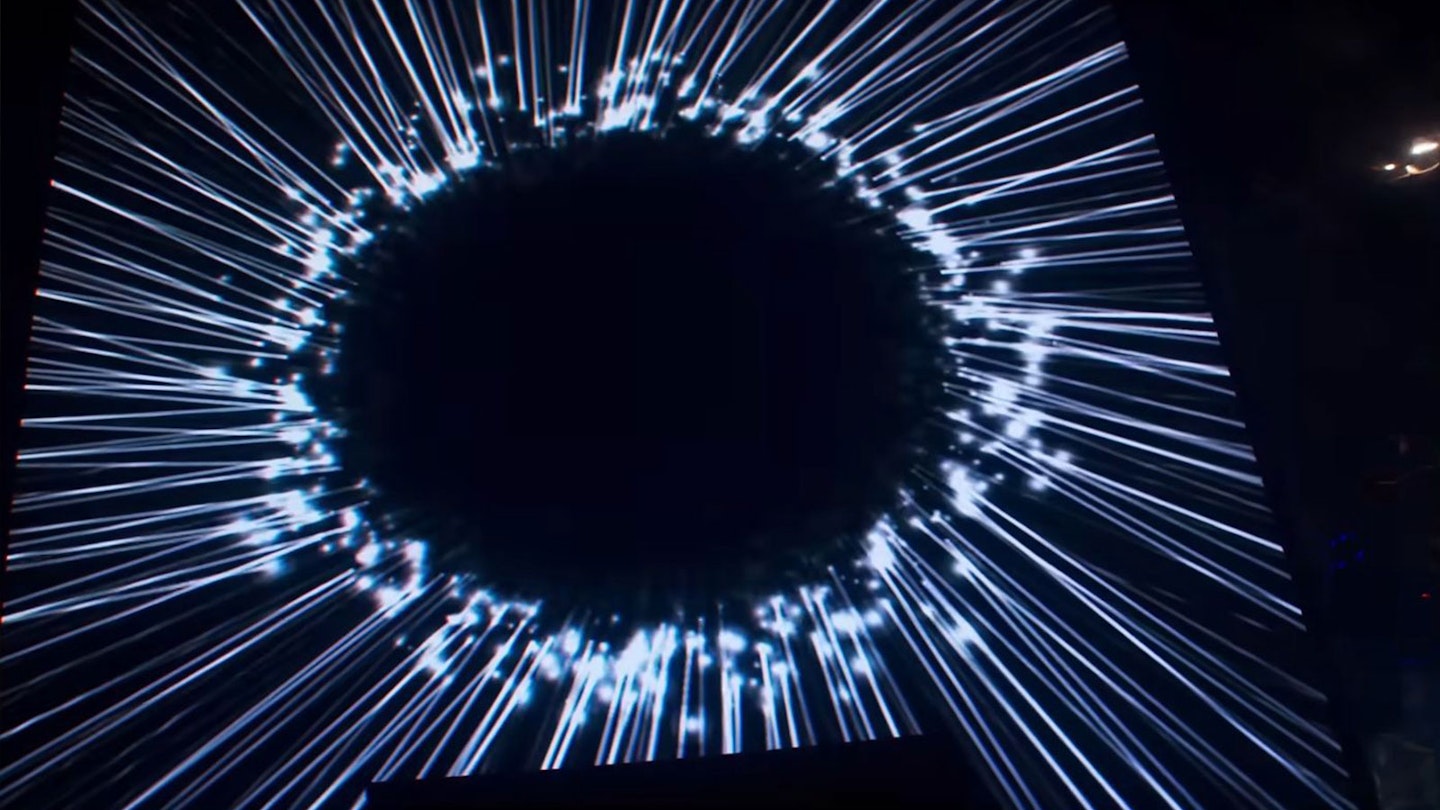 When designing how the Entity physically manifests in the film, McQ knew how he wanted it to look. The problem was, it was a little too familiar. "The graphic of the Entity was originally red. And I gave it this twitchy eye movement," he says. "People in an earlier friends and family screening said, 'It was like the Eye of Sauron in Lord Of The Rings.' And I thought, 'Well, no, it's not, because the Eye of Sauron doesn't move.' In my mind's eye, it was extremely static." On a Rings revisit, he realised the reactions were valid, and so tweaks were made. "I simply changed the eye from red to blue," says McQ, noting its instant effect on the nightclub sequence. "I brought out the blue in all the white spectrum of those projections, and suddenly there it was – the Entity was everywhere."
Most important, though, was nailing the Entity's characteristics. "What I wanted was something that wasn't looking just in your eyes – it was studying your face, it's looking around the room, it's studying everything around you. It's hungry, it's searching. It's not inattentive, but it's all-attentive." We'd watch the Entity and the Eye of Sauron in a staring contest all day.
6) There was a proposed secondary villain known as 'The Phantom'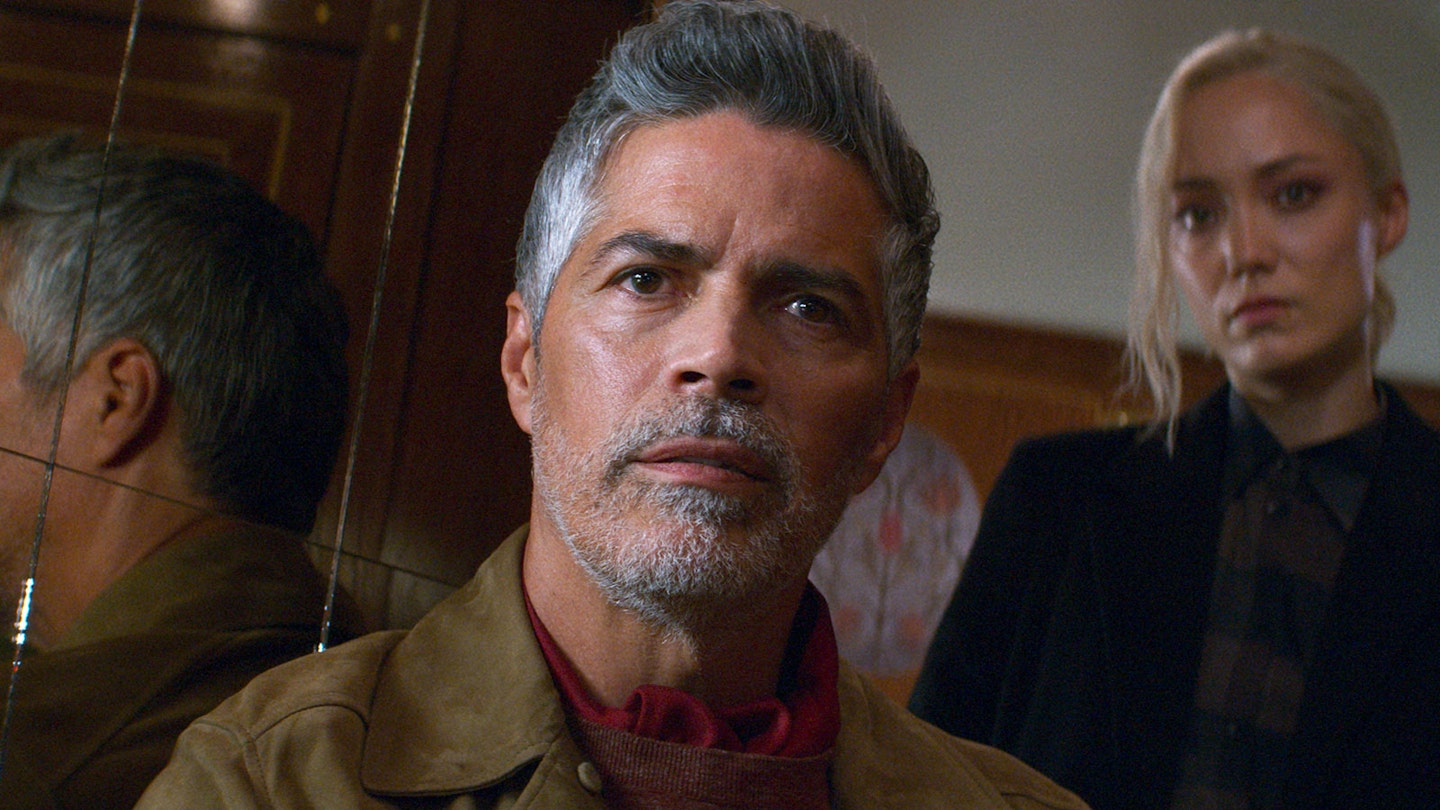 There are already layers of villainy in Dead Reckoning Part One thanks to the partnership between the Entity and Esai Morales' Gabriel. But while the plot was still nascent, there were thoughts to add another antagonistic figure, referred to as 'The Phantom' – and you can see his shadowy presence at points in the finished film. "At this early stage in production, Tom came to me and he said, 'There is something else. There is some other villain in this story, other than Esai. And I don't know what it is. But I feel like there is something bigger going on at this point.' We knew technology was the weapon. We didn't know technology was a character," recalls McQuarrie. "We were in Venice during a pandemic, and we're just trying to keep moving forward. And Tom was just really, really bothered by this vision of what we called 'the Phantom'. And with no other recourse, we just made a Phantom. We got one of the stunt guys and dressed him up in an overcoat and a hat, and put a mask on him so that it erased the features of his face, and you could shoot him in silhouette."
Ultimately the character was excised – partly because it also brought to mind a figure from another McQuarrie movie. "I looked at it and I said, 'Dude, this looks like Keyser Söze!'," he laughs. "'I don't know what to tell you. But this really feels like we're stealing from ourselves.'"
7) Talks about killing Ilsa began on the set of Top Gun: Maverick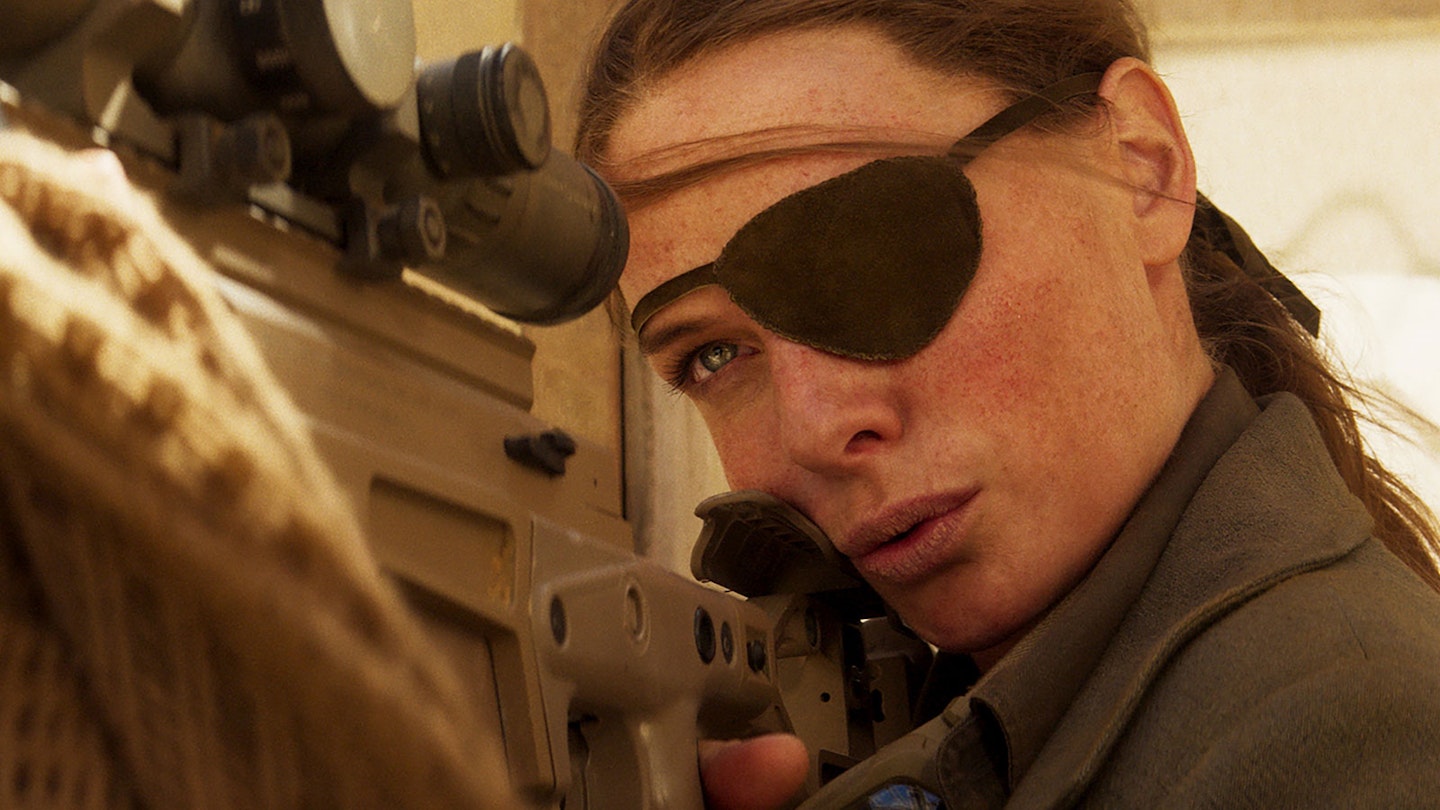 There it is – possibly the biggest spoiler of the movie. Yes, Dead Reckoning Part One bids a sad farewell to Rebecca Ferguson's beloved Ilsa Faust, killed in a dramatic Venice sword/knife-fight against Gabriel in a bid to save Hayley Atwell's Grace. It was clear to the filmmakers from the beginning that it was Ilsa's time to bow out. "It was one of the earliest conversations – around the set of Top Gun, we were already talking about it," says McQ. "We knew that that emotional arc [of Dead Reckoning] was of a certain emotional tone. And we knew that if the movie was going to go darker, something in the story had to diverge."
After the evolution of Ilsa from Rogue Nation to Fallout, there was pressure not to dilute one of the saga's most complex and charismatic figures. "Any place you took that character would make less of her. It would suddenly become frivolous, which is something we're always trying to avoid," McQuarrie explains. "The character would become frivolous, or she would just become a romantic interest. And it was never about creating a character who was defined by her love story with Ethan Hunt. Their relationship transcends a traditional love story." It became clear that giving Ilsa an impactful send-off was the best way to serve her. "It felt like that story was looking for its resolution. And so we said, 'This has got to happen'. What really needs to happen in the story is, the stakes have to be real. They can't be implied." Talk about a Faust exit.
8) Ilsa's ending was all about giving her a heroic death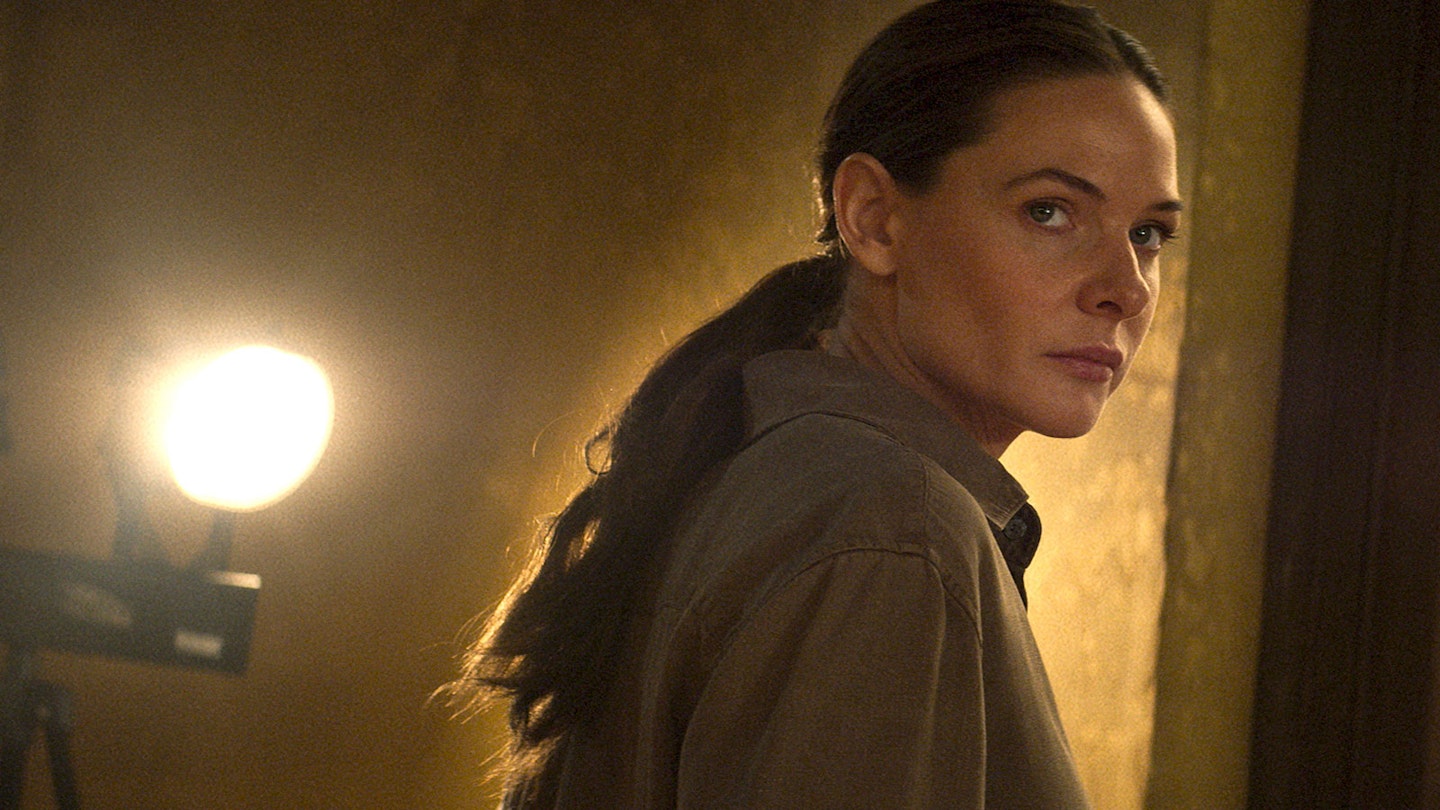 Once a decision was made around Ilsa's death, it was all about giving her one that counted. "It's a very heroic death for that character. It is not in any way, shape, or form disposable. It's a noble and heroic death," says McQuarrie. "That, to me, is the hardest thing to find for a character." And Ilsa dying for Grace – a person she barely knows – was, the filmmaker says, "hugely important, and again arose organically from the story." It took some time to get it right, though. "Her death was one of the first things we shot. But the reasons came later – and we were not satisfied the first time I cut the scene together without those reasons in place. As a scene all by itself in a vacuum, [it] didn't work," he details. Once the level of danger was upped, it made all the difference. "It was all before we had shot the Pom and Ethan fight. The stakes of that sequence, and the gravity of that death, we were not going to stop until it had meaning, and until it had dignity," he says. "It's not about revenge – it becomes a test of character."
9) McQ knew Ilsa's death would cause emotional reactions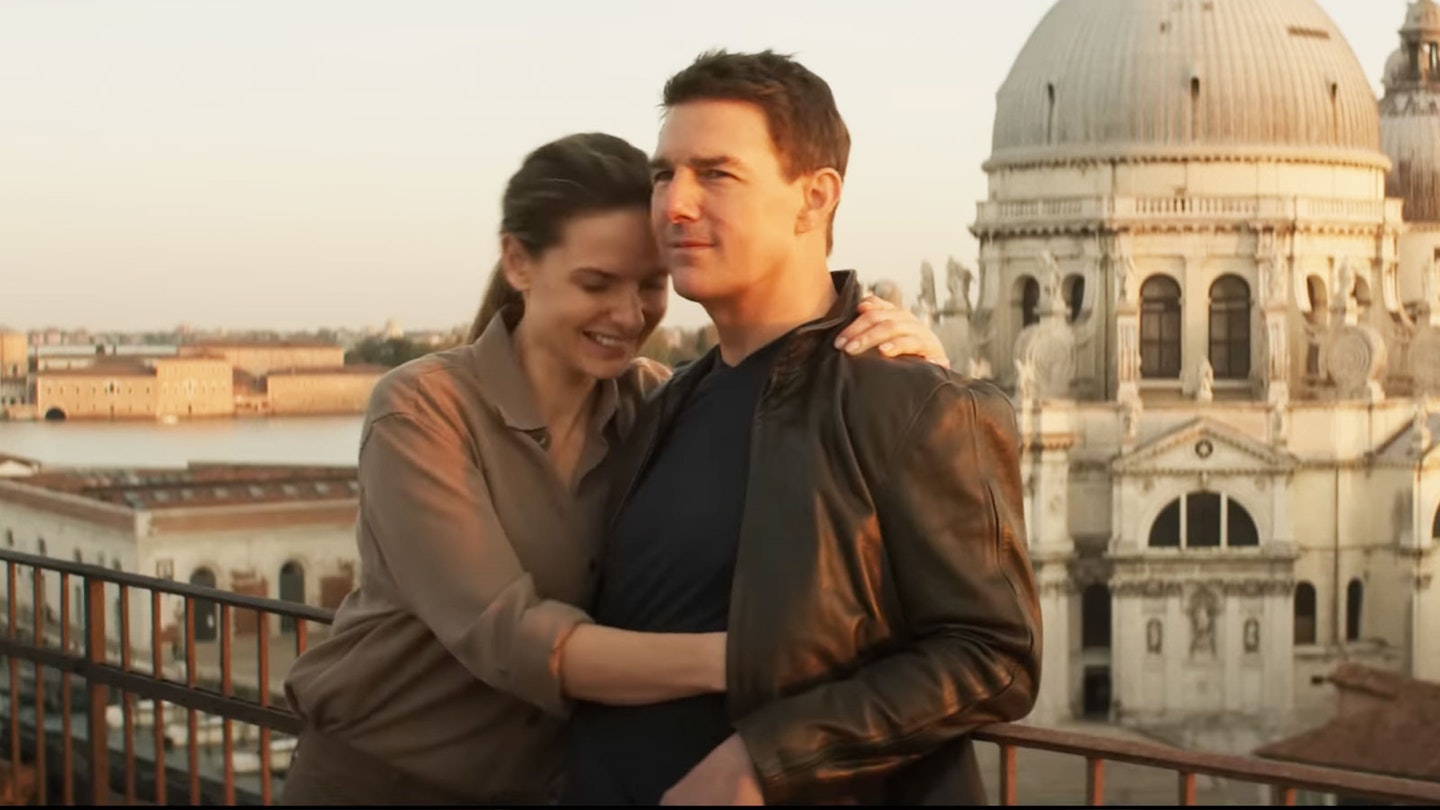 Taking a character as beloved as Ilsa off the board was always going to challenge the audience. And as it turns out, McQuarrie was ready for those reactions. "In the very first test screening, I was fully expecting people to just get up and walk out of the theatre," he recalls. "And at that moment, when it ended and we cut back to the safehouse with Luther and Grace, two people got up and left and didn't come back. And I knew that was a possibility. I don't revel in that. But I know there will be people upset."
The killing of female characters can be especially controversial, because of how often it's done in stories primarily to provide motivation to male heroes – a trope known as 'fridging'. That, says McQuarrie, "is a very real, very necessary conversation about filmmaking, storytelling, representation – all those things are extraordinarily critical." But when it came to Ilsa's ending, his focus was purely on serving her character – as well upping the stakes for the entire IMF team. "It's not whether or not a character dies. It's not what group that character represents, when that character dies. It's not what emotion that character instils in the protagonist when that character dies. It's the value of that character's death," he argues. "It's not any more complicated than that: did they die for a reason?" For now, Ilsa's mission has come to an end.
10) There were specific rules for who Grace was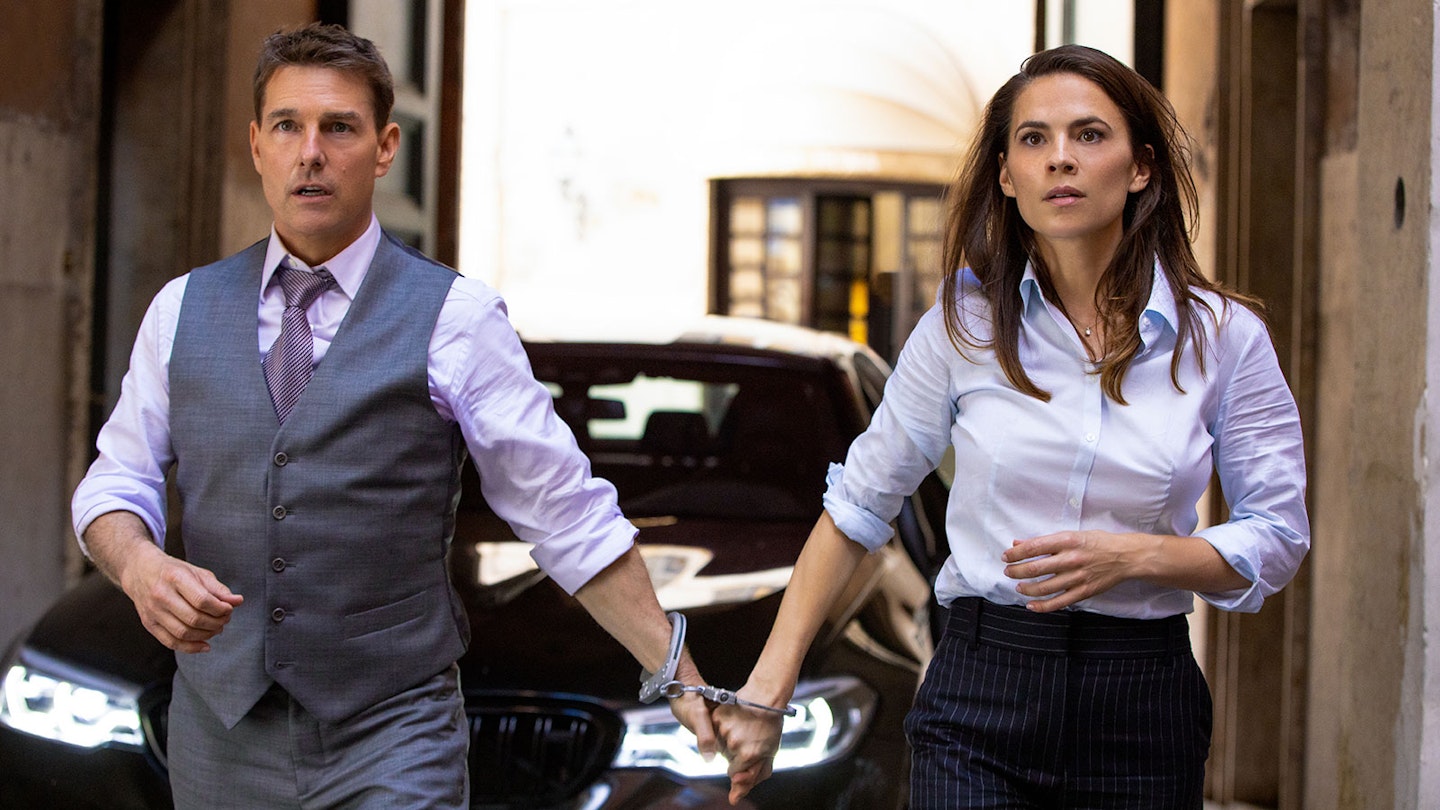 While Dead Reckoning Part One bids a sad farewell to Ilsa Faust, it does bring in vibrant new blood to the team – Hayley Atwell's Grace, a thief and con artist who finds herself drawn not only into a Mission: Impossible movie, but ultimately into the IMF itself. And before Dead Reckoning even had a proper plot, McQuarrie was keen to establish "simple and specific rules" about who Grace was going to be. "She could not have spy skills," he says. "It was vital she had skills all her own, that were uniquely hers, and were sharpened. That was the notion that she was a pickpocket, and an effective one – we did a deep dive, Erik [Jendresen, co-writer] especially, into pickpockets, that culture, that lore, that language." And there were other rules to follow too. "She's not a great driver. She's not a great fighter. But she can fight, and she's willing to fight. You want to see all the raw material. You want to see the potential." You can be sure that her role in the IMF will absolutely fulfil it.
Listen to Empire's full, jam-packed second instalment of the Mission: Impossible – Dead Reckoning Part One Spoiler Special interview with Christopher McQuarrie, out now on the subscription feed. Haven't joined yet? Sign up here. Mission: Impossible – Dead Reckoning Part One is out now in UK cinemas.