A mainstay of the MCU as sometime Agent Peggy Carter, Hayley Atwell's ass-kicking credentials are not in question. She's whipped young soldiers into shape, punching the ones that question her authority, led her own spin-off show for two seasons, and she took on the mantle of Captain Carter in Multiverse Of Madness (albeit briefly, though she did rock that shield). Next month, we'll see her expand her action-hero status as she moves into another blockbuster franchise, teaming up with Tom Cruise's Ethan Hunt in Mission: Impossible – Dead Reckoning Part One. But who exactly is she playing?
As it turns out, even Mission mastermind Christopher McQuarrie wasn't sure of the answer to that one, for quite a while. "Hayley's character didn't have a name for a long, long time," the director tells Empire, in our world-exclusive new Ahsoka issue. "She has her own objective, and she more or less becomes ensnared in this movie. What you have here is a character who absolutely does not belong in a Mission: Impossible movie, and she's doing everything she can to get out of it."
Atwell's character was eventually given a name, Grace, who the actor describes as "inconsistent" and "an agent of chaos". The role involved months of exhausting training in precision driving for a chaotic centrepiece car chase around Rome (pictured above): a job made even more difficult by "this fucking Fiat we nicknamed Tricksy because she had a mind of her own." And as if that wasn't enough, she was also working alongside Tom Cruise, whose stunt chops are several leagues beyond what you might call an A-game. Providing startling insight into the Cruiser's mindset, Atwell reveals that, "Tom would often say, 'Don't be safe, be competent.' That was a great mantra for me." Oh, Tom. You make it sound so easy.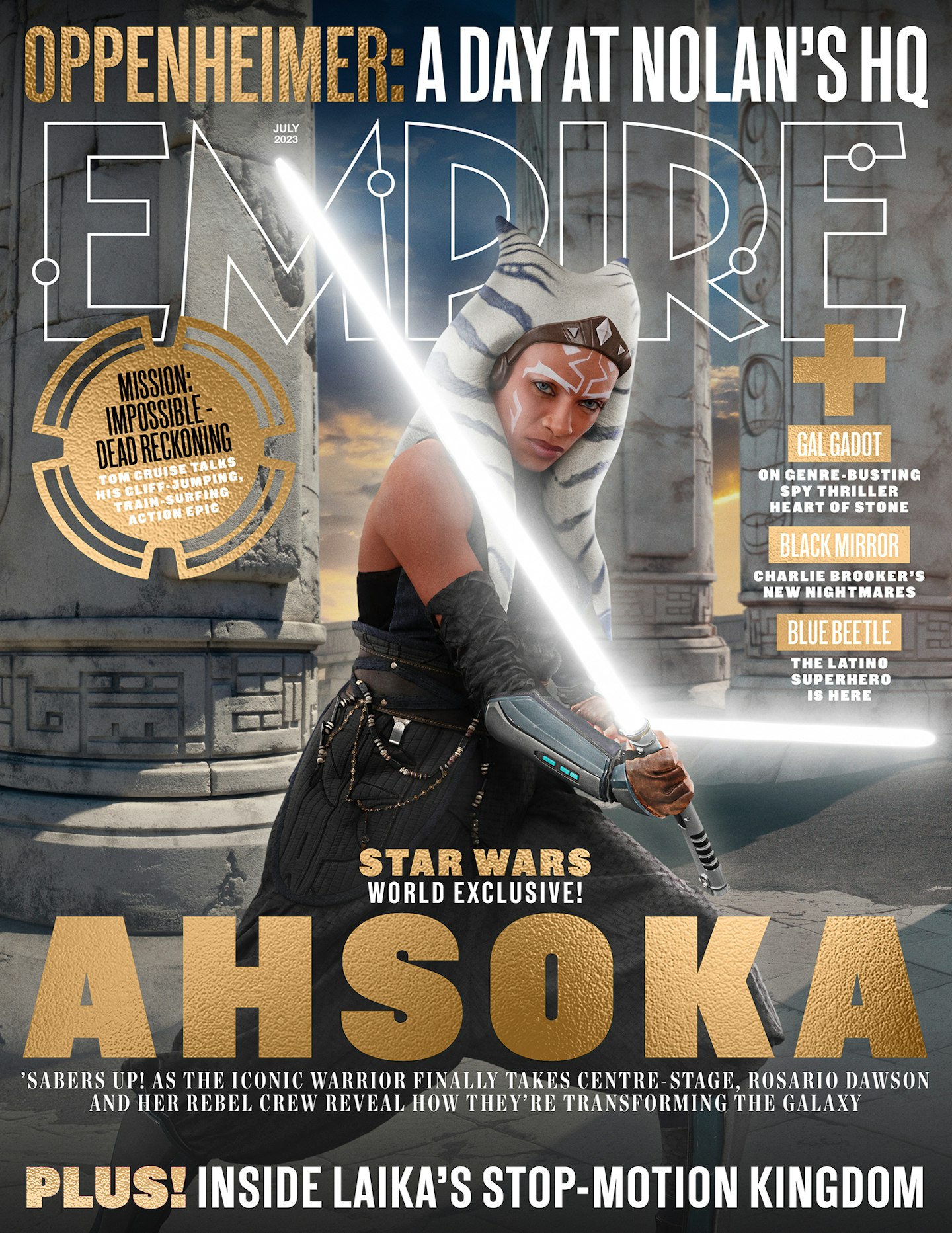 Read Empire's exclusive Mission: Impossible feature in full – speaking to Tom Cruise, Christopher McQuarrie, Hayley Atwell, Simon Pegg, Vanessa Kirby, Rebecca Ferguson, Pom Klementieff, Ving Rhames and Henry Czerny – in the upcoming July 2023 issue, on sale Thursday 8 June. Become an Empire member to access the digital edition in full on launch day, or pre-order a print copy online now here. Dead Reckoning Part One arrives in cinemas on 11 July.